Amaravathi: Ancient City Rebirth as Modern Capital of Andhra Pradesh
Amaravathi is the capital city of the Indian state of Andhra Pradesh. The city is located on the southern banks of the Krishna River in Guntur district with in the Andhra Pradesh Capital Region. The city of Guntur and the metropolitan area of Vijayawada are the major ports of it. The base stone was set down on 22 October 2015 at Uddandarayunipalem area by the Prime Minister, Narendra Modi.
Singapore and Japan to Help Develop Andhra Pradesh's Capital
The Prime Minister of India, Narendra Modi, the Chief Minister of Andhra Pradesh, N. Chandrababu Naidu, the Chief Minister of Telangana, Kalvakuntla Chandrashekar Rao, the Japanese minister for economy trade and industry, Yosuke Takagi and the Singaporean Minister for Trade and Industry, S. Iswaran set down the base for the city.
The City will be Spread in 55000 Acres
The city has been built in the Guntur district on the banks of the Krishna River. It will be 12 kilometres (i.e., 7.5 mi) north-west of Vijayawada and 24 kilometres (i.e., 15 mi) north of Guntur.
Amaravathi Alloted to 9 Thematic Cities
After Capital Amaravathi announcement, In order to scatter growth of amaravathi city into all the villages/townships in the Andhra Pradesh Capital region, APCRDA planned to announce 9 Jewel Cities like our country Navaratnas. Each Jewel city will be surrounded by multiple territories to bring economic enhancement to all the surrounding cities in a specific proposition.
The 9 proposition (themes) and the allocated villages that are generalized by the Government of Andhra Pradesh & CRDA as part of Master Plan are as follows:
Culture City
Nekkallu Township, Ananthavaram Township and Pichakalapalem Township
Electronics City
kuragallu Township and Nidamarru Township
Financial City
Malkapuram Townhip, Mandadam Township and Uddandarayunipalem Township
Government City
Lingayapalem Township, Rayapudi Township and Velagapudi Township (Current Secretariat & Assembly (Temp))
Health City
Nowluru Township and Krishnayapalem Townshhip
Justice City
Nelapadu Township, Thullur Township and Kondamarajupalem Township
Knowledge City
Nekkallu Township, Sekhamuru Township and Inavolu Township
Sports City
Abbarajupalem Township, Borupalem Township and Dondapadu Township
Tourism City
Penumaka Township, Undavalli (Caves) Township and Venkatapalem Township
History of Amaravathi
Amaravathi is the center of Buddhist culture. This is a center of pilgrimage to both Hindus and Buddhists. Amaravathi is one of the oldest visitors places for Buddhists (recently introduced the 30th Kalachakra festival). It is a crucial historic place, and furnished as the capital of the Satavahana kingdom in primeval days. The Amararama Pancharama Kshetra site in this village makes it a holy place for the Hindus. It is furthermore a historic Buddhist locale and the Amaravathi Mahachaitya stupa was built here between the 2nd century BCE and the 3rd century CE.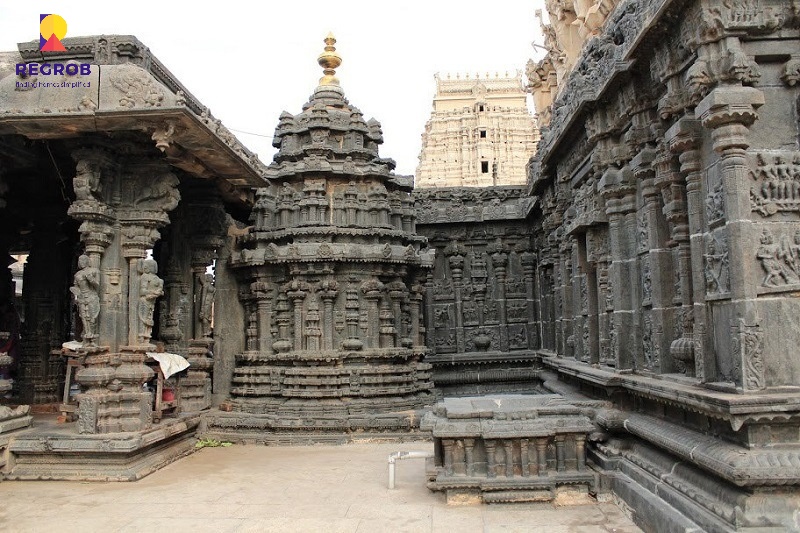 To bring back the rich culture that could make it a stronger capital with a regenerative and historical acceptation, re-Designing of the locale was buttoned up. All of the sculptures were removed from the site of the Mahācetiya, although a few broken pillars sticked around. Museums across India and around the world have specimens from Amaravathi. The historical site is rich in Buddhism but the ancient monuments and remnants have been displaced.
Amaravathi, the new capital of Andhra Pradesh has the potential to become a world class city
The leading global property consultants have released a hot report on the upcoming state capital-Amaravathi. It has been declared that Amaravathi has the potential to come up with the real estate development in their surrounding areas. Key location of Amaravathi and the proposed infrastructure developments will certify that it becomes a world class city. Influence zone as International consultants are helping to develope the capital city.
The Capital City has been Planned for about 300000 Residents
The capital needs to be equidistant from both ends of the state. It roughly takes the same time to travel to capital from north and south ends of the state. Closeness to urban cities like Vijayawada and Guntur will assure that the capital will provide a large talent pool, united with crucial foundation will provide a good option for multi-national companies to move into Andhra Pradesh, which is largely rural in character.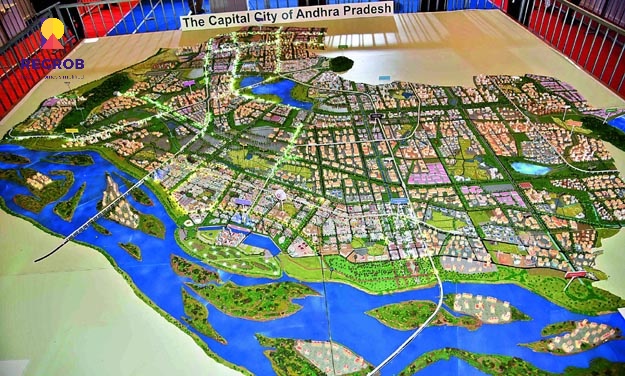 Expected physical infrastructure like metro rail and an international airport in Mangalagiri will lift the attractiveness of Amaravathi in general and the broader capital region in precise. High speed rail passageway with Chennai, Bengaluru and Hyderabad will improve connectivity to this city. Apart from road, rail network and Bus Rapid Transit System, a special 3 km long underwater tunnel in the River Krishna will connect Amaravathi to Vijayawada.
Government needs 20000 Cr. to Built New Capital City
Vijayawada and Guntur will be the two major urban cities that will gain the most from Amaravathi coming up in full bloom as the new state capital of Andhra Pradesh. As a result, Vijayawada will be promote as the commercial capital and Guntur will be promote as the knowledge hub of the state.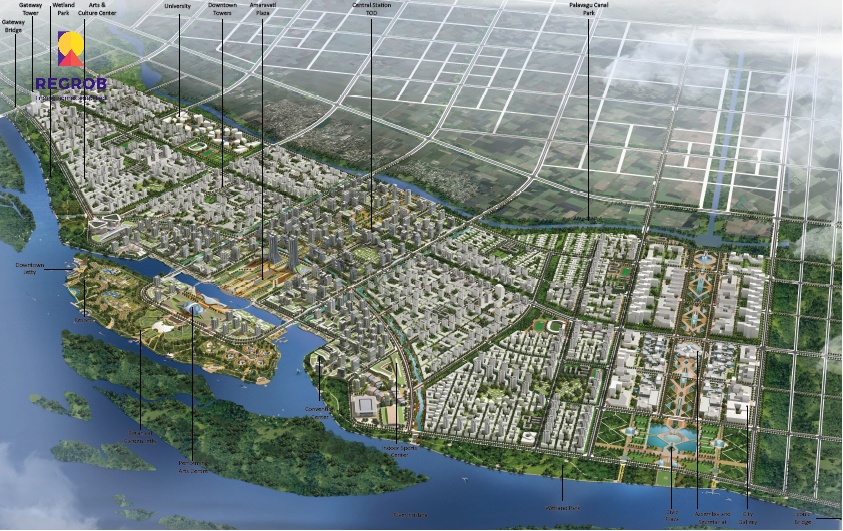 Investments, in emerging residential markets of Vijayawada are in the range of INR 1,800-7,000 per sq ft.  Some of these micro markets are Vuyyuru, Auto Nagar, Kannuru and Poranki. In the upcoming residential markets of Guntur like Undavalli, Manglagiri and Gorantala capital values are between INR 2,200-4,500 per sq ft. The office rentals in localities of Vijayawada are around INR 60-70 per sq ft in micro markets like Benz Circle, Bandar Road. At the lower end, rentals are between INR 10-15 per sqft in Patamata, Bhavanipuram and Maruthinagar.
Government Offers 62000 Govt. and 635000 Non-Govt. Jobs
Apart from the real estate boom, there are huge investment promises from domestic and international corporates, across industries like retail, energy, education and hospital cum medical institutes that will have a positive impact on it's real estate in particular and that of the capital region in general. Few examples of private sector companies who have expressed their urge to invest in Andhra Pradesh are companies like Suzlon Energy, Walmart, Pepsi, Colgate Palmolive and Amity University.
Andhra Pradesh State Development activities
An informative excel to the development activities happening in Andhra Pradesh.
Private InfrastructureShow Room
Name
Geographical Area/City
Development Area
Field
Vijayawada Airport Extension
Gannavaram/Vijayawada

Airports

Airways
VIT University
Amaravathi
Universities
Education
PI Data
APIIC lands near Mangalgiri
IT
Software
BRS Ventures
Amaravathi
Health Care/Hospital
Health & Medical
Quantum computing centre
Amaravathi
Research
Health & Medical
Express roadway between Anantapur and Amaravathi
Amaravathi
Transportation
Roadways
AP Secratariat (Temporary)
Amaravathi
Govt. Buildings
Govt. Infrastructure
Hyderabad to Amaravathi direct Railway
Amaravathi
Transportation
Railways
Amaravathi – Ananthapur Express Highway
Amaravathi
Transportation
Roadways
Amaravathi Outer Ring Road (ORR)
Amaravathi
Transportation
Roadways
Amaravathi – Vijayawada Inner Ring Road (IRR)
Amaravathi
Transportation
Roadways
BMW Showroom
Mangalagiri/Guntur Dst.
Cambridge University
Amaravathi
Universities
Education
Amrita Medical University
Amaravathi
Universities
Education
All India Institute of Medical Sciences (AIIMS)
Amaravathi
Universities
Education
Amity University
Amaravathi
Universities
Education
SRM University
Amaravathi
Universities
Education
Indo-UK Healthcare Institute (IUIH)
Amaravathi
Universities
Education
Water resources university
Amaravathi
Universities
Education
Walmart Cash & Carry Store
Vizag
Private Infrastructure
Show Room
Every District Airport
Andhra Pradesh
Transportation
Airways
First State to have River Linking Project
Andhra Pradesh
Natural Resource Projects
Water Project
First State to have Geo tagged Bore Wells
Andhra Pradesh
Natural Resource Projects
Water Project
First State to have 24/7 Power Supply to Industrial/Domestic needs
Andhra Pradesh
Natural Resource Projects
Power Project
China Town Area
Amaravathi
Real Estate
Township
King's College Hospital project
Amaravathi
Health Care/Hospital
Health & Medical
ITC
Amaravathi
Tourism
Hospitality
The Leela
Amaravathi
Tourism
Hospitality
Club Mahindra Resorts
Amaravathi
Tourism
Hospitality
Holiday Inn
Amaravathi
Tourism
Hospitality
Hilton WorldWide
Amaravathi
Tourism
Hospitality
Novotel
Amaravathi
Hospitality
Mariott
Amaravathi
Tourism
Hospitality
Amaravathi Metro Corporation
Amaravathi
Transportation
Metro Transportation
 Actual Video of Amaravathi

 Iconic bridge on River Krishna as part of connecting the new capital city Amaravathi
The government of Andhra Pradesh has agreed to construct an Iconic bridge across River Krishna so as to connect the new capital city of Andhra Pradesh with National Highway 65 between Hyderabad and Vijayawada. The new bridge will turn up in between Kaja-Pedaoutpally on Vijayawada bypass road.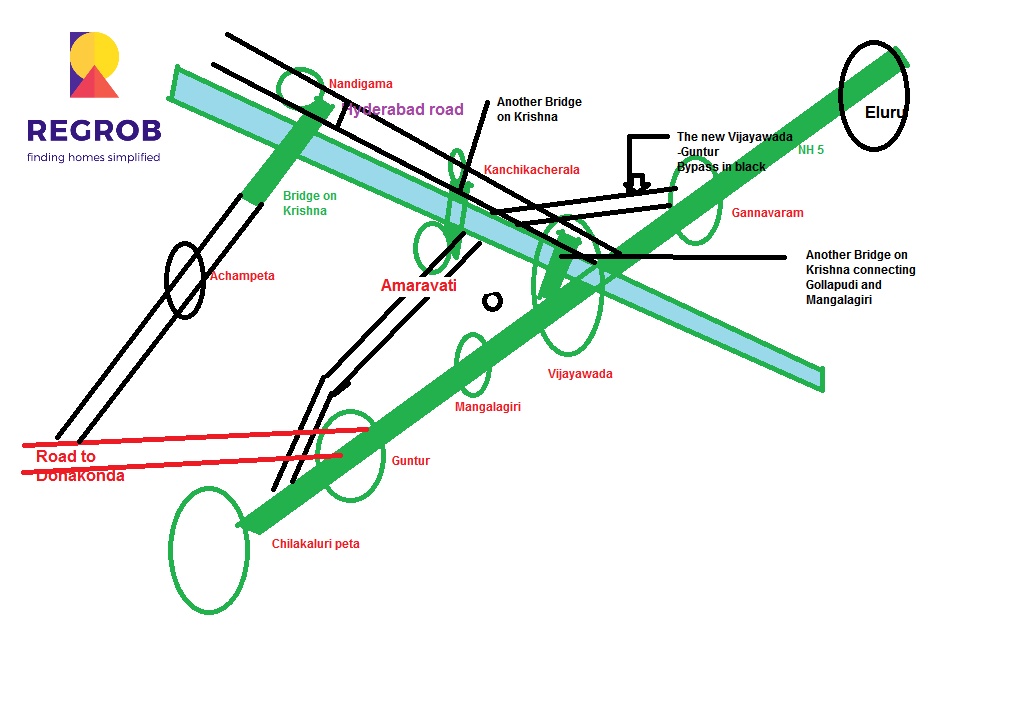 Larsen & Toubro Limited has released out with six different designs of this iconic bridge and it was handed over to the Chief Minister of Andhra Pradesh, N Chandrababu Naidu for his approval. Out of these, the CM, N Chandrababu Naidu was impressed with one of the designs that are based on Kuchipudi dance art, which is depicted as a cultural identity of Andhra Pradesh and hence he felt that it would represent the culture of people of this state, Andhra Pradesh. He asked Larsen & Toubro Limited to work out with the flower like double-decker design and pass a detailed report within 15 days.
The CM, N Chandrababu Naidu wants that the upper bridge should be used for public leisure activity like Marathon, Jogging, Yoga, food courts, cycling and other festivals and the lower one for vehicular movement. The CM informed the concerned officials to broadcast the designs on public sphere to pursue public opinion on these designs.
Places To Visit In Amaravathi
Amareswara Swamy Temple is a temple of Lord Shiva. Shiva is worshipped as Amaralingeswara Swamy or Amareswara Swamy along with his consort Bala Chamundika. This Temple along with the Draksharama Temple in Draksharamam, Ksheerarama Temple in Palakol, Somarama Temple in Bhimavaram and the Kumararama Temple in Samalkota, forms the holy Pancharama Kshetram.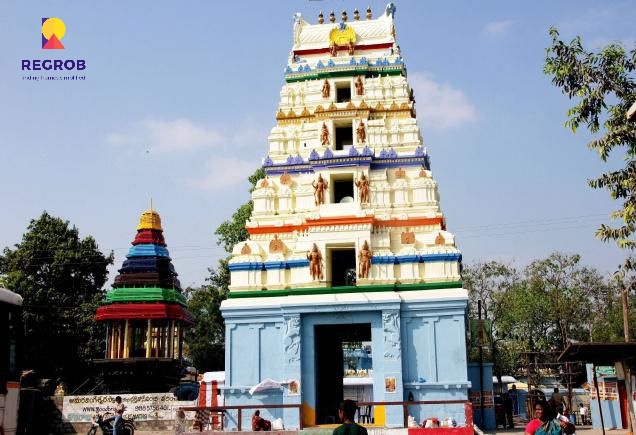 The Budhhist Stupa at Amaravathi is the biggest stupa in the country with the diameter of 50 meters and a height of 27 meters.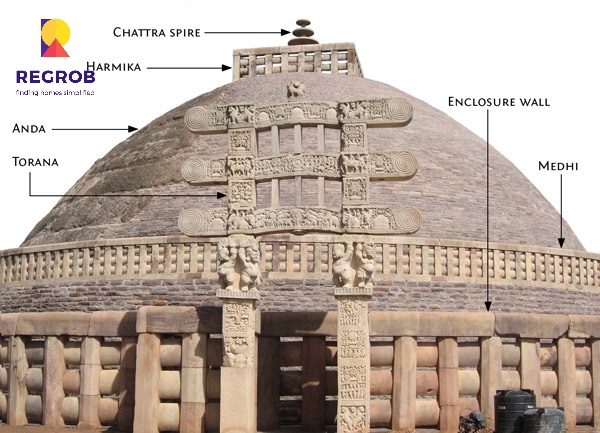 There are galleries in this museum that take the visitors very close to the old history of this region and the life of the great Gautam Buddha. When you get into the first gallery in this museum, you will get to see the ancient art traditions of this region. At the second gallery, you will get to see the life size standing image of Gautam Buddha. Third gallery has some of the great sculptures that belong to 2nd Century BC.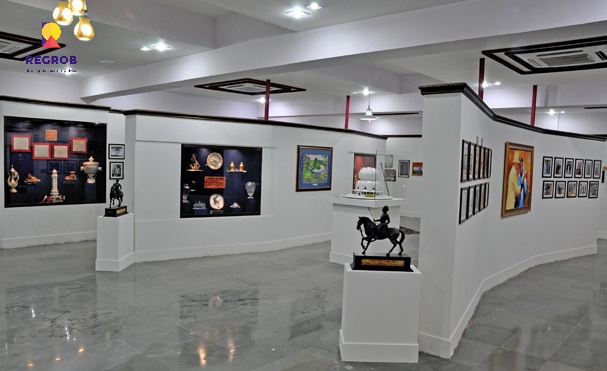 Swayambhu Linga – The Ice Lingam at Amarnath Cave
Inside the Ice Lingam at Amarnath Cave, 40 m (130 ft) high Amarnath cave (stalagmite) is formed due to freezing of water drops that fall from the roof of the cave on to the floor and grows up vertically from the cave floor.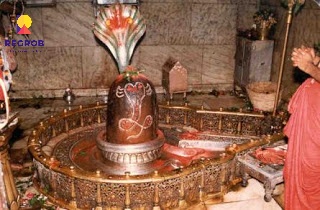 Kanaka Durga Temple is a famous hindu Temple of Goddess Durga located in Vijayawada, Andhra Pradesh. This is the place where Arjuna obtained the Pasupatha astra after his great penance for Lord Shiva. It is connected by steps and a ghats road.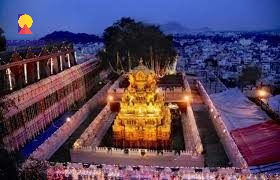 Omkareshwar Mandir is a Hindu temple of God Shiva. It is one of the 12 Jyotirlinga shrines of Shiva. It is situated on an island called Mandhata or Shivapuri in the Narmada River. The shape of the island is said to be like the Hindu ॐ symbol.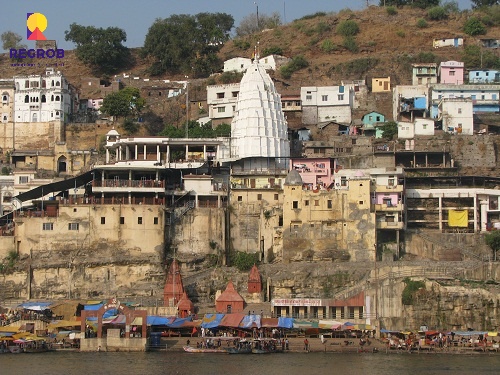 In Anjaneya Temple, 5 Lingas are located near the feet of Lord Shiva which look similar inspite of various sizes. Idol of Goddess Parvati Devi on Black Stone. There are five Akkanda Deppas are located in 5 Storied Building. Lord's History is painted on the walls of Temple.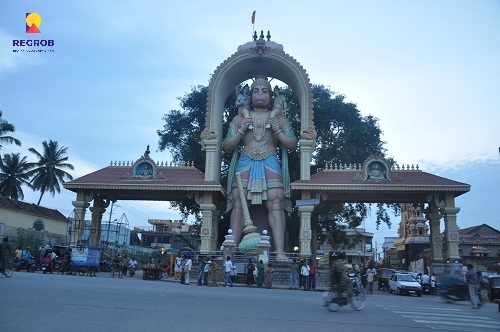 There is great variety in the architecture and arrangement of the Buddhist complexes here. Some of them consisted of a stupa, monastery and chaitya, and others of a monastery and chaitya.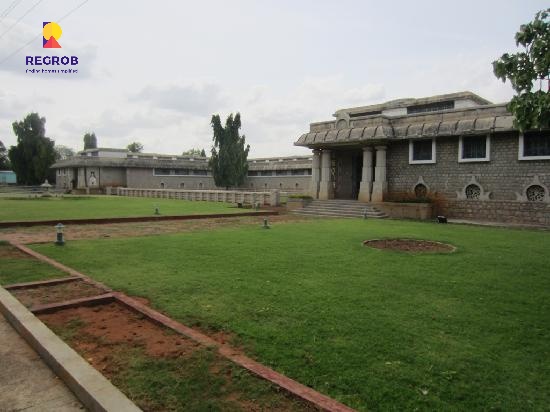 Penugonda is the birth place of Goddess Sri Vasavi Kannika Parameshwari. Sri Vasavi Kannika Parameshwari Temple is situated in Penugonda.  Penugonda is a town in West Godavari district of Andhra Pradesh. This Penugonda Kshetram is considered as the Kasi of Vysyas and is a holy place for vysyas. This is one of the temples with wonderful architecture. The temple has vast Garbha gruha with tall Raja Gopura and adorned walls penned by beautiful sculptures. The images of Goddess Kanyaka Parameswari with her parents standing in the fire are must see attractions in the temple.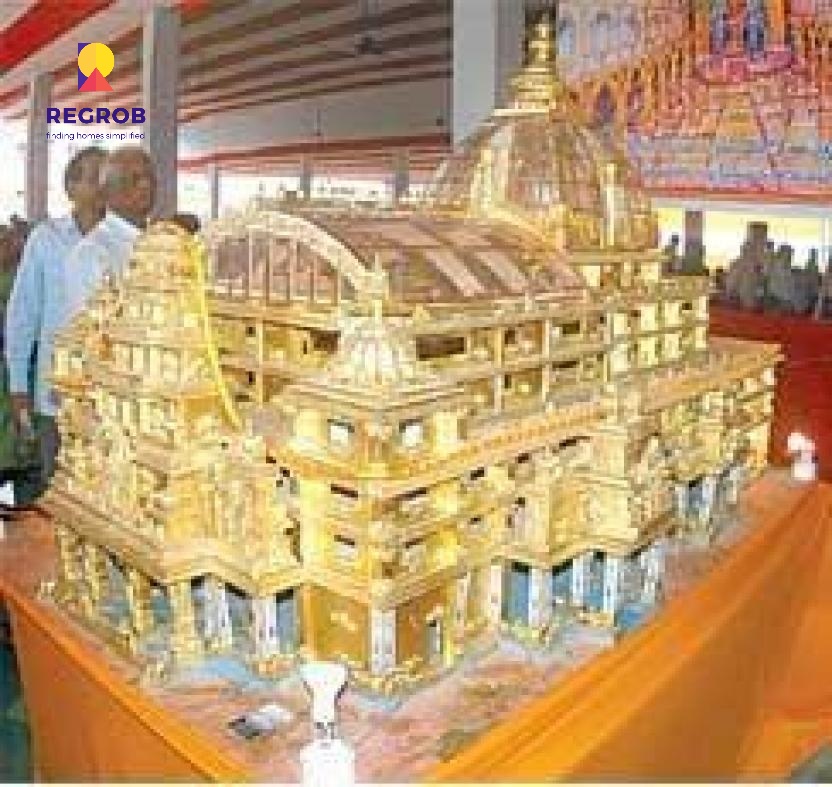 We showed you the glimpse of futuristic capital Amaravathi and its rising real estate ontogeny. Given the title People's Capital and envisioned to be a city of world-class standards, investing in this city could turn fortunes in your favor. 
Regrob has a highly skilled team in Amaravathi – Vijaywada area to help you invest in real estate wisely.
You may contact us – +91-9870312918