World over, capitals are model cities that represent the best a country has to offer in terms of infrastructure, architectural, cultural, lifestyle and commercial prowess.
For centuries, Mumbai has captivated the imagination of the world with its buzzing life. However, the lack of space, burdened with an ever-increasing working population, necessitates the birth of a planned, better half. Navi Mumbai, one of the best-planned cities in the world, and its nerve centre, Kharghar, are affecting an inevitable migration from Mumbai, owing to lifestyle quotients and connectivity that are comparable to the best in the world. The project is developed by Adhiraj Constructions, one of the most important real estate development providers in Navi Mumbai.
Adhiraj Constructions has a mission to create dynamic, self-sustaining spaces that make investors feel a sense of pride and enhanced lifestyle. The company has successfully built a code of conduct that applies intelligence and technology in building homes and townships which grow in personal and financial value.
Adhiraj prides itself on its thoughtful approach to real estate development and the rigour it applies to designing, planning and execution. We are known to deliver high quality residences and as a result it attracts premium to its projects. Thriving on team effort, we create urban gated communities that understand needs of contemporary home owners in crowded cities. Adhiraj has a land bank of over 250 acres and has planned future projects in Navi Mumbai, Karjat, NCR and Goa.
Adhiraj Constructions have achieved the milestone for making elegant and self-sustaining homes for buyers and builders. It provide premium residences at one of the emerging cities Kharghar. It has launched another Mega Project, Adhiraj Capital City which surpasses all the big projects. It's a combination of 8 mega projects and consists of 55 high rises and contains 2bhk/3bhk flats.
With an approximately 40 acres of land parcel Adhiraj Capital City is located in such a way that it's surrounded by Kharghar hills and is the tallest tower in Kharghar till date. It's maintained by ILC (International Leisure Consultant). ILC has a legacy of 25 years. Its unique example of west come to east where they combine western design with Asian ethnicity to makes it best international zones in India. It is a unique opportunity of a true landmark that represents the best of Navi Mumbai with its internationally-styled multi-acre, mixed-use development, designed and maintained by international experts – ILC (International Leisure Consultants) and Aedas from Singapore, to name a few.
Master Plan: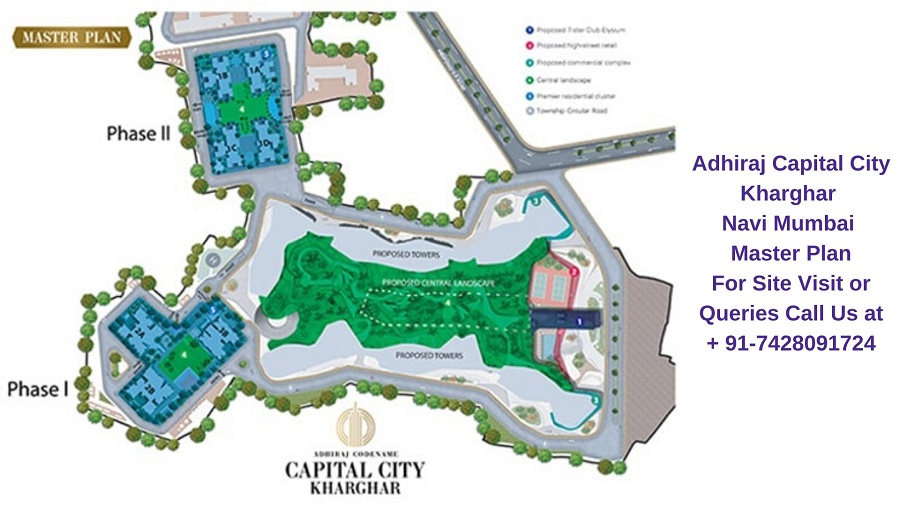 Kharghar – Navi Mumbai's capital, a planned mega-city, offers a vastly superior lifestyle compared to Mumbai's core and with numerous infrastructure projects, ensuring a steady price appreciation. It is a prominent city of Navi Mumbai and emerging epicentre for business and commerce. Adhiraj Capital City floor plan witness the beginning of mass migration as the quotients of industry, employability and liveability rise in a planned way. Built by Adhiraj Constructions Pvt, Ltd. Adhiraj Capital City in Kharghar a customer-friendly construction company that is always focused on providing its customers with the best.
When making a decision to buy a property in Kharghar, considering various factors such as the environment, the neighborhood and the property itself is very significant. Each location has different characteristics, the degree of security they offer, the rate of criminal act and the appearance.
With deeply guarded perimeters and beginning to complete property maintenance, residents of spacious gated community apartments have protection and support that helps them to feel more relaxed and make the most of their home life.
With a passion for enriching lifestyle and offer world-class development to the residents, reputed real estate organisation in Navi Mumbai, Adhiraj has constructed this new residential project with one of the eye-catching highest towers of Navi Mumbai.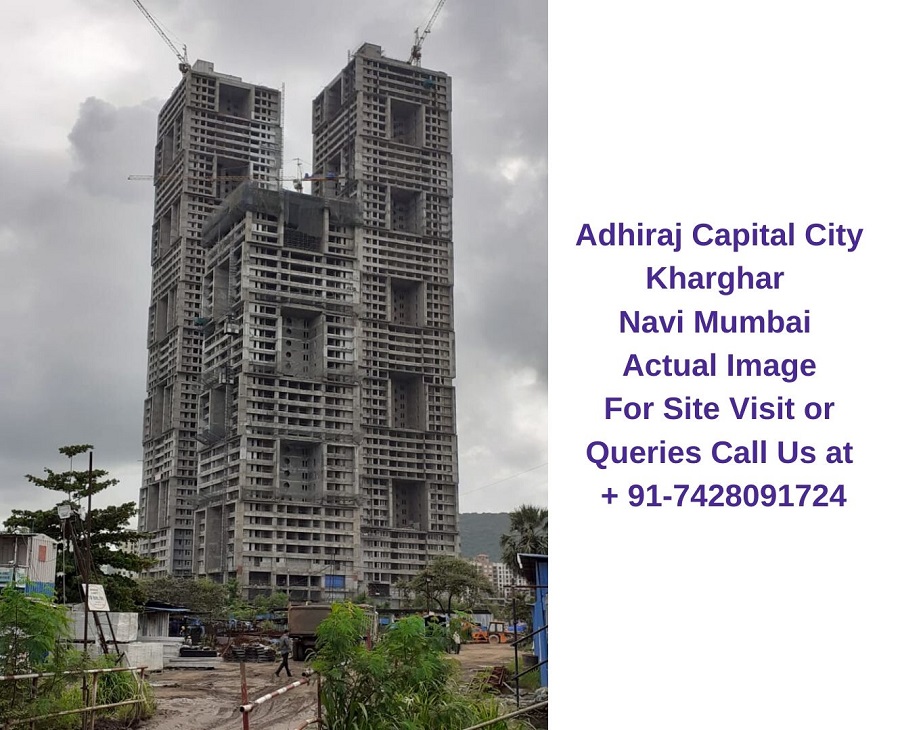 More of their projects includes (all of the mentioned below are completed projects): –
Adhiraj Complex
Adhiraj Garden
Adhiraj-Cypress
Adhiraj-Magnolia
Adhiraj-Mangium
Adhiraj-Shree Ameya
Q- Why should we consider buying a property in Adhiraj Capital City?
An Inspiring Location-Kharghar: –
INVESTMENT HOTSPOT: Located strategically to benefit from 11 mega projects, including the metro, upcoming international airport, and India's longest sea-bridge.
EMERGING COMMERCIAL DISTRICTS: A business powerhouse hosting Navi Mumbai Corporate Park, on the lines of BKC.
ARCHITECTURAL PLANNING: One of the most well-planned nodes of Navi Mumbai with one of Asia's largest urban parks.
LIFESTYLE: Kharghar Valley Golf Course and close proximity to one of the best stadiums in the country – DY Patil Stadium, malls, hotels and retail destinations.
CULTURAL EPI-CENTER: One of the largest ISKCON temples in India, and well-appointed cultural spaces in the Central Park.
An Evolved Lifestyle: –
Adhiraj Capital City provides a life where pure air is an in-built feature, where open spaces are measured in acres, where you can jog to work and walk to a club, high-street shopping can be an everyday affair and with the region's largest private podium park as well as offers moments of leisure in one of India's largest luxury clubhouses. Hence, it is a life amidst five capitals. All interwoven into one.
Rise Above: –
The multi-acre Capital Park is 4 storeys above the ground level, creating an inspiring space and protective island for the residents.
Landscape Inspired by Valleys and Rivers: –
Inspired by the panoramic brilliance of valleys and rivers, we have created mounds and water bodies that create visual poetry and offer privacy for residents. We came upon the idea of a replicating the feeling of living in a natural valley. Using the built form of the architecture to form the valley walls and the large podium landscape to form the valley floor flowing between them. The canopies floating over the landscape are a representation of mist while providing a sculptural element in the evenings.
Thoughtfully-Integrated Zones where there is something for everyone: –
While preserving its own uniqueness, every residential cluster blend amenities and zones where residents of various age brackets can gather, commune, interact and enjoy a wholesome time together. The children's play area has been deliberately kept adjacent to the senior citizens' seating area. Enabling the doting grandparents to enjoy the antics of their grandkids, while keeping an eye on them.
Q- As a man is said to have a right to his property, he may be equally said to have a property in his rights. So, what are the different types of properties available in Adhiraj Capital City which a property seeker should buy?
CAPITAL RESIDENCES: – Come home to the most-prized address of the region. An address that evokes unbridled pride. Where clouds flirt with windows. A cool breeze gently soothes you during your morning coffee. Where skyscrapers leap forth to the skies, and oversee the valley below, created by Capital Park.
Current condition: – All of the mentioned below are under construction.
| | | |
| --- | --- | --- |
| TYPE | Agreement Value + Other Charges | All-in Value |
| 1 BHK Ultra | 63.21 lacs | 70.73 lacs |
| 1.5 BHK Deluxe | 75.48 lacs | 84.41 lacs |
| 2 BHK Ultima | 84.69 lacs | 94.66 lacs |
| 3 BHK Deluxe | 1.24 crores | 1.38 crores |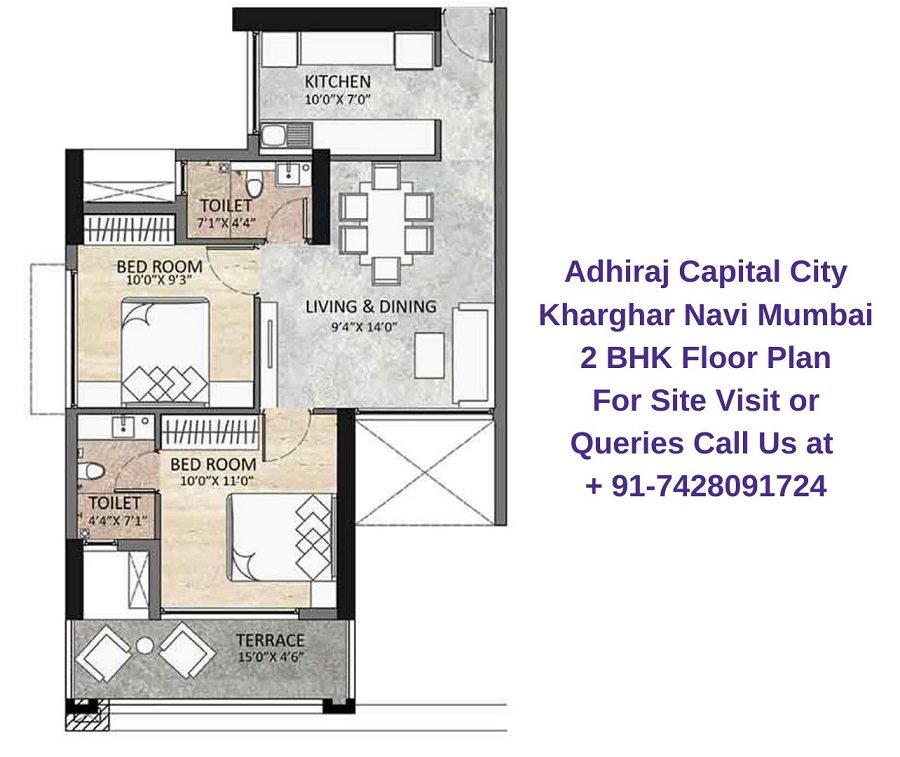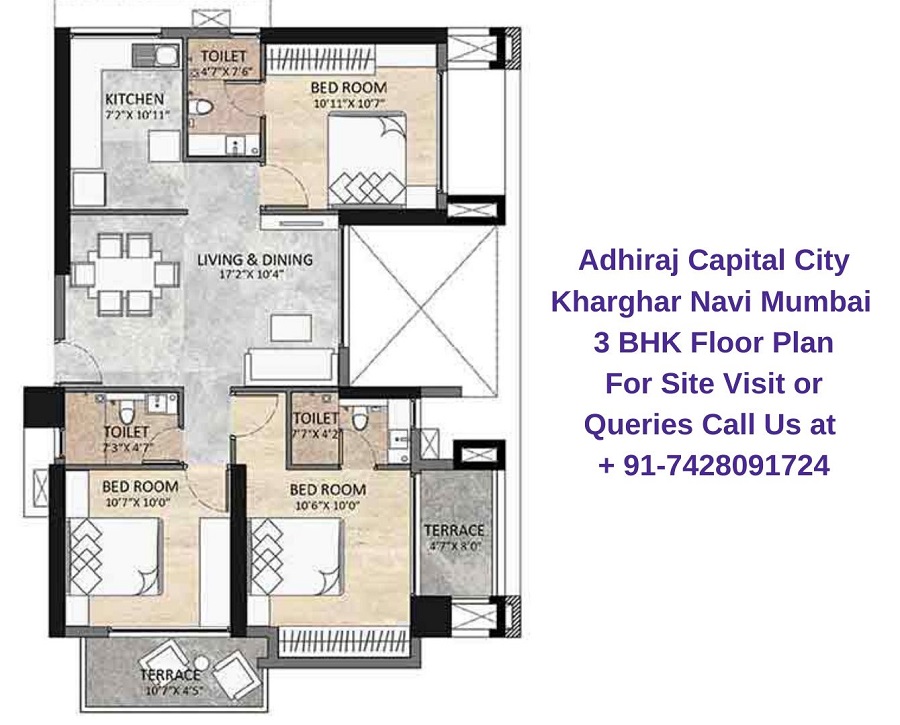 Q- I always say if the house I live in is comfortable, and I have all the amenities I need, then what more can you ask for? Talking about the Amenities in Adhiraj Capital City: –
"Capital life begins here" is the main motto of Adhiraj Capital City. To make this motto successful they provide the following amenities to their residents: –
CAPITAL PARK: –
The multi-acre Capital Park is on a podium. The expansive podium spread across multiple acres with age and mood appropriate activity zones for every member of the family. That means there are zero cars on the podium garden. Furthermore, only those people who have been pre-screened can arrive into the Capital Park. As someone with young kids or old parents, you have no qualms or apprehension about them having a great time at the Capital Park.
CAPITAL STREET: –
At Capital Street, each zone has been specifically conceptualised and designed to offer an international experience and as an answer to emerging urban agglomerations typically defined as 'mixed-used developments'. This multi-levelled shopping destination will have anchor stores of leading brands. Now, add to that, an array of tempting eateries, stimulating your taste buds. In other words, expect a truly memorable retail experience, as you would in a world-class living destination.
CAPITAL DISTRICT: –
Capital District is a creation born out of a vision to truly make a difference in the lives of Adhiraj Capital City residents. We believe that once we create a magnificent business district, it will not only attract the current or future employers of the working couples but also inspire the resident entrepreneurs to set up their businesses here. Enabling our residents to live the walk-to-work concept and spend more time with their families.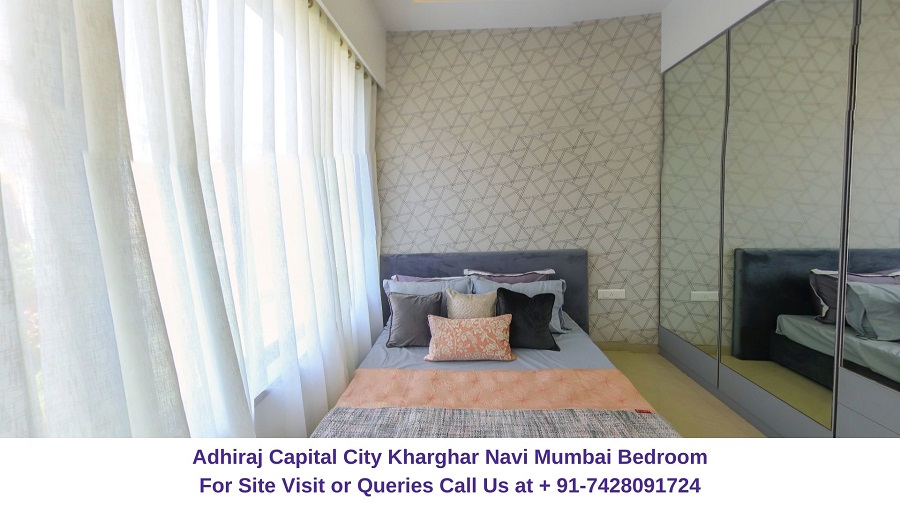 MORE AMENITIES: –
Quite Naturally: – A herb garden to refresh you and a scented garden to bring you serenity.
Socialise under the stars: – Take a break with your neighbours-turned-friends at the alfresco dining area or the barbeque corner, or share campfire stories at the amphitheatre. Connect at the community plaza or watch a movie at the outdoor cinema!
Tilt the Stilts: – An elegant lobby lounge to keep you company. A nice sitting area awaits, just an elevator ride away as a socialising space. A study or board game zone, just for kids.
The calming presence of water: – Laze in the leisure pool or burn calories in the massive swimming pool. Meander with the eco-river. If you need more liquids, head to the lobby lounge for a cup of tea. Get refreshed.
Rush of adrenaline: – Live an active life. Ride a skateboard. Do cross fit. Or team up for cricket, basketball or futsal. Never have a dull moment. Ever.
Luxury Clubhouse: – More than a clubhouse, Club Elysium is a community that offers membership to those who appreciate its value. It is a family-based inclusive club, fusing experiences for across all ages. In form and function, it integrates both, global understanding and Indian behavioural nuances.
Different levels of the club cater to different experiences.
The ground level is home to a grand club lobby and a massive banquet hall, ensuring that the guests at your party or event do not disturb the users of other facilities.
Rendezvous with your social circle.
The clubhouse has spaces crafted for your social circle – gymnasium, sports and squash courts. Family and children facilities are thoughtfully close to each other with the uppermost level earmarked for dining facilities.
This club-class presence Club Elysium fronts the buzzing Capital Street with its grand drop off, magnificent entrance lobby, and exquisite interiors. Club Elysium is a premium 'Members Only Club' open for the privileged few of Navi Mumbai, with the first rights reserved for the citizens of Adhiraj Capital City.
Play Hard: – A tennis and multi-purpose court await sports enthusiasts.
Go indoors: – Pool | Squash | Badminton | Carrom | Chess | Table Tennis
Aerobics and Yoga Room: – A professionally-managed facility to limber up or commune with oneself.
Fitness centre: – A world-class gym and health club await those calorie-burning sessions.
Unwind in style: – Premier wellness and beauty brands will offer you an unmatched salon and spa experience.
Cheer your team, raise the bar: – Celebrate victories or drown despair with friends and of course, some tall, cold ones at the sports bar.
Fine dining at its finest: – Club Elysium is poised to play host to multiple world-class chefs and dining concepts. Making it the perfect place to have a romantic dinner or just grab a cocktail.
Business as usual: – There is a well-appointed business centre with conference rooms, Wi-Fi, video conference facility and more.
Circle of celebration: – A lavish banquet hall that can play host to 750 guests, thousands of selfies, and unforgettable memories.
Hobby area for the young at heart: – Inspire your child towards dance or music at the professionally managed Fine Arts room. Keep your teens and young ones busy while you indulge in some 'me-time'. An indoor games arena featuring board games and video games, as also the outdoor play area, ensure there's never a dull moment.
Cluster amenities: –
Entry to the residences is designed around a grand structure replete with technology and security to usher you in.
Tree-lined avenue
Pet parks, sit-out zones where residents greet each other and unwind.
Stylish, spacious grand double-height entrance lobbies usher you in while whisper-soft elevators transfer you to your homes.
Lush landscapes, meandering walkways and an arena to indulge in India's favourite sport – an entire cricket ground at your behest.
Bio-river, with sunken seating and Alfresco Dining, Futsal Ground, Kids' Play Area.
Residence amenities: –
Double-height sun decks with
French windows
Cross ventilation in all residences
Premium vitrified tile flooring
Separate wardrobe areas in bedrooms
Premium granite counter tops and stainless-steel sinks
Washrooms with Kohler/Jaquar (or equivalent), chrome-plated bathroom fittings with premium sanitaryware and designer anti-skid tiles.
Visit Our Website: http://bit.ly/2PermUq
For Site Visit & Queries Call- +91-7428091724
You can watch the actual videos of other residential projects of Navi Mumbai Click here
You can also check some other residential properties in Navi Mumbai Click here