If you are working in noida or near metro stations upto delhi (may be till karol bagh) and live with your family somewhere in noida or east delhi on rent. This blog will answer all your queries on living in Noida Extension, take free consultation also.
Coupled with the earlier line you also want to live in good group housing society with all major amenities like park, swimming pool and gymnasium, plus you are a typical Indian person looking to achieve everything in your targeted budget then Noida Extension (Greater Noida West) may be a very good place for living.
Lots of people are shifting from areas like Indiapuram, Vasundhara of Ghaziabad and mainland sector of Noida like 62, 71, 50, 52 because of highe value like amenities and lower rental values. In noida extension you will get a very nicely built 2 bhk apartment in 8 k per month and 3 bhk in 10 – 11 k per month.

Prices of 2 & 3 bhk apartments in Noida Extension –
Ready To Move in 2 bhk – 30 Lacs to 38 Lacs 
Ready To Move in 3 bhk – 38 Lacs to 45 Lacs 
Under Construction 2 bhk – 27 Lacs to 33 Lacs 
Under Construction 3 bhk – 34 Lacs to 42 Lacs 

Rentals of apartments –
2 bhk (900 – 1200 sq feet) – 8k to 10k per month + maintenance
3 bhk (1200 – 1800 sq feet) – 10k to 13k per month + maintenance
The residential societies here also offers better amenities compared from other residential options in other areas.
Commercial Shops In Noida Extension
Noida Extension, one of the rapidly developing systematically planned city in the neighborhood of New Delhi. Noida Extension is becoming the most sought destinations due to the pollution free environment and its high standard of living. Many investors throng Noida, as the cost of setting an establishment in this industrial area is almost half the price in comparison with the capital city.
In Noida Extension, is a prime commercial area, fulfilling the multifarious needs of the younger generation. Noida Extension is the best choice to start Commercial Shops, Office Space, Doctor Clinic, food joint, antique shops, designer boutiques or a relaxing ice cream parlor. Availability of metro station provides easy access to commute to this area.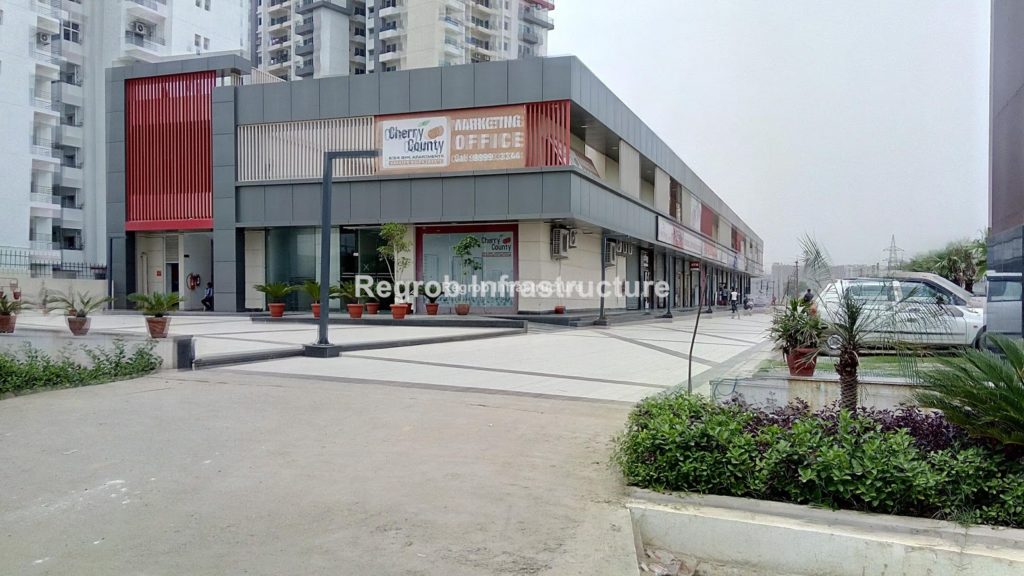 Check Complete list of Commercial Projects in Noida Extension-
Cherry County- Click Here
Galaxy Blue Sapphire Plaza- Click Here
Galaxy Vega- Click Here
Himalaya Pride- Click Here
Panchsheel Greenaria- Click Here
Sky Garden- Click Here
Fusion Homes- Click Here
Valencia Homes- Click Here
Amrapali Golf Homes- Click Here
Aarza Square- Click Here
Aqua Plaza- Click Here
IDI Mart- Click Here
Bus service starts in Noida Extension – Currently  Running  from Golf Course Metro Station to Gaur City
Amidst the dismal property market of Noida Extension, there is some good news in terms of public transport connectivity to Noida Extension or Greater Noida West. State transport bus has started from Golf Course Metro Station to Gaur City.
This will provide much-needed connectivity to Noida Extension. This also connects the Gaur Chowk with a metro line of Noida in terms of two hops service (bus and metro).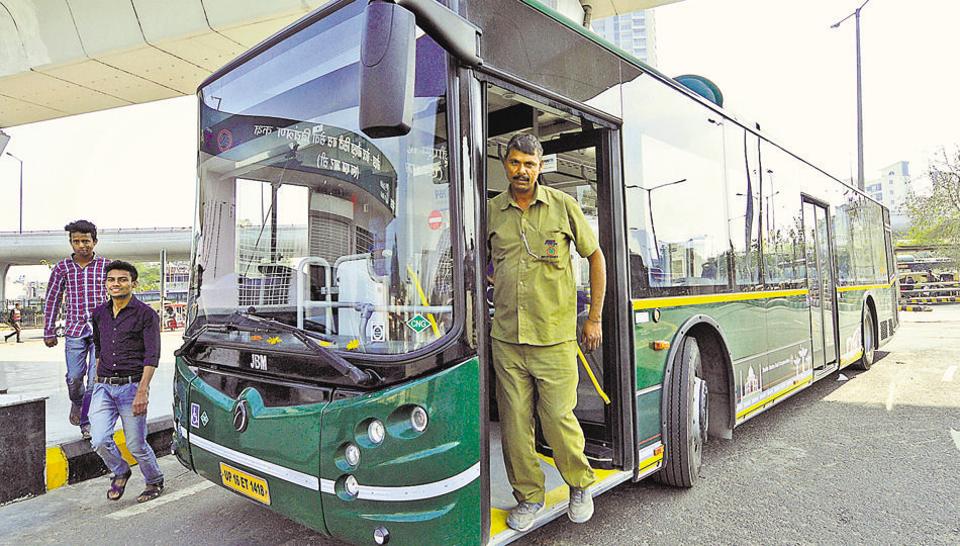 UP approves 15-km metro link to realty hub Greater Noida West.
The Uttar Pradesh government has given its nod for construction of a 15-km Metro project that is proposed to connect Noida's Sector 71 with Greater Noida's Knowledge Park V. In the NMRC board meeting held in Lucknow,   the Noida metro was also asked to expedite preparations so that work on the project can be started soon.
The state government believes this project is crucial as it will benefit thousands of homebuyers who have shifted to the newly built apartment complexes in Greater Noida West.
The 15-km link will provide metro connectivity to Noida and Greater Noida West apart from areas of located on the periphery of Greater Noida.
Schools —
Schools are a big attraction in this area. The society like Gaur City has its own Gaur International School with good schools like D.P.S. Indirapuram, Ryan International and Jaypee Public School in near vicinity and school buses from other areas are also coming to this area.
Shopping Plazas —
Every Society like Gaur City and Eco Village has their own shopping centers with more than 5 shopping malls being built in Noida Extension Area. Local Shopping Complexes are working with big brands like Javed Habib, Dominos and Mother Dairy etc have come in.
To handle medical needs, There are few hospitals are also coming up in noida extension (greater noida west) area which will improve living here tremendously. Like there is galaxy hospital coming up in gaur city soon.
In this area lots of villages are nearby and due to this there are good road side markets near all societies where you may get good fresh vegetables and fruits at reasonable rates. With this here you may get house maids and helps at very attractive monthly cost like in gaur city you have to pay your domestic help at INR 1 per sq feet per month. That is INR 1000 for a 1000 sq ft home, which is very reasonable compared to mainland noida or delhi.
Shuttle Services to and from City Center Metro Station — Shuttl (A transport company) has started good quality shuttle services from Gaur City Noida extension to City Center Metro Station at a reasonable rate of Rs. 45 per person. It takes only 10 – 15 minutes in the trip.
To Gurgaon – Rs. 150 per person
To Nehru Place – Rs. 100 per per person
To City Center Metro Station – Rs. 45 per person
From City Center Metro Station to Noida Extension – Rs. 78 per person
(Only Shuttl people can say why different rates for same journey)
Shuttl Services are facing huge competition from OLA Shuttle services.
Ola charges to City Center Metro Station – Rs. 35 per person.
It keeps running in morning from 7 to 10 am and in evening from 6 to 9 pm.
Lots of people are using it as they are very comfortable and safe also as they are exclusively for a specific housing society.
If you are looking to shift to Noida extension and searching for best deals and properties, Regrob offers you unmatched customer service and consultancy with our company owned real estate agents.
We have an office in Noida extension and you may view actual pictures of homes for sale or rent in noida extension.
For free consultation with our Noida Extension Area Experts, Kindly call us at  +91 – 7861008808
We would love to know your feedback.
Kindly share your comments below. Thanks!