Introduction:
Owning a luxury home is the dream of every person and it is not merely a status symbol. Though status plays an important role in it, it is more about enjoying all the comforts that you could think of in your home. In India, the term 'luxury' is often misused; as you can see almost every second project being termed as a 'luxury project', while all they offer are basic amenities. So, before getting into the nitty-gritties of the entire 'luxury' scenario in Ulwe, let us first define what exactly classifies as a 'luxury' property.
Space
It is a very important part of any luxury home. For a property to be branded as a luxury home, it needs to be at-least a 3Bhk with attached washrooms and balconies in every room. And, according to this rule, a 1 or 2Bhk residential unit howsoever big it might be, cannot qualify for the luxury tag. A large hall, a dining room and an expansive kitchen form an integral part of the entire setup. A store room and servant's room is a recent addition to a luxurious residential unit.
Location
A luxury property is located close to the heart of the city or important tourist places. Also, it should boast an excellent connectivity across the city. The physical infrastructure of the area should be characterized with the presence of wide roads with fewer or no traffic issues.
Floor-To-Ceiling Height
It might not sound an important feature but technically speaking, it is really important to determine whether a property is 'luxury' or not. The floor-to-ceiling height for a 'luxury' residence should be more than 12 feet. Whatever be the other facilities offered, if this specification is not met, then the 'luxury' component of the residence will not be fulfilled.
Elevators
Luxury homes should have big and spacious elevator with a good carrying capacity.
Security
Enhanced, state-of-the-art modern security facilities should be installed in the house. Besides human security in the form of round-the-clock security personnel, electronic surveillance units should be installed in each and every corner of the property.
List of Luxury Projects in Ulwe:
1. Ananya Crystal:
Ananya Crystal is a residential project of Ananya Enterprise at Ulwe in Navi Mumbai. The project aims to offer a comfortable living condition to the residents by encompassing , adding to its existing many facilities.
Plot no. 395 , Sector- 24
G+4 building with 20 flats
| | | |
| --- | --- | --- |
| 1 BHK | 387 and 406 Sq. Ft. Carpet Area | 41 lakhs |
| 2 BHK | 576 and 596 Sq. Ft. Carpet Area | 66 lakhs |
Possession : December 2020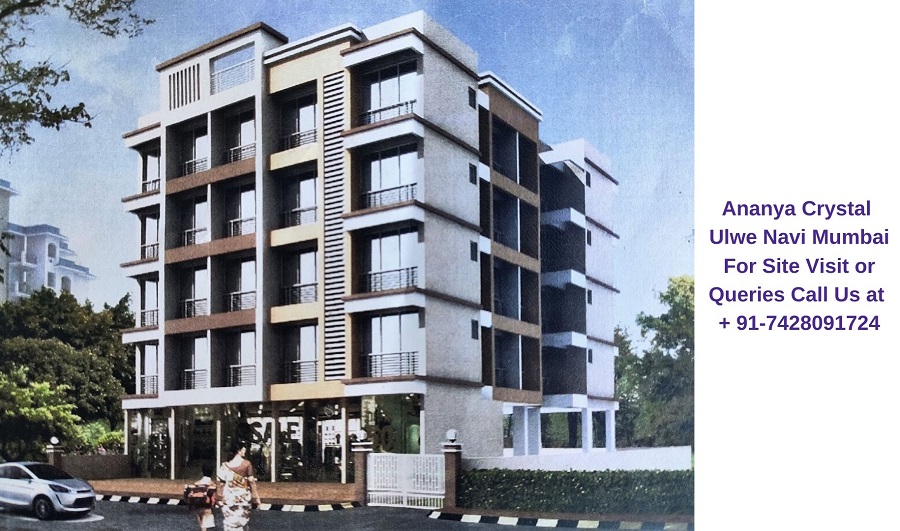 2. Advika Iconic:
Plot no. 295 , Sector 24
G+4 building with 20 flats
| | | |
| --- | --- | --- |
| 1 RK | 342 Sq. Ft. | 34,56,000 |
| 1 RK | 353 Sq. Ft. | 35,92,000 |
| 1 BHK | 362 Sq. Ft. | 38,64,000 |
| 1 BHK | 372 Sq. Ft. | 41,36,000 |
Possession: December 2020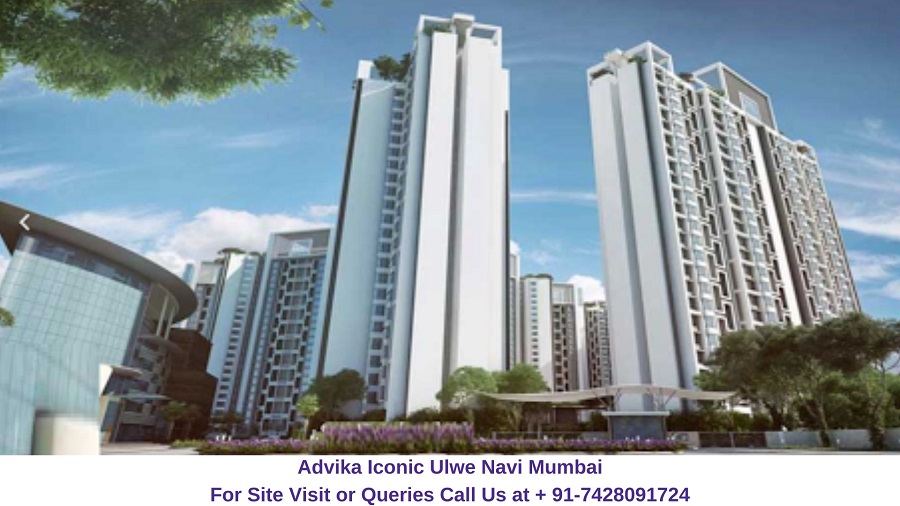 3. Bhagwati Imperia:
One is sure to enhance the dimensions of one's desires, thoughts, and spirits while staying at Bhagwati Imperia. Every space is designed in a way that it should compose a melody for lavish living. And to add the beauty there is greenery present in acres of land to ensure your comfort level. Sometimes simple but most beautiful things define big beauty in life and give wonderful and vibrant feelings. Feelings which describe our everyday experiences and make life full of joy.
Possession: Already Received
| | | |
| --- | --- | --- |
| 2 BHK | 756 Sq. Ft. | 1.28 Cr. to 1.33 Cr. |
| 3 BHK | 1050 Sq. Ft. | 1.52 Cr. to 1.70 Cr. |
4. Bhagwati Bellavista – 2:
Bhagwati Bellavista 2 is located in Ulwe, Navi Mumbai in Mumbai. It is currently a New Launch project and is available at approximate price of 0 Per Sq. Ft. Onwards.Bhagwati Bellavista 2 is offering 1 towers of 1 BHK Apartment in size ranging from 434 Sq. Ft. to 434 Sq. Ft.Bhagwati Bellavista 2 is approximately at 0.5 Kms from Amra Marg and ~3.2 Kms from JNPT Road. Project has a connectivity rating of 6, livability rating of 5, lifestyle rating of 5.8 and value for money rating of 5.8 out of 10. Project has Located on Main Road.
5. Crystal Avenue:
Crystal Avenue is one of the premium residential real estate projects of A C Developers, located in Ulwe region of Mumbai. This is one of the best residential real estate projects developed by the developer in this area. The residential project is ideal for those people who want to live in an apartment with all the modern amenities. The project is presently under construction and will be available for possession from December 2022. Total area of this project is 0.3 acres of land. 1BHK and 2BHK apartments are available whose area ranges from 205 sq. ft. to 445 sq. ft. The project contains all the modern amenities required for a healthy lifestyle.
The modern amenities that are being installed are of the best quality available in the country. The residential complex contains numerous necessary facilities for the residents such as car parking, 24 hours water supply, power backup, landscaping and tree planting, fire protection and fire safety requirements, water conservation, rainwater harvesting and many more. These amenities will help to make this apartment different from the rest of the residential flats developing in this area. The place is well connected with the rest of Bangalore adequately. Schools, colleges, hospitals and various other public places are at the proximity of this residential project. The nearest railway station is almost 2 km away and the airport is almost 34 km away.
If you are already amused, Book Your Site Visit immediately to know more about this great project. We are just a call away from you.
| | | |
| --- | --- | --- |
| 1 BHK | 387 Sq. Ft. | 59.5 lakhs |
| 2 BHK | 499 Sq. Ft. | 78.5 lakhs |
Possession: December 2021
6. Delta Tower – 2:
Balaji Delta Tower 2 in Ulwe, Mumbai Navi by Rehab and Balaji Group is a residential project. The project offers Apartment with perfect combination of contemporary architecture and features to provide comfortable living.
| | | |
| --- | --- | --- |
| 2 BHK | 820 Sq. Ft. | 1.35 Cr. |
| 3 BHK | 1120 Sq. Ft. | 1.80 Cr. |
Ready to move
5 wings and 227 flats
G+14 floors
7. Gajanan Plaza:
| | | |
| --- | --- | --- |
| 1 RK | 260 Sq. Ft. | 25.80 lakhs |
| 1 RK+T | 365 Sq. Ft. | 35 lakhs |
| 1 BHK | 405 Sq. Ft. | 39 lakhs |
Possession : August 2020
8. Imperial Oasis:
Imperial Oasis in Sector 17 Ulwe, Mumbai Navi by Imperial Enterprises Builders is a residential project. The project offers Apartment with perfect combination of contemporary architecture and features to provide comfortable living.
| | | |
| --- | --- | --- |
| 2 BHK | 975 Sq. Ft. | 80 lakhs |
| 2.5 BHK | 1100 Sq. Ft. | 90 lakhs |
9. La Palacio:
La Palacio in Sector 17 Ulwe, Mumbai Navi by R Star Realty and Qualitas Group is a residential project. Highlights of project. The project offers Apartment with perfect combination of contemporary architecture and features to provide comfortable living
| | |
| --- | --- |
| 2 BHK | 1265 Sq. Ft. |
| 3 BHK | 1945 Sq. Ft. |
For Site Visit & Queries Call- +91-7428091724
You can watch the actual videos of other residential projects of Navi Mumbai Click here
You can also check some other residential properties in Navi Mumbai Click here