5 Trends That Will Define Mumbai's Real Estate in 2020:-
Millennials Changing Preferences
Like other industries, millennials are the new decision-makers in the Mumbai real estate sector. Their personality, preferences for connectivity, love for technology is leading to the launch of gated communities and integrated townships. In fact, these young buyers prefer to rent instead of owning a house, thus tilting the residential segment.
Infrastructure Projects and the Emergence of Micro-Markets
It's difficult not to miss the hoardings of several infrastructure projects in progress in the city and surrounding areas. These projects are hope for many residential and commercial buyers, thus creating micro-markets. Neighbouring cities of Thane and Navi Mumbai remain positive. The cities saw the launch of new residential projects while Kandivali, Mulund, Parel and Dadar continued to be an ideal choice for the mid-income buyers.
Marketing Technology and Customer Experience
Technology adoption is disrupting and adding value across industries. 2020 shall be the year of technology adoption for the real estate sector. As millennials start dominating home buying, developers need to leverage marketing technology for customer engagement. Enhanced customer experience across touchpoints will help to build a positive perception about the sector.
Affordable Housing in Demand
With a constraint consumer demand and other factors, affordable housing is likely to see demand in the city and suburbs. Redevelopment of cess buildings and societies is expected to gain momentum, making way for affordable housing projects.
Before the internet, there was a time when the only way to search for homes was with a real estate agent was to visit the actual project site and information about the project was extracted from the sales perosonnel stationed at that real estate listing. It's a strong contrast to how real estate listings are free to view by everyone today. Back in the days, they were printed in phone book style binders and were literarily kept under lock.
Real estate agents only used to have printed copies of listings which were forbidden to be removed from their offices. Other than driving up and down the block scouting for sale signs, the only other options available for a home buyer was to find a local real estate agent or a broker. If a buyer wanted to view all the available homes that matched their search criteria, they would have had to talk to a real estate agent and visit them at their office.
Leaving the Good Old Days of doing Real Estate like a Sloth –
According to latest reports, over 90% of home buyers start their home search online. It makes a lot of sense to use the internet as it made the buying and selling process more efficient and up to date. The information of homes that are available for sale gets updated almost instantly, therefore viewing homes online can save a lot of time and helps buyers to quickly narrow down their search results to a manageable list.
Over the last 10 years, we have witnessed a blast of online real estate services and it has fundamentally changed how real estate is being searched for today. You don't really need to be tech savvy at all to find homes that may interest you. It's now possible with a click of a mouse to research communities, find information about schools, gather local real estate market statistics and to take a virtual tour into your neighbour's closet.
This wealth of free real estate informant has not wiped out real estate agents and the other sales personnel. The real estate revolution has changed how business is done. Abandoning the idea of guarding the listings, the role of a real estate agent is shifted towards being more of an educator and to serve as a guide to the client.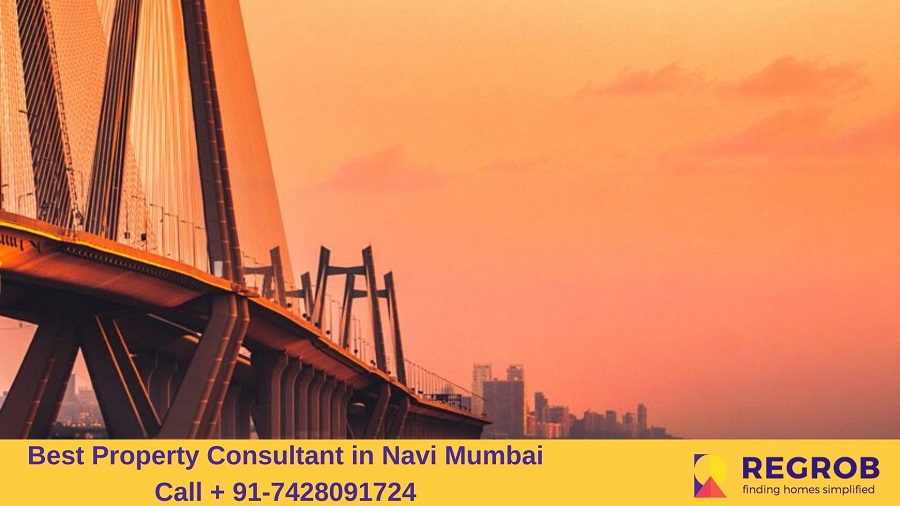 Below you will find some great questions on what a customer searches online when he/she thinks about buying or investing in a real estate property. By following these tips and recommendations, it will transform your entire online journey to a much more enjoyable experience. Be sure to take notes and ask lots of questions from your real estate agent. So, let's get started.
Q- What the main features a customer looks for when buying a Real Estate Property?
Owning a property in Mumbai is on the list of many. This city attracts many high-end buyers who wish to own some luxury homes. Mumbai is a hotspot for billionaires to have luxurious homes. However, how do we make sure that the house is a luxurious one? Whether it is a luxury flat, villa or a penthouse, a few factors make it luxurious. A luxury home has the following features:
High-Quality Construction
Technologically competent
Huge space of more than 3000 sq. ft.
Upmarket locality
Aspirational Neighbourhood
Trendy built up
Amenities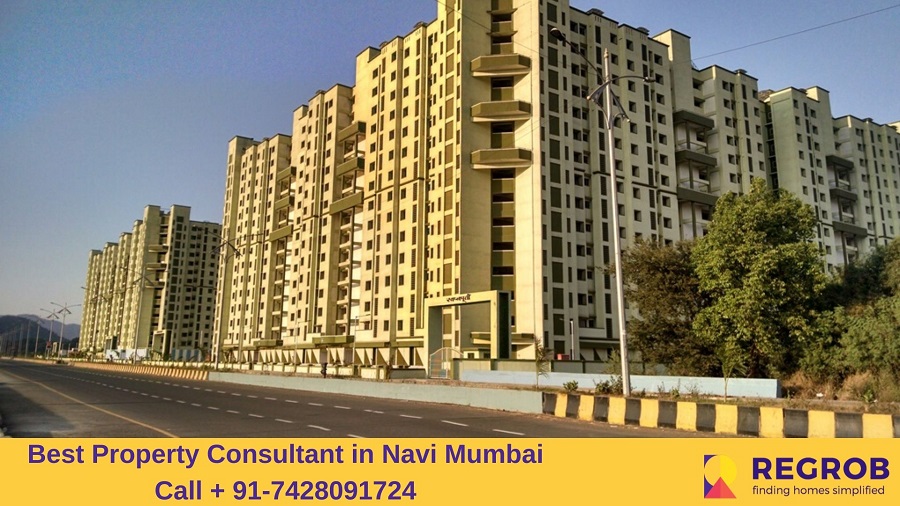 Q- How to recognize a great Real Estate Website from Customer Point of View?
The internet is full of low-quality websites and opportunist who may be out there for a quick profit. By all cost, the customer should avoid using sites that have limited or improper information and go to a website that offers a high user's experience with an integrated and detailed fed listing about the concerned project. But how does a customer recognize a great real estate website? Most consumers explore the web to search Multiple Listing Service homes on the market. Below you will find several functionalities to look for when in search of the perfect real estate website: –
Does it have great community information
Look for a great real estate blog article.
Is the website easy to use?
Is the website up to date?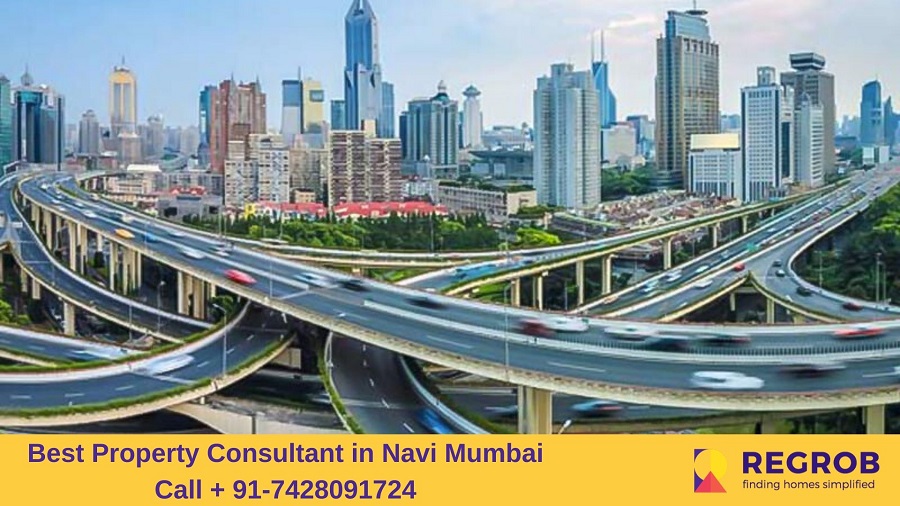 Q- How to properly Configure Real Estate search settings so that it fulfils the Customer Needs and Requirements?
Ever since internet listings have become available online, home buyers have been undertaking home search activities on their own and they have become more hands on.
In many ways, the evolved real estate industry makes it easier for homebuyers to locate homes on the market. While the internet opened the gates of free access to view real estate listings, it has also released a wealth of information that could suffocate the average home buyer. Real estate builders and developers have listened to what the public wanted and they have made different kinds of search tools available to them. But at the same time, buyers must be cautious about how they go about using the online search tools as these tools by themselves aren't going to warrant the perfect outcome. So, here are the common mistakes that buyers make while searching for a home online:
Incorrectly interpreting the data.
Not knowing exactly what they are looking for.
Restricting the search settings too much.
Looking at homes they cannot afford.
Q- What are the 7 Best Places to Invest in Real Estate Properties in Navi Mumbai?
Graded as the second-best city to reside, in the 'Ease of Living Index 2018' – Navi Mumbai is a well-planned and managed city. We all know Navi Mumbai was built as a twin city of Mumbai so that the population of Mumbai could be managed. Surrounded by the waters of the Arabian Sea, Navi Mumbai Real Estate has witnessed immense growth to emerge as the fastest developing city extension in India. Commercial, residential and private infrastructural developments have been fast-paced, enabling Navi Mumbai to become a much-coveted real estate hotspot.
Recreational facilities such as a Golf course, Central Park and Pandavkada Waterfalls in Kharghar, Parsik Hill near Belapur, Wonders Park and Jewel of Navi Mumbai in Seawoods, Mini Seashore Juhu Chowpatty in JuhuNagar or Sagar Vihar in Vashi, Pirwad and Mankeshwar Beach in Uran and several other public places like gardens and jogging tracks are star attractions in Navi Mumbai. Quality restaurants and luxury hotels for accommodation like Four Points by Sheraton, The Park, Fortune Exotica etc. with shopping malls such as Seawoods Grand Central Mall in Seawoods, Little World mall in Kharghar, Orion Mall in Panvel, Inorbit and Raghuleela Mall in Vashi.
Lower property prices as compared to Mumbai, great connectivity, vicinity to a proposed international airport acts as a catalyst in drawing buyers' attention. Better public transportation in the form of Navi Mumbai Municipal Transport (NMMT) buses, cabs and app rides ensures hassle-free commute. Well-planned city structure guarantees that the region does not face major water-logging, sanitation or waste disposal issues. Therefore, investment in Navi Mumbai's real estate is a reassurance for those looking for long term investments.
After considering various parameters on the places that are worthy of investment here's a list of places in Navi Mumbai which a customer can consider from an investment point of view: –
1. Kharghar: –
Kharghar adjoins the CBD of Belapur in Navi Mumbai and is bound by two major highways with picturesque Kharghar Hills. The Taloja industrial estate and Taloja creek are located on the east. The place is easily approachable from Pune and the other major cities of the state like Thane, Kalyan, Nashik etc. Bus connectivity from Kharghar connects to places like Dadar, Thane, Vashi, Sion, etc. Kharghar ensures quality education due to the presence of schools like DAV International School Kharghar, Apeejay School, Sanjivani International School, Ryan International School, Radcliffe School Kharghar & many more. Proximity to the proposed International airport and the metro project will provide high class infra thereby lending an opportunity for businesses to hop between workstations and the airport.
Kharghar being home to the prestigious NIFT, Bharati Vidyapeeth College of Engineering, Bharati Vidyapeeth College of Architecture, A C Patil College of Engineering, Saraswati College of Engineering and YMT College & Hospital building a self-sustaining education ecosystem for continued growth of this locality.
Adhiraj Capital City and Arihant Clan Aalishan in Kharghar has been attracting a lot of attention from home buyers and investors.
2. Taloja: –
Apart from being close to the industrial areas of Kharghar and CBD Belapur, Taloja has great prominence from property seekers because of its connectivity, strategic location and affordability. Taloja is located in the vicinity to Kharghar. It is a Central Business District (CBD) & has MIDC industrial area with several small and big industries.
The upcoming International airport will be positioned around 15 km from here. If you are looking to invest in affordable housing, you may choose Taloja as it will give higher real estate values with the proposed infrastructure development.
Investing in properties like Arihant Anaika and Ramrai Kunj in Taloja would add value on your investment.
3. Vashi: –
Vashi, the first area developed in Navi Mumbai, has a lot to offer than just connectivity to Mumbai. Nestled across the Thane Creek of the Arabian Sea, Vashi is currently gaining popularity for commercial places, food chains, retail, recreational activities and many more. If we talk about connectivity, the locality is well connected to Mumbai as well as Pune, NMMT Buses, local trains connecting Thane, Panvel And CST very well. Vashi has always been an upgraded place for people living in other parts of Navi Mumbai so investing here would definitely guarantee you good returns if done now.
4. Airoli: –
Belonging to MMR, Airoli is a well-developed node in the Navi Mumbai region that is partly residential and partly a commercial hub. The nearby Airoli and Rabale stations fall on the Thane-Vashi railway line. Both the bridge and local train facility has contributed in making Airoli more accessible. BEST and NMMT buses also run frequently from Airoli to other Navi Mumbai areas. The Mulund-Airoli Bridge has brought about a drastic change in the connectivity of Airoli as it connects the locality to the Eastern Express Highway. Dhirubhai Ambani Knowledge City, Mindspace (50-acre SEZ) and Patni Knowledge Park, it is growing as a knowledge hub.
Property in Airoli, specially 1 BHK flats have seen an increasing demand from investment point of view due to its closeness to Thane as well as Vashi. We can clearly infer that flats in Airoli are an additional income generator. Experts believe that flats in Airoli will definitely reap benefits in the future if you invest now.
5. Nerul:-
Nerul property has seen a surge in rates due to the factors like existence of educational institutes, presence of landmarks such as Ayyappa temple, Rock garden which has an Amphi Theatre, Children's play area, botanical garden adds not only to Nerul's popularity but also its growth index and connectivity to Vashi. There is also an increasing demand for flats on rent in Nerul because of the colleges – SIES, D Y Patil college, Terna college & many more. Surrounded by gardens in every sector you can easily get away from the chaos within the locality. Today, Nerul has transformed itself into a fast-developing locality, equipped with excellent infrastructure and easy accessibility to Mumbai and Thane. Thus, we can infer that Nerul is a coveted destination in terms of everything.
6. Ulwe: –
Located in the Raigad District with close proximity to Sion-Panvel Expressway, Ulwe is still a developing node in the Navi Mumbai extension, although it begs for attention owing to its well-planned infrastructure. Ulwe is strategically located across the Panvel Creek and in visual contact with CBD Belapur & Seawoods. Ulwe is still in the developing phase so nearby schools like Radcliffe School, Aarose International School, Indian Model School are appropriate since they are just 15-20 mins away. The transformation of Ulwe from a drowsy suburb into a realty hotspot in a span of five years is absolutely wonderful and promising. Improved and managed by CIDCO, Ulwe is a hub of the city of Navi Mumbai. Its accessibility to the proposed Navi Mumbai international airport, Sewri-Nhava Sheva Trans Harbour Link and Nerul-Belapur-Kharkopar local train this area has seen an exponential growth in the property price.
7. Panvel: –
Real estate market in Panvel is witnessing an upward trend and there has been a significant rise in demand from millennials. With green surroundings and ample space, buyers are attracted towards this region, for affordable housing. Surrounded by some major MIDC managed regions like Patalganga, Taloja, Nagothane, Roha, Khopoli, Bhiwandi & many more.
Located close to the Mumbai-Pune Expressway and the Sion-Panvel Highway, commuting to either Mumbai or Pune, is convenient. Dr.Pillai's International School, D.A.V. Public School, New Panvel, St. Joseph's High School, Kendriya Vidyalaya, Pillai's Institute of Information Technology, Shantiniketan Public School & many more ensures valued schooling. The proposed Navi Mumbai Trans-Harbour Sea Link to boost connectivity further. Also, the proposed 140-km Virar-Alibaug Multimodal Corridor, will fast-track the transformation of Navi Mumbai into a developed city. The proposed NAINA city (Navi Mumbai Airport Influence Notified Area) by CIDCO, which is in the works, is another factor contributing to the increased interest.
Properties in Panvel that would reap you good investment: Tricity Luxuria, Wadhwa Wise City, Hill View Residency, La Mer Residency, Balaji Symphony etc.
Q- What are the top 6 Real Estate Projects in Kharghar, Navi Mumbai?
1. Sai World Empire, by Paradise Group Builders & Developers:
Price Range: 1.14 Cr – 3.15 Cr, Condition: Possession in 2022
Sai World Empire is a much-awaited residential township by the leading & trusted builders Paradise Group. Situated in the prime neighbourhood of Kharghar, Navi Mumbai – this one-ok-a-kind development with total 6 uniquely designed towers offer all the architectures of the world under one roof. The towers are named as Julius Ceaser, Queen Cleopatra, Napolean Bonaparte, Queen Elizabeth – I, Alexander the Great and King Charles- I.
2. Arihant Clan Aalishan, by Arihant Superstructures Limited:
Price Range: 50 lakhs – 2.18 Cr, Condition: Possession in 2024
The wait for your dream apartment is over. Presenting Arihant Aalishan developed by Arihant Superstructrues. Arihant Aalishan located in Kharghar, Navi Mumbai is spanning across 2.14 acres with 45% open space. This project is currently ongoing and offers studio apartment as well as 1, 2, 3 and 4 BHK apartments.Project detailsArihant Aalishan is among the RERA certified projects in Kharghar, Navi Mumbai comprising 506 units spread across 2 towers. It offers 1, 2, 3 and 4 BHK residential apartments.
3. Adhiraj Capital City, by Adhiraj Constructions Private Limited:
Price Range: 1.05 Cr onwards, Condition: Possession in 2022
Adhiraj Codename Capital City defined by its exclusive location, architecture, amenities & connectivity. Adhiraj Capital City Kahrghar Spread in the 40 acers of huge land parcel. Capital City Kharghar offers you excellent private views and is designed to offer optimum cross ventilation thus providing access to natural breeze and Sunlight. Throw open your windows to a draft of the coolest, most sublime breeze and stunning views of your surroundings.
4. Niharika Absolute, by Juhi Developers:
Price Range: 44 lakhs – 1.23 Cr, Condition: Possession in 2021
The perfect mix of design, luxury and finesse. A home you've been waiting for. From architectural planning to the smallest comfort – every single detail carefully crafted to create an unparalleled ownership experience.
5. Bhagwati Greens, by Bhagwati Group:
Price Range: 1.18 Cr – 2.50 Cr, Condition: Ready to move
An impressive mix of work and play, Bhagwati Greens is a majestic tower project that graces Kharghar. Towering with over 27 floors each, it is a residential cum commercial project that gives the best of both worlds. CIDO Tender Plot. Stilt+27 towers having 4 wings. 2, 3 & 4 BHK luxurious flats & shops.
6. Delta Central, by Balaji Group:
Price Range: 1.30 Cr – 2.20 Cr, Condition: Possession in 2022
Delta Central is one among the popular projects that are been developed by Balaji Group. The project is beneficially located in Kharghar, Navi Mumbai and it consists of 210 units that are spanning across 4 high rise towers. The prices of Delta Central lie in the range of Rs. 1.14 Cr – 2.33 Cr and is well equipped with all the necessary amenities.
Q- What are the top 6 Real Estate Projects in Taloja, Navi Mumbai?
1. Ramrai Kunj, by Kaveri Enterprises:
Price Range: 36 lakhs onwards, Condition: Under Construction
Ramrai Kunj by Kaveri Enterprises is one of the popular residential projects in Taloja, Navi Mumbai. It is an abode of magnificent Apartments in Navi Mumbai with all modern features required for a contemporary lifestyle. These Residential Apartments in Navi Mumbai flaunts a resort like environment. It is now easy to experience how modern comforts blend seamlessly with magnificent ambience and how lifestyle amenities combine with refreshing green views. Kaveri Ramrai Kunj by Kaveri Enterprises Builders and Developers in Taloja ensures privacy and exclusivity to its residents. The floor plan of Kaveri Ramrai Kunj enables the best utilization of the space. From stylish flooring to spacious balconies, standard kitchen size and high-quality fixtures, every little detail here gives it an attractive look. The Kaveri Ramrai Kunj offers 1 BHK, 1 RK and 2 BHK luxurious Apartments in Taloja.
2. Arihant Anaika, by Arihant Superstructures Limited:
Price Range: 29.3 lakhs – 48.5 lakhs, Condition: Ongoing
Arihant Anaika is a perfect address by Arihant Superstructure Builder at Taloja, one of the suburbs of Navi Mumbai. Well loaded with all the facilities, every home of Arihant Anaika is designed lavishly to live in comfort and privacy. It is located at a place where all the basic requirements are close by and can be reached easily.
3. Neelkanth Luxuria, by Neelkanth Enterprises:
Price Range: 38 lakhs – 64.6 lakhs, Condition: Under Construction
Neelkanth Luxuria is one of the popular residential projects in Taloja, Navi Mumbai. The spacious, modernistic planning makes these apartment homes the textbook definition of a dream home. Customers would be remiss to pass up on the chance to own a flat in this project. The complex offers multifaceted amenities to make life smoother. There are plenty of natural views with green patches within the boundary walls infusing fresh air into life in this project. There are community buildings such as banquet halls and seating arrangements for the elderly in the natural, recreational spaces. The parking facilities add to the convenience of home owners in this complex.
4. QN Greens, by Qualitas Naman Group:
Price Range: 23 lakhs – 40 lakhs, Condition: Possession in 2021
QN Greens is a residential project designed and developed by Qualitas Group where you will find all prestigious residential project located in Taloja in Mumbai. The project comes with luxurious 1bhk and 2bhk apartments for sale. The project is currently under-construction stage and spreads across the area of 1.32 acres. There are total 154 units in this project and the size of these flats ranges from 185 sq. ft to 422 sq. ft. QN Greens in Taloja offers smooth connectivity to different parts of Mumbai here you will enjoy life.
5. Kamdhenu Gardenia, by Kamdhenu Realties:
Price Range: 32.1 lakhs – 47.4 lakhs, Condition: Under Construction
Kamdhenu Gardenia is among the best housing projects that are been developed by Kamdhenu Realities till today. The project encompasses 208 units, which are comfortably spread across 13 towers. Located in Taloja, Navi Mumbai this project is offering spacious 1 BHK and 2 BHK flats at an affordable price. Kamdhenu Gardenia flat prices lie in the range of Rs. 29.6 Lac – 37.1 Lac.
6. Imperial Crest, by Suryakiran Enterprises:
Price Range: 35 lakhs – 58 lakhs, Condition: Ready to move
Suryakiran Enterprises has introduced a brand-new project in Taloja, Navi Mumbai, which is named as Imperial Crest. This project consists of 67 units that are spread across a single tower and it is currently in under construction stage. Imperial Crest price list for spacious houses lies in the range of Rs. 30.9 Lac – 60.3 Lac.
For Site Visit & Queries Call- +91-7428091724
You can watch the actual videos of other residential projects of Navi Mumbai Click here
You can also check some other residential properties in Navi Mumbai Click here