Modern Amenities in Residential Real Estate Projects: –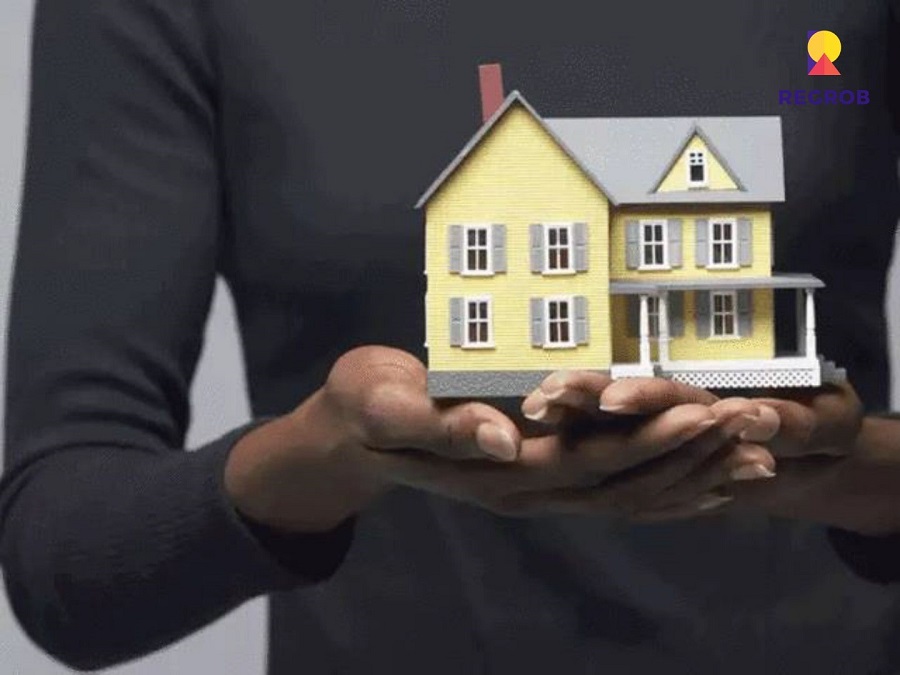 Experts believe that it would be wrong to say that modern amenities do not influence a buyer's decision. However, if a project has an indoor/outdoor swimming pool, a gym, or a park, it will require consistent maintenance and value added security services to the home owner's overall monthly expense. Despite this, many buyers nowadays ask for such amenities, while buying a project.
The budget and the segment that the home buyer belongs to, also play an important role in deciding whether certain amenities are essential or avoidable. An affordable home buyer may feel satisfied with a basic home, without any extra facilities, whereas a luxury home buyer may want more than the amenities that are already provided in a project. For example, a swimming pool, gym, club house, spa, bar, etc., can come under the avoidable list, for affordable home buyers but amenities security services and car parking is a must for any homebuyer. Moreover, for home buyers in the luxury segment, these could be the basic requirements.
Talking about Modern Amenities: –
Every new project promises you 'modern' amenities. New housing plans include many features that make these superior to traditional living. Other than the infrastructure – that is, roads, lighting, drainage, water supply and power-backup, what makes living in a modern housing interesting is the list of amenities that you may be missing out in your old city. Else, you may be paying separately each month to avail such benefits. Have a look, what all you get when you shift to modern house.
Five Modern Amenities in housing, you can look for:
1. Parking:
This is possibly a very important point of consideration for people who have lived in highly populated areas of metros. While some localities have official parking, zones offered by municipal bodies, on most roads in major cities people leave their cars parked on the street at night. This is often unsafe. Even if you have space for your car within your building, you may not have sufficient space for temporary parking for guests.
Modern housing projects take care of this concern. Some projects may even have space on sale for a second car. You, of course are going to have a dedicated space for first car with your flat. This is either bundled with flat price or is charged as a separate cost.
2. Greenery and Open Space:
Smaller projects try to cram the promised features in relatively smaller areas. When you see an ad, do visit the site to check. If your residential towers are so closely situated that it leaves just green islands in between, there's not much to be excited about. In the morning, evening, weekends and holidays, during festivals – the open space is crucial part of your daily life. Jog, walk, or even just sit and relax – a park just down the stairs is important. What's the point if you have to go out of your housing complex to locate one?
3. Clubhouse:
It's but obvious that if you are shifting to a new complex, it's natural that it's away from the congested part of the city. You need a gym, a swimming pool, a place to sit and chat, a library and an audio-visual facility as an add-on and obviously a restaurant. Don't forget a community hall which you will require to host your personal functions and get-togethers. A clubhouse comes with several features, do check out what all are on offer. While food-on-order is now a norm, a reasonably good and functional restaurant in your complex is a must.
4. Security & Safety:
This is one of the most important features of modern housing. What all has been done to keep you secured is important. It's not merely posted guards. You need to check if CCTV, intercom facility and other technology-driven features are being provided. Safety – in case of fire or other urgencies, what provisions are available – is important, so do check this. More of these features in today's modern era security systems includes the biometric/fingerprint sensors for entries, security applications like MyGate, Mobile Security Camera and video monitoring for door unlocking systems.
5. Store:
Does your housing site also has stores that offer medicine and things of daily use. You may be used to buying grocery every morning or you may be ordering online. However, there are certain moments when you don't have time and the urge is to just buy to meet the urgency. Is there a provision for such shops at the site? Do observe.
There are many other points that you may look for, I have mentioned five. For some of the amenities, residents themselves become responsible as projects attain completion. There can be associations and agencies assigned for maintenance. While this is a later stage, it's a good idea to initially examine the scope of possible amenities, before you take a decision.
Here is a list of the Most Essential Amenities: –
Car Parking
Security Services
Water Supply
Elevators
Power Backup
24-hour Maintenance
So, as we are talking about the 'modern' times these essential amenities of security services and car parking have evolved into more revolutionised demands like hi-tech security systems and reserved car parking respectively among the homebuyers.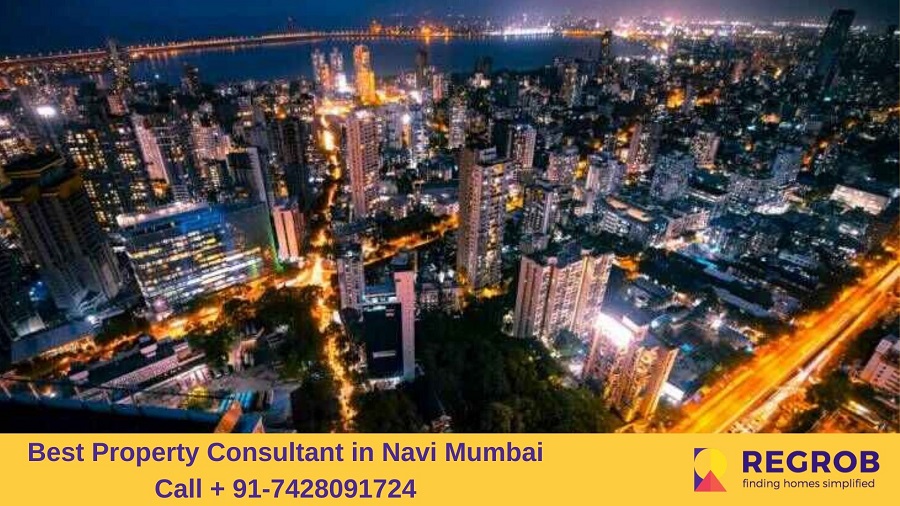 So, Hello Homebuyers in Navi Mumbai. If you are looking to buy a specific flat for sale in Taloja offering hi-tech security systems and reserved car parking then you are at the right place. We know it is hard to find the best suited apartment for you and your family when you are filtering your choices to get the best luxurious life possible. As there are huge number of options in this category. As an individual and family, you also have a demand with other factors like budget, size, and many other things.
So, we have compiled an inventory of top 6 different properties for sale located in Taloja. These properties are spread all over this locality. We have also verified them on various parameters like the name of the builders, financial viability, amenities, possession and unique selling proposition (USP).
Q- What are the different Properties available in Taloja offering these essential services in the Best Possible Manner?
1. Arihant Anaika-1,2,3,4, by Arihant Superstructures Ltd:
Price Range: 32.4 lakhs – 81.92 lakhs, Condition: Ready to move (for 1 & 2); Possession in 2021-22 (for 3 & 4)
Overview: Near Taloja Phase II, 1.2 Km from upcoming Pendhar Metro Station Taloja Phase II, Direct Bus Services available to & from Kharghar Station and Panvel Station, 10 Minutes from Kharghar Central Park and Golf Course, Near Education Institutes, Hospitals & Industries, Proposed International Airport 20 Mins-10 km, 2 Acre Land Parcel, 3 Buildings of G8 Floors, 10 Acre Township with 3 Clubhouses, Big Clubhouse with Gymnasium, Swimming Pool, Indoor Games Room and Party Hall.
Newly Constructed Property
East Facing Property
2. Innovative Icon, by CEMCON Developers:
Price Range: 44.5 lakhs – 70.80 lakhs, Condition: Possession in 2023
Overview: Cemcon Innovative Icon in Taloja Panchanand, Mumbai Navi by CEMCON Developers is a residential project. Cemcon Innovative Icon offers facilities such as Gymnasium and Lift. It also has amenities like Badminton court and Jogging track. Total area of this project is 0.71 acres of land. Cemcon Innovative Icon has a total of one tower. The construction is of 16 floors. An accommodation of 104 units has been provided.
Badminton Court
Sewage Treatment Plant
Jogging Track
3. GHP Azure, by GHP Group:
Price Range: 65 lakhs onwards, Condition: Ready to move
Overview: GHP Azure is one of the popular residential projects that is located in Taloja, Mumbai. Developed by GHP Group, this project offers 2BHK apartments with modern amenities that are required for a comfortable stay of residents. It is located in proximity to the market and many educational institutions.
East Facing Property
Nearby Taloja Railway Station
4. S M Enclave, by S M Associates:
Price Range: 26 lakhs – 40 lakhs, Condition: Possession in 2021
Overview: S M Enclave in Sector-16 Taloja, Mumbai Navi by S M Associates is a residential project. The project offers Studio Apartment and Apartment with perfect combination of contemporary architecture and features to provide comfortable living. There are various configurations available like: 1 BHK, 1 RK and 1 RKT. There are 34 flats in one wing that is it has a total of 1 tower. S M Enclave offers facilities such as Lift. This is a RERA registered project. The project is spread over a total area of 0.16 acres of land. S M Enclave. The construction is of 7 floors. An accommodation of 39 units has been provided. Moreover, it is an east facing property.
Rain Water Harvesting
Landscape Garden
Fire-fighting Systems
5. Skylink Jewel, by Skylink Builders:
Price Range: 31 lakhs – 49 lakhs, Condition: Ready to move
Overview: Skylink Jewel in Taloja, Navi Mumbai Navi by Skylink Builders is a residential project. The project offers apartments with a perfect combination of contemporary architecture and features to provide comfortable living. The Apartment are of the following configurations: 1BHK and 2BHK Skylink Jewel offers facilities such as Lift. It also has amenities like swimming pool. This project also offers Car parking. It is a ready to move project with possession offered in Dec, 2017. The project is spread over a total area of 0.12 acres of land. Skylink Jewel has a total of 2 towers. The construction is of 5 floors. An accommodation of 20 units has been provided.
24/7 Water Supply
Power Backup Lift
6. Ramrai Kunj, by Kaveri Enterprises:
Price Range: 26.5 lakhs – 59 lakhs, Condition: Under Construction
Overview: Ramrai Kunj by Kaveri Enterprises is one of the popular residential projects in Taloja, Navi Mumbai. It is an abode of magnificent apartments in Navi Mumbai with all modern features required for a contemporary lifestyle. These Residential Apartments in Navi Mumbai flaunts a resort like environment. It is now easy to experience how modern comforts blend seamlessly with magnificent ambience and how lifestyle amenities combine with refreshing green views. Kaveri Ramrai Kunj by Kaveri Enterprises Builders and Developers in Taloja ensures privacy and exclusivity to its residents. The floor plan of Kaveri Ramrai Kunj enables the best utilization of the space. From stylish flooring to spacious balconies, standard kitchen size and high-quality fixtures, every little detail here gives it an attractive look. The Kaveri Ramrai Kunj offers 1 BHK, 1 RK and 2 BHK luxurious Apartments in Taloja.
Earthquake Resistant
Sewage Treatment Plant
24×7 Security
So, these are the top 6 properties in Taloja offering Modern Amenities loke hi-tech security systems and reserved car parking to their residents.
If you are interested in buying any of these above properties and more contact us the Regrob team. We will help you with site visits, home loans and get you best offers. These are the top dream home options for you and your beloved family in the concerned localities. Call us at the given number given below. We will try our best to find your dream home.
Thanks a lot.
For Site Visit & Queries Call- +91-7428091724
You can watch the actual videos of other residential projects of Navi Mumbai Click here
You can also check some other residential properties in Navi Mumbai Click here