The golden rule of "location, location, location" that has guided industry wisdom for years is no longer as simple as it seems. That principle has been asterisked dozens of times over to include clarifications regarding what kind of physical asset is being offered, whether or not the value proposition is worth it, and what kind of digital amenities are offered in any given commercial space.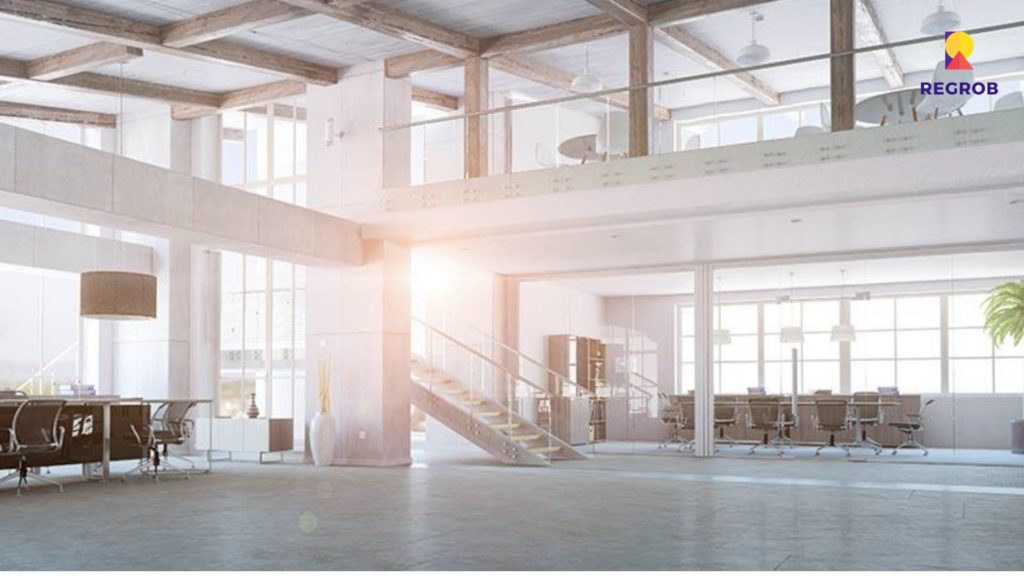 Digital Amenities – A boon or a bane?
Disrupting a field dominated by physical assets with digital amenities
Physical assets are rapidly transforming into digital assets in the real estate industry, and an increase in technological advancement is at the core of this transition. In previous years, new talent, resources, and tenants could be drawn into a business with the promise of a good location on a particular street, comfortable physical amenities like chairs, and other physical assets. In today's day and age, these things are no longer thought of as amenities and are considered a given. When a tenant hears the word "amenity" nowadays, they're far more likely to envision digital and technological assets.
These technological assets can look like anything from special software programs, system capabilities, and the speed of Wi-Fi coverage. Digital assets have the power to completely change companies, and not just ones that rely technology to function. Take two large companies that went public in 2004 for example – Google and Domino's Pizza. While Google relies mostly on the ever-changing flow of technology, one might be tempted to think that Domino's did not inherently need big tech upgrades. However, with the addition of digital services that made ordering pizza easier for their customers, Domino's stocks shot up by 2000%.
Space as a Service
Of all the disruptive technologies that have risen in recent years, one of the most notable is "space as a service." What initially started as a helpful tool for freelancers and millennials has now turned into a critical digital asset, and that's good news for both tenants and managers in commercial real estate. With the increasing popularity of this digital asset, managers now have a chance to offer a new kind of space that can bring in significant business, and tenants have the opportunity to work on a more flexible basis.
With shared workspace companies like WeWork, the idea of space as a service goes far beyond established spaces specifically for office work. For example, a restaurant that's closed on Sundays can bring in extra profit by flipping their space and setting up a shared workspace environment. Space as a service is the kind of disruptive digital asset that works for producers and consumers, and it's the kind that players in commercial real estate should be paying attention to.
How consumers will drive the market?
The future of the commercial real estate industry is far broader than technology. Assets are becoming more dependent on operators. It's no longer enough to have a great building in a great location, you've got to have a differentiated operator running that building. It's all about adding value. New operators create value with how they run buildings, making a great working experience a must-have – not an amenity.
Now talking about Taloja in specific
All housing projects in Taloja come with multiple amenities. In fact, the developers use these amenities to lure the buyers. While there are a number of amenities that are a must-have but there are also a lot of them that you may not need at all! And if you are a first-time home buyer, then it's crucial to evaluate your needs first. These are some basic amenities that are a must-have for any residential projects in Taloja.
Amenities: Get the Basics Right
From parking facilities, CCTV, and 24×7 security to breathing space and power backup, a modern housing project in Kolkata must have all these basic amenities. The apartment should not share walls. This will not only ensure complete privacy but also allow proper ventilation.
If power cuts are frequent in the area you are planning to move then see whether the housing project offers a source of power backup to provide uninterrupted electricity service. For instance, if you stay on the 7th floor, how will you reach your apartment in case of power failure? Power backups are crucial for such situations.
The parking area is another important factor (if you have a car). Does the residential project provide covered parking area? This ensures the safety of your vehicle. Also, the project must have a good security system installed form monitoring people who enter and exit from the complex. Also, there must be support staff available for maintenance. You must see that the residential project offers kids play area.
Other Modern Amenities
Once the basics are done, you may look for the frills. All modern residential projects come with state-of-the-art amenities such as indoor games room, yoga room, gymnasium, mini theatre, and swimming pool.
Some may even provide you with a cafeteria where you may catch up with your friends. The amenities you choose depend on your budget and your needs. Luxury home buyers will always look for the additional facilities while a budget home buyer will stick to the basics. Whatever you choose, just ensure that you are aware of what you are getting. Amenities always affect the resale value of your property.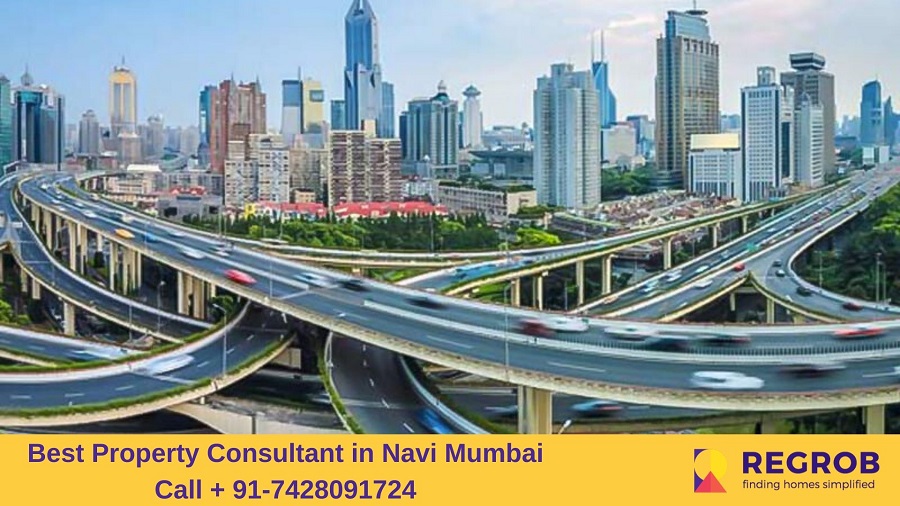 So, Hello Homebuyers in Navi Mumbai. If you are looking to buy a flat that provides digital amenities like Internet/Wi-Fi Connectivity, power back-up for sale in Taloja then you are at the right place. We know it is hard to find the best suited apartment for you and your family when you are filtering your choices to get the best luxurious life possible. As there are huge number of options in this category. As an individual and family, you also have a demand with other factors like budget, size, and many other things.
So, we have compiled an inventory of top 9 different properties for sale located in Taloja. These properties are spread all over this locality. We have also verified them on various parameters like the name of the builders, financial viability, amenities, possession and unique selling proposition (USP).
Q- What are the different properties available in Taloja offering the best Digital Amenities to its residents?
1. Arihant Anaika-1,2,3,4, by Arihant Superstructures Ltd:
Price Range: 32.4 lakhs – 81.92 lakhs, Condition: Ready to move (for 1 & 2); Possession in 2021-22 (for 3 & 4)
Overview: Near Taloja Phase II, 1.2 Km from upcoming Pendhar Metro Station Taloja Phase II, Direct Bus Services available to & from Kharghar Station and Panvel Station, 10 Minutes from Kharghar Central Park and Golf Course, Near Education Institutes, Hospitals & Industries, Proposed International Airport 20 Mins-10 km, 2 Acre Land Parcel, 3 Buildings of G8 Floors, 10 Acre Township with 3 Clubhouses, Big Clubhouse with Gymnasium, Swimming Pool, Indoor Games Room and Party Hall.
Close to Taloja Kharghar bridge
2 Minutes' drive from metro station
3-4 mins drive from Taloja railway station
ST Buses till project and sharing auto rick-shaws from Taloja railway station.
USPs:
Conveniently located
Best Branded fittings
Built by a trusted Brand
Loaded with modern amenities
Modern club Lifestyle & Indulgences
Smart pricing for luxury apartments
Thoughtfully planned 4 Buildings of stilt + 6 Storey with 2 lifts each 1 BHK & 2 BHK Apartments
2. City Icon, by City Buildcon:
Price Range: 45 lakhs – 65 lakhs, Condition: Under Construction
Overview: City Icon in Taloja, Mumbai Navi by City Buildcon is a residential project. The project offers apartments with a perfect combination of contemporary architecture and features to provide comfortable living. The apartments are of the following configurations: 1BHK and 2BHK. City Icon offers facilities such as Lift. It also offers Car parking. This is a RERA registered project. It is an under-construction project. Possession of this project will start from Dec. 2021. Total area of this project is 0.26 acres. City Icon has a total of one tower. The construction is of 15 floors. An accommodation of 45 units has been provided.
Rainwater Harvesting
24/7 Water Supply
Landscape Garden
3. Metropolis, by Green Valley Developers:
Price Range: 36.3 lakhs – 42.44 lakhs, Condition: Possession by 2020
Overview: Green Valley Metropolis is one of the popular residential-cum-commercial projects that is located in Sector 14 Taloja, Mumbai. It is an unmatched residential property. The project offers plenty of benefits that includes prime location, comfortable and lavish lifestyle, great amenities, healthy surroundings and high return. It is one of the most reputable address of the city with easy access to many famed schools, shopping areas, hospitals, recreational areas, public gardens and several other public amenities. Additionally, it is located in proximity to the market and many educational institutions.
Location Advantages: Green Valley Metropolis is strategically located and provides direct connectivity to nearly all other major points in and around Navi Mumbai.
Shopping Centre
4. Siddhivinayak Riddhima, by Siddhivinayak Homes:
Price Range: 32.6 lakhs – 56 lakhs, Condition: Possession in 2021
Overview: Siddhivinayak Riddhima is equipped with all the modern amenities that one could think of which is not just built with bricks and cement but something beyond – your hard-earned money. G+4 Storeyed buildings with lift, uniquely designed premium elevation, located in serene natural ecosystem, Spacious and well-planned layout, Earthquake resistant RCC design, Grand entrance gate, Gymnasium, Kids Play Area, Club House and Garden.
5 minutes distance to proposed Pendhar Metro station
10 min drive to Taloja Railway Station
5. Swarn Jeevan, by Omkaresh Infratech:
Price Range: 25 lakhs – 49 lakhs, Condition: Possession in 2020 (1 BHK); Possession in 2021 (2 BHK)
Overview: Omkaresh Swarn Jeevan is an ultimate reflection of the urban chic lifestyle located in Taloja, Navi Mumbai. The project hosts in its lap exclusively designed residential apartments, each being an epitome of elegance and simplicity. It offers an array of world class amenities such as apartments.
Spacious & well-planned layout
Loans available & approved by major financial institutions & banks
Located in the heart of the city
6. Dhanashree Pearl, by Dhana Shree Developers:
Price Range: 41 lakhs – 66 lakhs, Condition: Ready to move
Overview: G 13 Storied tower, Podium parking, 1 & 2 BHK Spacious flats, Clear title CIDCO transfer plot, Sufficient car parking space, Excellent planning with good lightning & ventilation, Modern Elevation, Designer Entrance Lobby, reputed make automatic lifts with power backup, Advance firefighting system, Timely Possession, Gymnasium and health Club.
Newly Constructed Property
Fire Doors
UPVC Windows
7. Sai Kaveesha, by Sai Developers:
Price Range: 37.50 lakhs onwards, Condition: Ready to move
Overview: G 12 Storied tower, Podium parking, 1 & 2 BHK Spacious flats, Clear title CIDCO transfer plot, Sufficient car parking space, Excellent planning with good lightning & ventilation, Modern Elevation, Designer Entrance Lobby, reputed make automatic lifts with power backup, Advance firefighting system, Timely Possession, Gymnasium and health Club.
Newly Constructed Property
East Facing Property
8. RD Parvati Homes, by RD Builders:
Price Range: 33 lakhs onwards, Condition: Possession in 2020
Overview: Luxurious project with all basic amenities, its 7-story building with 1 BHK and 2 BHK apartments, Good construction quality, Close to metro station, nearby market, school, bank well connected from NH4 highway.
Newly Constructed Property
9. Shelter Riverside, by Shelter Builders & Developers:
Price Range: 53 lakhs – 84 lakhs, Condition: Ready to move
Overview: Shelter Riverside is one of the popular residential developments in Taloja, neighbourhood of Mumbai. It is among the ongoing projects of Shelter Builders and Developers. It has lavish yet thoughtfully designed 2 Blocks and 196 residences.
Nearby Taloja Metro Station
Air-Conditioners in all bedrooms
Geyser in bathrooms
So, these are the top 9 properties in Taloja offering digital amenities like Internet/Wi-Fi Connectivity, power back-up etc.
If you are interested in buying any of these above properties and more contact us the Regrob team. We will help you with site visits, home loans and get you best offers. These are the top dream home options for you and your beloved family in the concerned localities. Call us at the given number given below. We will try our best to find your dream home.
Thanks a lot.
For Site Visit & Queries Call- +91-7428091724
You can watch the actual videos of other residential projects of Navi Mumbai Click here
You can also check some other residential properties in Navi Mumbai Click here