Importance of having Green Amenities for a Zen Life: –
If you have gone through the real estate residential project brochures recently, you would have noticed the emphasis on the incremental green spaces in the gated communities. The rate at which urbanization is taking over our cities, it is no surprise that more and more people are looking for cleaner and healthier surroundings these days. It is a paradox if you look at it. We want to go outside our homes to revolutionize and technologize the environment but we want to come back home to a more rustic and a greener feel. Having said that, real estate developers in Navi Mumbai are taking this responsibility with utmost seriousness and are doing everything in their might to create a greener abode for their residents.
Their projects are surrounded with acres of trees and fauna with large open spaces in every project. However, we also understand that the inclusion of certain greenery-focussed amenities also helps our residents to relax after a tough day of work and also to reduce stress levels. Their aim has been to create Zen-like spaces for our residents and a home you'd love to come back to!
Below listed are a few amenities introduced in accordance with the above said requirement:
Walking Tracks and Joggers' Area:
With most of us around the world becoming increasingly fitness conscious, developers are doing their bit to make exercising more enticing. The beautifully paved walking/jogging tracks within the gated communities are an essential go-to for most of the residents. They are helping in recreating the culture of morning fitness regime while motivating the residents to stay fit. You walk/jog, you meet like-minded people and form fitness groups; which in itself is a blessing in our busiest routines where even mingling has become a planned activity.
Developers nowadays focus on creating dedicated spaces built for different activities. An early morning scene in a typical gated community involves residents practising in peace at the Yoga deck, joggers racing each other and swimmers taking an early dip while gym enthusiasts flock to the health club. Each activity happening in its own space and time.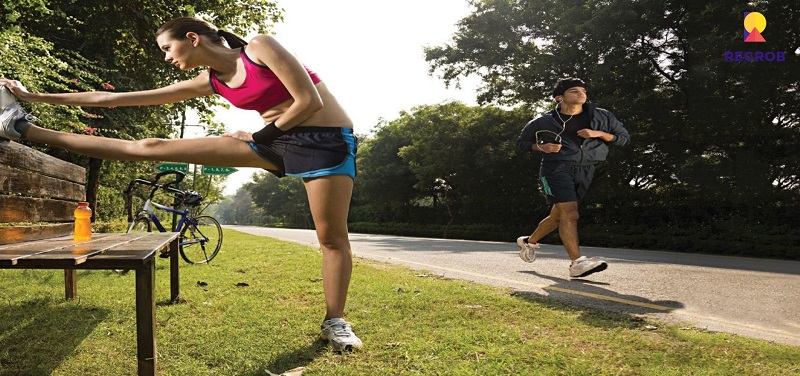 Sports Courts: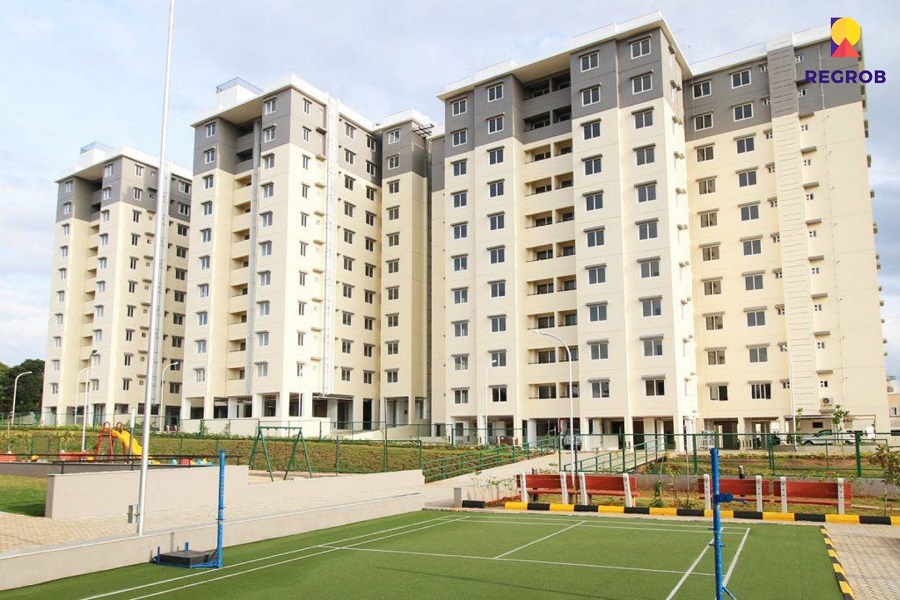 Having just the swimming pool in the complex is so longer fashionable. Hence, communities of today have migrated themselves to cricket pitches, basketball, tennis and badminton courts or skating rinks. Remember the time when you had to have club memberships to avail these facilities? How times have changed! Right outside your door are several incredibly maintained facilities urging you to put those sports shoes on and rekindle the joy of team-sports from your childhood. Or better still, instilling the importance of these activities in your kids' lives. Who says our kids can't have the carefree yet fit lives that we had? It is just a hop and a skip away!
Senior Citizens Park: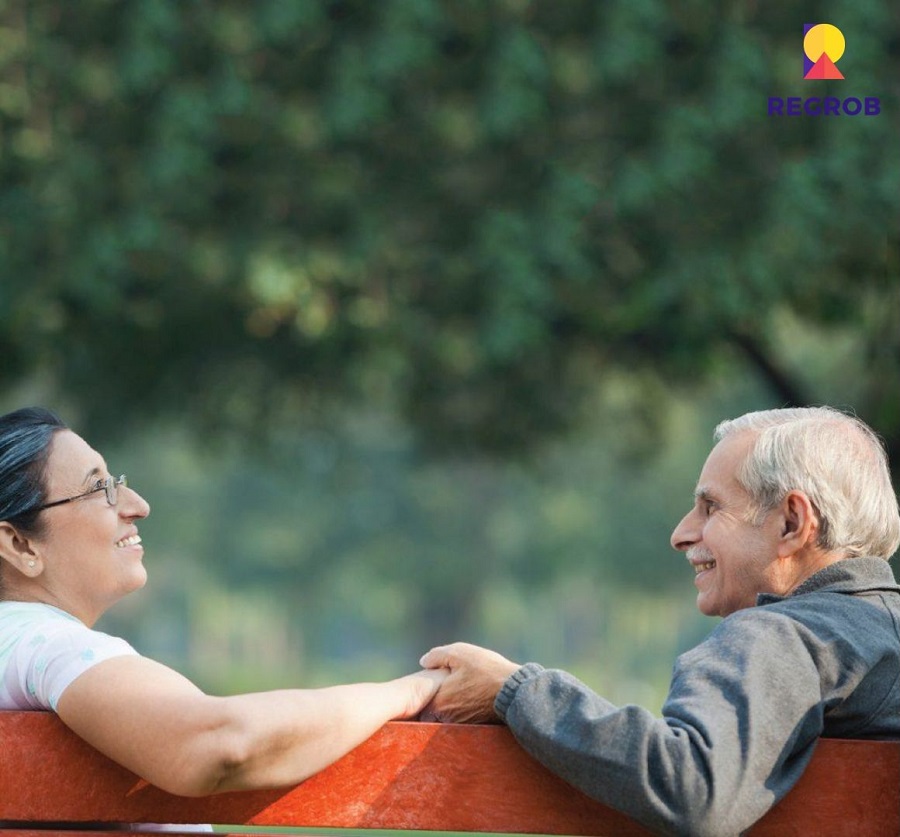 Our senior residents need not worry! Away from the hustle of the regular parks where the noise and activities can get overwhelming, the more reputed builders are now introducing senior citizen parks. Just to look at the elders enjoying their slow walks, laughter sessions or peacefully meditating is priceless and therapeutic. They need their own slow pace of life and these parks are our gifts to them.
Community Garden:
If gardening is therapeutic, community gardening is cathartic. The idea of people mingling together and indulging in gardening is one of the most endearing sights. This brilliant platform helps our residents in reducing stress levels and also empowers our residents with a feeling of togetherness. Amidst all the laughter and constant chatter, the colourful blooms add to the brightness of this place.
Paw Park: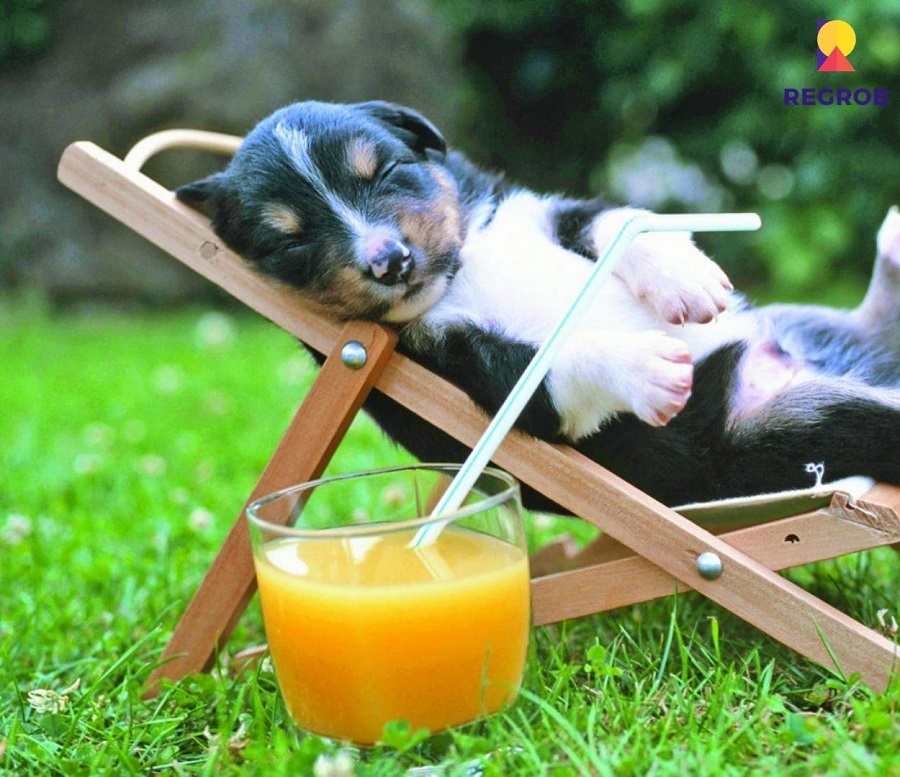 Most of the gated communities are intensively pet-friendly nowadays. With a separate area for your pets, pet owners as well as other residents need not to worry as your furry friends get their own space to hang around without being teased or bothered. Moreover, if you are someone not very fond of pets, these parks are a boon!
So, Hello Homebuyers in Navi Mumbai. If you are looking to buy a green life specific flat for sale in Taloja that is properties offering parks, landscape gardens, swimming pools as one of their premium amenities then you are at the right place. We know it is hard to find the best suited apartment for you and your family when you are filtering your choices to get the best healthy zen life possible. As there are huge number of options in this category. As an individual and family, you also have a demand with other factors like budget, size, and many other things.
So, we have compiled an inventory of top 6 different properties for sale located in Taloja. These properties are spread all over this locality. We have also verified them on various parameters like the name of the builders, financial viability, amenities, possession and unique selling proposition (USP).
Q- What are the different properties available in Taloja offering the best green life?
1. QN Greens, by Qualitas Naman Group:
Price Range: 23 lakhs – 40 lakhs, Condition: Possession in 2021
Overview: QN Greens is a residential project designed and developed by Qualitas Group where you will find all prestigious residential project located in Taloja in Mumbai. The project comes with luxurious 1 BHK and 2 BHK apartments for sale. The project is currently under-construction stage and spreads across the area of 1.32 acres. There are total 154 units in this project. QN Greens in Taloja offers smooth connectivity to different parts of Mumbai here you will enjoy life. So, summing up QN Greens is developed with a modern design which also promises to offer you a high-class amenity in its beautifully designed 1bhk and 2bhk flats.
This well-designed project comes with a variety of amenities and facilities where you will love to spend your life with your loved ones, for example, children's play area, community hall, jogging track and a swimming pool. QN Greens is situated in an ideal location of Navi Mumbai, where you will find all the benefits like access to essential services such as ATMs, banks, grocery stores, pharmacies and schools in the neighbourhood.
Connectivity: –
Taloja Panchand 4 km | 20 min
Navade Road 6 km | 30 min
Infrastructure: –
National Highway 5 km | 25 min
MIDC Road 3 km | 15 min
Neighbourhood: –
Taloja Panchana. 4 km | 20 min
Tondhare 4 km | 20 min
Pendhar 5 km | 25 min
Project USP:
Premium amenities at affordable price
Near Pendhar metro station
RERA complient
Beautiful architecture layout for complex
Amenities: –
Branded Lift
Vastu Compliant
Power back in common area
Firefighting equipment's
2. Payal Residency, by Payal Group:
Price Range: 37 lakhs – 56 lakhs, Condition: Under Construction
Overview: It is a 7 floors tower that is single building with 1 BHK and 2 BHK configurations. The project has Gymnasium, Society office and library on 1st floor as well as a decorative lobby, battery backup, Branded Lifts, Decorative lobby, CCTV among other facilities.
Based at one of the prime location exceptional connectivity
Our project is next to CIDCO Garden Plot
2-minute walking distance from Metro Station
3-minute drive to taloja bus depo
15-minute drive to Navi Mumbai International Airport
5-minute drive to Kharghar
USPs: –
Payal Residency is located very next to CIDCO allotted garden Plot
5 min walking distance from Taloja Phase 2 metro station
7 min drive to Taloja – Kharghar bridge
Project located at nearby school
3. Arihant Anaika-1,2,3,4, by Arihant Superstructures Ltd:
Price Range: 32.4 lakhs – 81.92 lakhs, Condition: Ready to move (for 1 & 2); Possession in 2021-22 (for 3 & 4)
Overview: Near Taloja Phase II, 1.2 Km from upcoming Pendhar Metro Station Taloja Phase II, Direct Bus Services available to & from Kharghar Station and Panvel Station, 10 Minutes from Kharghar Central Park and Golf Course, Near Education Institutes, Hospitals & Industries, Proposed International Airport 20 Mins-10 km, 2 Acre Land Parcel, 3 Buildings of G8 Floors, 10 Acre Township with 3 Clubhouses, Big Clubhouse with Gymnasium, Swimming Pool, Indoor Games Room and Party Hall.
Close to Taloja Kharghar bridge
2 Minutes' drive from metro station
3-4 mins drive from Taloja railway station
ST Buses till project and sharing auto rick-shaws from Taloja railway station.
USPs:
Conveniently located
Best Branded fittings
Built by a trusted Brand
Loaded with modern amenities
Modern club Lifestyle & Indulgences
Smart pricing for luxury apartments
Thoughtfully planned 4 Buildings of stilt + 6 Storey with 2 lifts each 1 BHK & 2 BHK Apartments
4. Imperial Crest, by Surkyakiran Enterprises:
Price Range: 45 lakhs – 75 lakhs, Condition: Ready to move
Overview: Suryakiran Enterprises has introduced a brand-new project in Taloja, Navi Mumbai, which is named as Imperial Crest. This project consists of 67 units that are spread across a single tower and it is currently in under construction stage. The apartments are of the following configurations: 1BHK, 2BHK and 3BHK Imperial Crest offers facilities such as Gymnasium and Lift. It also offers Car parking. It is a ready to move project with possession offered in Mar, 2018. The project is spread over a total area of 0.42 acres of land. It has 30% of open spaces. Imperial Crest has a total of 1 tower. The construction is of 15 floors.
So, summing up Imperial Crest floor plans are excellently designed so as to offer spacious and well-ventilated rooms. This outstanding project is offering 1 BHK, 2 BHK and 3 BHK apartments that feature top class specification. The floor work of all the flats in Imperial Crest is finished by attractive tiles that enhance the overall look of these apartments. The project also consists of world class amenities such as Reserved parking, intercom facility, gym, kids play area, park, high end security, lift and much more.
Shopping Centre
Multipurpose Court
Earthquake Resistant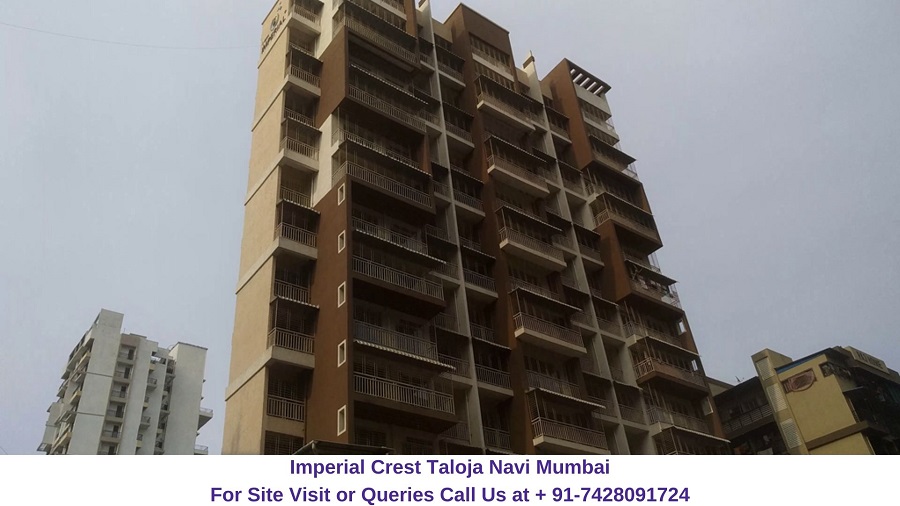 5. Kamdhenu Gardenia, by Kamdhenu Realties:
Price Range: 32.1 lakhs – 47.4 lakhs, Condition: Under Construction
Overview: Kamdhenu Gardenia is among the best housing projects that are been developed by Kamdhenu Realities till today. The project encompasses 208 units, which are comfortably spread across 13 towers. Located in Taloja, Navi Mumbai this project is offering spacious 1 BHK, 1.5 BHK and 2 BHK flats at an affordable price. So, summing up this is the most affordable project in Taloja, Navi Mumbai that is been developed by Kamdhenu Realties.
The address of Kamdhenu Gardenia is in close proximity to Central Park, Iskon Temple, Sarsole Bus Depot, Doctor DY Patil University, Raj Hospital, Union Bank of India ATM, Reliance Fresh, Apollo Pharmacy etc. Various transportation facilities are also easily accessible within a short span. The apartments are beautifully designed hence you will surely be attracted to invest in this project right now. Kamdhenu Gardenia photos are also available to give a clear idea of this entire project. If you wish to live in a peaceful area surrounded by lush greenery then book a flat in this project.
Connectivity: –
Navade Road 3 km | 15 min
Taloja Panchand 2 km | 15 min
Science Park 4 km | 20 min
Sector 11 4 km | 20 min
Infrastructure:
Mumbai Highway 4 km | 20 min
National Highway 4 km | 20 min
Sanjivani International School 2 km | 15 min
Neighborhood:
Kalamboli 5 km | 25 min
Kharghar 5 km | 25 min
Kamothe 6 km | 30 min
USP: –
Taloja is a census town in Raigad district in Maharashtra. Mumbai is a densely populated city that is highly congested hardly leaving any land for further construction plans. The fact that it was rated the costliest city to have a house in does not stop the nation's property buyers from investing here making it the top localities for investments.
6. Neelkanth Luxuria, by Neelkanth Enterprises:
Price Range: 50 lakhs – 75 lakhs, Condition: Possession in 2022
Overview: Neelkanth Luxuria is one of the popular residential projects in Taloja, Navi Mumbai. The spacious, modernistic planning makes these apartment homes the textbook definition of a dream home. Customers would be remiss to pass up on the chance to own a flat in this project. The complex offers multifaceted amenities to make life smoother. There are plenty of natural views with green patches within the boundary walls infusing fresh air into life in this project. There are community buildings such as banquet halls and seating arrangements for the elderly in the natural, recreational spaces. The parking facilities add to the convenience of home owners in this complex.
Conference Room
Banquet Hall
Sun Deck
So, these are the top 6 properties in Taloja offering a healthy and beautiful green amenity to their residents for living a zen life.
If you are interested in buying any of these above properties and more contact us the Regrob team. We will help you with site visits, home loans and get you best offers. These are the top dream home options for you and your beloved family in the concerned localities. Call us at the given number given below. We will try our best to find your dream home.
Thanks a lot.
For Site Visit & Queries Call- +91-7428091724
You can watch the actual videos of other residential projects of Navi Mumbai Click here
You can also check some other residential properties in Navi Mumbai Click here