The definition of a dream house will be different for different people. What makes a dream home lavish and luxurious are its features—be it interiors, facilities, or amenities. If these features remain the same, then what makes a luxury house stand out?
Nowadays, many luxury apartments in Navi Mumbai are made with exclusive features that make your dream home peculiar. While speaking about luxury flats in Navi Mumbai, the Ghotgaon location near Taloja offers lavish 1 BHK, 2 BHK and 3 BHK homes that are precisely designed with exclusive details and features. Apart from lavish amenities and vast open spaces, they take care of the indoor facilities thoughtfully.
The features of the luxury homes offered by Ghotgaon make their properties notable. Then be it the nature-friendly environment or modern architecture, the flats are truly unique for the buyers.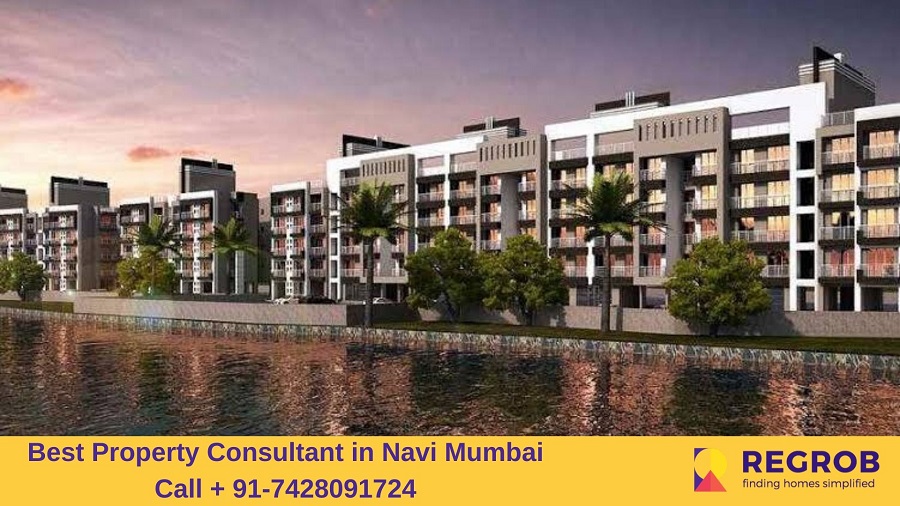 7 features that define a luxury home, making them an exceptional property are as follows:
1. Home Decor
Lavish interiors inspired by international architectures, famous monuments, and trending decor styles together make the luxury homes distinct. The art nooks, rounded corners, crown mouldings and archways installed at the right places can give your luxury house a novel touch.
2. Security
Many luxury apartments in Mumbai have in-built security features that are a must. These security features are what separates luxury homes from normal ones. In order to secure your house from unwanted attention and burglary actions, the homes come with smart locks, CCTV cameras, safety alarms for fire, floods, or break-ins. Apart from home security systems, these luxury apartments also have strong security at the entrance of the property.
3. Home Plans
They say, with luxury comes vast space. Hence luxury flats in Mumbai feature duplex homes with spacious rooms, open-viewing areas, balcony lawns, and more. All these home plans are carefully designed and crafted giving the entire home interior a modern look.
4. High End Kitchens
A spacious kitchen with top-class appliances is all a chef wants. Luxury flats with high-end kitchens feature double ovens, heating drawers, island sink, washers, and more.
5. Surreal View from Property
Nothing feels better than coming home from work to a peaceful environment. Luxury apartments in Mumbai are designed with open areas and huge balconies that provide a surreal view of the surroundings. You can enjoy gazing at the skyline or breathe in some fresh air while you calm your mind as you watch the sea.
6. Smart Homes Features
Many luxury homes are crafted with smart features such as a security system accessible via the app, motion sensor lighting, timer-set lights, curtains that operate on sunlight, smart thermostat, and more. These features vary from one luxury house to another, making it unique in true sense.
7. Lavish Property Amenities
Luxury homes aim to provide you a charmed and resort life. Hence, many luxury apartments come with lavish amenities. Some of these include a gym, infinity pool, mini theatres, sitting plazas, walking tracks, safe play area for kids, and more.
So, hello Homebuyers in Navi Mumbai. If you are looking to buy a flat for sale in Ghotgaon then you are at the right place. We know it is hard to find the best suited apartment for you and your family. As there are huge number of options in this category. As an individual and family, you also have a demand with budget, size, amenities and many other things.
So, we have compiled an inventory of top 5 different properties for sale located in Ghotgaon. They are spread across both of these two different localities. We have also verified them on various parameters like the name of the builders, financial viability, amenities, possession and unique selling proposition (USP).
Residential Properties in Ghotgaon, Navi Mumbai as mentioned below are packed with all these features that provide grandiose living experience. Given the location of the property adds on to the surroundings and breathtaking views.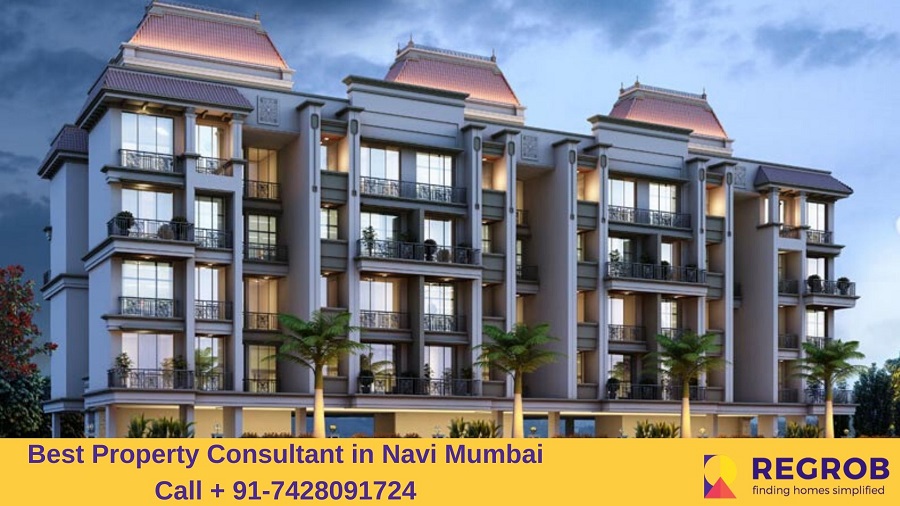 Q- What are the different 1 BHK, 2 BHK and 3 BHK flats available in Ghotgaon?
1. Arihant Anaika-1,2,3,4, by Arihant Superstructures Ltd:
Price Range: 32.4 lakhs – 81.92 lakhs, Condition: Ready to move (for 1 & 2); Possession in 2021-22 (for 3 & 4)
Overview: Near Taloja Phase II, 1.2 Km from upcoming Pendhar Metro Station Taloja Phase II, Direct Bus Services available to & from Kharghar Station and Panvel Station, 10 Minutes from Kharghar Central Park and Golf Course, Near Education Institutes, Hospitals & Industries, Proposed International Airport 20 Mins-10 km, 2 Acre Land Parcel, 3 Buildings of G8 Floors, 10 Acre Township with 3 Clubhouses, Big Clubhouse with Gymnasium, Swimming Pool, Indoor Games Room and Party Hall.
Newly Constructed Property
East Facing Property
2. Kamdhenu Gardenia, by Kamdhenu Realties:
Price Range: 32.1 lakhs – 47.4 lakhs, Condition: Under Construction
Overview: Kamdhenu Gardenia is among the best housing projects that are been developed by Kamdhenu Realities till today. The project consists of 13 towers. Total no. of units in this project is 208. Located in Taloja, Navi Mumbai this project is offering spacious 1 BHK, 1.5 BHK and 2 BHK flats at an affordable price.
1.5 km from upcoming Pendhar metro station.
Solar water in common bathroom
Bus service after possession from Kharghar Station
3. QN Greens, by Qualitas Naman Group:
Price Range: 23 lakhs – 40 lakhs, Condition: Possession in 2021
Overview: QN Greens is a residential project designed and developed by Qualitas Group where you will find all prestigious residential project located in Taloja in Mumbai. The project comes with luxurious 1 BHK and 2 BHK apartments for sale. The project is currently under-construction stage and spreads across the area of 1.32 acres. There are total 154 units in this project and the size of these flats ranges from 185 square feet to 422 square feet QN Greens in Taloja offers smooth connectivity to different parts of Mumbai here you will enjoy life.
Newly Constructed Property
Water Treatment Plant (WTP)
STP advantage that can be used in Toilet Flush
4. Siddhivinayak Riddhima, by Siddhivinayak Homes:
Price Range: 32.6 lakhs – 56 lakhs, Condition: Possession in 2021
Overview: Siddhivinayak Riddhima is equipped with all the modern amenities that one could think of which is not just built with bricks and cement but something beyond – your hard-earned money. G+4 Storeyed buildings with lift, uniquely designed premium elevation, located in serene natural ecosystem, Spacious and well-planned layout, Earthquake resistant RCC design, Grand entrance gate, Gymnasium, Kids Play Area, Club House and Garden.
5 minutes distance to proposed Pendhar Metro station
10 min drive to Taloja Railway Station
5. Swarn Jeevan, by Omkaresh Infratech:
Price Range: 25 lakhs – 49 lakhs, Condition: Possession in 2020 (1 BHK); Possession in 2021 (2 BHK)
Overview: Omkaresh Swarn Jeevan is an ultimate reflection of the urban chic lifestyle located in Taloja, Navi Mumbai. The project hosts in its lap exclusively designed residential apartments, each being an epitome of elegance and simplicity. It offers an array of world class amenities such as apartments.
Spacious & well-planned layout
Loans available & approved by major financial institutions & banks
Located in the heart of the city
So, these are the top properties in Ghotgaon.
If you are interested in buying any of these above properties and more contact us the Regrob team. We will help you with site visits, home loans and get you best offers. These are the top dream home options for you and your beloved family in the concerned localities. Call us at the given number given below. We will try our best to find your dream home.
Thanks a lot.
For Site Visit & Queries Call- +91-7428091724
You can watch the actual videos of other residential projects of Navi Mumbai Click here
You can also check some other residential properties in Navi Mumbai Click here