Hello Friends! Today we will discuss about SGIL Sureza Project in Kolkata.
This project offering 1 BHK, 2 BHK and 3 BHK apartments Near Airport, Kolkata. This is ready to move project. The area of this project varies from 668 Sq. Ft. to 1351 Sq. Ft. The prices start from 25 lacs and goes up to 50 lacs. This is a good deal for people looking for good quality homes for family. The project is spread over 1 acres of land and consist of 2 towers having 6 floor each, which in total comprises of 60 apartments.
Actual Video of Bhawani SGIL Sureza Project: 
SGIL Sureza Project is around 3700 rupees per square feet. This is indicated pricing. You may call us at 7604092445 for correct pricing and do free site visit of SGIL Sureza.
SGIL Sureza is a residential development by Bhawani Group. Built up area of 1 BHK apartment is 668 Square Feet Carpet area is 534 Square Feet. 1 BHK apartments prices starts from approx. 25 Lacs onwards.
Built up area of 2 BHK apartment is 1007 Square Feet. Carpet area is 806 Square Feet. 2 BHK apartments prices starts from approx. 37 Lacs onwards. All apartments are spacious and well designed.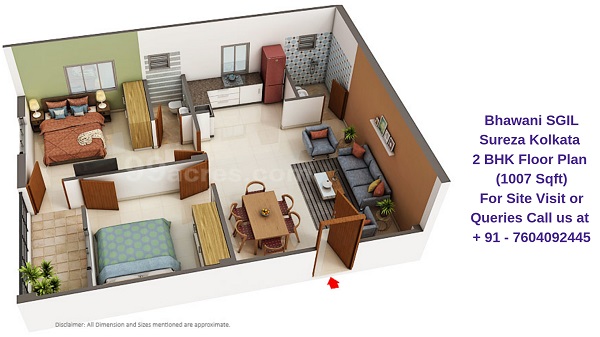 Built up area of 3 BHK apartment vary from 1096 Square Feet to 1351 Square Feet. Its Carpet Area varies from 877 Square Feet to 1081 Square Feet. 3 BHK apartments prices are around 40 Lacs to 50 Lacs.

USPs of SGIL Sureza Project:
• 2 min from Airport
• 3 min from Jessore Road
• 10 min from City Centre II
• 12 min from Dum Dum metro
• 9 min from Birati Station
The localities around the airport are bustling with construction activities and has a lot of potential for real estate growth. This strategic location has attracted many real estate developers and potential buyers because of factors like great connectivity, availability of essential utilities and robust infrastructure.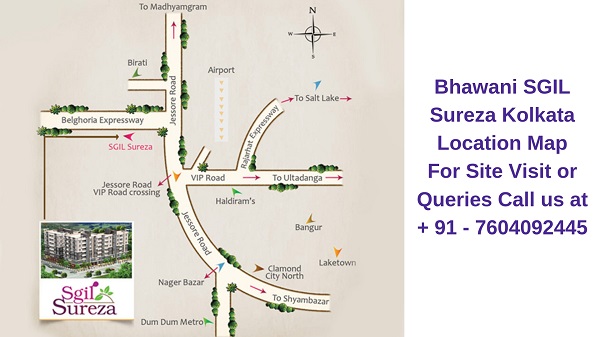 We will help you with legal checks for your Apartments. we will also help you with home loans and free site visit to these apartments.
SGIL Sureza is providing world-class amenities like Car Parking, AC Banquet Hall, Landscape Garden, Gated Community, Party Lawn and many more. Power backup and 24×7 security framework is another advantage which comes with this project.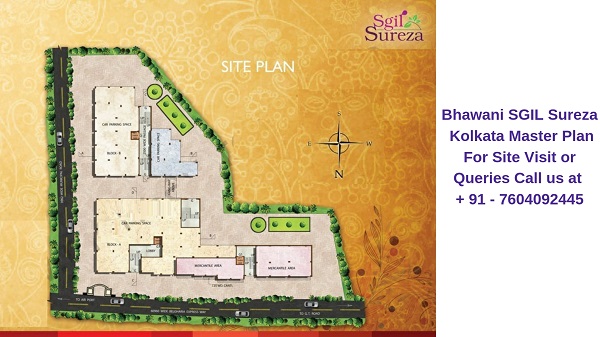 Consider this project if you are looking apartments near Airport, Kolkata. Have a free site visit with us of SGIL Sureza Project. We will help you with the free site visits and home loans.
To know more about SGIL Sureza Project and Apartments for sale in Kolkata make call at +91 – 7604092445
You can also watch the actual videos of other residential projects of Kolkata Click Here
We also have some other options of residential projects for you in Kolkata Click Here
To Know About Top 8 Under Construction Residential Projects in Newtown, Kolkata Click Here