REAL ESTATE CYCLE IN FOUR PHASES
Firstly we will describe how the market trend operates-
FOUR PHASES ARE:-
PHASE 1– RECOVERY
In this the Market is recovering from last downturn. Market  is not in a position of free fall , it begun to look upward. This is the best time to buy a real estate. This  phase of the real estate cycle is represented by high  unemployment, a high number of home foreclosures, and a lot of fear in the general population.
PHASE 2– EXPANSION
In this phase, business are  again adding employees, to their ranks .Confidence is once again growing in real  estate. Home prices are begun to rise lead to decreased supply, but climbing demand, as  individuals decide that buying real estate will be more advantageous than renting or living with family. Businesses also expand, thus creating a shortage of available commercial buildings. As a result of expansion, real estate developers begin to build new homes and new properties to this demand .In this phase speculators are entering the picture.
PHASE 3– HYPER SUPPLY

It is called boom time. This is caused by builders who are paying more for land and construction, in a belief, that rents will continue to rise and thus justify their speculation. Demand falloff and supply reaches equilibrium. In this phase new construction is built to increase the demand for real estate  at some point,  and the amount of supply will equal the demand.
PHASE 4 RECESSION
In this phase projects collapses, building projects are unable to sell, driving prices down to quickly. Combine this realestate recession with an economic recession  as  in 2007 and 2008,  you'll find millions of homeowners , unable to pay their mortgage on their home that they paid far too much for in the first place. This is an exciting time for realestate investors, but with carefully examined.
  Current Scenario of Real estate market in India
Real estate market is in boom in India. In the last fifteen years it has taken an upturn and expected to grow from the current USD 14 billion to a USD 102 billion in the next 10 years. The property market in India is traditionally been unorganised and fragmented. However, it has been seen a consolidation of positions in the market as developers are working hard to meet the market growing demand. This has encouraged large projects with sourced financing. Real estate developers like Sobha, Raheja and DLF have led to organization in the Tier I cities, but the Tier II and Tier III cities still has traits of an unorganized market. The demand of international property consultancies has introduced the greater availability of market information, both in published and private form making the sector to an organized market form.
 FORCES
Reasons of real estate market boom in country
Accelerated GDP to 8% p.a

Availability of highly skilled technicians and engineers.

Development  of major players like GE, Prudential, HSBC, Bank of  America, Standard Chartered and American Express

Rise in disposable income.

Growing middle class

Improved Infrastructure facilities
  CATEGORY
TIER- I(Mumbai, Delhi, Bangalore):-
It is preferred for many new entrants.

Highest international profiles

Significant promotion of FDI

Yield of 9.5-10%
Tier- II (Hyderabad, Chennai, Chandigarh, Kochi, Mangalore, Mysore,
Thiruvananthapuram, Goa, Bhubaneswar, Ahmedabad and Pune)

It Yield 10.5-11.5%

Competitive business environments

Availability of human resource, urban infrastructure quality

Attract IT, corporate houses
Tier- III (Cuttack and Jaipur)
 Liquidity is very low but it is still unorganised.
SEZ (special economic zone)
 There are 28 operational SEZ in the country, including conversion from (EPZ to SEZ)

IT attracts both developers and corporate houses.

It has also attracted real estate developers like DLF, Ansals.
REAL ESTATE CLASSIFICATIONS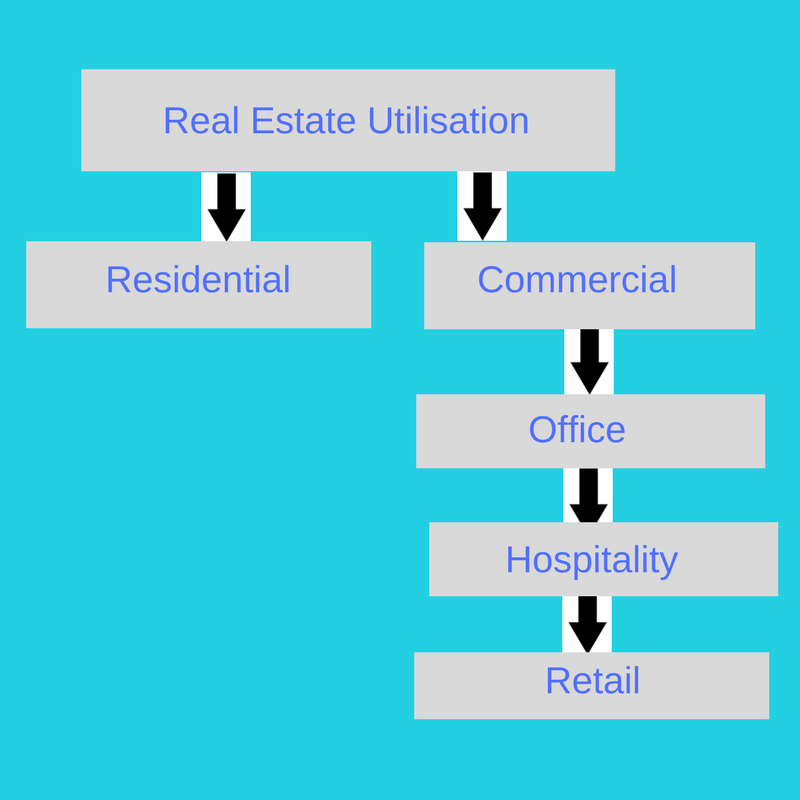 2017 FORECAST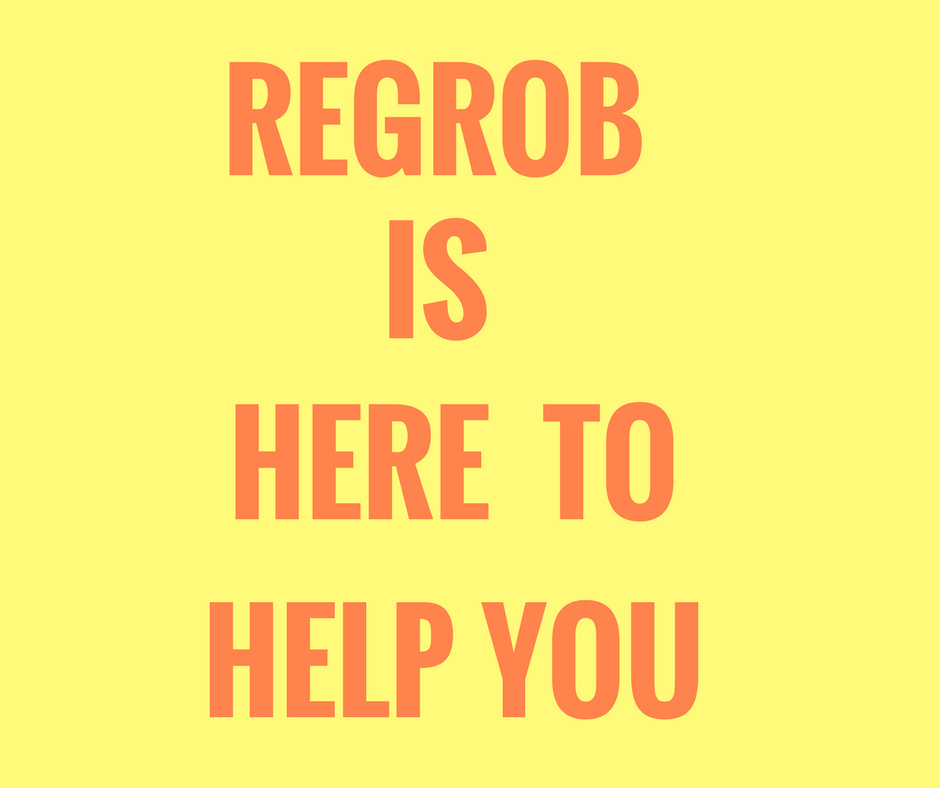 As there were many reforms like Demonetisation, IN 2017 Indian real estate sector will be more transparent, credible and attractive with only organised players on the ground. Home ownership will be a priority ambition and investment objective for all Indians. It will have positive implications for the home buyers as well as residential real estate sector.
Sales market   as real estate prices will go up. It is the best time for buyers. In 2017 there will be surplus liquidity and lower cost of funds for the banks, lending rate will come down by commercial bank which is good for the sector.  There will be an increase in demand for housing.
Year 2017 holds a brighter future for office and commercial real estate. It has been observed that demand will be on good connectivity, existing physical and social infrastructure in the area, availability of campus style office spaces rents and capital values.
In the whole 2017 will be the best time for Home buyers. 
 AFFECT OF DEMONITISATION IN REAL ESTATE
Real state is opaque market ,prices  it depend upon on how several drivers play out in the period like supply, sentiment, interest rates, rental yields, transaction volume, etc.
Expected trends  to be developed in future over time :-
Price from owner segment drop by 4%:-
Prices in the secondary market have drop by 4% .  At a city-level, the drop is up to 5% in Bangalore. Landlord seems to be largely holding the prices and there is no evidence of any fall in prices.
It is observed that sellers can defer selling until they are happy with the price their property fetches. If there is a scenario where properties has to sell in a limited time-frame, we likely to see any  fall in prices across the board , the market is holding up.
Supply of property dips by 100%
We saw 11% drop in supply of new owner properties for sale. We observed that there are some sellers with high holding power, have deferred their decisions to sell.  At a budget level, data suggests that properties which are in the  Less than 50Lacs segment are less impacted with a 7% drop in supply volume; and properties which are in greater than 1cr have seen a 17% drop in supply volume. So, we could see that segments with low cash are seeing much less drop in supply as compared to as compared to higher budget segment, where cash played a large role.
Real estate has been resilient with the fact that buyers in the past few years have been end-users and not investors who might dump their holdings. We haven't seen any major changes in the deletion of active listing. It means there are fewer fresh sellers entering as compared to pre Nov-period.
7% of buyers have shifting from "Buying to now Renting"
Basically buyers are choosing to go for a rental solution in the interim period while they defer purchases for property .The ratio of rent seekers: buyers have changed in this period. It was 1:1.1 earlier and now 1:1.6.  So, there is increase in a rental demand with a possible hardening of rental yields.
Lastly people are looking for ready to move in property.