How to leverage social media to build your real estate business:
It's a question that why social media is significant for real estate agents to grow their business ? We know that in this era one or the other person is using social media For realtors social media is the great way to flourish their business in the market. As this enables you to get instant engagement with the existing clients & the potential clients.
Looking to grow your own business through social media? Having trouble gaining followers who like, comment, and share your content?  Not really sure, how to increase your market on social media? Whatever your motivation to start and increase your brand on social media, you've come to the right place.
Do you really want  to get more business leads using Facebook, Twitter, Pinterest, Instagram, LinkedIn, YouTube, and  Google+?
Are you ready to build connections with customers via social media? In our online course for realtors 

You'll learn how to drive sales, attract new customers and master social media (the right way). 
Social media will help you to build trust and relationship with the clients. The real estate agents can use social media platforms to market their products, promote brands, and foster new business.
Social media is becoming an integral part of life.You as a entrepreneur can take the benefits of social media in many ways. It enables you to do market research, brand awareness, lead generation, relationship building and providing services to the customers.This web-based communication tool can make your business to maximum reach of people if used in an effective way.and if you are not active on social media than you may lag behind in running your business.
So,the various social platforms such as Facebook, twitter, YouTube, Instagram, whatsapp can be effectively used to expand business as through these platforms you will be able    to efficiently spend your time updating your various media accounts.
Marketing tips to grow your Real Estate Business on Instagram: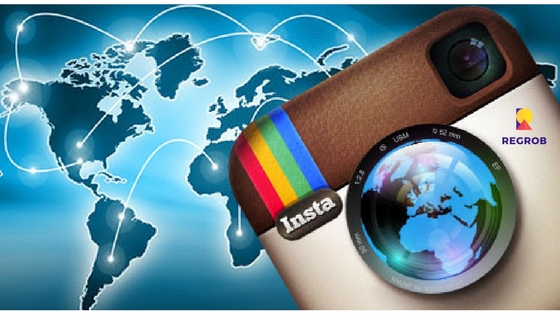 For an Real Estate entrepreneur it is very important to be up-to-date with the technology. Social media is such a platform where millions of users are engaged.
Instagram is a popular social network among the users. With more than 500 millions of users are active on Instagram. Instagram can help the entrepreneurs to reach potential customer & this can provide a great marketing.
For this there is a great need to increase your followings on a consistent basis. It will further help in improving your Instagram marketing. The more people come in your contact the more they will engage with your brand, the more audience will follow you.
This will automatically leads you potentially reach to the audience every time you post.
So, here are some tips that will help you to grow your brand:
Take advantage of free Instagram tool-   You can use Instagram account for your business. Converting your personal profile to business profile is an effective way of giving users an insights to the engagement data. this tool will roll out your business effectively through huge contacts, call to action, allowing users to email, call or text the business. This will leads you to understand more about how the users are interacting with your content. this will further helps you to make adjustments and you will be able to improve your engagement.
Cross promote Instagram post- As you have got the popularity and your followers started loving your brand,  you can also share your Instagram post on the other social media networks such as Facebook, twitter, LinkedIn etc. By doing this you can send invites to your contacts to follow your Instagram profile. As they are already following you on social media, they will show their interest in what you offers them and they will connect to your brand. It will be fruitful for you to make your followers connected to as many of your social profile. This will make possible chances to increase your reach per post.
Interact with customers to gain loyalty- User loyalty is one of the main element to grow as a brand. It can be done by interacting with user & giving them appropriate reply on their comments. That simple engagement can create a loyal customer as well as a raving promoter of your brand.
Create an interactive hashtag- Creating an interactive hashtag is a great way to create instant engagement. One thing you have to make sure that hashtags should be used in a correct way. using hashtags will leads to free advertising as every time someone posts using your hashtags they are exposing all of their followers to your company and products.
Use creativity to connect with your business- Creativity is something that always adds spark in your work. It is the thing that grabs the attention.being creative with your image is a great way to connect with your followers.your Instagram strategy should be based around branding. It arouses the interest among the audience & hence act as smart move because without the creative angle nobody will follow your account.
How to generate lead on Facebook: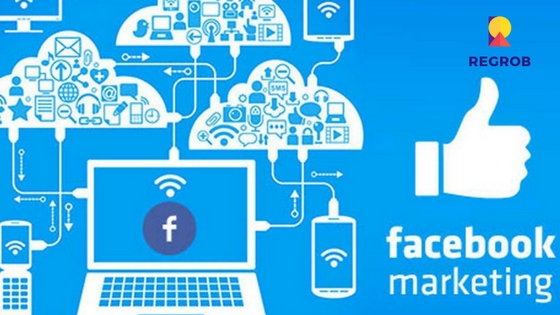 Facebook is social network that connects with people.It is a media sharing network where you can share photos, videos, and other media for business marketing.
In the present time billions of people are using Facebook. For the real estate entrepreneurs Facebook can be used for marketing their business.
Facebook is social network that connects with people.It is a media sharing network where you can share photos, videos, and other media for business marketing.
In the present time billions of people are using Facebook. For the real estate entrepreneurs Facebook can be used for marketing their business.
 Pages- Facebook pages are the simplest & easiest way to get started marketing with Facebook. They are free & relatively easy to set up (at least in their basic form) & incredibly flexible. So, there are few things that should be keep in mind while marketing:
Profile photos and cover images- Your profile should be your logo.Pick the photo that will enhance your page & draw the eye of your visitors.
"About" section- "About" section is prominently placed right below your company logo. This is your chance to tell anyone coming to your page What your business does? Make sure you put good information here, telling people what your company does, why you'r different,& other interesting details.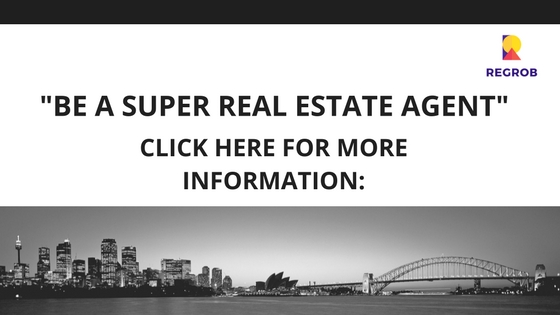 Post useful information to your wall- Here are some ideas for the kinds of things that can be used in posts:

   Links to articles related to your company or your industry.

   links to your blog posts.

   New product annoouncement

    Links to online tools your fans might find useful.

So, make sure what you're posting is useful to your fans.

Study your statistics & results– You have to make sure that how much your fans are frequent on liking your pages & for this you have to analyze that how consistently you are posting updates. always figure a reason for the trend. Post more such kind of post that leads to traffic on your page.

Next tool we have the groups-

One can create or join groups on the Facebook in order to do marketing. Groups are the effective means that enables an real estate entrepreneur to connect with the business.

This kind of marketing is very powerful because it's highly targeted. People need answers to their questions, & if you can provide solutions on a regular basis, you and your business will start to become top of mind with members of the group. people may even start to look you for answers by tagging you in comments.
Marketing tips to grow your Real estate Business on whatsapp: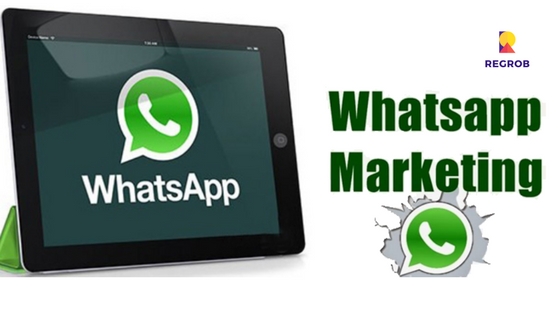 Being a free messenger app  whatsapp is the most popular instant messenger used by real estate professionals all over the world for one simple reason- as all the prospective clients ( buyers & sellers) are easily available on this.
The Real estate agents have to constantly keep in touch with their prospective leads. This messenger app is consider as the best medium to remain connected with their prospects by sharing real estate information. So, there are few points that really helps the real estate agents to expand their business which are as follows:
 Direct contact- The real estate customers can easily communicate with their customers.No one appreciates random phone calls at random time..This app is very much effective as people will reply when they are free. It gives you an opportunity to truly reach out to a lead or customer. Instead of using the cold, formal text of emails you can now immerse yourself  in an informal friendly conversation.More or more small businesses are taking to whatsapp to keep in touch with their clients.
 A creative approach- It's a creative approach as the real estate agents can do live chats with customers & engaging them with their products. They have the opportunity to answer the questions in real time. which is more effective approach then one sided marketing. This enables the customer support for smooth relationship between the both clients and the agents.
 Marketing & promotion- Whats app is not only a platform to send text message, but it also supports popular formats of images, documents & audios. The best possible way to enhance your whatsapp marketing is to connect with your best customers.  Instead of experimenting with new ones, it's better that you reach out to old and trusted customers.
Hence all in all we can say that whatsapp might prove to be a great channel for one-on-one communication for businesses in the future.
Marketing tips to grow your brand on LinkedIn: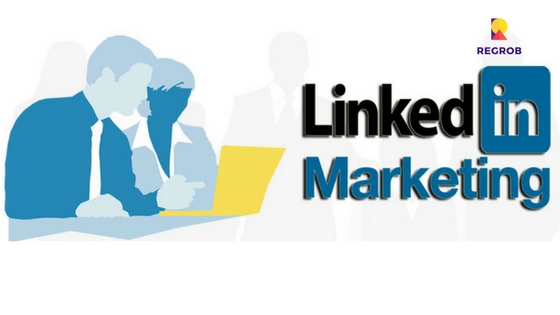 Setting up your Linkedin page for Real estate- The first thing you need to do is to create a great profile page. Setting up your LinkedIn profile is quite similar to how you would set up your real estate business page on Facebook.
For this you need to complete a few key things:
 A great profile photo

 An eye catching cover photo

 A bio that clearly lets prospects know who you are & what you're about

 Add your accolades an accomplishments
Optimizing your LinkedIn page for real estate – By optimizing your LinkedIn profile with a proper       URL it lets search engines like google, Bing & yahoo access and pull up your profile when someone searches your name.
To edit your profile URL use these steps:
Go to your LinkedIn profile & select "Edit profile"

In the right hand column, you'll see a section that says" your public profile URL". click on the pencil icon to edit the URL to your name without the series of number

click "save" and you're done.
Building your Linkedin network to generate real estate leads– The success to LinkedIn is all about connections. Start by connecting with your own networks of realtors & brokers, then connect with their connections & their connections & so on.
If you're wanting to find more qualified leads to connect with, you can use linked in "Advanced search" feature. From this "Advanced search" page you can specify keywords & the location of where you would like to search for your connections.
Knowing What & When to post– This is an important step on Linkedin to generate real estate leads. Being an important aspect, It's very much necessary to know what to post & when to post. For that you need to post the content that's relevant to your network and your connection.
Marketing tips to grow your brand on Google+: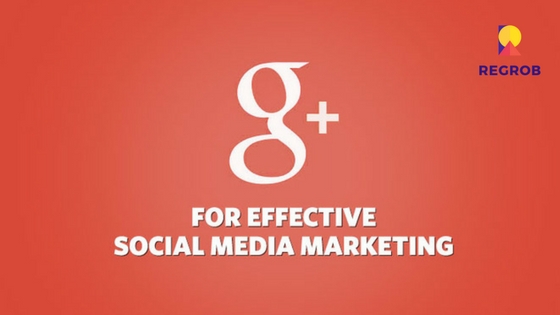 Are you wondering How to best use Google+ to enhance your marketing? Google+ is quickly becoming an essential part of any business's social media strategy. There are around 250 million users engaged on google+ and this is sure to grow very quickly as google is making a Google+ account mandatory for all gmail users.
Google+ plays a very important role in search engine optimization (SEO). It makes easy for the marketers to show up in search result. So, this is also an another reason to include google+ in your social media strategy.
So, here are some tips that can be helpful for Real estate agents to grow their business.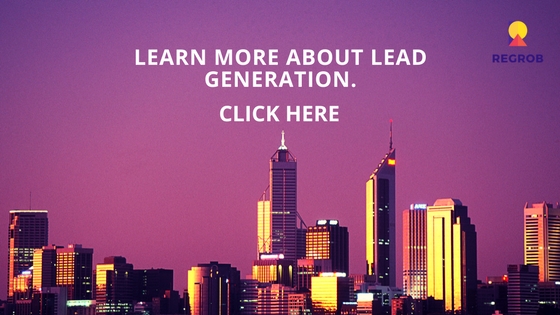 Always includes keywords & Relevant links on your about page:
 The about page is an opportunity to give a quick overview of your business. Through your about page you can also link back to specific page & services directing potential customers to the most important page on your website. Always include such information that searchers will want to know about your company.
 This social platform, allow you to use bullets in your description, & helps you to create an easy-to-read list of your products & services. so you can take the advantage. This also enables you to include links to specific pages and a contact form.
Connect with your whole audience using Google+ event:
  This enables you to send invites through events features. Google+ can also send out invites for google+ hangouts. This syncs with google calendar & show up automatically when a user confirms for an event. This could help your business to be on the top with hangout, or increases the awareness & attendance of the events you're already hosting.
 Post often & optimize for Best search results:
 Google social search results are more relevant when they take into account your social connections. It is very much important to include the key words with your post so that they will show up in your follower's search result.
Set up google authorship for SEO benefits:
   The business benefits for setting up google authorship are :
 Increase awareness of your overall google+ profile page.

Add a human element to your content & increase trustworthiness.

Help your content stand out from the crowded search results page.

Improve your chances of showing up in more personalized search results.
     Studies have shown that Google authorship will increase click- through rates.
     Hence, the real estate agents can use this platform to flourish in the market.
Marketing tips to grow your Business on pinterest: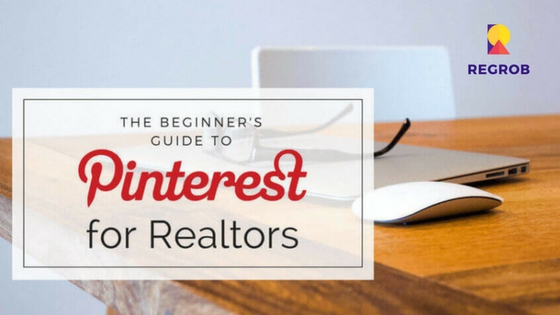 Do you want to take your pinterest marketing to another level?
Implementing your profile, boards & pins to appeal to your target audience will help you to grow your followers & this will further increase your engagement.
So, here are some key points to be focus on for enhancing your pinterest marketing
Modify your page– It's very important for you to optimize your page & for that certain things to done.
      a) Profile– If it's your personal brand, use your name or company's name for your business
Update profile picture- It's always good to put your company's logo or an image with your company's name. As this will make easy for people to recognize your brand page. So, upload a relevant profile image.

Match your username with your business name.

Write a convincing bio in 160 characters , in which you describe your business & let people know about the       types of images & content you share on your pinterest page.
    In order to attract local followers, add your town or city & other location details.
Boards–  Make sure that your boards have atleast 10 boards. Place your most important or popular boards in top row. That way they're displayed above the fold, & people will see them immediately when they visit to your page  Modify your boards by adding good board names, descriptions & cover images. Use similar cover images for all  of your boards but choose a unique image for your most popular boards.
Design content to support goals– Always think about your before you pin. Either choose o primary goal such as ( driving traffic) or Secondary goal such as Gaining more followers. Once you choose your goals, you can determine what to pin by reviewing your pinterest analytics. In your analytics page you have the three sections- Your pinterest profile, your audience & activity from your website.
In your pinterest profile section find out how your pins are performing. you can categorize your pin depending on the impressions, clicks, repins,& likes they have received. As per your goal choose the category you want to view. If you want to drive more traffic, take a look at clicks.
Moving towards the next section ie. your Audience section, visit to that section to look at your followers interest, & demographics. Next click the interest tab to find out about their interest.

Next we have the Activity from your website section. In this check out the images pinned from your website are performing.Look for best performing pins to see why they are driving high traffic & engagement. So, these information from all these sections will help you to determine what content to pin to achieve your goal.

 Be strategic with your pinning schedule- Keep in mind to post your most popular boards as well as to your less popular boards & for that create a plan to make sure that you pin to your boards. you can pin more often to the most popular ones & less often to your least popular ones. In your pinterest plan always include your pinning frequency& your pinning time.
 Design skinny images– Your images on pinterest can contain quotes, blog post titles, your product or anything else your audience respond to. So,in order to increase the chances that your image get repinned make them tall  with the aspect ratio 2:3 & 4:5. Don't make them too tall, as this ratio will gives you 60% more repins. To create  your own images try free tools like picmonkey & canva.
 Write Detailed Description– Always accompany your pins with good descriptions,& end with a call to Action. Good call to action can increase your engagement by 80%. If you want more engagement  for eg: Ask for repins & likes. Ask people to visit your website & follow it with a link as it will create more traffic. One thing you have to make sure use the full URL, as shortened URL are considered spam. always write detailed description, letting people know about the page or blog post the pin will lead to.
We are running online course on udemy for Realtors to expand their Real estate business in market. In our course we have covered all the social media platforms strategies to flourish in the Real estate industry. But before jumping into the market you have to ask the question- How to become a real estate agent? Here we will help you in becoming a real estate agent & become successful in the same. 
You can take the advantage of this course even if you are not planning to become a licensed real estate agent. This course will give you the fundamental information about the real estate industry & how to become a real estate agent. We here, walk you through the program and help you to become a successful real estate agent.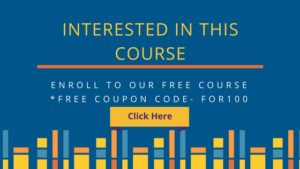 Effective Use of Quora For Lead Generation: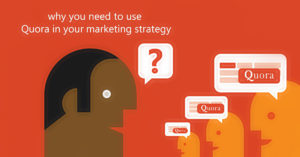 ​Quora Platform For Marketing In Real Estate Business
Quora is a Social media platform which is already established and growing at a very fast pace. In simple words we can say that it's a user generated question & answer platform & an online knowledge market.
If we talk about the statistics of quora the estimated number of quora's unique visitors grew 62% between February 2015 to February 2016 and yet growing with the number of 100 millions users presently. This makes quora a high traffic potential resource to any marketer.
How can Quora be used for Marketing?
Firstly you have to create a account on quora by doing this the following thing:
Go to https://www.quora.com/signup and set up an account by connecting with Facebook, Twitter or Google+. You can also create an account separate from any social channels using just your email and password.
After signing up on quora you have to create a profile in which you have to add the information about your company you represent, it's experience and expertise. It's good to add your website & social media links as this will help in the creation of traffic to your pages from quora.
1. Content creation-  Basically quora is platform where you get inspired and create better content for your company blog. Here you can search for trending topics in your field like Real Estate. You can do evaluation by finding out what people are asking and check out the best answer they get. So, before writing an article read everything then consider on what people wants to know and what are their expectations, this will makes your content covers exactly the people are looking for.
After getting a great topic idea you need to decide how to approach it. Quora will also help in this matter. You can search for various threads related to your topic on quora. Read them properly & create an entire user generated blog post based on quora findings.
you can ask questions related to your topic on quora and this will ultimately lead to get the best answers within the roundup article. Quora users will help formulate your topic by providing you with true stories, personal examples and valuable insights.
You can also maximize the engagement rate and fir this you have to correctly categorize your question and invite some experts in the field or just active users to answer it.
You can also recognize an engaged user by looking at the number of answers he gave to your question plus how many upvotes he or she gets plus there following.
2. Eye catchy headlines with quora- We know that there are various methods that can help you to craft a good catchy headline. you can take suggestions from google search results, and many other tools which will help you to draft title for your content marketing.
But user generated content will give a slightly different perspective towards drafting your content's headline. Because this is what reflects how the people perceive your topic, the way of accepting and understanding the content, and the way they talk about it.
This will laid you to understand the tone of quora users which will automatically lead your writing feel more authentic and close to your reader.
3 Goodwill Management- There are already many questions asked on quora related to your topic. In this case you can use the search options to find the users issues & comment passionately. We have another good reasons of using quora as this lead to discussions about your products and answer users questions. Make sure all of your answers are complete and worth reading, but be precise and keep close to the point.
So, to improve your reputation be an active quora participants and keep posting thoughtful questions regularly.
This will increase the sense for credibility and authenticity if company's employee and ideally the CEO answers the quora questions.