Introduction:
Every individual who is seeking a property wants the best deal. Not just in terms of the value, but based on what it offers, condition of the property and the promise it holds- these are just some of the many factors that affect the value of a property. In this article, we look at the different factors that affect house prices that will help both a buyer and a seller. If you are selling your property, make sure to tick off all these on the list to ensure a good rate, and if you are looking to buy a flat or home, you must make sure that your new home has all these and more to land a good deal.
The External Condition of Your Home
As they say, the first impression is the last impression. Hence, the outward appearance of a property says a lot about it. Right from its age to the kind of use it's been subjected to and the efforts put into maintaining it are all reflected in the exterior appearance of a property. Naturally, well-maintained property is more favorable in comparison to a badly maintained one. Badly kept buildings also tend to age quicker and tend to come with a lot of challenges thus making them a more expensive and tedious affair.
Growth Tangent of the Property Value
This is one of the most factors affecting the value of the residential property. A home is not just a shelter, it's an investment and any smart buyer will want a home that is not just value for money but a home that promises greater returns in coming times. One must always seek a location that shows a steady growth rate in terms of amenities and land value.
Facilities
Another significant factor that affects house prices are the facilities it offers. We all want to live in a home that is conveniently located to access a range of facilities like good schools, supermarkets, public transportation, etc to make our daily lives simpler. Thus, the facilities a property offers impacts it's valued tremendously. A property that is conveniently located can fetch you a good price and is more in demand making it a sought after piece of land for enthusiastic buyers.
Neighborhood
The neighborhood that a property is located in is also an important factor to be considered. Are there too many empty, dilapidated homes? Or is it located in a shabby neighborhood in the City? These are some of the questions that may determine the value of the property. One can notice that homes in clean, well-maintained neighborhoods that are neither too posh nor too run down are most preferred by buyers. These neighborhoods are often safe, offer a lot of facilities, provide a good social environment and come at a fairly good price making them a good investment for the present and the future.
Architecture
Would a home that is badly designed find more buyers? Most certainly not. Dead spaces, dark and unventilated spaces can be a real deal breaker making design and architecture of a property one of the important factors affecting the value of the residential property. A home should have spaces that are well designed, airy and we'll ventilate to make it more appealing to buyers. Likewise, factors like Vastu, the orientation of the site, etc are also given a lot of preference amongst Indian buyers, thus making architecture a significant factor to consider while comparing properties.
The Internal Condition of the Property
Imagine having to visit a property with dirty and under keep toilets, let alone living in one. It's definitely not a pretty image, thus making this an important factor to be considered while looking at a property. Prolonged periods of unhygienic and badly maintained indoors can just be more unappealing as an unpleasant exterior appearance. A home that comes with a well-maintained kitchen, clean toilets, and other clean spaces can be a very viable option for home buyers.
Homes that have also witnessed too much renovation and come with a lot of unplanned and haphazard spaces are not too well perceived either. So make sure to check the hygiene and conditions of the interior of a home before finalizing it. One might think a good scrubbing can clean up space, but the reality can be different and some stubborn stains never go away, leaving you with no option but to redo the space, which might cost a lot.
Tick these factors off your list while you go property hunting to ensure to find the perfect home for you and your loved ones.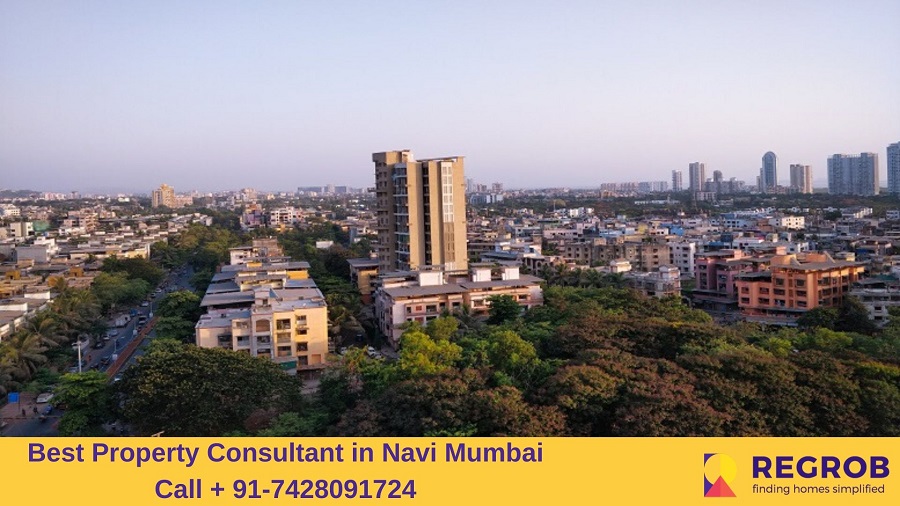 Properties in Dombivli if you are considering to buy are:
1. Lodha Lakeshore Greens Property :
Designed for you to 'walk-to-everything', Lakeshore Greens offers an array of world-class amenities, including the Lakeside Park, an Olympic Sports Complex, a business district, a grand clubhouse and a Retail high-street. Here, you will always have the best of life – every day. All at a 5-minute drive from Kalyan-Shil Road. 1,2 and 3 BHK options are available in Lakeshore Greens where the cost of the property starts from 43.96 lakhs.
2. Lodha Palava City (Smart Buy):
This project has various features such as affordability, connectivity, livability and accessibility. As the project is recently launched it is expected to be completed by 2022. The prices start from 37 lakhs with various options of 1, 2, 3 BHK's. This is a once in a decade opportunity for buying this property at this rate along with various features.
3. Runwal Gardens Property:
The project is developed on 115 acres of land. It is a subsidiary of the Runwal group. 1, 2 and 3 BHK flats are available. The project is on the Manpada road and the property starts from 32.20 lakhs.
4. Runwal My City (Blossom City):
Runwal Developers presents the biggest opportunity of Dombivali. 40% of open spaces for beautiful and fresh air. In close proximity to the Central Greens. Largest Podium of Dombivli located in the Heart of City. With 1, 2, and 3 BHK Homes, this towering city offers you a fitness centre, a multi-purpose court, a reading corner and much more. Upcoming Educational Institute in close vicinity.
5. Regency Anantam Property :
This property is located in Vicco Naka, Dombivli east. The builder provides a lot of amenities along with a proper utilization of the space. 1 and 2 BHK flats are available for sale. Cost of the flat starts from 42 lakhs.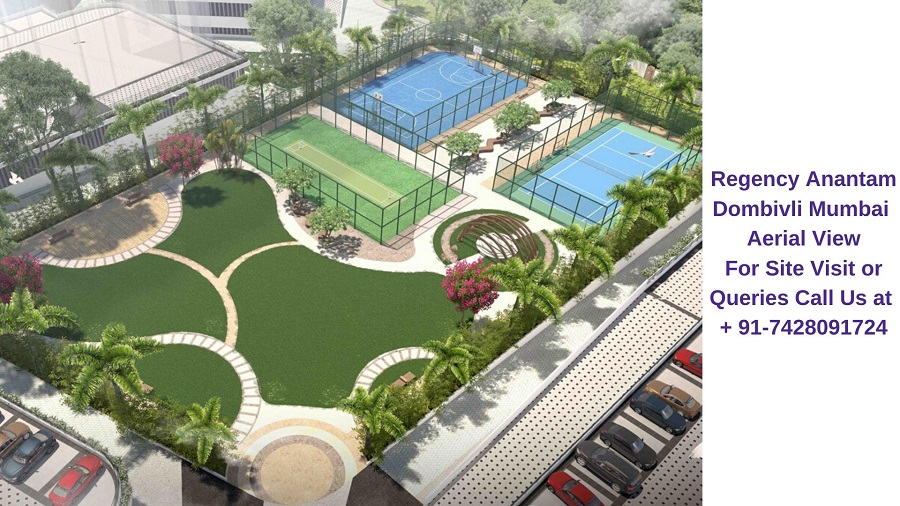 6. Lodha Palava Prime Square:
In Prime square 1, 2 and 3 BHK's are available starting from 41.94 lakhs. There is a 5-acre lakeside park with natural lake on one side and a prominent mall on the other side. As it situated right across a mall it will definitely attract lot of families. All flats will have garden or tree lined view of the street.
7. Lodha Aquaville Series:
Lodha Aquaville offers 1, 2 and 3 BHK's starting from 39.96 lakhs. There is 1.3 kms riverside promenade with an amphitheater for cultural performances.
8. Codename Riverside:
Riverside welcomes you with the quiet rustle of trees, and greens as far as the eye can see. Crisp, clean air, the sun rising from the depths of a forest and the soothing chirping of birds. That's life here at Riverside. It's fresh living where pure oxygen will never go out of style.
9. Centre Park Property:
To complement the greens outside we offer you the finest luxury a home can bring. From the simplest refinements to intelligent design, you have an exceptional choice of 1 & 2 bed apartments.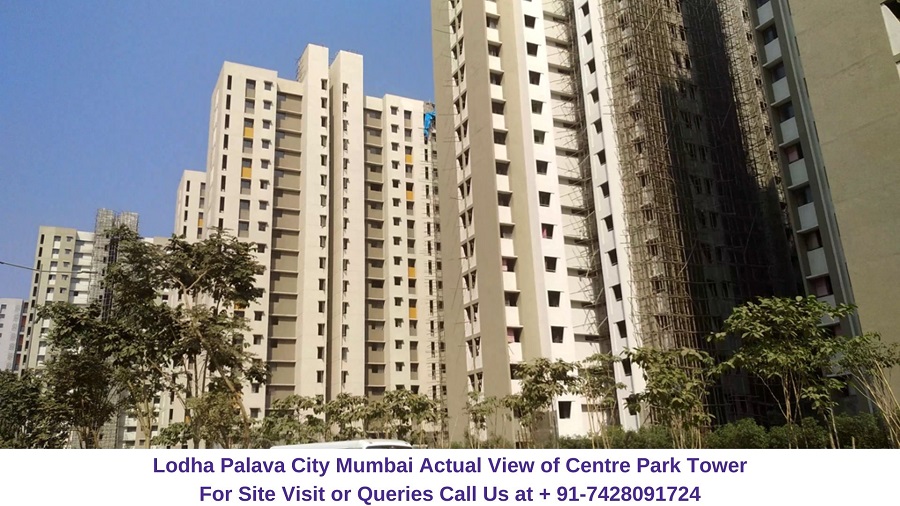 10. Lodha Trinity:
Palava proudly presents Lodha Trinity, the finest luxury homes in palava. Supersize, air-conditioned with the finest finishes. Including imported marble flooring, floor to ceiling windows, international bath fitments and 4-fixture toilets with bathtubs. These exclusive 3 bhk homes are located right in the heart of palava-overlooking the beautiful lakeside park on one side and its own private greens and pool on the other. These 3 exclusive towers have their own gym, party hall, swimming pool and kids play zone. And residents will have access to all the international standard facilities which have made palava a smart city with highest livability quotient- India's no.1 school-the Shri Ram Universal School, Olympic standard sports complex, 6-acre Lakeside Park and a 2.5 km retail high-street. Truly the finest homes for the finest families.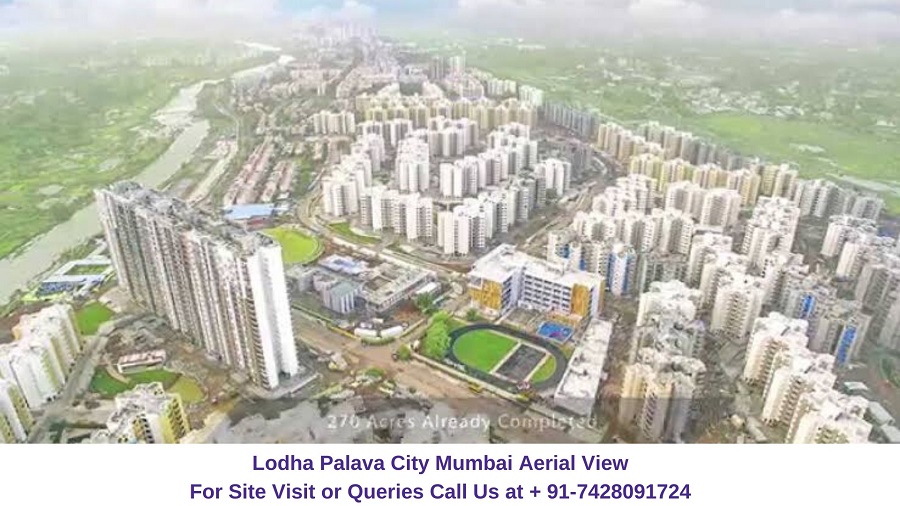 For Site Visit & Queries Call- +91-7428091724
You can watch the actual videos of other residential projects of Navi Mumbai Property Click here
You can also check some other residential properties in Navi Mumbai Click here