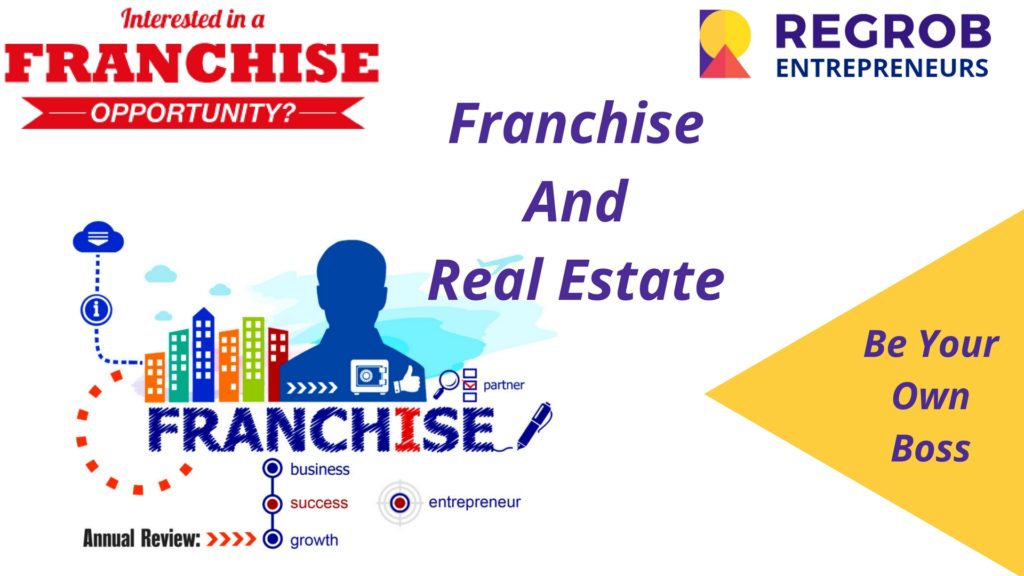 The act of providing the brand name and business processes by the reputated franchisee to the franchisor, is a very common practice throughout the globe.  The franchising tradition is old for western countries like USA, Australia, Canada, England, Spain, Germany and so-on. The concept is new and emerging for Countries like India, China , Russia and Brazil.  All four countries have huge manpower resource and capital to flourish the franchisee business.
The glimpse of the brand outlets that were once the part of western Economy, has now flooded the Indian market as well. Often by seeing the same business processes and speedy process of various services available, sense of pride fills the heart of Indian citizens. We think that India is progressing, when franchise mechanics comes to our mind. But we ignore the fact that along with India we can progress as well as some low-investment franchise is available in the Indian market as well. Many eligible business persons did not have awareness about the low-investment franchise available and the huge profit interlinked with them.
When the superpower like USA completely saturate the opportunities available in home market, they expand to international market. It also provides trillions of opportunities for the entrepreneurs in developing countries. From the basic  health and insurance, to the luxurious lifestyle (clothing, shoes, accessories) sectors and F & B (Food and Beverages), the franchisee market has seen unbelievable tremendous growth. This franchisee is changing the trend all-over the world, not only for consumers but for entrepreneurs too. While the consumers have spending power and are not ready to compromise on the quality of products. Entrepreneurs have also change their preference from risky investments to tried and tested franchisee business-model. Franchise business model has change from a debatable format to an acceptable approach. Especially for a nation like India where the economy is recognized by the distribution of capital. India is the second fastest growing industry in franchisee world and expected to reach $35 ….. at the end of 2020 (Analytical report).
While there is huge market for franchisee options available – Clothing, accessories, food and beverage, retail, education, health, customer support. Most of these options comes with the huge cost. These are expensive business to start with. One of the viable and most sort-out option in the franchisee world is real estate. This low investment business, is one of the most promising business that can be run at a very low operational cost. Once invested, the business can be run single-handedly with  a phone in your pocket or laptop in your lap. Revenues are impressive and out of box.  One cannot deny the fact that 90 percent of the rich people became millionaire through real-estate business.
With RERA (Real Estate Regulation and Development Act), consumers are likely to develop confidence in the entire real estate system in the coming years. As per United Nation report conference for trade and development, India stands at number four for FDI (foreign Direct Investment). If we focus on figures, Indian real estate attracted global capital flow of 5.7 $ billion in 2016. And it is expected to experience boom in the coming years. All in all, real estate will expand in a high speed given the supply state of investment.
And if we move towards the demand side in real estate, the graph is increasing with the each single graduate. People top-most priority consists of "BREAD", "CLOTH" and "HOUSE". When a person complete his/her education and decides to settle down in their lives, they need a home. When a person migrates from rural to urban area, and when a person moves from one city to other for employment, they need a home. According to Indian Housing Industry, the urban shortage in 2012 was 18.8 million. It is expected to increase at the compound annual growth rate of 6.6 percent for the next ten years till 2022. And will reach around 34.1 million units. The first step they do is to search online for their la-la land and imprints the footprints on their mind. And the franchisee real estate business, helps one to convert these searchers into prospective clients within seconds. A Franchise will provide the technical know-how to attract the clients. With the given technology of CRM (customer relationship Management software) and IVM ( interactive voice call routing) , we are always a step ahead in real estate business. After some site visits and closing the deal, you can expect a healthy amount of brokerage fee.
The franchise helps a person to rent or sale a house in the area, city and the state-depending on the type of investment he/ she is willing to make. A person can even start with the scratch -small area and can expand to entire city and the state. With each profit, the person can grow really fast and get huge success in a short time span. While helping people build their dreamland, one can build the huge real estate business empire.
Franchise option seems to be an expensive option, but it is not the costly option always. The option not confined and meant for big-budget business houses or reputed business people, the lavish  opportunity can be cash in  by the new entrepreneurs too.  It is not necessary that one can become millionaire by taking the expensive franchise, one can buy  low-cost franchise and can earn millions.
When a person gets knocked out by the dull office routine. They look forward for their own start-up and franchise is the most sort-out thing that can be look upto. In India, it is not easy for a person to leave his/her job and become master of their own will, where every second person can discourage you and so on. The franchise-business model is a blessing and can motivate new entrepreneurs at each step. Franchise provides all the support such as customer aquisition, technical support, etc. With the tech-savvy support and ready-made market, the franchise name also provides easy loans to start with. As the bank has confidence on the franchise and can contribute significantly by providing financial assistance.
If someone is planning to start a business, the foremost thing that comes to his/her mind is the type of industry. Once he/she research the market, he puts all the cost and efforts from his pockets. And god-forbid if the business fails, he/she struggles throughout life to pay the debt. But wait, why the person should put all his hard work and each penny in risky investment? If the reliable and the trusted franchise business-model, is available at your one click. Think for a while- you want to gamble your life or wants to play safe.
In a women-empowered world, franchise model has seen impressive growth path. It has seen that young or experienced women who has zeal for business, proves to be as role model in the franchise-business concept. So, why should men have all the business rights? When women too can acquire the world and lead the way. It has seen that women more frequently take franchise as compare to men. Some of the franchise are-women's health, fitness, salons, real estate, appraisal and so-on. Women is balancing the work-life balance and serving as CEO's and presidents of franchise brands.