Project Overview:
Godrej Seven is an excellent project that the Godrej properties have launched in Kolkata. The project is situated in Joka which is one of the most rapidly developing areas of south Kolkata in recent days. With Joka metro just around the corner, Joka is expected to expand even more as it would now be connected to the central Kolkata.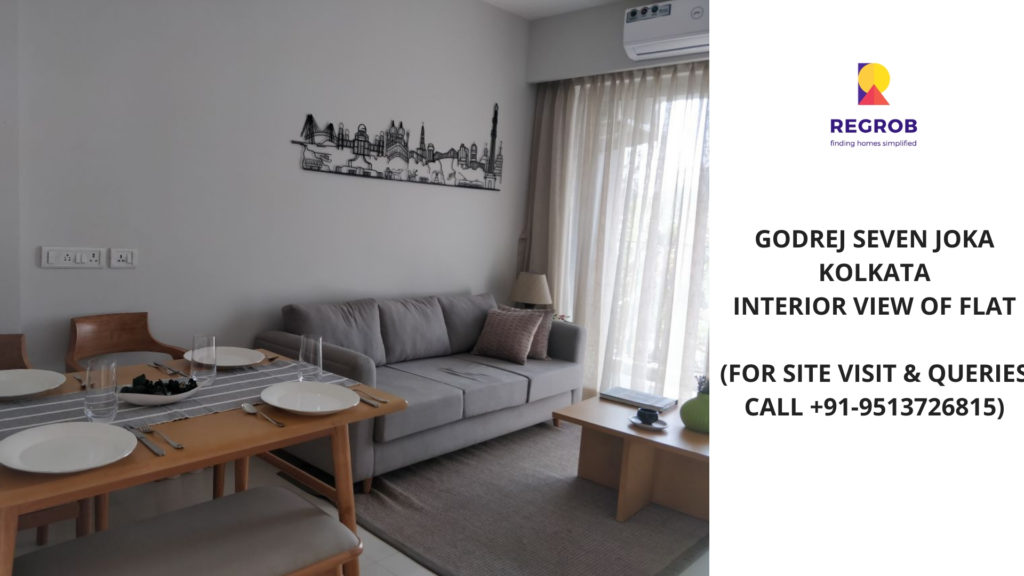 Godrej Seven is a project by Godrej Properties Ltd. a reliable brand name in the Indian real estate sector. The project is one of such a masterpiece of the urban scenery with luxurious and pleasant features, to offer world-class facilities. The recently launched project expands over 22 acres of landscapes and the first phase of the project is spread over 10 acres. And it offers you a variety of options such as 2 BHK, 2.5 BHK & 3 BHK. Whatever your budget and demand are, Just come and book with us! Call- +91 9513726815
Godrej Seven is designed keeping in mind the needs of the common people and flats are fitted with the best quality products. The peaceful location and the trust of Godrej Properties give this project an edge and are one of the main reasons to invest.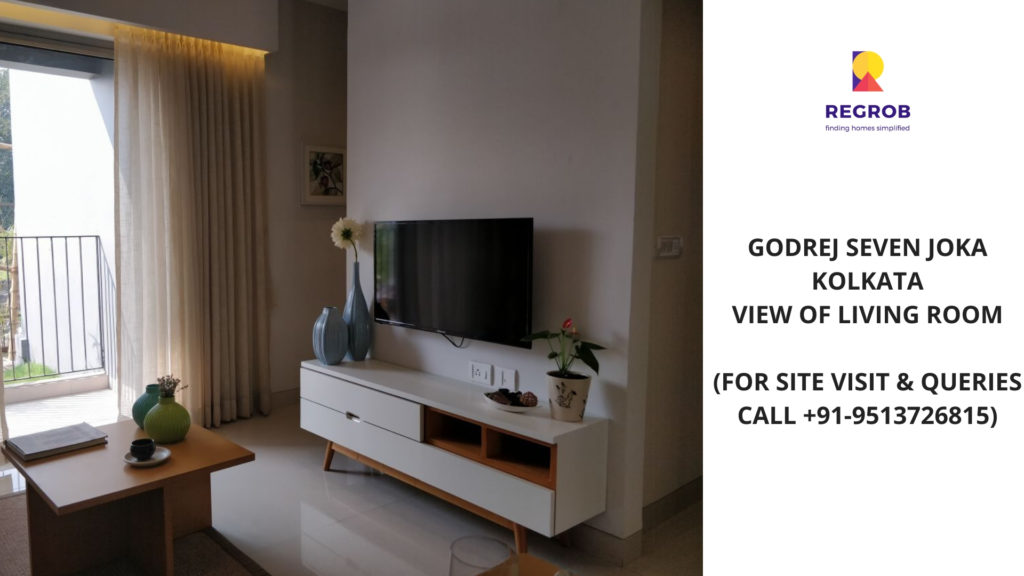 This is a HIRA registered project with 900 units. The price range starts from INR 35 Lakhs to INR 61 Lakhs. The possessions will be offered by March 2021. If you wish to invest in an affordable home, this is the place to be. The architectural design of the housing facilities is so well crafted that it carries an aesthetic look in its appeal.
Watch this Video :
Godrej Seven USPs:
1. It has world-class facilities blended with a wide area of green beauty thus making it a perfect place to live. A perfect blend of urban landscape and greenery offers a soothing view to the eyes. The project has been made Vastu compliant too as per Indian needs!
 
 2. It has facilities of Yoga deck, jogging track and Gymnasium to promote a healthy and active sense of lifestyle within its fellow residents. The pollution-free green landscape of the project is one of the major highlights making it stand out different from the other sites.
 
 3. For amusement activities, there is provision for Barbeque and Amphitheatre at Godrej seven project, Relaxation has been kept as one of the important criteria for customer satisfaction quality. So rush to our office and Book your home.
 
 4. For kids, the project offers a variety of activities such as swimming pools, table tennis, indoor games, basketball, clubhouse facility, hence giving little young ones a good range of fun to pick from. Options of Snookers, billiards are also available for investors.
 
 5. Buyers also get the feasibility of parking their cars inside the society premises due to the option of society's own parking lot.
 
 6. For leisure time, Spa/Sauna facilities are kept at the resident's disposal. The Amphitheatre area is also given to provide entertainment value to the project. Such remarkable features distinguish this project. There is also provision for dance, painting and music rooms within the society premises.
 
 7. There is also a Cafe/ Coffee bar refreshing the taste buds of residents. It also has visitors waiting area for their warm hospitality.
 
 8. A power backup of 24×7 is also available which makes it a good source of electricity supply throughout the society.
 
 9. Provision of 24×7 Medicare facilities is an added bonus to this project that will not only improve the quality of life but also help in ensuring healthy habits.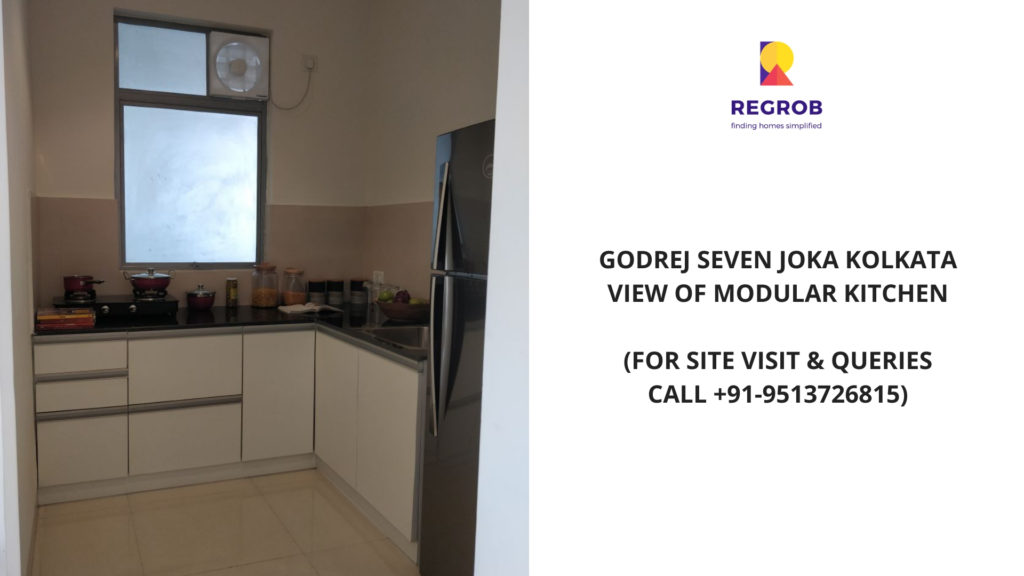 Project Specifications–
1. RCC structure using a systematic framework with concrete walls in the main building gives the required strength to the mainframe of the project.
 
 2. For a smooth and classic look, the Flooring of the apartments has been done with European tiles.
 
 3. The kitchen has been designed with European tiles too which is a rare combination. Multiple design combinations have been used to craft the kitchen area. The design pattern of the kitchen is also kept on the lines of the Modular kitchen. There is the provision of piped gas thus eliminating the need for constant recharge of gas cylinders.
 
 4. The security setup is well connected to the IP framework to provide a dedicated band of safety. 24×7 security ensures that Investors can live worry-free in society.
 
 5. For plumbing and sanitary fittings, Kohler (or equivalent) water-efficient CP sanitary fittings are used. Such high-quality standards work is done from the base level to a higher level.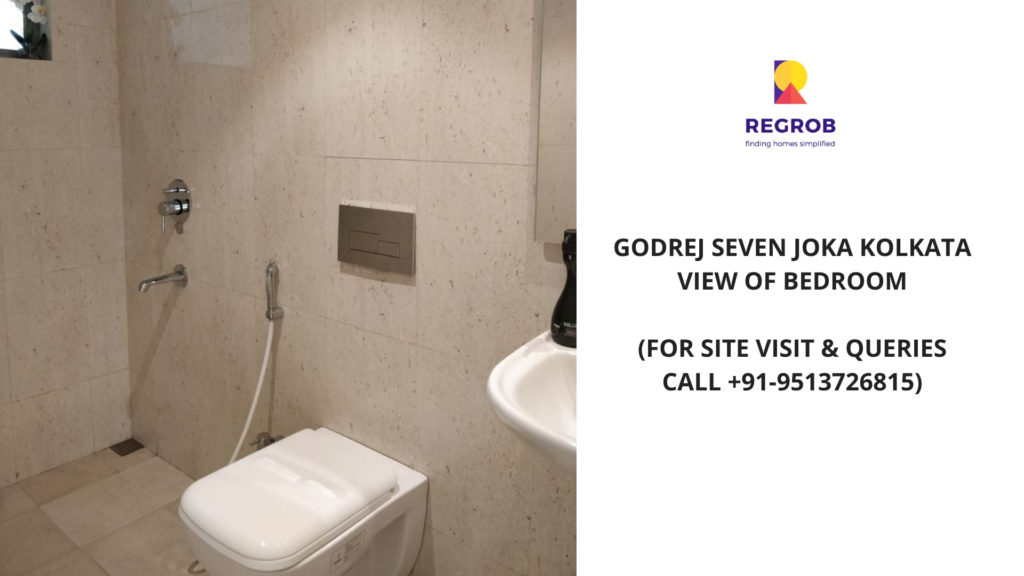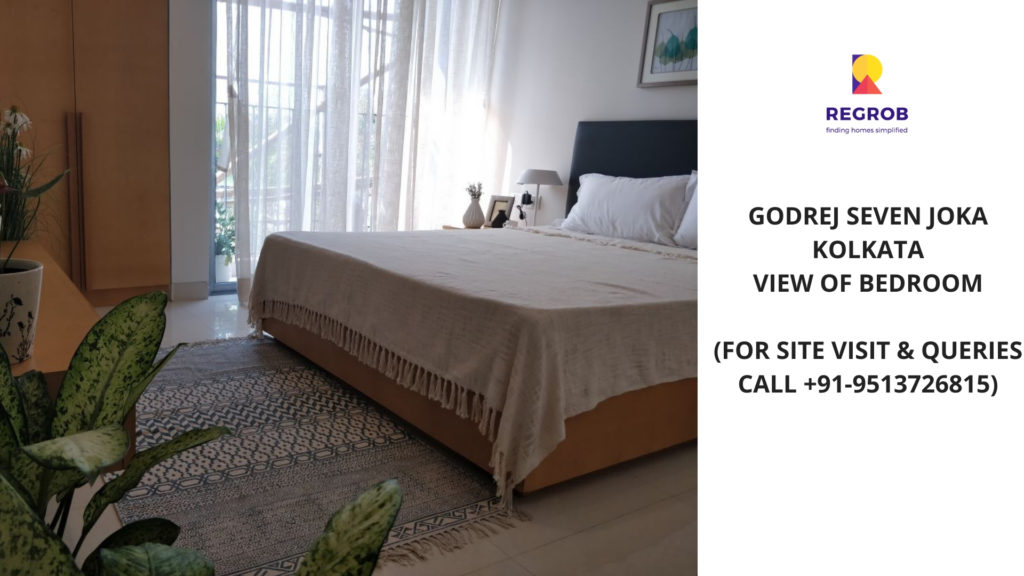 Location benefits-

Godrej Seven location is just 0.428 kilometres away from Diamond Harbour Road which is like the hub of the region. Thee good connectivity to roads is also a plus point for this project.

 The project site is also close to numerous business hubs in the proximity, including Behala Industrial Estate, Lake Gardens, Chak Garia, etc. This not only increases the value of apartment price but also is a great investment for future needs.

 Joka region is also well-connected to areas such as Esplanade, Howrah, Sealdah and other parts of Kolkata. The Joka-BBG Bagh Metro network's completion will further increase the connectivity to nearby areas.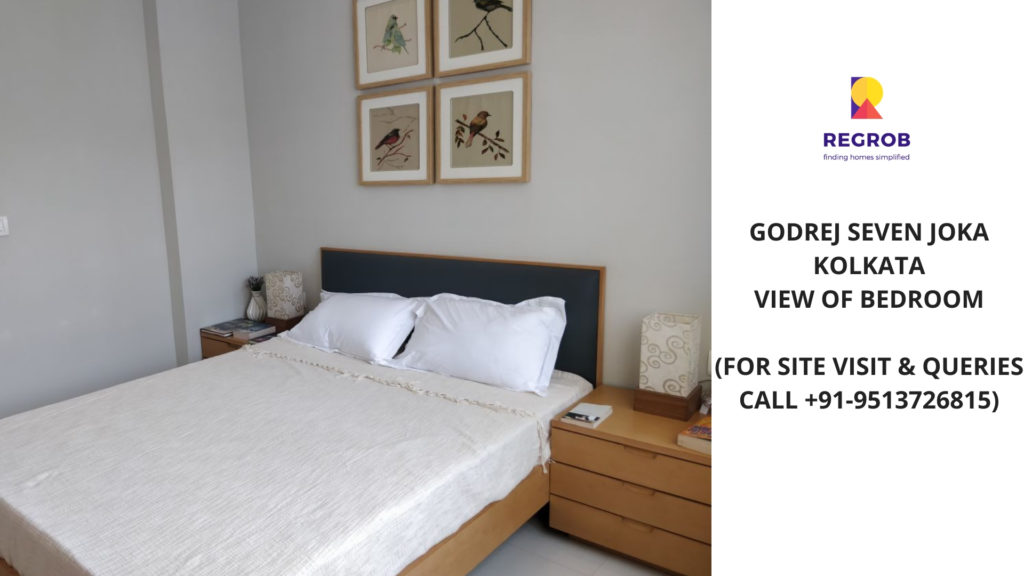 Nearby civic Amenities-
 

 The site enjoys easy accessibility to many famous healthcare centers and hospitals such as The Calcutta Medical Research Institute, Behala Balananda Brahmachari Hospital, BP Poddar Hospital, Kothari Medical Centre, etc.
 
 For education purposes, a range of schools is in the neighborhood such as Bratachari Vidyasram, Behala High School, Akshar School, Lakshmipat Singhania Academy, St. Paul's Boarding and Day School. It is also close to the number of shopping malls like Lake Mall, South City Mall, Dakshinapan Shopping Centre, etc.
 
 It is a remarkable property in the Kolkata area with such attractive features and reasonable prices. It's a sweet deal to invest your money on. We bet you won't be disappointed after experiencing the vibe of this project. To ease payment opportunities, various Banks such as Punjab National Bank and others are offering handsome loan offers on this project since the value of the project has increased in past years. The region is, therefore, becoming a hottest and trendy destination for investors and business class.
Master Plan of Godrej Seven: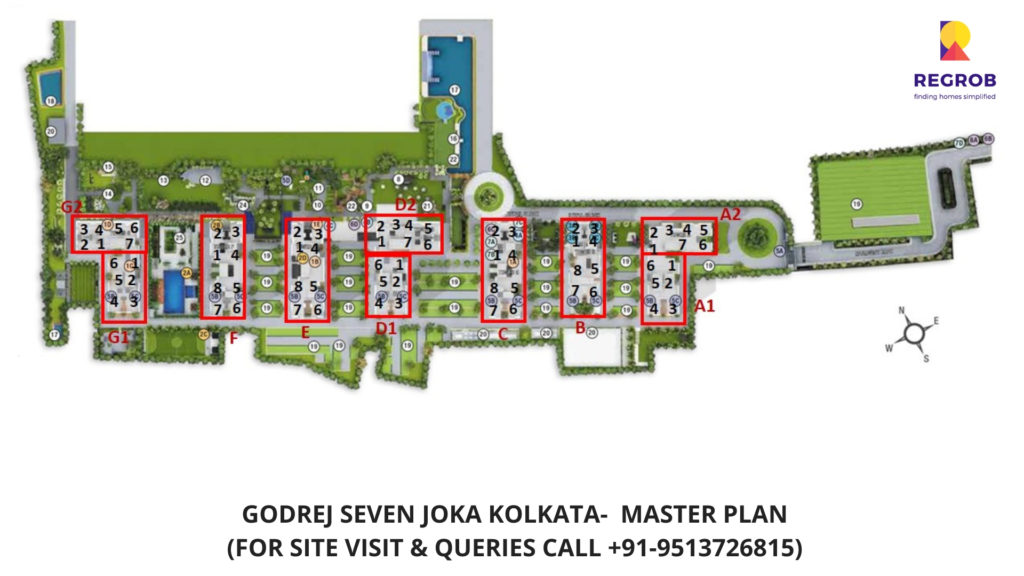 Therefore, Contact us at- +91 9513726815 and we will help you sort out your queries and help you find out the house of your dreams.
You can also go for other properties in Kolkata click here
Watch the actual videos of other residential projects in Kolkata click here