The Beginner's Guide to choose the best Franchise option: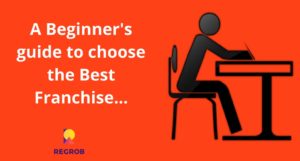 1. Importance of Franchise-
You get the backing of a tested business model and start generating revenues sooner.
Moreover the risk involved in starting your business from scratch will be more as compared to
start the entrepreneurial journey by buying a franchise.
Also, Franchises have a higher rate of success than start-up businesses.
Franchising also cut the initial time of thinking through every process, building the blocks and
then try the market.
You don't  necessarily need business experience to run a franchise. Franchisers usually provide
the training you need to operate their business model.
Taking a franchise will offer the independence of small business ownership supported by the
benefits of a big business network.
The investment involved in to buy a franchise is less than to start your own business of the same
type.The people in job and liabilities to take care like the concept of franchising.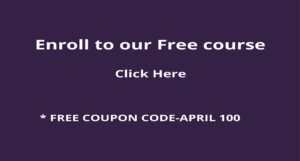 2. Analysis of Franchise:
Franchise is the sunrise Sector in India.
Indian franchise industry is currently estimated at $24bn and to touch $40 bn by 2020
30% year on year growth.
Few of the important sectors that are thriving well in this industry are:
1) Education Sector: India, with the largest youth population, is an attractive destination for the
potential business opportunities in Education Sector. This has given rise to the various education
operators and service providers such as play schools, schools, institutes, development & training
institutes, professional coaching operators etc.
2) Food & Beverages : With the increased number of people preferring to eat out and spend more on food items,
this sector has dominated the franchising industry like no other business sector. The market is
flooded with food franchise opportunities of different categories suiting to different level of
budgets.
3) Real Estate Sector: In India, real estate is the second largest employer after agriculture. And it
will grow at 30 per cent over the next decade. The Indian real estate market is expected to touch
US$ 180 billion by 2020. The housing sector alone contributes 5-6 % to the country's Gross
Domestic Product (GDP).
4) Clothing & lifestyle: Changes in economy and lifestyle all over the globe have led to an
increase in sales of clothing, shoes, jewelry and accessories which makes this a great industry to
try to get into, particularly on a franchise level.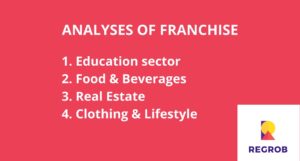 3. Different Formats of Franchise 
There are two types of verticals in franchise on which the franchise industry works:
(1) Product Distribution Franchise
(2) Business format franchise
1)  PRODUCT DISTRIBUTION FRANCHISE: It is equivalent to distributorship where company makes product
in their factory & send to you to sell it.
There are many kind of arrangements available between a franchisee and a franchisor. You have to
invest a capital to buy the stock which you can sell.
In this Product Distribution Franchise you are not running an end to end entity.
2) BUSINESS FORMAT FRANCHISE: Franchisor gives training to franchisee to run franchise.
If we go in broad spectrum than out of 10 lac franchisees in USA 80% are business format franchise.
Different business model for franchise are:
(1) Company Owned Company Operated: Company has already established brand looking for investors
to expand in other territories.
(2) Franchise Owned Company Operated: Franchisors operates & Franchisee has right in owning the
area.
(3) Franchise Owned Franchise Operated: In this model franchisee own infrastructure and expanses.
In this model franchiser gives training to franchisee to do business.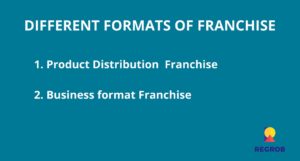 4. Companies Working on Franchise Model
Companies need lot of entrepreneurs that are leaders in their specific region and they need capital to
expand into different geographics.
So franchise is suitable model to partner with regional entrepreneurs and make a business that is
profitable for both of them.
There are various companies that are working, expanding and earning profit in lot many areas.
Franchise model helps the company in expansion of their business and brand, plus it also help the
aspiring entrepreneurs to start with most suited business model.
Developed economics are moving more and more towards franchising.
There are big companies that have liverage this franchise model and have lineage of franchise
worldwide.
In Food & Beverages Mcdonald, Subway, Pepsico, Coke have lot of franchise which helped them to grow
and their franchisees are also very helpful.
In Real Estate sector Reology, Helen Keller have opened lot of franchises.
Companies like Regrob also partner with 20 happy and profitable franchise.
In Retail sector various companies like big bazar worked with franchise ecosystem and it has been
proven method to adopt franchising concept.
So franchising is a half entrepreneurship thing, you get to taste success in much lesser time.
 5. How to choose the best franchisee
 6 steps to choose the right franchisee:
STEP 1: Clarify Yourself: there is no use of going back once you have decided to go on. So
you should be clear about your decision for entrepreneurship.
Think About- How much money you want to make.How you want to work.
My dear Friends Entrepreneur's life has many stages:
(a) Start with belief I can do
(b) Growth will happen
(c) Super successful time will come.
And believe me every stage has life in itself.
STEP 2:- Choose Industry: Choose industry of your passion and follow your dreams. If you
are passionate about food then open a food joint, if you love real estate go for real estate business
franchise. Only your passion will take you far and give you inspiration in tough times. See other
fine points of a franchisee too. Like if you go for a real estate brokerage franchisee then you
must be comfortable with –
a) Meeting lots of people (clients + builders)
b) Ready to work in real estate projects / homes etc. (lots of site visits)
c) Take calls of prospects at all times (clients will call you in night also)
d) Be patient in long gestation sales cycles (many site visits – with family – with friends etc)
THINK ABOUT WHAT YOU WOULD LIKE TO DO FOR THE REST OF YOUR LIFE.
STEP 3 — Measure the industry: Always measure the industries to see the revenue potential
in your business venture. See the hard facts, business environment and future predictions to
startup.
STEP 4 — List out all top players of the industry:
Now you should study the top players of the industry. Do good amount of research on the
company of your choice —
a) Research about the team.
b) Meet existing franchisees and take their reviews.
c) See online presence of the company.
d) See their processes, technology and past performance.
We'll suggest you to go for tech enabled solutions because brick and mortar market players are
dying.
The companies working on offline mode are dying their natural death as technology is playing
vital role in consumer's life.
STEP 5 — Asset Light Business Model: Always go for asset light business model that might
have initial investment but your running costs must be lower. Asset light business model will
also help you in building profitability over less time. As more business is being done online, one
should cut costs like manpower and real estate. Your chosen company should have a good focus
on online customer acquisition and technology.
STEP 6 — Legalities: Go through the agreements and term and conditions. Check the
agreements very carefully and lookout for changes needs to be made. You may discuss your
concerns about all the terms of contract with the company. Many companies are very open to
changes and negotiations to be done in agreements and terms.
a) See the renewal terms
b) See the training programmes
c) Meet the leadership team as well as franchisee owners.
 6. Level of Franchise
 Unit Franchise Model: In Unit Franchise model, there are two categories:
(1) Single unit franchise (2) Multi Unit Franchise
1) Single unit Franchise: A single-unit franchisee has the right to operate one franchise unit. Most
franchisees enter the world of franchising by owning one unit. The single-unit franchisee may
have a small radius of exclusive territory to operate within.
2) Multi-Unit Franchise: The franchisee acquires more than one unit of the franchise. The
franchisee may have one unit in one part of town and another unit in another part of town.
 Area Franchise Model: In area franchise model, the franchisee has the exclusive right to
operate in a defined territory of a city. The area franchisee maintains an exclusive geographic
territory.
City Franchise Model: In City Franchise model, the franchisee has the exclusive right to
operate in whole city. The city franchise holder has the share from the franchise fees of area
franchise and unit franchise.
 State Franchise Model: In State Franchise model, the franchisee has the exclusive right to
operate in whole state. The state franchisee holder enjoys more income generation as compared
to the City, Area or Unit franchisee.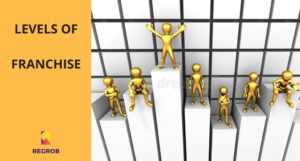 6 Regrob Proposal for Franchise
6.1 Real estate industry in India:
a) Indian real estate industry is tipped to touch $ 180 billion by 2020.
b) Real estate brokerage industry is of around $ 4 billion market size now.
c) More than 10 lac brokers work and sustain in this industry.
d) Huge latent demand for tech enabled professional real estate brokerage solutions in India.
6.2 How Regrob is working:
Regrob is working on Online to Offline platform. We complete more than 70% of work by
technology.
Customer's 1st step – Customers come to Regrob website and search for their dream home. They
see actual pictures and 100% authentic information online itself.
Customer's 2nd step –They may schedule the site visit online itself.
Customer's 3rd step – Customers may connect to our regional teams over the IVR (interactive
voice call routing).
Customer's 4th step – CRM (customer relationship management software) stores customer data
forever.
Customer's 5th step – Site visit happens.
Customer's 6th step – Closure happens.
Customer's 7th step – We congratulate customers and reward them for referrals. He receives free
services like Vastu reports too from us.
We use our offline team only for site visits.
6.3 Regrob Services:
1) IVR & CRM Support
2) Technical Team Support
3) Builder Tie up
4) Market Development
5) Lead Generation
6.4 Regrob Franchisees:
Regrob has a Pan India presence, serving all over India. It has presence in Bangalore-Hyderabad-
Noida-Vijayawada- Guntur-Bhubaneswar- Kolkata.
FOR MORE DETAILS WATCH OUR COURSE ON YOUTUBE click here
YOU CAN ALSO WATCH OUR COURSE ON UDEMY click here