The need for shelter is the basic necessity of life. While the decision is challenging, on one hand, it is extremely difficult on another hand. Without expert knowledge or expert advice, it is not feasible to buy property. It can decide the fate of your coming generation. Here, we will throw the light on Guntur Real Estate Market. While some localities are showing an upward trend in prices, few of them are going little down. But, overall the Property prices are growing in this city. And expected to further boom in the future.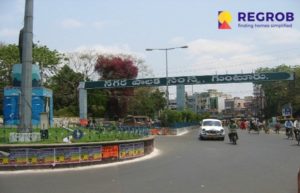 Why Should You Invest in Guntur
Any city would need Great Proximity, Good Transportation and a better economy for it to build up as a World class city.
Economy of Guntur
Guntur has developed into a commercial center with commercial export of tobacco, Red chillies and Cotton all over the World. Agriculture is also a central occupation of people living in Village.
The Guntur region is identified as a major textile hub in India. The presence of textile mills, silk, dairy, chemicals, granite, and diamond ore processing are situated in this district. An 8.5 billion rupees IT park project is ongoing in the central Guntur city, which makes it all the more investable.
Guntur has come up as a Modern, Industrialized and Developed city. Here is enough water and infrastructural facilities for growth of Business Enterprises. There is an Educational Hub to attracts thousands of Students every year for Professional education. This has give boost to Transportation, Restaurants and Hotels.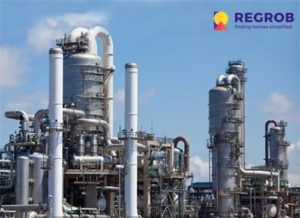 Proximity of Guntur
Guntur is close to the Administrative city of Andhra Pradesh. It forms the famous industrial corridor of Visakhapatnam-Guntur. Closeness to Amaravathi city and Vijayawada is the biggest reason to invest here. People are more interested in buying the properties in suburbs. Basically, it offers the many options at reasonable price. Secondly, you are close to the city, but not to the hustle bustle of the city. Because of this, Guntur population and radius area has increased in short time span. Prices are still affordable as the average property rate is around 40 Lacs. The rates are reasonable compared to the city. It is better to buy the property today, to enjoy the future benefits later. As the return on investment is really high in most part of Guntur. Undoubtedly, the area is on rapid track of development.
Gorantla, Mangalagiri, Kaza, Palakaluru Road, Mahatma Gandhi Inner Ring Road, Pedda Kakani, Chinna Kakani and Nambur and many more areas are showing upward growth in prices and prices per square feet have increased tremendously. It is also advisable to buy the land near basic utilities like hospitals, colleges, Schools, groceries etc. As they provide the best options for living purpose as well as best investment opportunities.
The area near Amaravathi has an added advantage to the closeness of the city. In this regard, Lam, Thadikonda, neerukonda, Nidumukkala, Mothadaka, Lemalle, Pedaparmi, Nekkallu, Vaddamanu, Rayapudi, Abbaraju palem, Penumaka, Borupalem etc are the perfect areas to invest in. Further, the area near National Highway is also a good option.
Transportation
The connectivity to important areas in Guntur make it a place of reach. With the help of public transports like buses, auto rickshaws, and trains, it is an easily attainable area. The APSRTC operates buses to a number of areas from the central bus depot of the city. NTR depot a number of buses operate and reach people to a lot of destinations including Pedakakani, Namburu and Chebrolu.
The roads of Guntur are all well connected to the various national and state highways. The National Highway 16 which is also a part of the Asian Highway 45 passes through Guntur which gives it an extra advantage.
As far as the railways are concerned, there are two stations – Guntur and the New Guntur under the South Central Railway Zone. There are two other satellite stations named Perecherla and Nallapadu.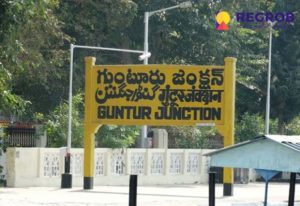 In short, the Guntur city enjoys all the basic facilities of the urban city. And Government is also planning for huge infrastructural development near the city. It is always better to invest in the developing state. Because future prices are likely to raise for sure. Many big names of Builders are added to the list. They have started their work with innovative Residential Apartments. So, When are you going to start invest?
You can check the projects of Guntur, Click Here
You can also watch actual videos of projects Click Here
If you face any problems in choosing the desired area, you can come to Regrob. Regrob is the Real Estate firm which can clear your doubts. Their dedicated team of professionals would definitely make your important decision easy. It is good to invest in properties with the help of good guidance.
Call : 9870312918