HOME- It's not just a word, it's an emotion. "Apna Ghar" is always Apna ghar, but your conditions are not always in your favor to have "Apna Ghar". This is where HDFC Ltd comes in. HDFC Ltd help you, so that you can have your own home. HDFC Ltd, cares for it's customer, here at HDFC  home loan interest rate, they try and make home loans affordable and easier on customer's pocket. HDFC Ltd takes care of mostly everything including best interest rates, least processing fee, home loans for various situations, quick disbursement, long tenures for easy EMI payment and various unique facilities specially designed for customer.
Customer Experience matters most to HDFC Ltd. Here one such experience is discussed in detail with everything you should know before applying home loan at HDFC Ltd. Mr. Kaushik, proud customer of HDFC Ltd, had applied for home loan back in 2015 for a dream home he was planning to buy back then. We will evaluate his experience on basis of certain parameters.
Eligibility Criteria:
Bank decides individual's eligibility from their income and repayment capacity majorly, also other variables are involved which are age, financial position, credit history, credit score, financial liabilities.
At age of 30 years, Mr. Kaushik, who was an employee in an MNC at good package, for which his gross monthly income was 60,000 INR has applied for home loan. Now, this is a representation of strong financial background, his eligibility for home loan was calculated for max possible tenure was 39 lacs to 40 lacs for a period of 30 years. EMI calculated for this loan amount at Rate of Interest of 8.40% was 30,473.54 INR. He had no parallel running loan track.
Home loan for several conditions are provided by HDFC Ltd hdfc home loan interest rate, which are for buying of houses, their renovation and construction. HDFC has various interesting schemes for home loan which are available at attractive interest rate with doorstep assistance. Mr. Kaushik has opted for HDFC home loan majorly because of the ease provided by HDFC on his pocket. The home loan eligibility depends on various factors, and the loans are available for the buying of properties in projects that have been approved from various Development Authorities like DDA, MHADA etc.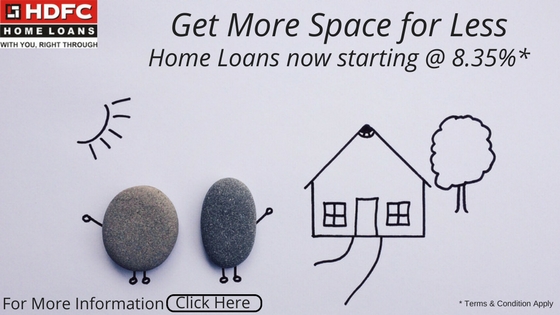 Transparency in charges for HDFC home loans and customized repayment options are present for every different individual separately depending on their needs.  Servicing home loans in any part of India, also a major attraction for customers and this is possible because of integrated banking network service with availability of guidance and technical counseling by experts ensuring that all needs of individual is met and help in making their decision.
The target group for the loan includes the following: hdfc home loan interest rate
Agriculturists, planters, horticulturists, dairy farmers
Salaried individuals
Self-employed professionals
NRI's
For more information contact us @ 9529331331
Different types of home loan are available at HDFC bank & their eligibility also varies with them.
Following table is description of varied home loans and their respective audience*.
| | |
| --- | --- |
| Home Loan Type | Audience |
| Home loan for self-employed and salaried individuals | Self-employed and salaried individuals or non-professional self-employed people |
| Pre-approved loan scheme | Those with cleared HDFC home loan eligibility, looking to mark their financial credibility or to negotiate better with sellers |
| NRI home loan | NRIs wishing to purchase property in India |
| Home loan transfer | Individuals looking to shift their present home loans to HDFC for better interest rates and EMIs |
| Home improvement loan | People wishing to upgrade their property |
| Home extension loan | People wishing to make modifications like addition of extra rooms to property |
Interest Rate Range: (Data below presented from HDFC Site) hdfc home loan interest rate
FOR SALARIED
RPLR: 16.15%

(Retail Prime Lending Rate)

Loan Slab
Home Loan Interest Rates (% p.a.)
For Women* (upto 75 lakhs)
8.35 to 8.85
For Women* (Above 75 Lakhs)
8.40 to 8.90
For Women* (Above 30 lakhs and upto 75 lakhs)
8.40 to 8.90
For Others* (Above 75 lakhs)
8.45 to 8.95
Services & Processing Charges:
Legal & Technical counseling for making right decision in buying best home for customer.
Customized repayment options to suit customer's need.
Affordable and transparency in processing charges.
Easy on customer's pocket which make home loan affordable.
For more information contact us @ 9529331331
Documentation Required:
Salaried:
PAN Card.
Aadhar Card.
Current Address Proof (Voter ID, Passport, Electricity bill, Bank Passbook).
1 Photograph.
Last 3 Months salary slip .
Last 6 Months Bank Statement of salary account & savings account.
Last 2 year ITR with form 16 / Form 26AS.
Running Loan Track (If Any).
Document of property to be purchased.
Processing fee check.
Self Employed:
PAN Card.
Aadhar Card.
Current Address Proof (Voter ID, Passport, Electricity bill, Bank Passbook).
1 Photograph.
Last 3 Year ITR with financial with-

Computation of Income.
Profit / Loss A/C.
Balance Sheet.

GST Return Last 1 year
Business Profile description with concerned documentation.

If Contract- Contract Letter + Last 6 months, current & saving A/C statement.
If Partnership firm- Partnership deed & bank statement.
If Pvt Ltd- Share Holder pattern, list of directors, MOA.
Professional:
PAN Card.
Aadhar Card.
Current Address Proof (Voter ID, Passport, Electricity bill, Bank Passbook).
1 Photograph.
Bank Statement with current & saving A/C details.
Profession Documents

Charted Accountant –CA Membership, Professional Degree and registration.
Lawyer- Bar Council registration and professional degree.
Doctor- IMA registration and professional degree.
Architect- Professional Degree and registration.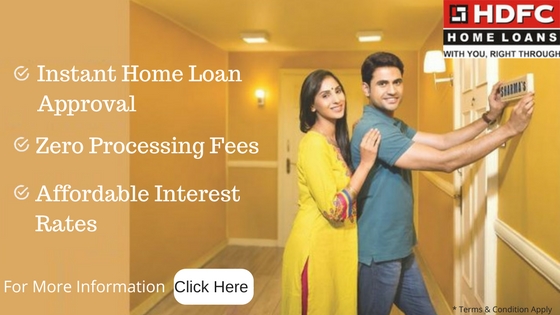 For more information contact us @ 9529331331
Pre-Closure / Pre-Payment:
HDFC has zero processing fees for pre-payment of customer's home loan.  Most of us want to get rid of EMI's as soon as possible but always think it through before pre-payment of  home loan because home loan offers various benefits which in-turn makes pre-payment a loss for customer.
Pre-payment is a service provided by bank , where customer can pay the housing loan in part or full before the due date of tenure. Generally customer with surplus funds chooses pre-payment method.
Some crucial factors to be considered before you decide to repay your home loan.
Loss in tax benefits is most important point customer should keep in mind.
Investment's Income should be always considered.
Stage of loan where customer stands at the time of repayment.
Check if there are any charges involved in prepayment of home loan.
Tax Benefits:
Customers are entitled for tax exemption till 1.5 Lac INR every year (financial) on repaying of principal amount of home loan also tax exemption is there on interest on home loan paid by individuals. Government has been focusing on "housing for all" therefore prepayment of your home loan may get your tax benefits lower.
 Investment's Income:
If customer is opting for pre-payment then naturally he/she must have surplus fund with them to repay. Always think for better returns, if that fund is invested for higher and better return than to pre pay your home loan benefit, then customer should choose to invest that money instead of pre paying the loan amount.
 Stage of Loan:
EMI'S Are highest during the starting stage of home loan and get lower towards end stage of home loan tenure. This is the reason prepayment of loans in middle or later stage is not recommended because it's main benefit is lower interest outflow so it is advisable to invest your surplus fund rather than pre-paying the home loan amount.
 Pre-payment Charges:
The decision to prepay your home loan should be considered after accounting for the cost of prepayment. While on adjustable rate home loans there are no prepayment charges, on fixed rate home loans, lenders usually charge a penalty of 2 percent of the amount being prepaid through refinance, i.e. when you borrow to prepay your home loan. However, if you use your own funds to prepay your housing loan, no prepayment penalty is levied.
Pre-payment Process:
Steps:
Just pay a visit to any HDFC home loan branch.
Confirm your appointment with customer relation representative.
Ask for disclosure form and fill it. There you have to provide details of source of income through which you are planning to pay off your loan.
On submission of form, Bank will calculate the pending amount and will tell you.
Pay it off via cheque or Demand Draft.
Once payment is received by the bank, they will close your home loan and you'll get a final receipt for the payment you have done to bank.
Remember to take Amortization sheet which contains all the detailed information about EMI's you have paid to bank since day 1 to the last payment for closing of loan.
As soon as payment is received, depending whether your visiting branch is same or different from servicing branch, it takes around 2 weeks to get your property deed files back to you.
Suggestion: Don't get your documents couriered, get a date from your representative and receive them personally because if any document is torn or not there then bank doesn't take responsibility for it
Documents that you should receive on Home Loan Closure:
Property Papers.
NOC( No objection Certificate)/LCC(Loan Closure Certificate)/NDC(No Dues Certificate)
MOD*(Memorandum of deposit)
Promissory Note.
*MOD must have been received at the time you had started home loan with bank
About ECS (Electronic Clearing Service):
If you have initiated an ECS for home loan EMI payments every month, HDFC will make sure that no new ECS request goes to your saving bank account after the loan closure. You don't have to personally visit your bank to get the ECS removed
For more information contact us @ 9529331331