Entrepreneurship has a different charm with more control over life and huge rewards. Even risks associated with entrepreneurship seem highly engaging. Entrepreneurship is like living a few years of your life like most people won't so that you can spend the rest of your life like most people can't. Once you've decided that you are ready for a career as an entrepreneur, you'll find yourself faced with another decision to make. Do you want to start your entrepreneurial journey with an independent business or a franchise Business?
There are advantages and disadvantages for both, so the next step is to figure out which works for you. To do this, you need to understand the differences between the two business models and reflect on which is best suited to your personality, strengths, and goals.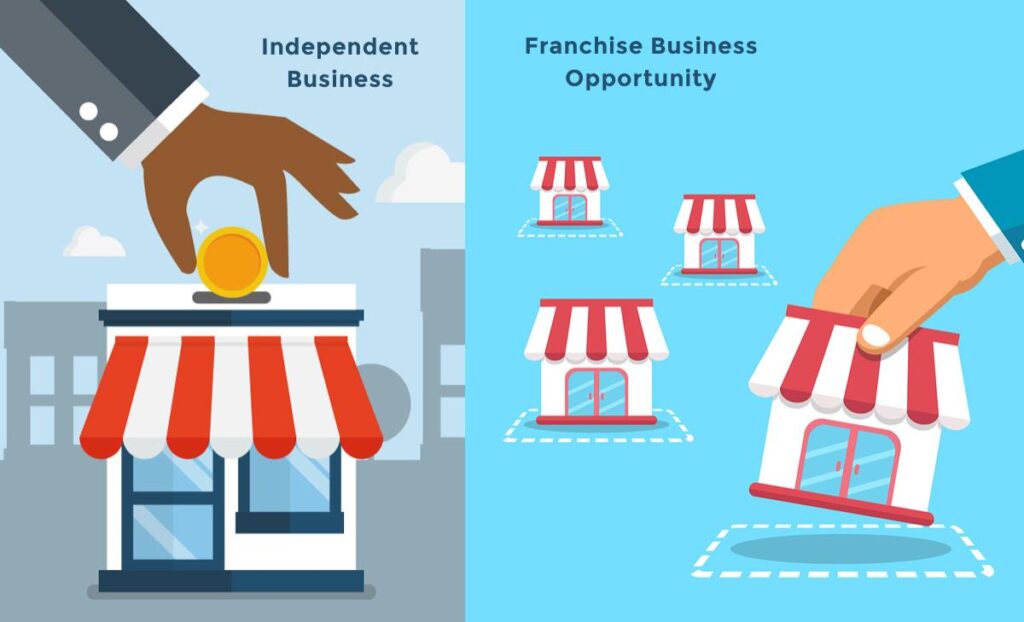 In Independent business, you have the choice to set your own rule. In this you set your vision to the company, you control human resources and get to choose with whom you want to do the business. These things usually fascinate everyone but it will be a long journey for the one who goes for independent business. In independent business, you have to do a lot of trial and error before implementing the perfect business model. You have to start everything from scratch, product manufacturing, launching, marketing, and branding, etc. and there is no denying that there are a lot more chances of failure then to succeed.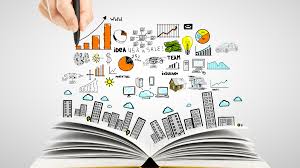 But, becoming an entrepreneur and creating everything from scratch is not everyone's forte. Many people are looking for some good platform with a successfully running business model. Taking a running business franchisee is a good method of starting the entrepreneurial journey. Franchising offers many advantages. With a good franchise, the formula has been proven, and the knot should have been worked out the system.  Potential customers will probably be familiar with the name or brand of the franchise. It is much easier and less expensive—to attract customers with a brand that's established. Moreover, in an independent business, the investment is high as compared with the investment in the franchise. Plus you get the full support and resources of the franchisor. If you don't have education or experience in business, then starting your own business can be a challenge. You won't know how to create an effective business plan, which will make you more likely to fail. This experience and expertise aren't needed with a franchise because you'll receive extensive training. Many franchises provide training courses as well as on-location training to ensure that you are ready to run your franchise effectively.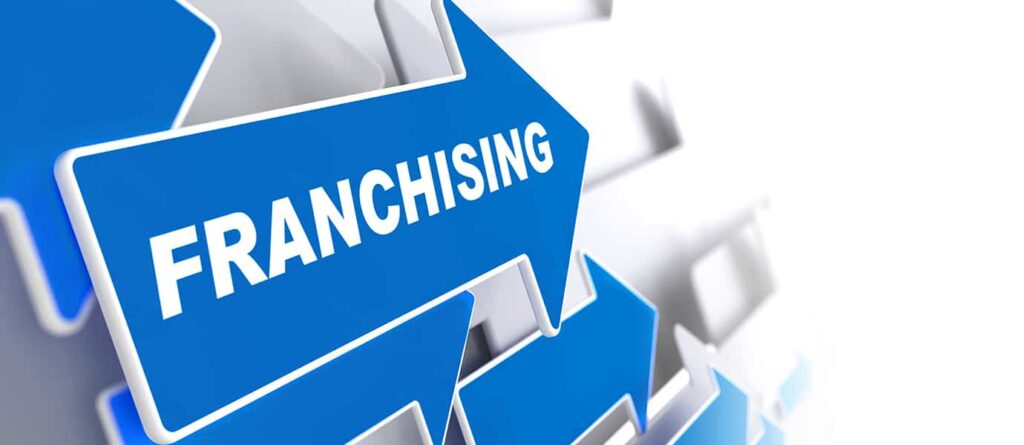 Regrob a tech-enabled real estate brokerage firm is one such company that runs successful real estate franchises Pan-India. Regrob is also very supportive of its franchise, not only they provide technical support but also provide builder tie up support plus the customer generation support. Regrob's have a huge builder tie up's PAN India plus they generate targeted customer leads for their franchisees i.e. they provide qualified leads. Regrob provides homebuyers with verified information, with actual pictures, and full verified data with professionals on the ground is a complete solution for home buyers. Regrob also provides dedicated team support to generate qualified leads and other tasks. They also provide franchisees with timely training on technology, sales, product development, etc. The need for the customer is ever-changing and consistent training and development is their core focus.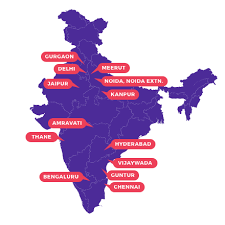 Regrob is one such that keeps on innovating the use of technology from time to time. CRM support to work on leads and products. These track the progress of customers and products which help us in being effective in sales. Plus the IVR (Interactive Voice Auto Responder) support system never misses client calls and keeps data safe with us. IVR helps in revisiting leads at any time and even if we miss to take a call, it alerts us in no time. The calls are recorded, so franchisees may listen afterward what they have pitched to the customers and also helps to improve sales pitch and listen to customer queries any time. Regrob has also done tie-up with the Institute of Drone Technology with this Regrob will help customers or property buyers to get an overall idea about the project virtually.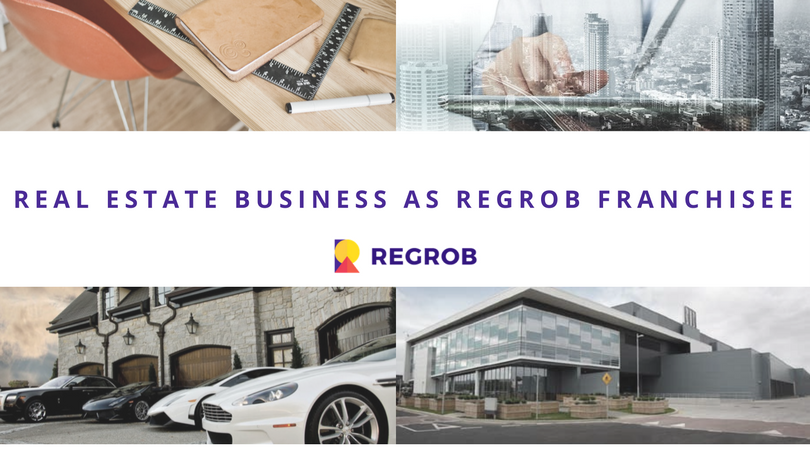 Regrob's business model is for their franchisees and for the people who are enthusiastic about real estate and want to grow along with the organization. The entire business model of Regrob's real estate franchise focuses on the growth of their franchise, for which there is constant support from their end. The model is that organization's growth is dependent on its franchisee partner's growth and income.
Start your success story by joining hands with REGROB. All the best…. To get in touch, kindly call at 9870313070 or visit us at https://franchise.regrob.com/