Hello, to our readers. I, Akhilesh Shetty from Regrob team welcome you to another blog. Today we will be talking about 'Is this the right time to Invest in real estate.'
Prices of real estate have remained constant since 2016 and if one considers annual inflation rates, present-day prices are effectively at discounted levels. A financially sound person makes an investment when the markets are subdued and low. Under the current market conditions, this apparently is one of the best times to buy a house.
Second best time to buy the property other than down time in market is when one thinks of real estate from an investment option. To make the right investment decision a wise investor will always look for favorable market conditions for buying / investing in real estate.
The list of 'why this is the best time' begins with home loan interest rates being at historic lows – one just can't get a lower interest rate loan for any similar investment option. Then, price-points of real estate have largely remained constant since 2016 and if one considers annual inflation rates, present-day prices are effectively at discounted levels. For a potential investment decision, these should be reasons enough to go ahead and opt for real estate as an asset class, but there's more.
The other point is So, why investing in real estate at present-day prices is a smart investment decision. That is about the Indian government going all out to help overcome the economic slump; real estate is among the industries that have been earmarked for support. So, things will get better and the price points will rise.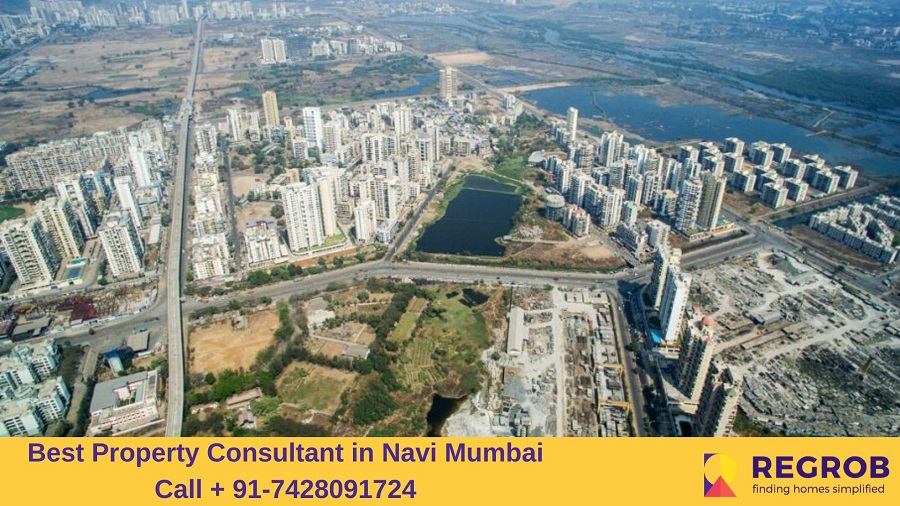 ­­­One typical Indian thought is about 'settling down', from the stage when one completes academics and ventures out into business, there is this time-line stage which we term, 'settling down'. Among the various aspects included in this stage is owning one's own residential property.
This is among the reasons why home buying in India is traditionally viewed as a 'social security' measure, which not just makes sense from a long-term perspective, but is also seen as a 'must' once you choose to 'settle down'.
Looking at the future, we cannot assure that the situation will remain constant. So, there are possibilities that inflation rates might go up.
The impact on cost of property will be obvious – it will surely get costly, and rentals will also go high. People who might say renting a house is a better option, well, rentals will move upwards. Perhaps, buying a home at present day rates with lower home loan interest rates will make perfect sense.
Real estate has proved to be an appreciating asset, one which yields fairly good returns on investment. It is in the past couple of years when economic policy reforms have led to stagnant price points, as also the ROI. This is a cyclical situation, and it will change, given the market sentiments.
No other option other than real estate provides the best long run investment over the course of modern history. When it comes to asset classes, real estate has always been a good bet – be it for regular income in form of rentals, or appreciation in capital value. Traditionally, for Indians real estate has been right at the top investment list, although the past couple of years have seen things change.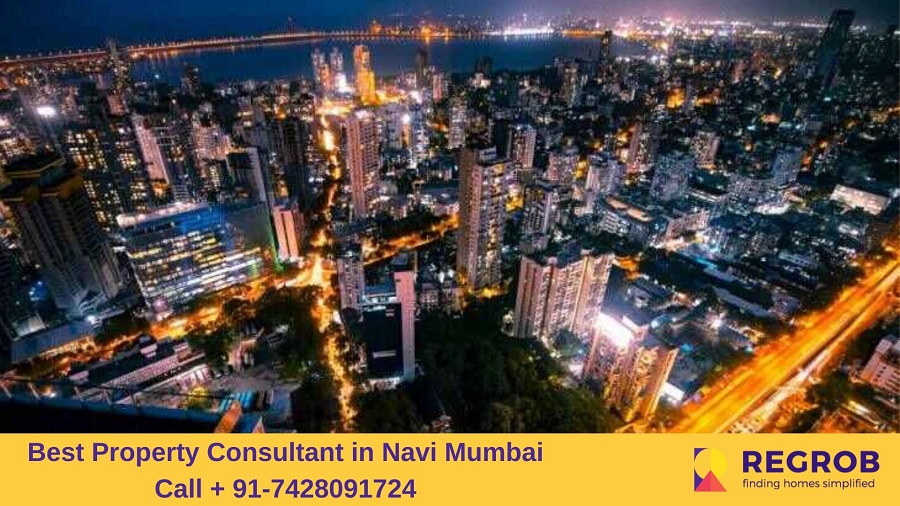 No other investment instrument has been the best long run investment over the course of modern history.
The recent slowdown is part of business cycles which will eventually turn around with the kickstart of economic growth. Therefore, as GDP growth rate gets higher, returns on RE will also fetch better ROI. The inherent demand in real estate is directly linked to the growth of GDP, which makes it the best investment option.
In India, it's the socio-psychological rather than economic factors that has attracted people towards real estate So, the choice to invest or buy real estate sounds quite rational, in the long run! So, any wise investor will look out for such subdued market cycle to enter and grab the opportunity to invest in real estate.
Q. What are the Best Real Estate Investment options in Dombivli, Mumbai?
A. There is a list of properties in Dombivli when it comes to investment. As this place is located in a triangular junction between Thane, Navi Mumbai and Kalyan it has a unique advantage of location. Location is one of the important factors to an investor when he is looking to buy a property. Dombivli is also said to be fortunate to have builders like Lodha, Runwal, Regency, etc. building their townships and towers.
1. Lodha Palava Codename Smartbuy:
Lodha Developers, India's No 1 real estate developer has launched a new project under the code name 'Smart Buy'. It is located in Manpada Road, Dombivli. Lodha Palava city has now been ranked as No.1 'Smart City' in India. 'Smart Buy' as the name suggests it has unique advantage of location and connectivity. This project has various features such as affordability, connectivity, livability and accessibility. As the project is recently launched it is expected to be completed by 2022. The prices start from 37 lakhs with various options of 1, 2, 3 BHK's. This is a once in a decade opportunity for buying this property at this rate along with various features.
 Location:
It is just 5 mins from Kalyan – Shil road.
Dombivli Station is just 15 mins away.
Nilje station is 15 mins away (connecting Diva, Panvel and Vasai)
Airoli is 20 mins away and future development of tunnel road will reduce the time further.
Upcoming Airport is 30 mins away.
Upcoming metro stations are just on a walkable distance. (3 Metro stations near Palava City)
Shuttle services are available on paid basis for Mumbai for office going people.
Prices:
| | | | | |
| --- | --- | --- | --- | --- |
| 1 BHK | | WITHOUT BALCONY | 420 SQ.FT USEABLE AREA | 37 LAKHS   |
| 2 BHK | OPTIMA | WITHOUT BALCONY | 519 SQ. FT USEABLE AREA | 45.5 LAKHS |
| 2 BHK | ULTIMA | WITHOUT BALCONY | 588 SQ. FT USEABLE AREA | 51 LAKHS |
| 2 BHK | ULTIMA | WITH BALCONY | 632 SQ. FT USEABLE AREA | 57 LAKHS |
| 3 BHK | | WITH BALCONY | 714 SQ. FT USEABLE AREA | 65 LAKHS |
2. Ruwal MyCity:
Runwal Developers presents the biggest opportunity of Dombivli. 40% of open spaces for beautiful and fresh air. In close proximity to the Central Greens. Largest Podium of Dombivli located in the Heart of City. With 1, 2, and 3 BHK Homes, this towering city offers you a fitness centre, a multi-purpose court, a reading corner and much more. Upcoming Educational Institute in close vicinity
Location:
45 Min Drive from South Mumbai (via the Eastern Freeway)
30 Min Away from The Upcoming International Airport
Connected by Rail. Nearby Stations Include Dombivli, Diva & Kopar, Vashi & Nilje
Situated at the Centre of the Economic Triangle of Navi Mumbai, Thane & Kalyan
Prices:
| | |
| --- | --- |
| 1 BHK | 33.3 Lakhs onwards |
| 2 BHK | 45 Lakhs onwards |
| 3 BHK | 75 Lakhs onwards |
Possession: Already Started allotting the flats.
3. Runwal Gardens:
Runwal group, a name synonymous with quality, exceptional service, professionalism and total commitment to customers for over 40 years. A top name in the field of real estate and a premier builder in Mumbai, Runwal Group has been delivering residential and commercial projects in Mumbai, MMRDA and Pune region that have garnered not just the affection of their customers but also many prestigious awards and accolades over the years. A keen understanding of their client's requirements combined with an innate sense of serving only the best, in quality as well as aesthetics, has resulted in 51 landmark projects and over 10,000 happy, satisfied families.
Prices:
| | | |
| --- | --- | --- |
| 1 BHK | 353 Sq. Ft. | 38 Lakhs onwards |
| 2 BHK | 504 Sq. Ft. | 54.27 Lakhs onwards |
| 3 BHK | 908 Sq. Ft. | 92.04 Lakhs onwards |
Possession: 2023 
Location: It is located Manpada road, Kalyan shil road, Dombivli East.
For Site Visit & Queries Call- +91-7428091724
You can watch the actual videos of other residential projects of Navi Mumbai Click here
You can also check some other residential properties in Navi Mumbai Click here