Lodha Palava Lakeshore Greens is a part of Lodha Palava City Phase 2. It is a residential development by Lodha Group. The project is located at Kaluan-Shil Road Dombivli, Mumbai. This project offers spacious and skilfully designed Largest, Ready & Fully-Furnished 1 & 2 BHK apartments.
Residents can enjoy the view of natural beauty. The project is well equipped with all modern amenities and 24 x 7 security service to facilitate the needs of the residents.
Price Details:
Lodha Palava Lakeshore Greens offers largest, ready, furnished flats at a very affordable price.
1 BHK with Deck
Carpet Area: 506 Sq. Feet
Price: ₹ 46.9 Lacs* Onwards
2 BHK with Deck
Carpet Area: 645 Sq. Feet
Price: ₹ 57.5 Lacs* Onwards
2 BHK ULTIMA with Deck
Carpet Area: 736 Sq. Feet
Price: ₹ 67.2 Lacs* Onwards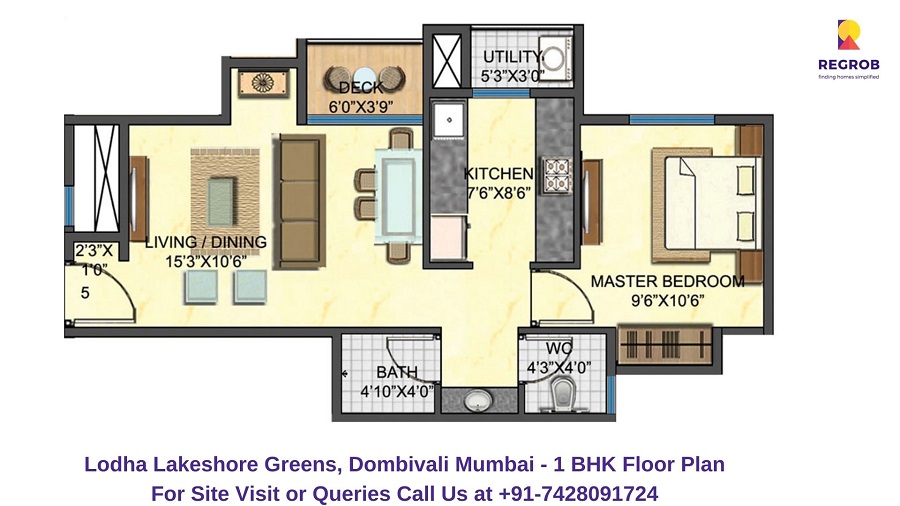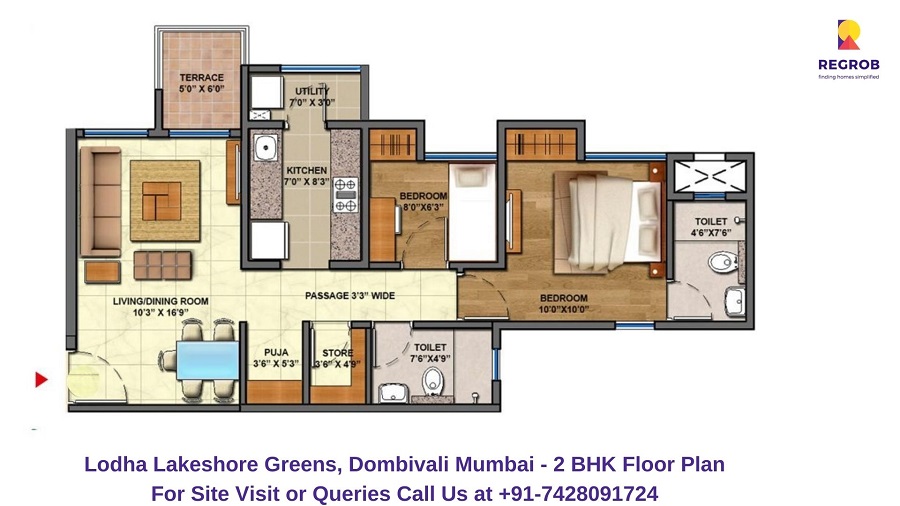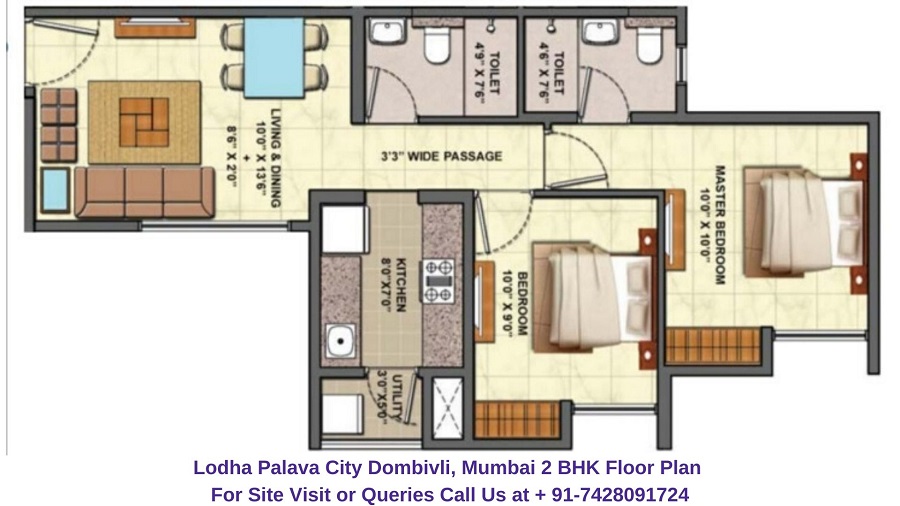 Special Offers:
50% Stamp Duty
0 GST
Pay Just 5%
Reasons to buy a ready-to-move-in home in Palava:
See what you buy (no unpleasant surprises later)
Live the life you want today (no more waiting for possession/ fear of delay or incomplete project
Enjoy your daily walks at the 8.8 Acre Lakeside Park
Access quality healthcare with AIMS medical centre & Healthspring clinic
Wide roads and footpaths ensures social distancing
Hit the gym or take a dive in the pool at the grand clubhouse
Practice your favourite sport and stay fit at the Olympic Sports Complex
World-class schools within walking distance
Access to pharmacies and other essentials at the retail high-street
PCMA (Palava City Management Association) manages the city professionally ensuring you peace of mind
Connect with your spiritual side at the Shiva temple and the Jain temple
Now about generic aspects of Palava and its livability. Below points to be covered in each aspect, Nature/Greenery:
Palava has thousands of trees, large green and 60% open spaces offering world-class air quality which leads to a better quality of life
Phase-2 has 8.8-acre Lakeside Park ready
The upcoming Palava Nature Centre will promote biodiversity and research
There are Green workshops and other regular green initiatives that keep that bring residents closer to nature
Cycling is a way of life with TILT, a bike sharing initiative with electric and fitness cycles which is aimed at keeping the residents healthier.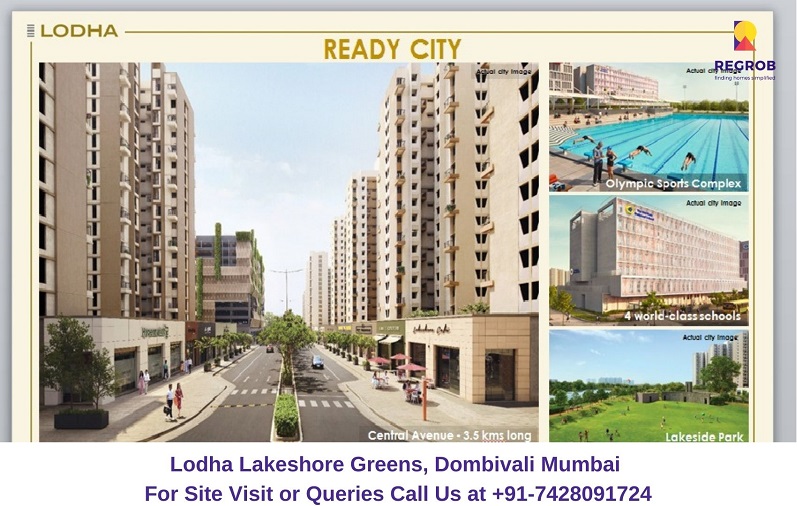 Largest Ready Homes that are Furnished for your convenience:
Largest homes with spaces to accommodate all your family's needs (Puja room, Double-height sundeck, store room, lobby in living room for privacy
Ready for you to move-in immediately
Furnished for you to enjoy a comfortable life (give details only if customer asks)
3-seater sofa
Ottoman
Side Table
Centre Table
Shoe Rack
4-Seater Dining Table
3-Door Wardrobe
Queen Bed with Storage
Night Stand
Kitchen bottom cabinets
Kitchen overhead storage
Study Table
Black Arm Chair
3-Tier Book Shelf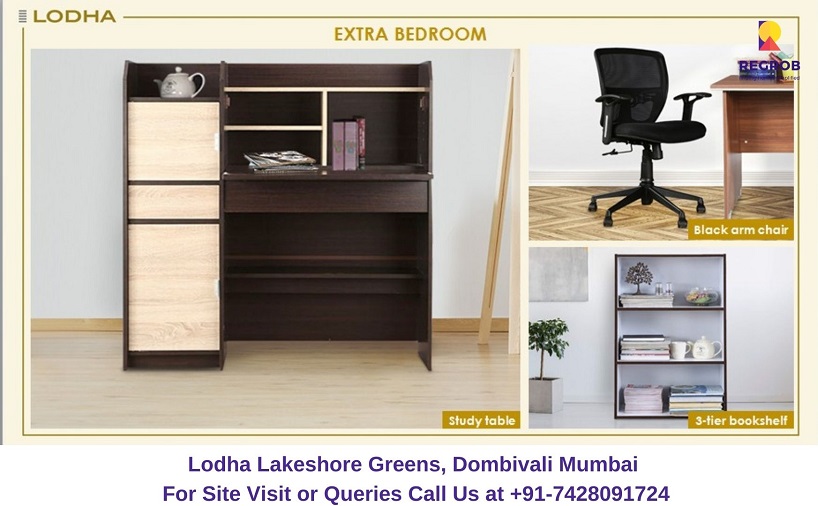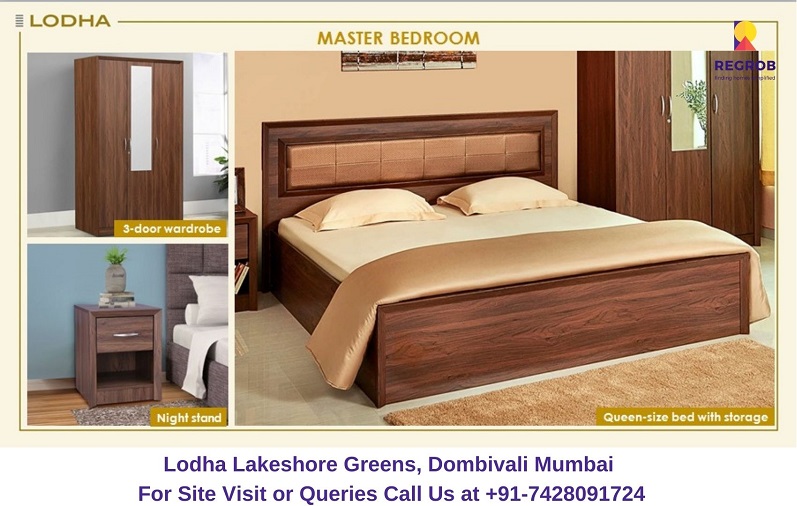 LARGEST HOMES WITH SPACES TO ACCOMMODATE ALL YOUR FAMILY'S NEEDS
Double-height sundeck
Puja room
Store room
Lobby in living room for privacy
Separate utility area
Not available in all apartments
WORLD CLASS AMENITIES:
A landscaped Lakeside Park around a natural lake
5 km Central Avenue as long as Marine Drive (arterial road that connects all the key world-class amenities & external roads)
4 world-class schools including The Shri Ram Universal School
Olympic Sports Complex
Walk-to-work offices with top corporates
Get the best in education at The Shri Ram Universal School (ICSE) and Lodha World School (CBSE)
A grand clubhouse with a swimming pool, gym, private theatre and lounge areas
Olympic Sports Complex with 50m swimming pool, 6 squash courts, 5 tennis courts and 3 badminton courts
Retail High Street (with cafes, super-markets and other essential stores)
Jain Temple & Shiva Temple to cater to your spiritual needs
Access state-of-the-art healthcare facilities and clinics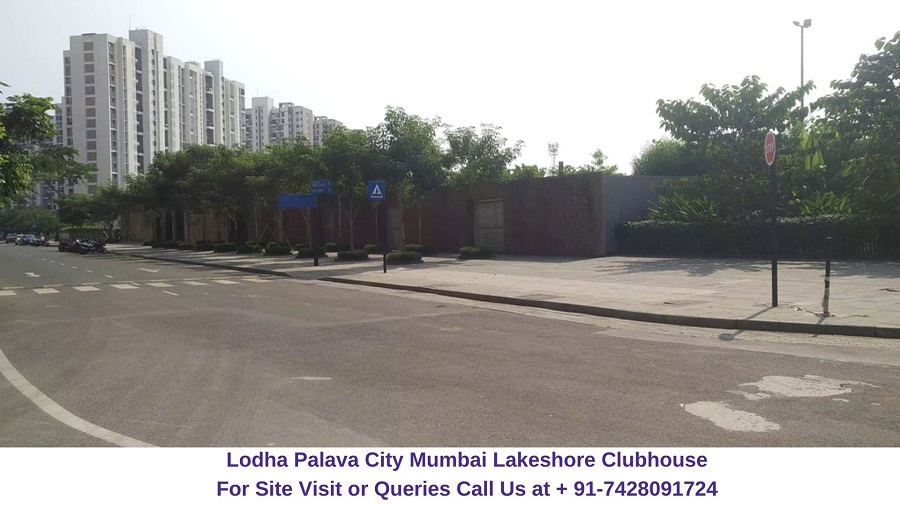 Lodha Lakeshore Greens Connectivity:
Connectivity boost: With the upcoming infrastructure, Palava will get a huge connectivity boost
Just a 5-minute drive to Premier Cricket Ground, Kalyan-Shil road with the upcoming 6-lane central avenue
Ambernath-Badlapur entrance to Palava is already open
3 metro stations passing through Palava on Kalyan-Taloja metro line
DISCOVER TRULY CONNECTED LIVING
Situated in the economic triangle of Navi Mumbai-Thane-Kalyan, Palava offers effortless connectivity to major business hubs and corporate parks, making your daily commute a breeze.
Palava is well-connected by road as well as train
It is just a 5 mins drive from Kalyan-Shil road through the upcoming 6-lane Central Avenue. Dombivli station will be just 15 mins away through this road.
Over 30 buses connect Palava to major business hubs like Andheri, BKC, Lower Parel, Dombivli, Vashi, Colaba & Ghansholi, including dedicated shuttle buses for quick connectivity within Palava
Nearest railway station to Palava, Nilje has 16 trains that connect to all 3 major hubs like Diva (Central line), Panvel (Harbour line) and Vasai (Western line)
There will be 3 metro station close-by on Kalyan-Taloja metro line
Work commenced for 6-lane road widening of Kalyan-shil road leading to Vashi and Kalyan.
Upgradation of Diva station to prime junction in the Central Line and approved new line to Navi Mumbai (Kalwa- Airoli)
Work has already started on Navi Mumbai International airport which is only 20 mins from Phase II
Walking distance from metro stations on the upcoming Kalyan-Taloja metro line
Just 5 minutes~ from Kalyan-Shil Road (Premiere Ground) via the 6-Lane Central Avenue
Just 10 minutes~ to Dombivli station from Kalyan-Shil Road entry
15 minutes~ to Nilje station that connects to Diva (Central Line), Panvel (Harbour Line), and Vasai (Western Line)
20 minutes~ from Airoli via upcoming Airoli-Katai Naka Freeway through Parsik Hill
30 minutes~ from upcoming Navi Mumbai International Airport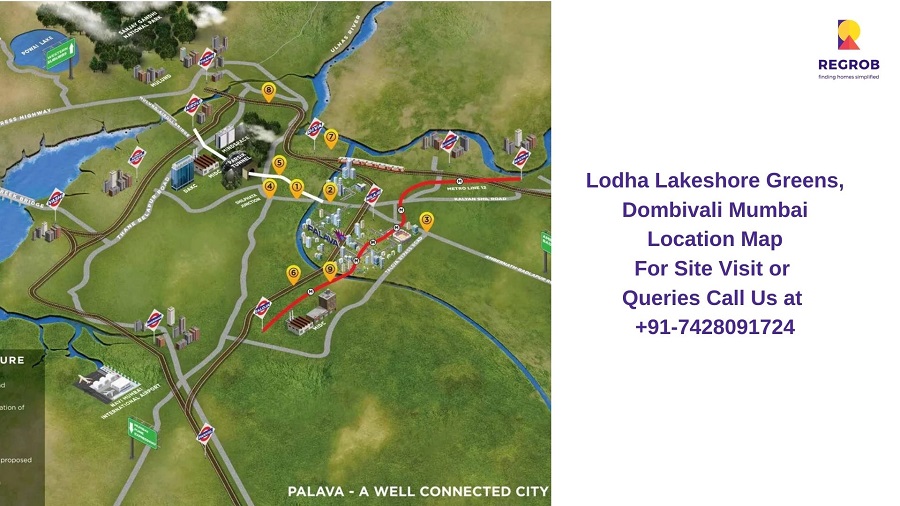 For Site Visit & Best Offers you can contact us on +91-7428091724
You can watch the actual videos of other residential projects of Navi Mumbai Click here
You can also check some other residential properties in Navi Mumbai Click here