Introduction:

"The most important quality for an investor is temperament, not intellect… You need a temperament that neither derives great pleasure from being with the crowd or against the crowd."
Warren Buffett.

It's all about investing your money in a smart way and not digging it deep by thinking way too ahead and creating chaos in your mind. A smart investment can make wonders in your life and can even turn your life upside down as with the case of Mr. Warren Buffet who has now become an inspiration for everyone who is aspiring to be rich. We are in a country where a property under our name has become the most essential thing in our lives. Without that, it has become extremely difficult to even get married.
A city like Chennai is still known for its cultural heritage even when it is receiving incredible success in various fields and sectors. The housing choices may vary with different levels of the budget of the buyers but their ultimate goal remains the same no matter what. Chennai has always been a safe bet for all its investors and has never failed to betray them in any stretch of the imagination. There is so much special about this city which cannot be just defined with words
Overview:
If you are looking for a residential development filled with wholesome goodness, then you certainly cannot afford to miss the "Mahindra Hapinest Avadi" Project. Being promoted by Mahindra lifespaces, this property offers a modern-day lifestyle like no other. This project has got a lot to offer if you are a first time home buyer with the pradam mantri aavas yojna scheme. Even if not, it still has that uncanny ability to surprise you with all its loan and NRI facilities that are bound to raise your eyebrows.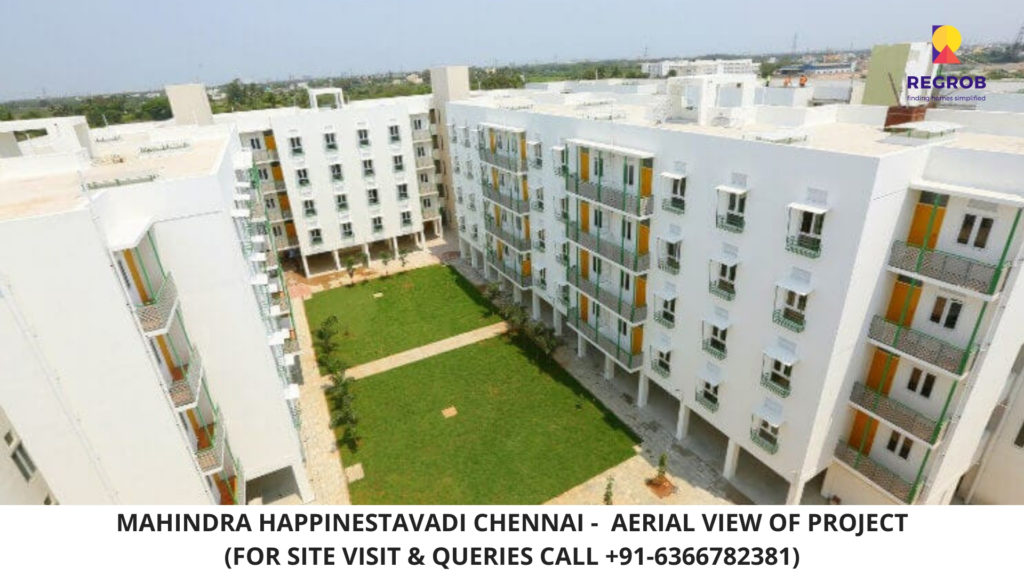 This is an affordable yet premium project in its quality and design. Mahindra Lifespaces has always wanted to bring the very best for their clients and their projects have always been widely appreciated because of their premium designing and eye for detailing. Mahindra Lifespace Developers Ltd. being the real estate and infrastructure development arm of Mahindra & Mahindra Ltd. is a brand that is more than 75 years old. Well connected to Airport as well with just 45 minutes' drive.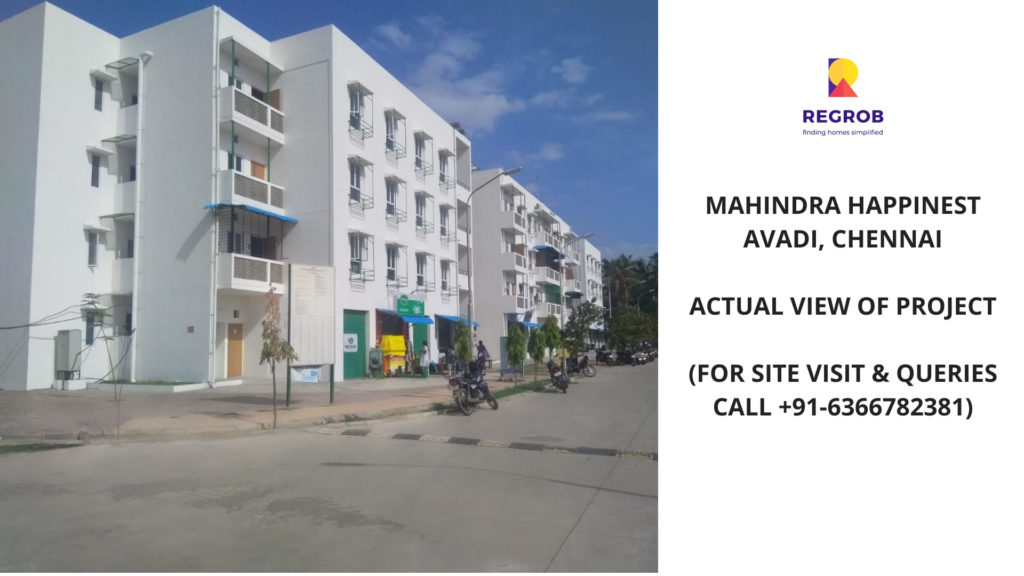 Feel the beauty of relaxed countryside lifestyle at Happinest, Avadi away from all the hustling traffic and pollution. With Avadi being a military area historically, there should be no questions about the security aspect. Looking at all the developments around this place, the industry experts have already expecting this area to become the next Anna Nagar of Chennai. When you consider the west Chennai market every two out of three customers prefer the Happinest project which is not a mean task.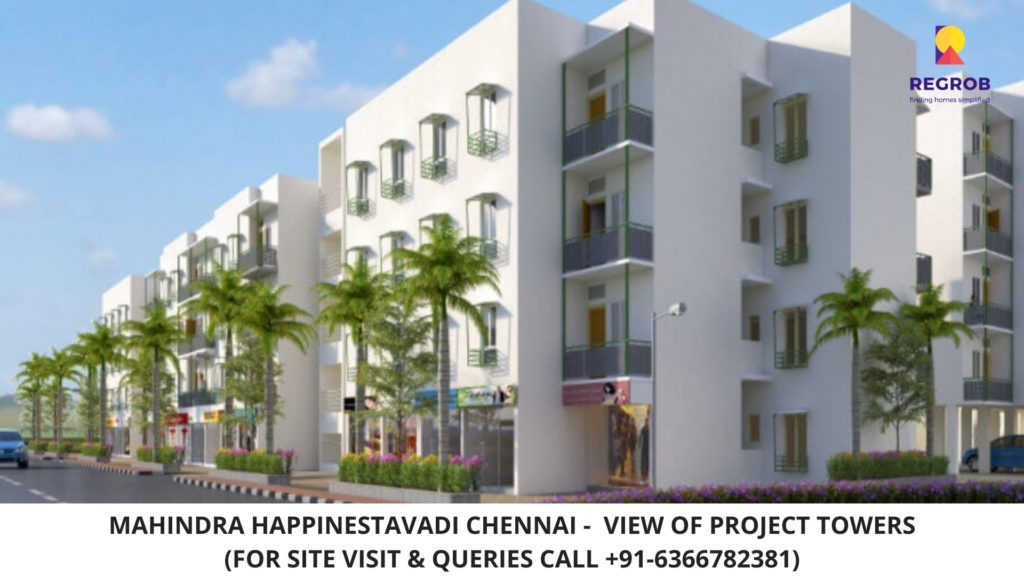 Home is where the Heart is-Location Advantages:
This property is conveniently located off Poonamalle-Avadi High Road, which is a fast-developing area with easy accessibility. Avadi combines the facilities of the city life and the beauty of relaxed countryside life. The project is located in the parudipattu area in Avadi which comes under a well-known special grade municipality. This is where you will not only find out pure leisure but also comfort at your doorstep. From industrial areas to commercial areas you can find it all in this part of Chennai. This beautiful town has got a lot to offer for its inhabitants as it has come a long way over the years.
When you have got a lake in the form of Parutipattu Lake in close vicinity, it can brush aside all your water scarcity concerns too. And guess what, the government has given the green signal for the boating facilities too at this place which can surely enthrall you. The Project is located just 10 minutes away from the Avadi Railway station which connects to all the major parts of Chennai and 15 minutes away from the Avadi Bus depot from where several buses originate to different parts of Chennai including CMBT with Bus number 77 having an exceptional frequency. When the market place is just 10 minutes away you just cannot ask for more. The most famous Police hospital is just 20 minutes away from this property which makes it a completely vibrant market and society. The development is going to further boom with the proposed metro in this particular location.
So here is the location map of the Project under discussion.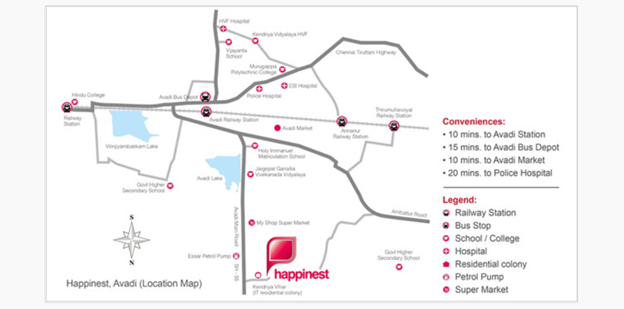 This would have given a clear idea about the exact location of the project.
Watch this Video:
How this project is different from the rest:
This is the first affordable sector project from a top builder like Mahindra in Chennai. When you think of affordable, your mind obviously goes to the quality aspect but this project has ensured that the highest quality remains intact. The main reason we still prefer to go for an individual house is because of the ventilation and lighting issues but this project has kept a close look at the customer needs and preferences and has carefully handled this and given importance to each and every minute aspect as well. This is also the first project in the affordable sector to be certified with a platinum grade from the Indian green building council in Chennai.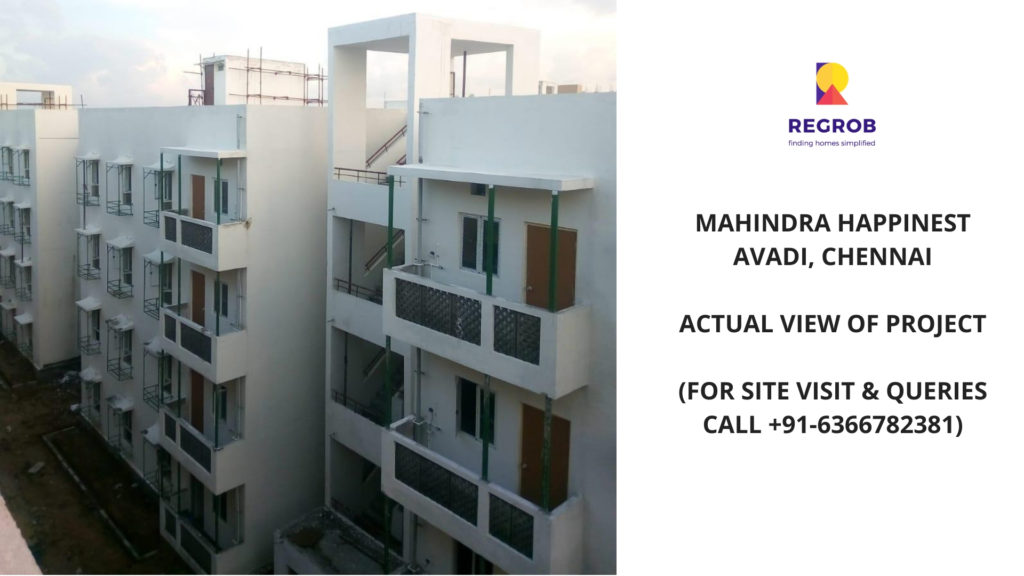 To explain the benefits of an IGBC certification I will have to write a separate blog. And because of this certification, the UDS provided by the developer astonishingly at 57.5 % along with a mind-boggling open space of 66 %. The pricing set by the developers of this project is just jaw-dropping with all the high-class amenities they provide. This development offers a beautiful range of internal as well as external amenities that are truly delightful for the inhabitants.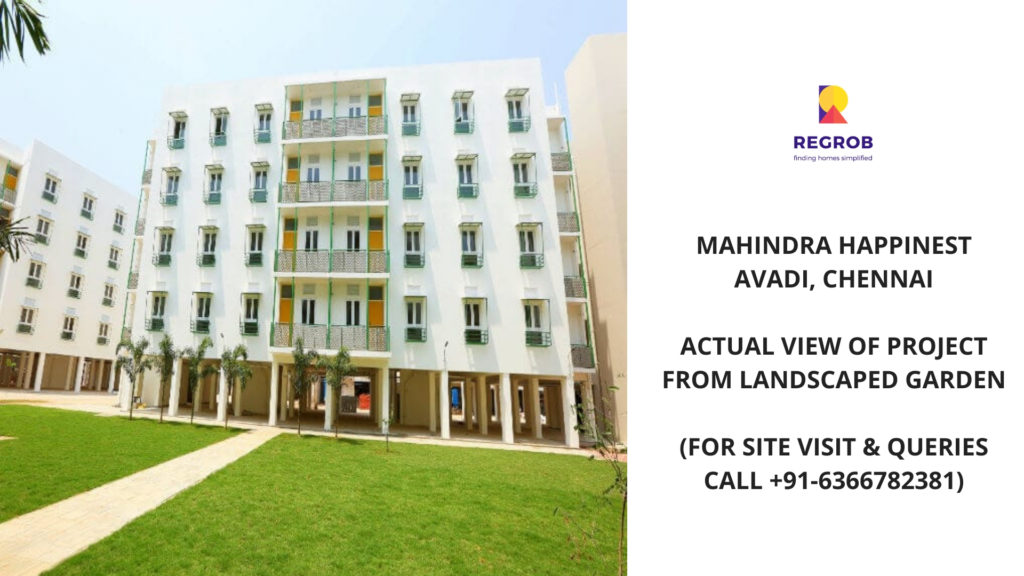 The apartments are spacious and contain high-end furnishings and fittings with vitrified and anti-skid ceramic flooring, elegant kitchen, high tech safety features and lots more. The beauty of this project is that the vibrant society consisting of more than 700 families has already set up an Apollo clinic and CCTV security surveillance for its fellow members along with a proposed library.
The masterpiece of a Master Plan: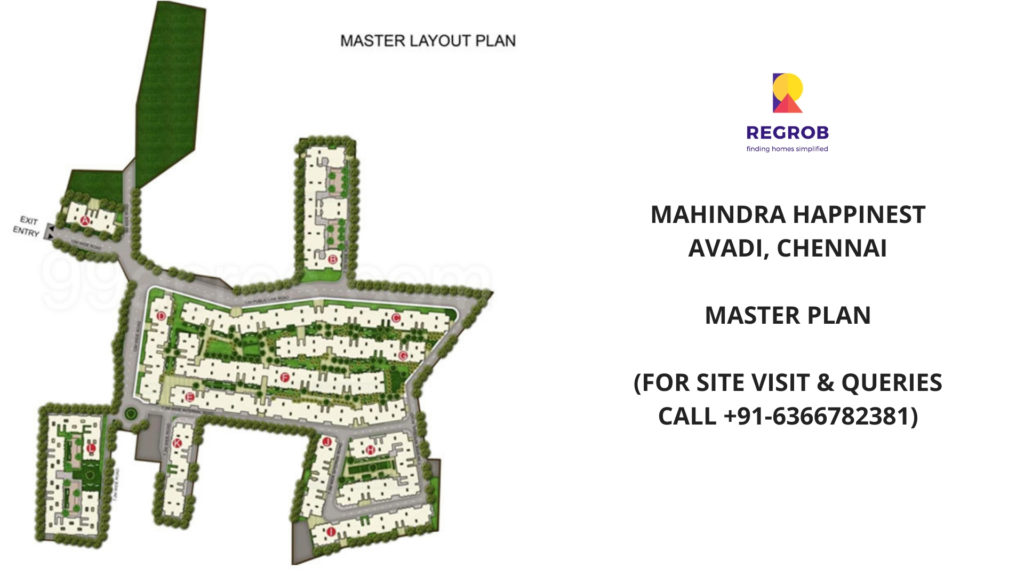 Doesn't it look like a mini-city in the above picture surrounded by full of greeneries? Spread across more than 13 acres of land, this project offers 3 types of units i.e. 1, 2 and 2.5 BHK apartments for its customers with a slit plus 4 configurations in 12 towers. This project has a total of 1268 units with more than 1000 apartments being already sold off due to the heavy demand for this ever booming location and of course the amenities being offered to its residents. This project offers a saleable area of 533 sft for 1 BHK and 677 sft for 2 BHK houses.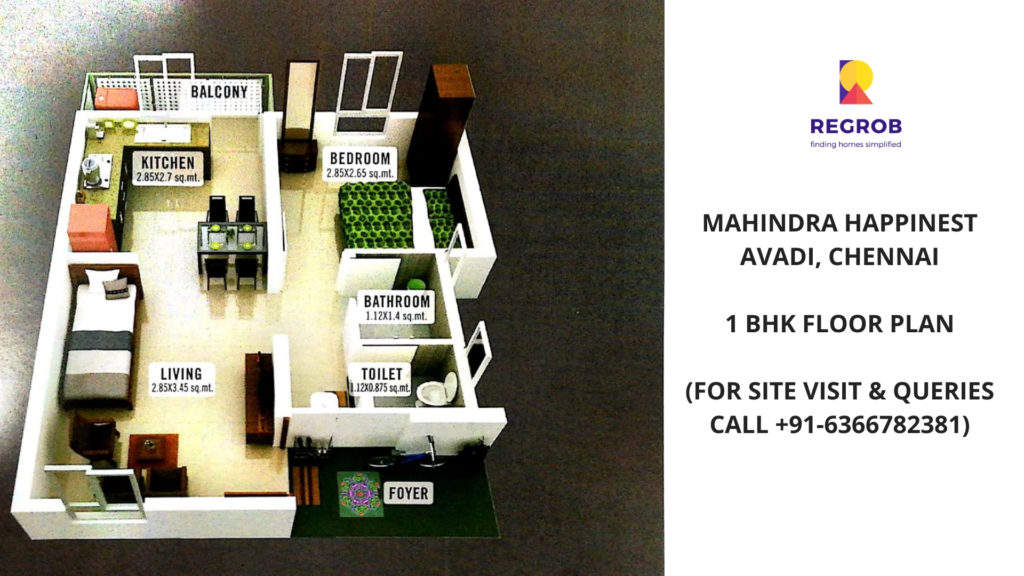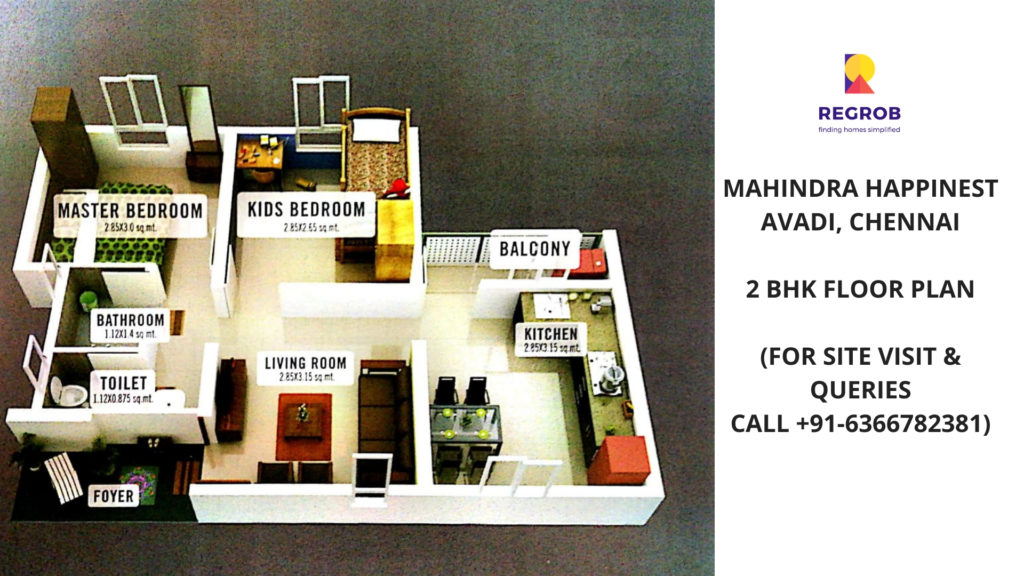 Mahindra Happinest USP:
Real estate consulting:
One-stop solution to all reality needs
100% focus on customer satisfaction
Not just another property daling agency
Team of experts offers customized services
Corporate and legal Advisory:
Detailed scrutiny of projects legal situation
Assist in all aspects of a real estate deal.
Team of experts providing support to any property
After sales Assistance:
Ensures tru satisfaction
Care for the customers
Not just stop with providing assistance.
NRI Services:
Portfolio management.
Resale services.
Personalized assistance to NRI Property buyers.
Mahindra Happinest Amenities & Offerings:
At Happinest, Avadi by Mahindra Lifespaces, there's plenty for everyone. They are not just for showcase purposes but will tempt you with using them more often than not.
24-hour Water Supply
Garden and Children's Play Area
RCC Road and Street Lights
Lift with Power Backup
Retail Shops
Indoor games
Open space with gym
Meditation centre
Apollo Clinic
CCTV
Mahindra Happinest Pricing:

The talk of the town is the pricing of this project as it the least in the surrounding micro-market with a brand of Mahindra's caliber. It makes it even more interesting with the PMAY Scheme that it offers for the first time home buyers. The other important aspect is the tie-ups with the reputed banks and the assistance provided in the requisite paper works. This project also offers faster sanction and disbursal of home loans.
| | | | |
| --- | --- | --- | --- |
| TYPE | SIZE(SFT) | AMOUNT * As on march 2020 | BOOKING |
| 1BHK | 533 | 19.06 L | 10% |
| 2 BHK | 677 | 26.22 L | 10% |
The customers also get an interest subsidy of up to 2.67 L if their annual income is less than 6 LPA for the first time under PMAY Scheme.
For site visit & Queries Call- +91-6366782381
You can watch the actual videos of other residential projects of Chennai Click here
We also have some other options of residential properties for you in Chennai Click here