The entertainment capital of India, Mumbai is also the most populated city in India and the 4th most populated in the world. Presently, Mumbai has a population of over 20 million. The number of people who migrate to Mumbai every year is countless. This has given rise to growing demands for residential homes in the city and also the growing price of homes. According to a study by the Reserve Bank of India (RBI), the price of houses to the monthly income ratio is highest among major Indian cities*. This means that the average monthly income required to own a house is quite high, making housing prices not accessible to the majority of the city's population. At this rate, finding a perfect flat in Mumbai is tougher than getting a job.
Owning a home is a financial milestone that every Indian looks forward to achieving. India's millennial generation, too, does not shy away from the same aspirations. But what differentiates Gen Y's home-buying approach is that they are more careful and prefer to wait for the right home that will fit into their tech-savvy, connected lifestyle.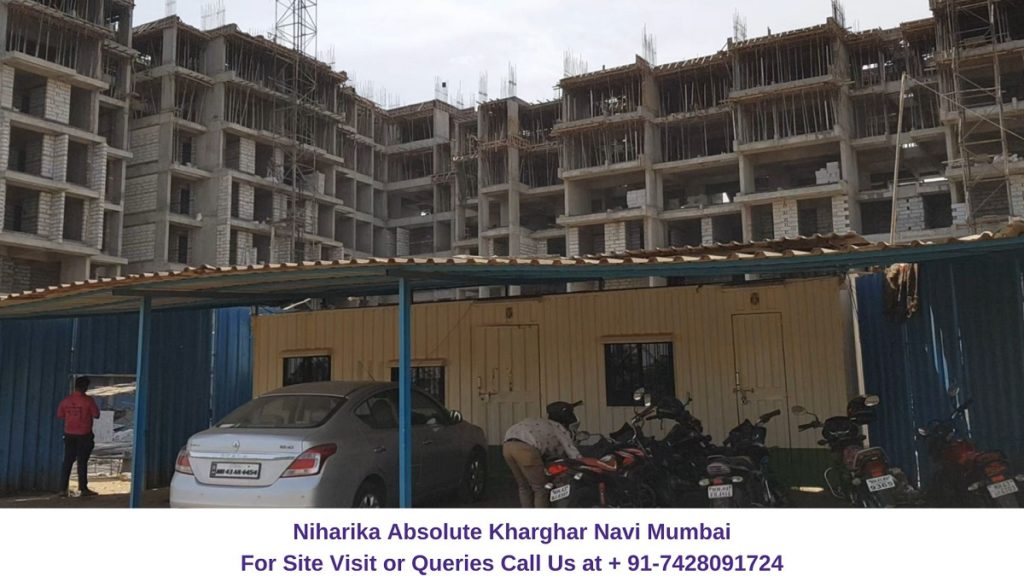 With India's millennial population being one of the largest workforces in the world and a dominant player in the economy, this generation is sure to be a challenging new prospect for real estate developers. Here are the many reasons why millennials are moving towards buying a home slowly but steadily!
1. Growing Purchasing Power
Millennials make up 47% of India's working population and are the chief wage earners. This means, millennials generate a large share of disposable income at a younger age, as comparedto the generations earlier. With the increase in purchasing power, investing in a home is perceived as a stable and profitable opportunity.
2. Need for Smart Homes
A digitally connected lifestyle has become the need of the hour for netizens. Gen Y prefers smart technology that helps simplify their life, and these latest advancements need to extend to their home. Home automation, IoT, energy-efficient appliances, state-of-the-art digital security features, and flexible living spaces is what this generation is seeking.
3. Exhaustive Research Online
Gen Y is independent when it comes to making financial decisions, but these are always backed by comprehensive information and insights from the internet. The netizen buyer will research online, reviews the credentials of the developer and assess the market before making a choice. This generation looks for quality housing projects, whether ready-to-move-in or under-construction, from renowned builders.
4. Sustainable Living
Where sustainability is the only way forward, millennials will go the extra mile to make a conscious and mindful purchase. More and more buyers opt for residences that are sustainably built to be eco-friendly, cost-effective, energy-efficient and help reduce the carbon footprint.
5. Rising Rental Expenses
Millennials favour home ownership over increasing rental expenses in the long run. Owning a home offers independence and flexibility that a rented home cannot. This generation would rather direct the money for monthly rent to pay off EMIs instead.
6. Expansion of Affordable Housing
Government initiatives like 'Housing for All' has been a game changer for India's affordable housing segment. Credit subsidies coupled with great options in affordable housing has swayed millennials from rental options to purchasing a home.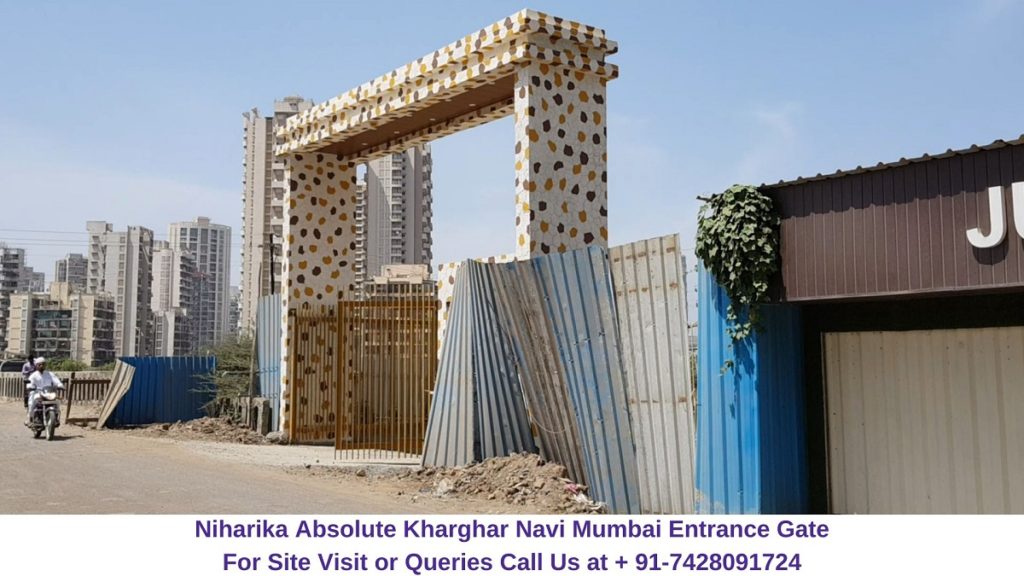 Likewise, Niharika Absolute is another such project located in Sector 39A, Kharghar, Navi Mumbai which has been built and developed by Juhi InfraBuild LLP. Since its inception, Juhi InfraBuild LLP, a sister concern of Juhi Developers, has been committed to designing architectural marvels and providing superlative services. The brand has established itself and continually proven to be one of the most sought-after names in the Real Estate industry. Constructing landmarks at strategic locations that derive appreciated value in terms of both returns and comfort, Juhi Developers have earned a reputation for quality construction and inspiring design. Developments that stand testimony to the brand's reputation are spread across Navi Mumbai. More of their projects include:-
Niharika Mirage (commercial spaces), Kharghar: – It is a world class commercial offering which binds quality and affordability to produce an optimum balance.
Juhi Serenity (residential spaces), Ghansoli: – A calm and tranquil ambience, with everything you need right around the corner, live in a blissful life. It is a lifestyle you cannot compare!
Niharika Enclave (Kamothe)
Bhumika Residency (Roadpali)
Juhi Residency (Kamothe)
Juhi Greens (Nerul)
Niharika Residency (Kharghar)
Niharika Absolute is the perfect mix of design, luxury and finesse. A home you've been waiting for. From architectural planning to the smallest comfort – every single detail carefully crafted to create an unparalleled ownership experience.
Q- Why should we consider buying a property in Niharika Absolute?
Designed for Higher Living: – These opulent 1 & 2 BHK living spaces span across 6 magnificent 14 storey towers and are designed keeping your convenience in mind. So, whether you are taking the indoors or outdoors ambience for consideration-live the absolute life!
A Gem of a location: – Located in sector 39A, Niharika Absolute sits in the heart of the most upcoming and planned part of the city.
1. Well connected to Mumbai Pune Expressway: 6 km
Old Mumbai Pune highway: 0.5 km
Central Park: One of The Largest Gardens in Asia spread across 290 Acres: 3.2 km
18 Hole Golf Course: 3.2 km
ISKON Temple: 3.6 km
D.Y. Patil Stadium: 11.4 km
Pandavkhada waterfall: 4.1 km
Metro station: 0.2 km
Kharghar Station: 6 km
Upcoming International Airport: 9 km
2. ENTERTAINMENT CENTRES
Utsav chowk: 6.2 km
Shilp chowk: 4.5 km
Multiplexes at short distance
3. EDUCATIONAL INSTITUTES
ACPCE Management Studies and Research College of Engineering: 7.2 km
NMIMS School of Business Management: 2 km
Bharati Vidyapeeth: 7.7 km
Institute for Technology and Hotel management (ITM): 6.7 km
International institute of fashion Technology (IIFT): 6.7 km
Satyagraha College of Arts, Science and Commerce: 5.6 km
Yeral Dental college and Hospital and Management: 6.8 km
4. HOSPITALS
Tata Hospital: 4.2 km
Om Navjeevan Hospital: 4.6 km
Ornate Hospital: 2.3 km
Geo Medicare: 4.5 km
Satyam multispecialist: 4.5 km
5. SHOPPING
D Mart: 3 km
Reliance Fresh Mart: 2.5 km
Little World Mall: 6 km
Glomax Mall: 6.3 km
6. SCHOOLS
Sanjivani International School: 3 km
Vibgyor High School: 3.5 km
DAV International School: 4 km
Covent Of Jesus & Mary High School: 4.8 km
Apeejay School: 4.4 km
Radicliffe School: 6.3 km
7. WEEKEND DESTINATIONS: 1-2hrs away
Khandala-Lonavala
Aamby Valley
Imagica
Matheran
Alibaug-Kashid Beach
Kolad
8. PROPOSED
Turbhe-Kharghar 8 Lane Tunnel
Fun City close To Kharghar of approx. 8700 crores (Approved by Govt): 3 km
Planned mega commercial Hub in Kharghar: 3 km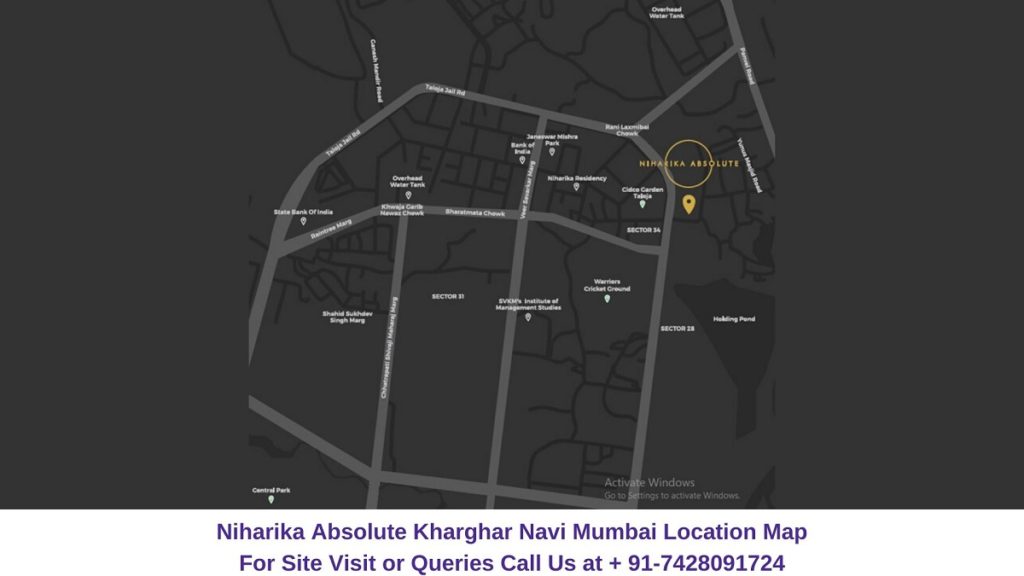 There's more to everyday: – Niharika Absolute offers exclusive amenities to its residents, ensuring every moment spells enthusiasm whereas each day, repose. An early morning jog, a quiet moment contemplating the sunset, a quick dip, a family get together. Live the absolute life every day!
Planned to perfection: – The arrangement of rooms, the flow from one room to another and the use of space is planned with utmost care and perfection for you to have an unparalleled living experience.
Q- As a man is said to have a right to his property, he may be equally said to have a property in his rights. So, what are the different types of properties available in Niharika Absolute which a property seeker should buy?
Current condition: – All of the mentioned below are under construction.
| | | |
| --- | --- | --- |
| TYPE | USABLE AREA (in square feet) | All-in Value |
| 1 BHK | 470 | 72 lakhs |
| 2 BHK | 650-735 | 1.07 crores onwards |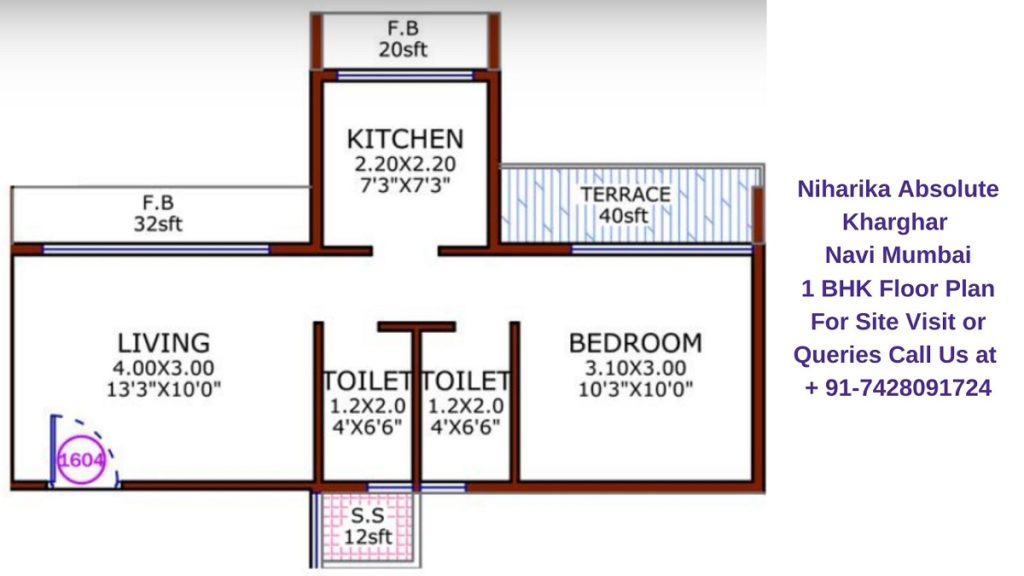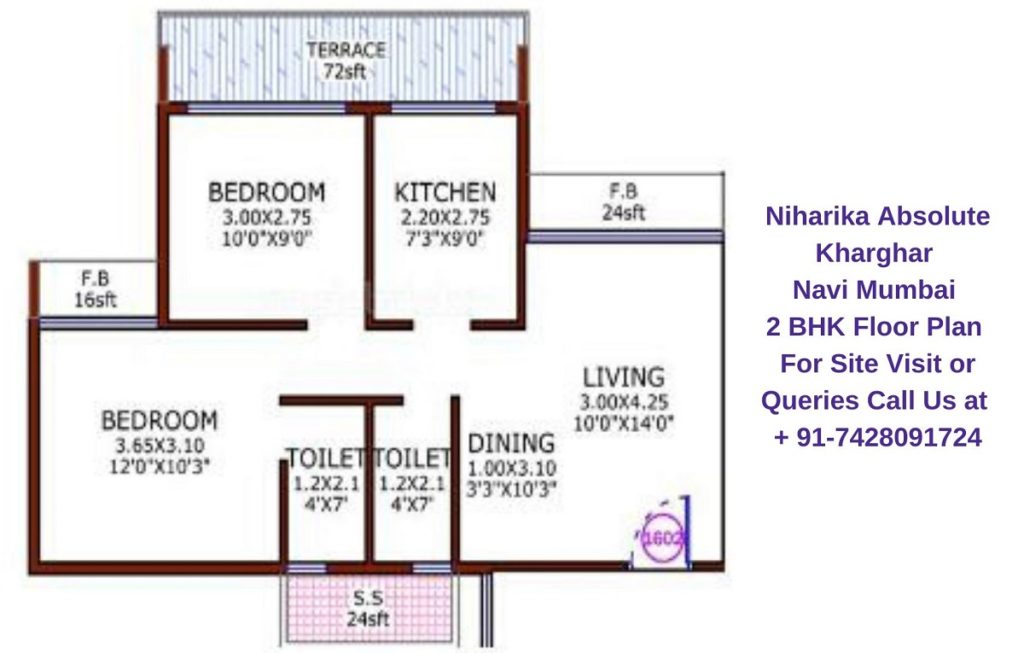 Q- I always say if the house I live in is comfortable, and I have all the amenities I need, then what more can you ask for? Talking about the Amenities in Niharika Absolute: –
The following are the various amenities offered by Niharika Absolute to its residents: –
The De-stressing Dip: – Submerge yourself in the feeling of utmost ecstasy. Do a quick lap across the length of the pool or just lay calm, gazing at the beautiful sky above. Take a calming spa to beat the busy day's humdrum.
ADULT SWIMMING POOL
KIDS' SWIMMING POOL WITH SLIDES
STEAM SAUNA SPA
JACUZZI (NEAR THE POOL)
Break a Sweat: – Let an all-new level of exuberance take over. Our extensive facilities make sure you strike the right balance between your mind, body and soul.
GYMNASIUM AND HEALTH CLUB
OPEN AIR GYM
JOGGING TRACK
Hop, Skip and Jump in to Play: – With a meticulously designed kids' play area right inside your complex, let every day be action-filled for them. And live worry-free as it is planned giving prime importance to kids' safety and security.
CHILDREN'S PLAY AREA
DAY CARE CENTRE
Practice Today, Champion Tomorrow: – Let the young ones disconnect from technology and screens as they discover, explore and master their athletic inclinations.
NET CRICKET PITCH
BADMINTON COURT
INDOOR GAMES
A corner for new experience: – Age is not just a number. It's a reason to care, respect and pamper the elders with their own senior citizen's corner.
Be the gracious host: – Let the magnificent occasion area give a warm welcome to your guests. Make events fun and interesting at Niharika Absolute.
For Site Visit & Queries Call- +91-7428091724
You can watch the actual videos of other residential projects of Navi Mumbai Click here
You can also check some other residential properties in Navi Mumbai Click here