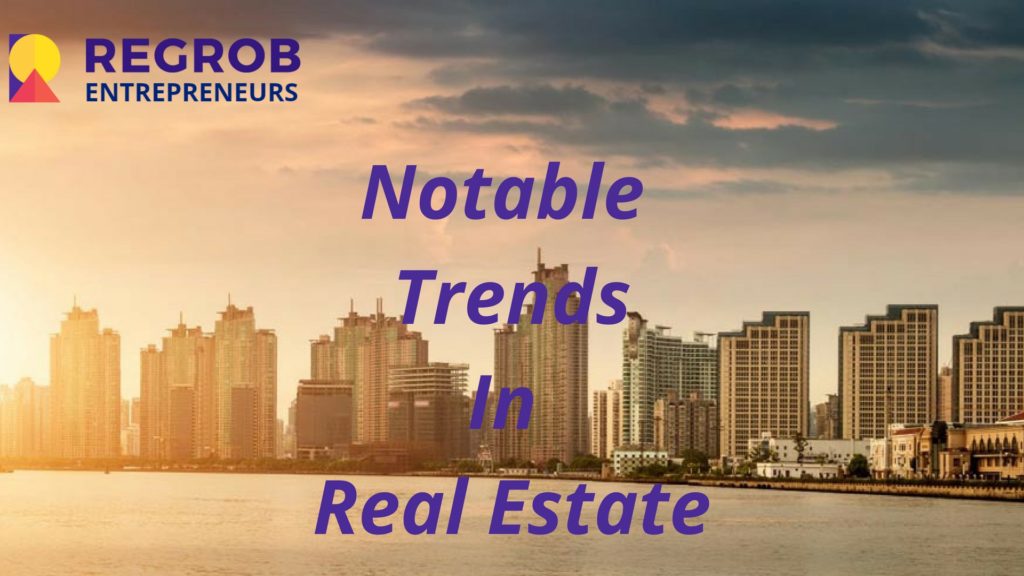 The Real Estate market is a "Real Glory Market" for the businessman, as this sector provides for the real wealth and success. This sector of the economy makes people rich and contributes to the national Income greatly. If, we talk about India's GDP (Gross Domestic Product) – Housing sector individually counts for 5-6 percent of country's GDP. It will increase at the compound annual growth rate of 30 percent in next ten years. And the Real Estate Market in India is expected to reach 180 billion US Dollar till 2020. And if, we consider people working in this sector, they are also becoming rich day by day with the ever-increasing housing demand.  This can be judged from the fact that -90 percent rich people became millionaire through Real Estate business. In short, this sector is increasing with each second and making people successful with it.
This sector is second largest sector after agriculture – in terms of Size and providing employment. Hence the important sector of our Indian Economy. The good thing -the sector is not just great for you (if you are a buyer) but can also do unbelievably great for your business (if you are a seller, broker or planning to invest in this sector). Everyone wants to achieve huge success and money in their life but only few reaches their Destination. And the fact – everyone is not aware of the right road is true. Run on the right road and in right direction, then only you can make a difference. Real Estate is a right path for your growth and success.
We have seen that many sectors of the economy are improving – whether it is a small sector or a big sector in Size. Wherever we see, we see the changes for the good and all these changes are positive in its own term. Similarly, Real Estate sector is also changing positively. Earlier the real estate market was unorganized and informal. Due to which dealing in Real Estate market was a huge headache. And the practice of fraud, Black money and illegal transaction was very common. But like other sectors, Real Estate had also improved with time and became organized. With many laws taking into place, the sector has become formal and easy to deal-in. Also, the sector is actively working on online mode rather than offline mode. Like the other commodities, now people search online for their home rather than visiting property dealers many times. The technological development has made the people tech-savvy in every field. So not only buyers, sellers and brokers have changed completely. The Real Estate market is in new shape. Thanks to the ever-changing trends and laws in Real Estate Market.

When we say about laws and acts, RERA (Real Estate Regulation and Development Act) comes to our mind first.  As the name suggest, it has made proper rules and clear regulations in the Real Estate market. Earlier, there was no set rules and regulation in the market. But, after the enactment of the act on May 1 2016 (Some provisions were made on May 1 2017). The property market has gained people's confidence and will likely to see more investment in coming years. The crystal clear policies (as defined under the act) had helped in making the property market transparent like the mirror. And the mirror is free from any sort of frauds. The policies are made in the way- that leaves no scope of fraud and insecurity in the property market.
After taking major actions like GST, Demonetization and Surgical Strike, Modi Sarkaar moved towards making big changes in property market.  After the demonetization, India's Prime Minister Modi declared about the changes in law against Benami Property (Property purchased in the name of others) in his Mann Ki Baat.
This step also marked the greatest victory in Real Estate Market. Earlier, the act against Benami Property was passed in 1988 and no progress was seen in property market. Recently, Benami Transactions (Prohibition) Amendment Act was enacted on 1 November 2016. And it was implemented on a very serious note.  Besides taking the Benami Property, the act calls for seven year punishment for the person holding Benami property. Plus he/ she would have to pay fine of 25 percent of the market value of the property. The law was important for fighting with corruption and Black Money. So, this is a major add-on for making the Real Estate market corruption free. Also, the black money transaction had been stopped as the illegal transactions are restricted. People who did frauds in Real Estate – are either too scared or unwilling to do any further crimes. This act laid the foundation stone for the organized Real-Estate market. Surely, this will make the investment more secure in Real-estate market and people can invest in the property market with their close eyes.
Other than Benami Act and RERA, law such as Transfer of Property Act is also there. Several changes have been made in the recent times. All these acts had one common motive- to make the Real Estate market more powerful and boost the investment in the Real Estate sector. In short, the emerging trends have made the Real Estate market more organized and transparent.
One such new trend is Franchise in real Estate. This emerging franchise trend is actually a trend setter, as everyone is moving towards franchise market for all the products and services. The Real Estate franchise is also good step in this direction. As we have discussed above about the importance of running on right road and in right direction- the Real Estate franchise is one good road which provides for sure-sure victory. The low cost franchise once bought can give you unbelievable amount of profit in future. The franchise basically provides with all the clients in your area, assistance in managing those clients, latest technology to maintain healthy relations with them and long term support in the related field. The biggest advantage in investing in Real Estate franchise – you have the brand name and people always invest in brands. Their confidence in the brand will make them come to you. So all you need to do is invest in sure-sure success franchise formula and earn brokerage fee (that may vary from thousands to lakhs of rupees).
You have to take the franchise, convert the online searchers and expected property buyers into clients. After the site visit and cracking the deal, the healthy amount of profit is all yours. Home is where your heart is – and you can be the one to complete the search for their dreamland while earning your share of profit. Regrob is one such great name in Real Estate world. Join hands with Regrob and start your success story now….