PBEL City Luxurious Residential Project In Appa Junction Hyderabad
PBEL Residency Entrance 
PBEL City is the most luxurious residential project in Appa Junction Hyderabad. This Luxurious Hyderabad Project is located in Appa Junction in such a way that this area comes in between Hitec City and the airport. PBEL has been launched and promoted by Incor Infrastructure Pvt Ltd.  PBEL is spread over an area of 25 acres. Hyderabad based builder Incor Infrastructure has invested $35 Million i.e., 225 crores in building up and launching PBEL residency.
PBEL Residency 360 view

PBEL Residency Tower
PBEL Residency View
PBEL Residency Outside View Of Towers
PBEL Residency Floor Way
PBEL Residency Floor Way
PBEL City is beautifully  designed and constructed in such a way that it is offering the most eco-friendly , spacious and breath taking surroundings. PBEL Residency is offering 2 BHK and 3 BHK residential units with beautifully crafted infrastructure. PBEL  is constructed in such a way that it consist of a total number of 13 towers. These towers are constructed with the beautiful names given to it for its recognition. These towers are so beautiful and spacious that each floor consist of more than two apartments such that residents feel free to move around in the corridors and take breath in the most spacious residents.
PBEL Residency Club House
PBEL Residency Inside Function hall
PBEL Residency Inside Gym
PBEL Residency Inside Hall
PBEL Residency Inside Yoga Hall
PBEL City is an under construction project in which almost three towers has been completed and has been allotted to people who were preferring to get into these locations and the possession of these apartments will be started on around April 2018. Rest of the towers are in under construction process. Six towers are in focus to be completed in four to five months so that the people who want to get shift into this residency can be allotted with these apartments in the upcoming months and the possession will be started in April 2018.
PBEL Residency Model House Kitchen
PBEL Residency Model House Waiting Hall
PBEL Residency Model House Child Room
PBEL Residency Master Bed Room
PBEL Residency Park View
The PBEL City  project is offering residential apartments with 2BHK and 3BHK residential units. The floor plans are varying from 1180 to 1540  Square Feet with carpet area from 944 to 1232  square feet and Basic Sale Price 4000/- for  2BHK residential units. The floor plans of 2 BHK residential unit prices are starting from 43.66 Lacs. The floor plans for 3BHK unit are varying from 1534 to 1972  Square Feet with carpet area from 1227 to 1577 square feet and Basic Sale Price 4000/- for  3BHK residential units. . The floor plans of 3 BHK residential unit prices are starting from 56.75  Lacs.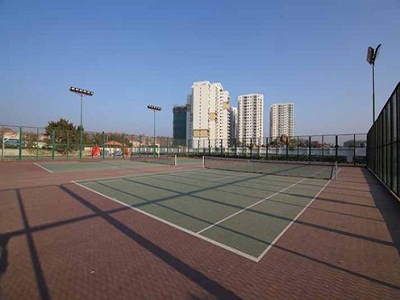 PBEL Residency Tennis Court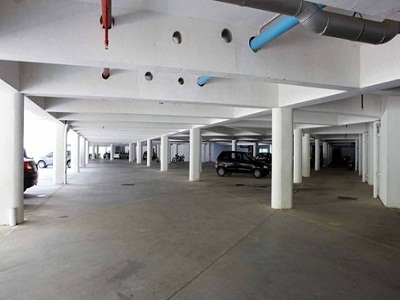 PBEL Residency Parking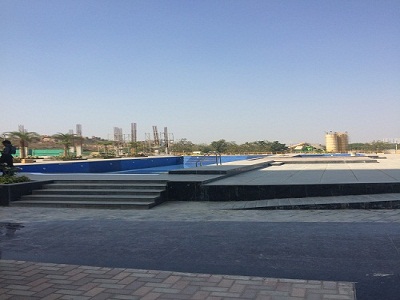 PBEL Residency Swiming Pool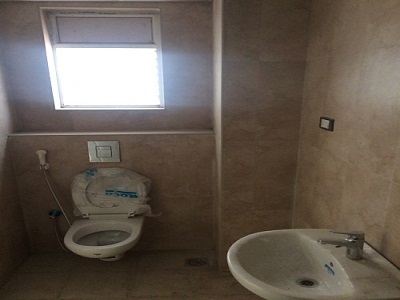 PBEL Residency Washroom
Amenities Offered By PBEL Residency
PBEL City Residential which is a Ready To Move In Project In Appa Junction Hyderabad is one of the most demanding project in Hyderabad, all of its units are beautifully designed. It offers wide ranges of amenities both indoors and outdoors to its residents like Landscaped lawns for an evening stroll , it has Clinic and Recreation Room , it has double height lobby , it has departmental stores , 100% power back-up , it has strawberry fields , 33 KV High Tension , Bank of India (ATM) , Fire Pumping Unit , Pharmacy , Centralized piped gas system , Club House (Under construction) ,  have provided 24-hour water supply , Swimming Pool , Bicycle rooms and mail rooms are provided , Gymnasium is well maintained and is very spacious , Car Parking is spacious , Children's play area is available with sand pits , Wi-Fi in all common areas is provided.
Location Advantage and Location Attractions
Hyderabad has an active residential realty market, where the capital values are high and the demands are also alarming up. Hyderabad has a blooming real estate market both in the residential and commercial market. Also, Hyderabad has been witnessed to have a number of new residential launches, which is now the  point of attraction for the builders as well as homebuyers.
PBEL City has been constructed in such a location that this location has many tourist attractions , hence people who will opt to shift into PBEL City will have an opportunity to get refreshed by travelling to not so far attracted places in the weekends. Some of the important places which the residents can find up in the near by location of PBEL City are as follows.
Birla Mandir, Hill Fort Rd which is a famous mandir in Hyderabad and is located near about 12 Km from the PBEL residency.
Birla Mandir
Puri Jagannath Temple which is the most beautiful and famous temple in Hyderabad. People from places travel to Hyderabad to take a view on this Temple. It is not so far from PBEL City. It is near about 5 Km from PBEL residency.
Puri Jagannath Temple
University of Hyderabad is one of the best known universities in Hyderabad. Students from different places prefer to relocate to Hyderabad to get qualified from University of Hyderabad. It is near about 12 Km from PBEL City residency.
University of Hyderabad
Banjara Hills is one of the famous places known in Gachibowli location which is just 20 minutes away from PBEL City.
Banjara Hills hussain sagar lake
Jubilee Hills is another tourist attraction in Gachibowli Extension which people can travel to for weekends fun and it is near about 20 minutes away from PBEL City.
Jubilee Hills
Golconda Fort is one of the most beautiful tourist attraction which is just 8 Km from PBEL Residency.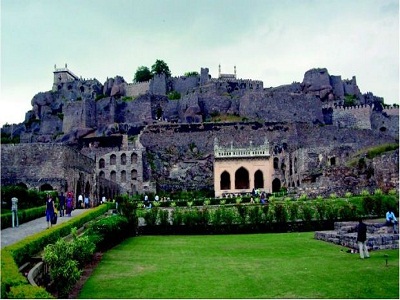 Golconda Fort
To know more about the beautiful PBEL City Residency Click here
Presentation on PBEL City Residency
Video on PBEL City Residency