Hello People! Today we will discuss about a very beautiful under constructed project in Madhyamgram, Kolkata by the name of PS Majhergaon.
PS Majhergaon is a project of NPR, Srijan Group, PS Group and Swadha builders. This project is located at Madhyamgram, Kolkata. The location is ideal for people looking for calm and peaceful surroundings to build their dream homes. This project is surrounded by greenery and natural waterbodies. It offers luxurious 2 BHK & 3 BHK apartments. Coverage area of this project varies from 661 Sqft to 1351 Sqft.
USPs of PS Majhergaon:
• Just 2.2 kms from Madhyamgram Chowmatha
• Only 9 kms from Kolkata International Airport
• 50+ modern amenities
• Surrounded by a large waterbody and plush greens
• Hospitals, educational institutes and entertainment zones are in the vicinity.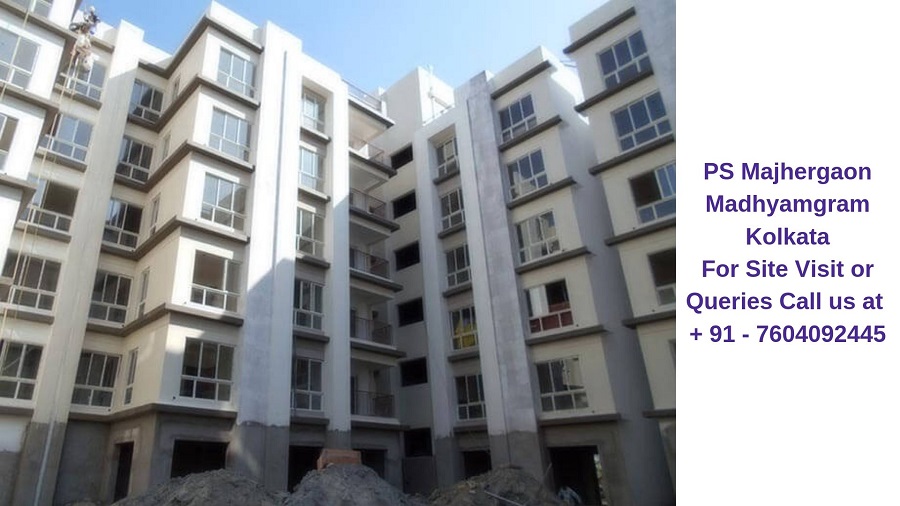 This is HIRA Registered Project. HIRA Registration Number:
• Phase I: HIRA/P/NOR/2018/000175
• Phase II: HIRA/P/NOR/2018/000142
• Phase III: HIRA/P/NOR/2018/000143
Built up area of 2 BHK varies from 661 Square Feet to 871 Square Feet. Carpet area varies from 529 Square Feet to 697 Square Feet. Price of 2 BHK flats starts from approx. 22 Lacs and goes up to 29 Lacs.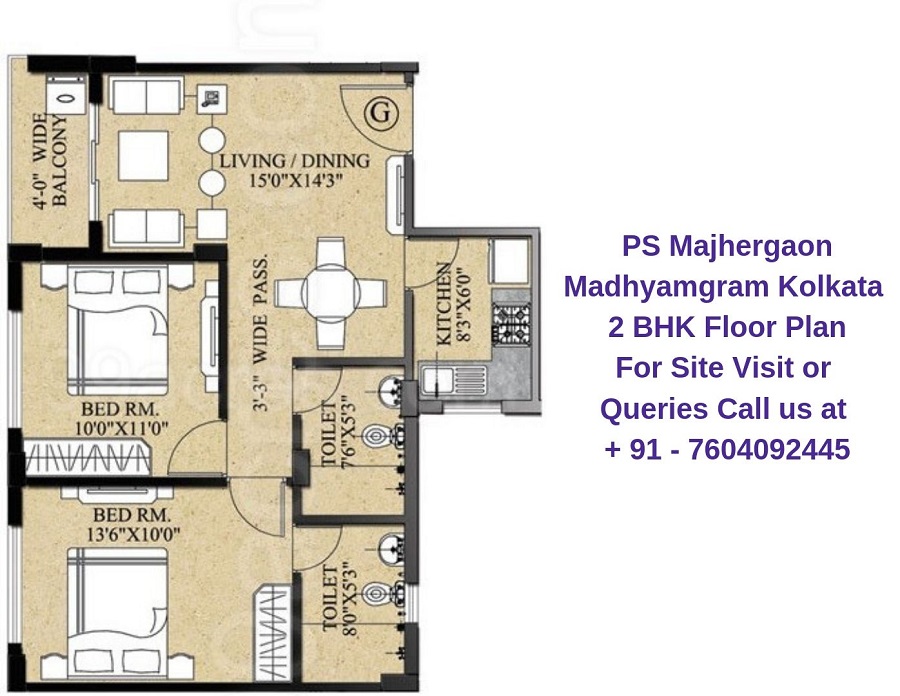 Built up area of 3 BHK varies from 1061 Square Feet to 1354 Square Feet. Carpet area varies from 849 Square Feet to 1083 Square Feet. Price of 3 BHK flats starts from approx 35 Lacs and goes up to 44 Lacs. Possession of this project will start from Dec. 2022.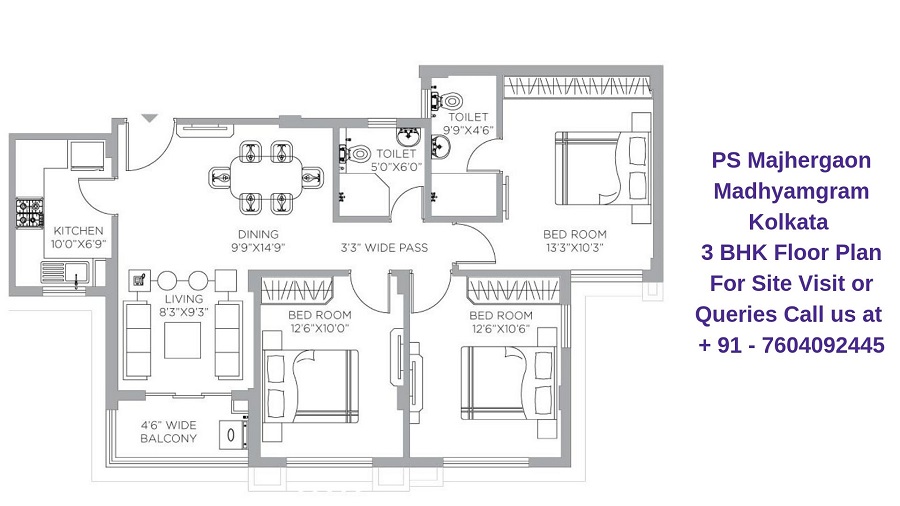 You may call us at 7604092445 to get our services free of cost. We will also help you to get the home loan. We will help you to find flats for sale in Kolkata within your budget.
It is a very big project. The project is spread over a total area of 10 acres of land. It has 60% of open space. This project has a total of 24 towers. The construction is of 6 floors. An accommodation of 730 units has been provided.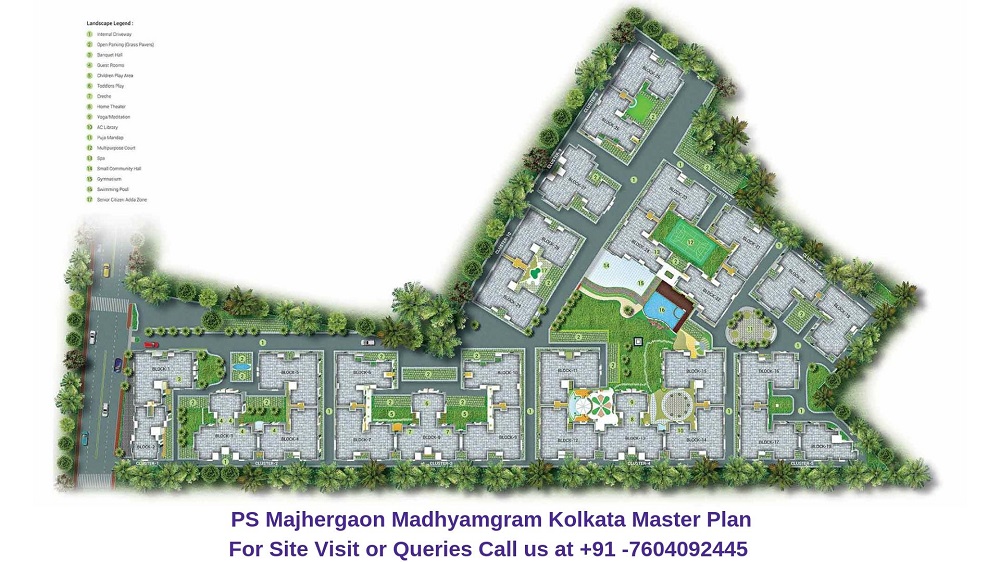 Features of PS Majhergaon:
• Swimming Pool
• Multipurpose Play Court
• Indoor Games room
• Children's play area
• Landscape Garden
• Club House
• Home Theatre
• Toddlers Zone
• Air Conditioned
• Gymnasium
• Yoga Room
• Nursery School
• Creche
• Puja Mandap
• AC Library
• Sr. Citizen Adda zone
• Garbage disposal area
• Meditation room
• Toilets in ground floor for drivers & servants
• Designated area for Pharmacy, Convenience Store, Laundry
• Four guest rooms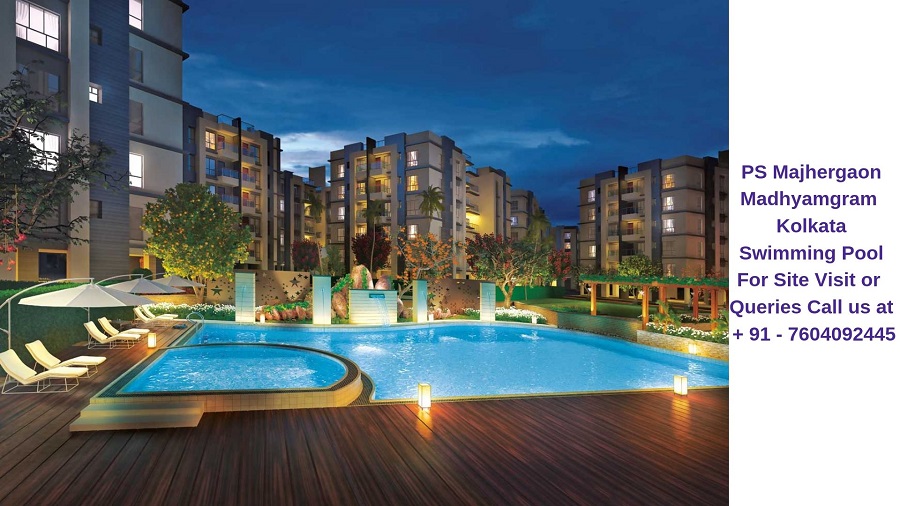 Madhyamgram is one of the most sought-after localities for real estate investments in the northern zone of Kolkata. Location of PS Majhergaon is very good. It has all the necessary amenities near to its location.
This Project is very close to like hospitals, schools and malls. It is just 3 Km away from Madhyamgram Railway Station. This Project is also very near to malls like City Mall and Star Mall. Narayana Multispecialty Hospital is only 3 KM away from this project. It's very luxurious project for you and your family.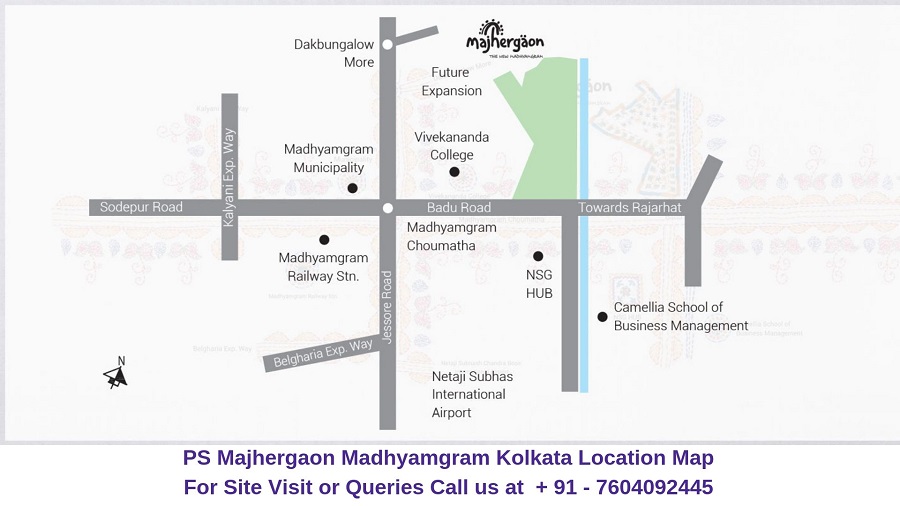 Consider this project if you are looking apartments in Madhyamgram, Kolkata. Have a free site visit with us of PS Majhergaon Project. We will help you with the free site visits and home loans.
To know more about PS Majhergaon Project and Apartments for sale in Kolkata make call at +91 – 7604092445
You can also watch the actual videos of other residential projects of Kolkata Click Here
We also have some other options of residential projects for you in Kolkata Click Here
To Know About Top 8 Under Construction Residential Projects in Newtown, Kolkata Click Here