Hello People! Today we will discuss about one of the best Commercial Project in Guntur named Ramakrishna Techno Towerz.
Ramakrishna Techno Towerz is an under-construction Commercial development located in Kaza Guntur. This project is spread across 25.25 Acres of land and carries 2 numbers of blocks with G+ 25 numbers of floors. It offers Shops and Office Spaces for sale. This project is in an 'easy to own' concept of lockable and unlockable units with immediate generation of rental income. Unlockable units are starting from 500 sqft and Lockable units starts from 5000 sqft. You can have the choice of owning 500 sqft to 20000 sqft at 5000 per sqft. This Project is approved by RERA.
Price Details:
Basic selling price –  5000/-
Minimum space for Unlocked units – 500 sqft
Minimum space for Locked units – 5000 sqft
Expected rent per sqft ( Bare shell) – 30/-
Plug & Play fit outs – 2000/-
Infra charges – 200/-
Corpus fund – 100/-
Advance maintenance – 50/-
GST – 12%
With a simple investment in 500 sqft area, you are immediately assured of a rental income of Rs.15000/- monthly in a bare shell structure.
If the buyer opts not to invest more, the promoters will complete the plug & play and take the additional rent for a period of 110 months.
Assured monthly returns is valid for 3 years or upto 31st Dec 2020, whichever is earlier.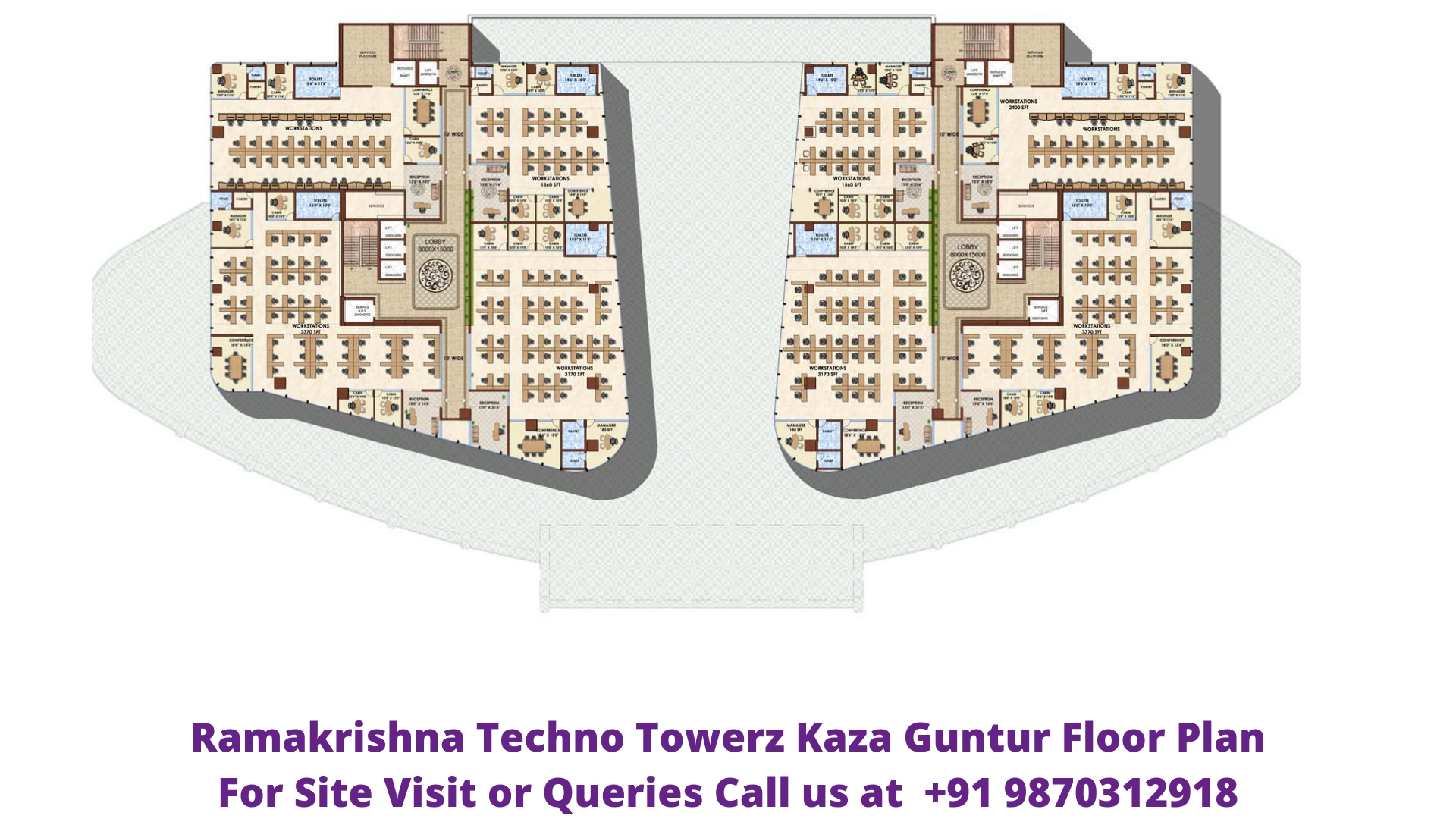 Ramakrishna Techno Towerz is located in Kaza Guntur. It is the place to be in evolving Amaravathi city. It is next to NH16, also it is in centre of a happening city. Excellent connectivity and high visibility make it the first choice of prestigious companies. This Project is very near to Nagarjuna University.
Specifications:
Double Glazed High Performance Envelope
18 Nos High-Speed Elevators
Central Air-conditioning
Training Center
Banks
Fitness and Lifestyle Centers
Broadband Internet Connectivity
Connecting Bridge at 9th Floor
Grand Lobbies
Flexible Office Spaces
Plug & Play Office Spaces
Lockable and Unlocked Units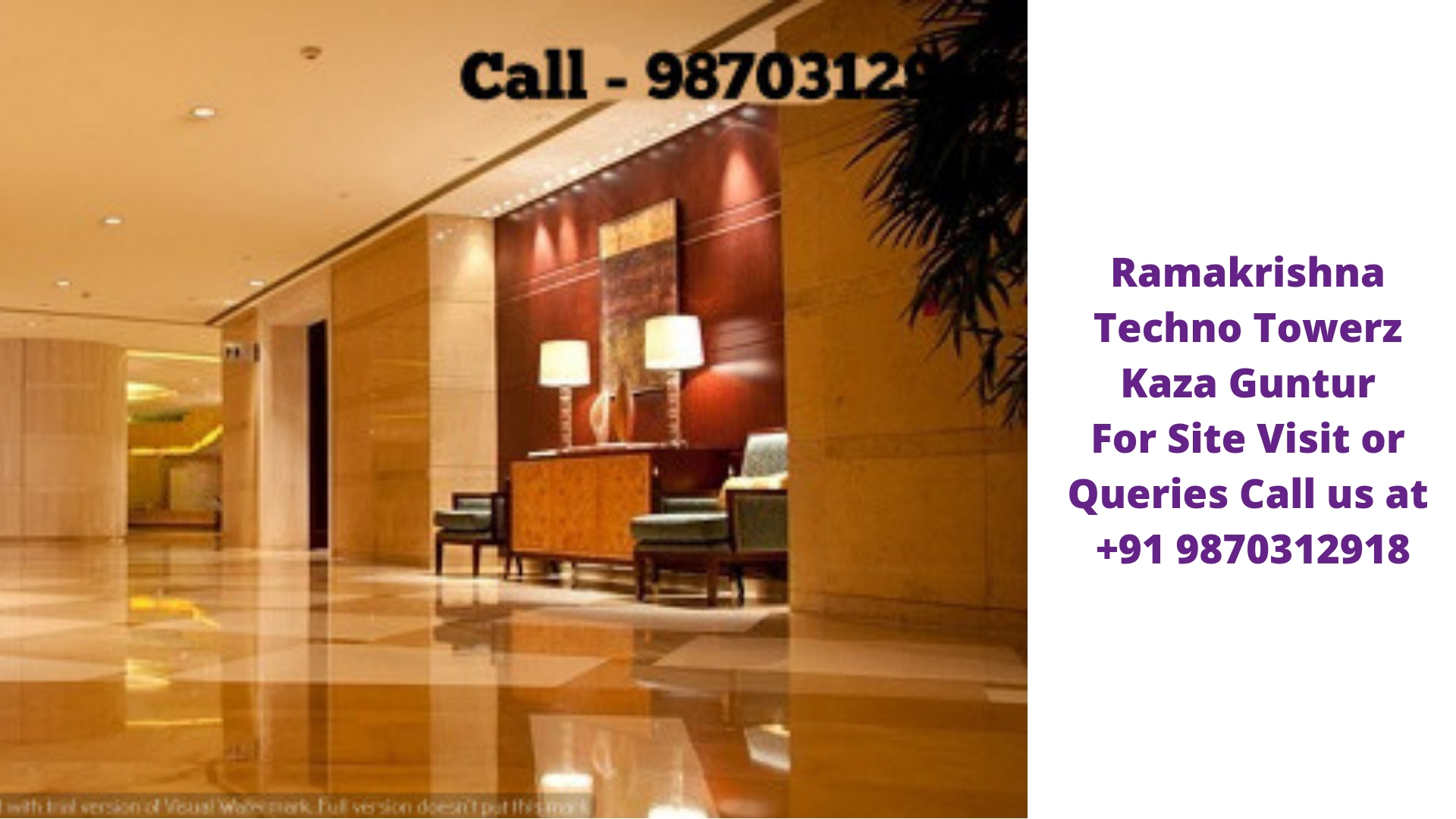 Call: +91- 9870312918