"Real Estate investing even on a very small scale remains a tried and true means of building and individual's wealth." – Robert Kiyosaki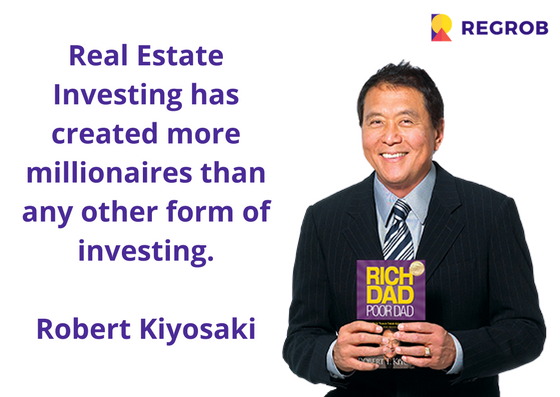 Real Estate is a great business where all dreams may come true in short time span. People who practice real estate business professionally and religiously live a wealthy and very satisfying life. They enjoy the success of getting homes to their happy clients.
However, many people who do real estate business do not achieve what is meant for them. There are many things that they lack –
1) Brand Power and Pull – Extremely important in real estate as trust is what people looking for in their agent.
2) Marketing Skills – In this cut throat competition having more prospects is the only way forward.
3) Operational Acumen – Real Estate business has huge operations part that needs dedicated working.
4) Access to Builders – You can only sell what you have got.
5) Culture Of Success – Momentum is behind all great success so keeping it intact is of huge importance.

These all above skills are crucial to a real estate business success. To have them requires lot of dedication and discipline.
Now, we believe that you have chosen to start a real estate business!
We'll examine each head where you will be working as a franchisee business or individual. This will give us good context to decide how we may be more successful and have more money with us.
"Change your focus from making more money to serving more people make money come in. – Robert Kiyosaki"

1) Brand Power and Pull – Real Estate buyers are looking for trust to initiate the process for going his biggest investment. To gain his confidence, a real estate broker needs to be professional and look professional. You should have sound knowledge of your area's real estate. Your office, your virtual persona should look good and impressive. You need to create a brand for yourself.
Creating a brand from scratch is a tough task. However it is not impossible to build your personal brand. You will have to work on your website, landing pages, social media profiles and keep providing new fresh content with authentic reports on these.
With regrob franchisee system, you gain all these things instantly. A very well equipped technology team to make you excel at all these fronts.
2) Marketing Skills – Number of prospects directly impact your closures. Your closures are your revenue. As the market is evolving towards internet, it is getting tougher to attract prospects. World wide web is the new place where first interaction happens. You need constant effort to keep winning at this market.
With regrob franchisee system, you have a great technology marketing team to back you constantly. You are always ahead of competition in prospecting.

3) Operational Acumen – Lots of operation is involved in real estate business. Starting from managing inventory of properties, managing leads, scheduling site visit, billing and taxation. This aspect is one of easiest to handle by a individual. You need a good ERP / CRM that may do this work for you. However it is not easy as it seems, you should be able to find the fit CRM for you. There are million of ERPs to choose from and finding the strategic and operational fit for you is like – lot of work. This is also back office work which is not very enjoyable.
With regrob franchisee, we have worked out our own system for this work. Our own best CRM to help us in this rigorous work. We provide you with dedicated relationship manager to help you with any trouble shoot also.

4) Access to Builders – When you start your real estate brokerage business, you need good relationship with builders. Accessing them and at the right level is a important piece in the business puzzle. There are different margins and incentives for different brokers. You may get more if you are generating more sales for them. Coming up to that margin for a individual broker is tough however not impossible.
With Regrob Franchisee, you gain out of company's pan india presence and start generating more revenues. It helps everybody in the business. Builder has relationship with company at all projects. An organized approach helps everyone in the chain.

5) Culture of success – Real estate brokerage business is very lonely at many times. Working with good teams helps you in having and celebrating success. You also gain from their experience and success. Working in team ensures that you deal with frustrations wisely and work towards success every time.
As there are many aspects of Real estate brokerage business and around 70% of work is taken care by your team. Becoming a franchisee with reputed and proven successful organization is good step.
Franchising means you are also low risking your plan. You are getting proven business model and support for your business.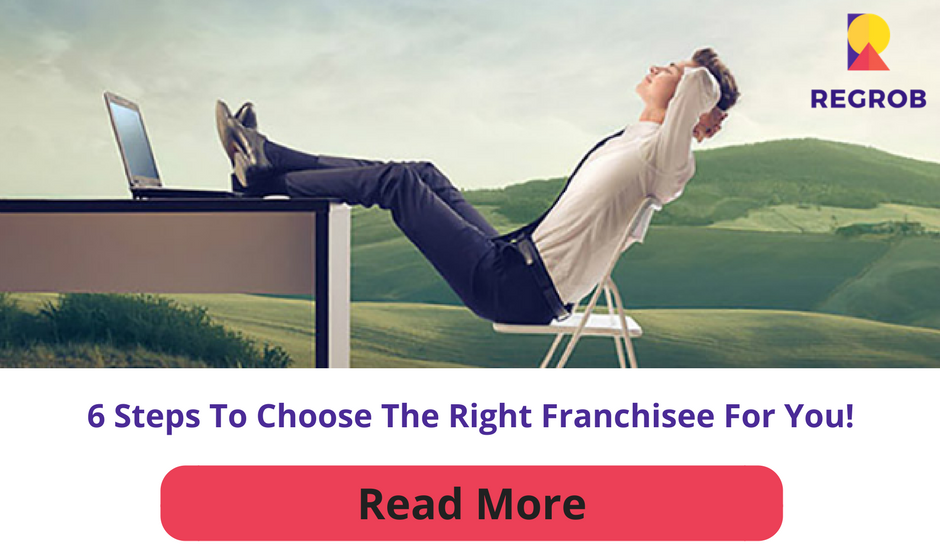 In the end, It boils down to serving more customers with profit !
Regrob Entrepreneurship programme helps you to setup your real estate brokerage business.
You may share your comment below.
Thanks You