Hello Friends! Today we will discuss about a very beautiful residential project in Newtown, Kolkata by the name of Realtech Nirman Hijibiji.
Realtech Nirman Hijibiji is an under constructed project. Its architectural design will provide the best solution, meeting all your living needs with creativity, innovation and high-quality standards. It provides 2 BHK & 3 BHK flats with all modern amenities. The built-up area of units ranges from 756 to 1419 Sq. Ft. Price of the project start from 35 Lacs.
This is a HIRA Registered Project with Registration no. HIRA/P/NOR/2019/000404.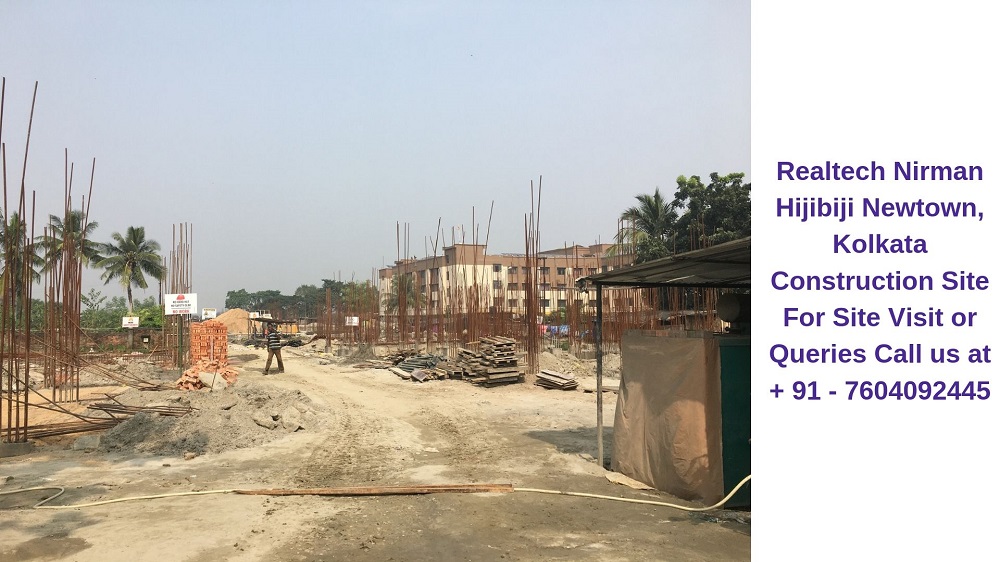 Realtech Nirman Hijibiji Project is around 4600 rupees per square feet. This is indicated pricing. You may call us at 7604092445 for correct pricing and do free site visit of Realtech Nirman Hijibiji project in Newtown, Kolkata. Possession of this project will be start from Dec. 2020.
The built-up area of 2 BHK apartments varies from 756 Square feet to 900 Square feet. Its Carpet area varies from 582 Square feet to 692 Square feet. Price of 2 BHK flats starts from 35 Lacs onwards.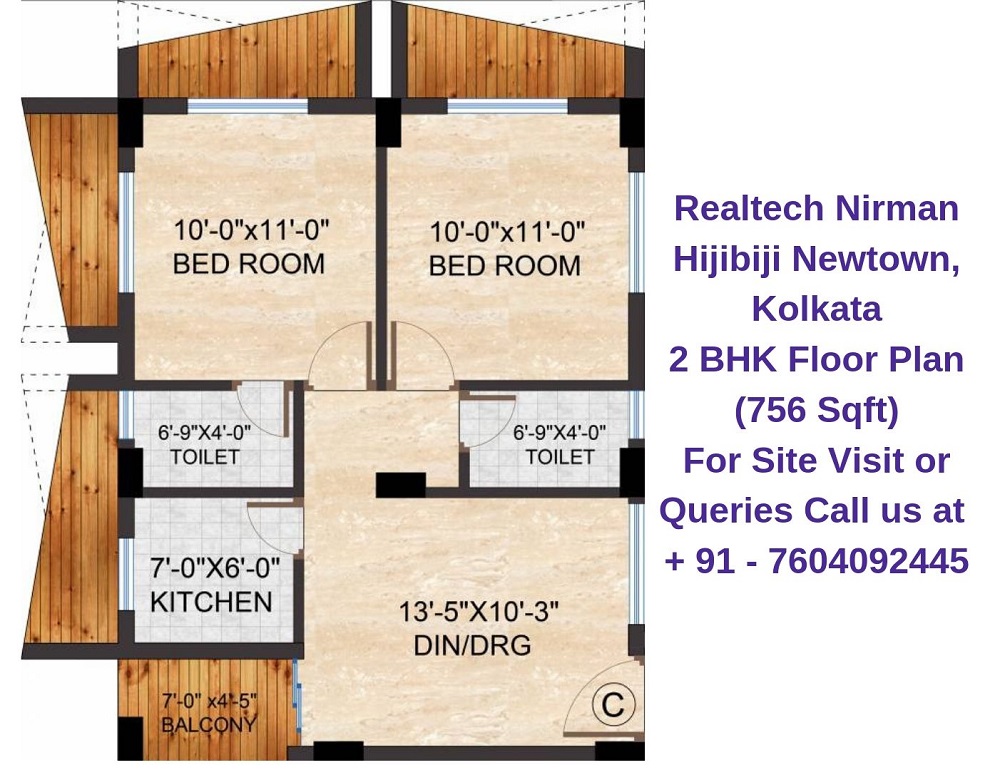 The built-up area of 3 BHK apartments varies from 1106 Square feet to 1409 Square feet. Its Carpet area varies from 851 Square feet to 1092 Square feet. Price of 3 BHK flats starts from 51 Lacs onwards. The flats offer stunning views of the surroundings.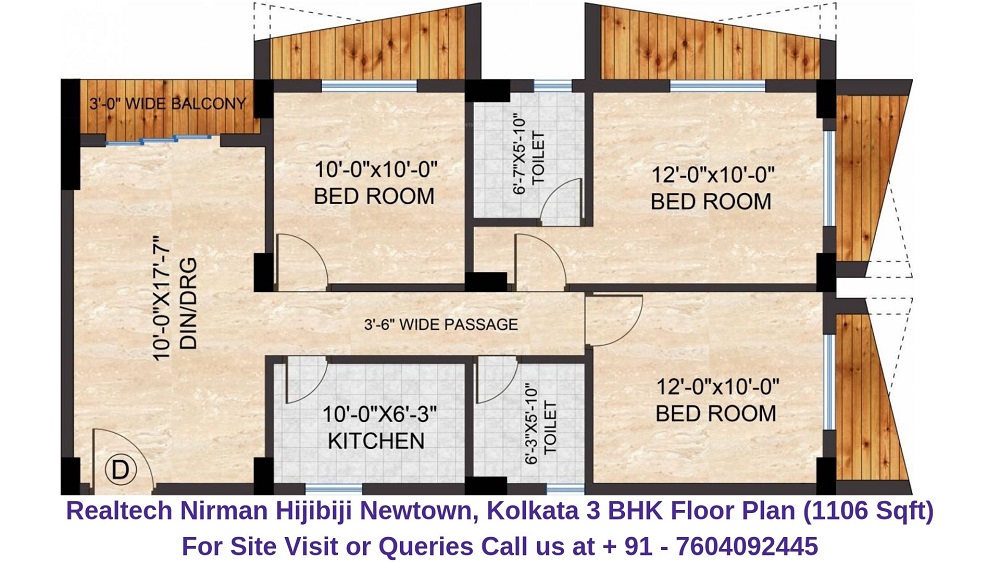 It comes with a variety of different amenities to provide luxury to its residents. Swimming pool, Gym/Fitness center, Playing Area, Clubhouse are one of such recreational centers. The park landscape is also available in this project. There is the facility of lifts for easy access to floors. It comes up with car parking also! It is Vastu Compliant.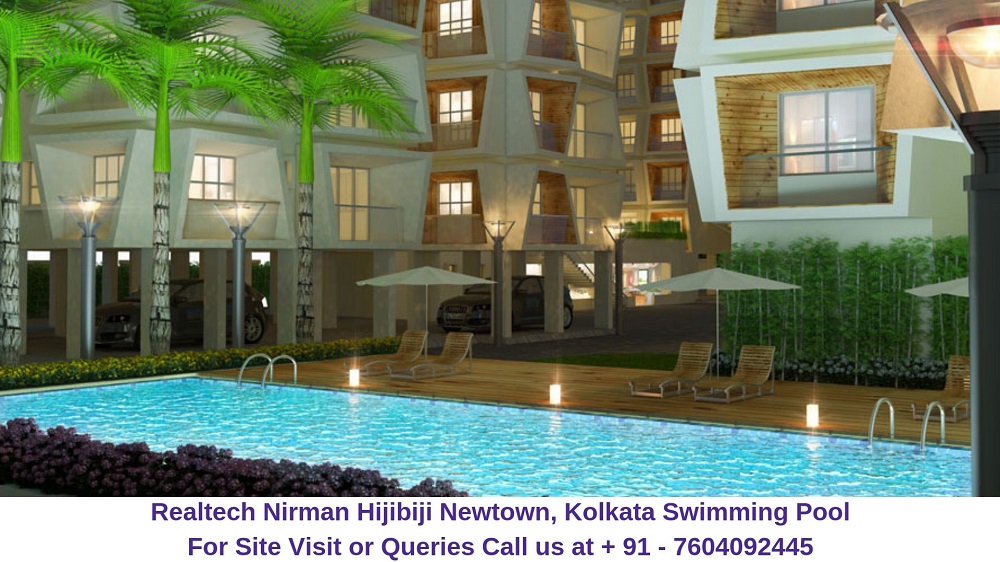 You may call us at 7604092445 to get our services free of cost. We will also help you to get the home loan. We will help you to find flats for sale in Kolkata within your budget. The project is spread over a total area of 2.97 acres of land. It has 75% of open space. This project has a total of 6 towers. The construction is of 12 floors. An accommodation of 336 units has been provided.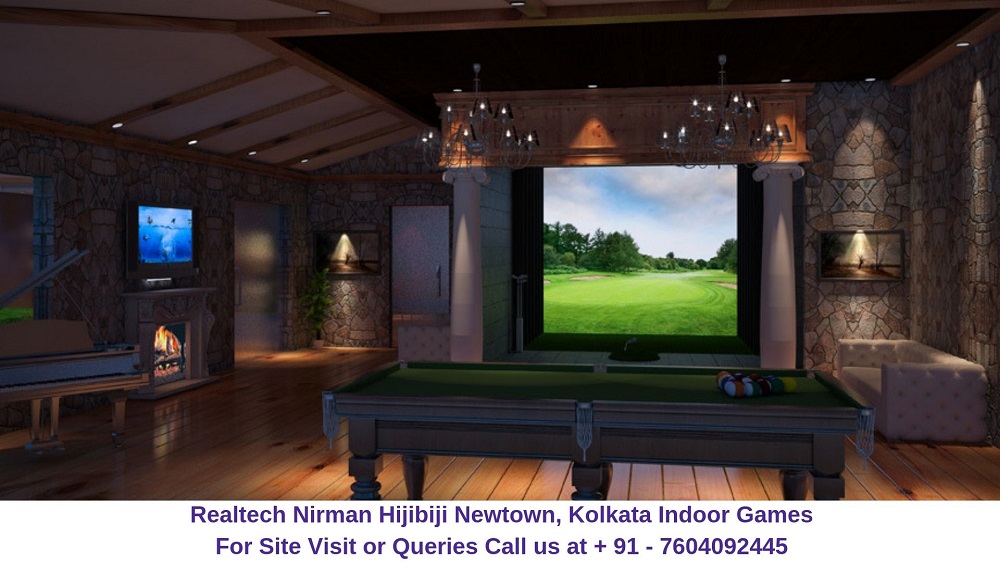 Newtown is a rapidly growing satellite city of Kolkata. Several IT companies are based here. The area can be accessed from Sector V Salt Lake easily. This project is just 12 Km away from the International Airport. Schools and Universities are in proximity to the society. Tata Renaissance Hospital is 9 Km away from this project. Techno India College of Technology is only 3 Km away from the project.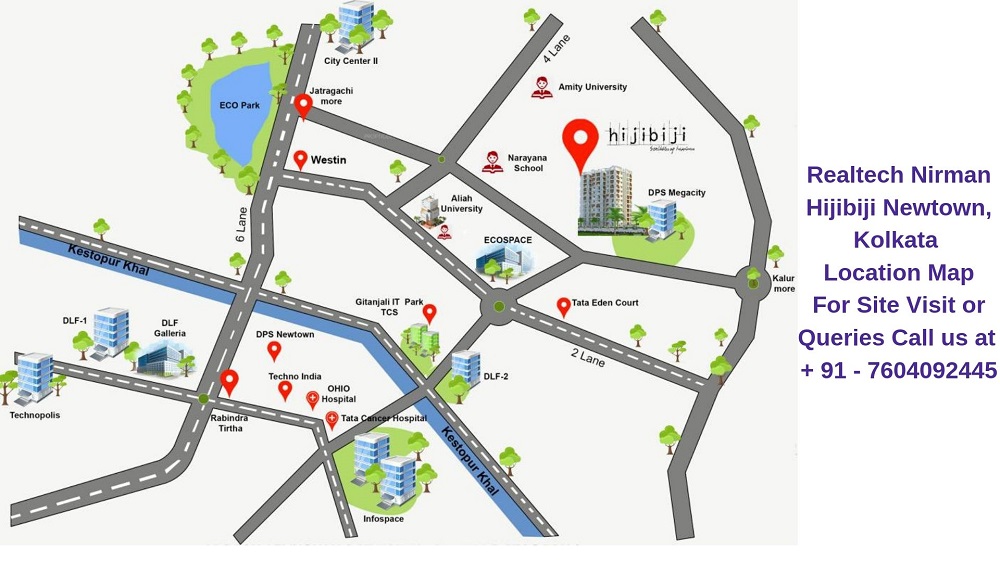 Consider this project if you are looking apartments in Rajarhat – Newtown, Kolkata. Have a free site visit with us of Realtech Nirman Hijibiji Project. We will help you with the free site visits and home loans.
To know more about Realtech Nirman Hijibiji Project and Apartments for sale in Kolkata make call at +91 – 7604092445
You can also watch the actual videos of other residential projects of Kolkata Click Here
We also have some other options of residential projects for you in Kolkata Click Here
To Know About Top 8 Under Construction Residential Projects in Newtown, Kolkata Click Here