Hello People! Today we will discuss about one of the most desirable projects in Rajarhat-Newtown area and the project is Realtech Nirman Rajotto.
Realtech Rajotto is residential development of Realtech Nirman Pvt. Ltd. These luxurious 2 BHK and 3 BHK housing units makes it a dream home to everyone. This is an under constructed project in Rajarhat, Kolkata whose possession will be offered on December 2022. Price of the project starts from 18 Lacs onwards.
This is a HIRA Registered Project with Registration no. HIRA/P/NOR/2019/000403.

BSP of Realtech Rajotto is approx. 3100 rupees per square feet. This is indicated pricing. You may call us at 7604092445 for correct pricing and do free site visit of Realtech Rajotto project in Rajarhat, Kolkata.
The size of the 2 BHK apartments ranges from 586 Sq. Ft. to 679 Sq. Ft. Price ranges from 18 Lacs to 21 Lacs.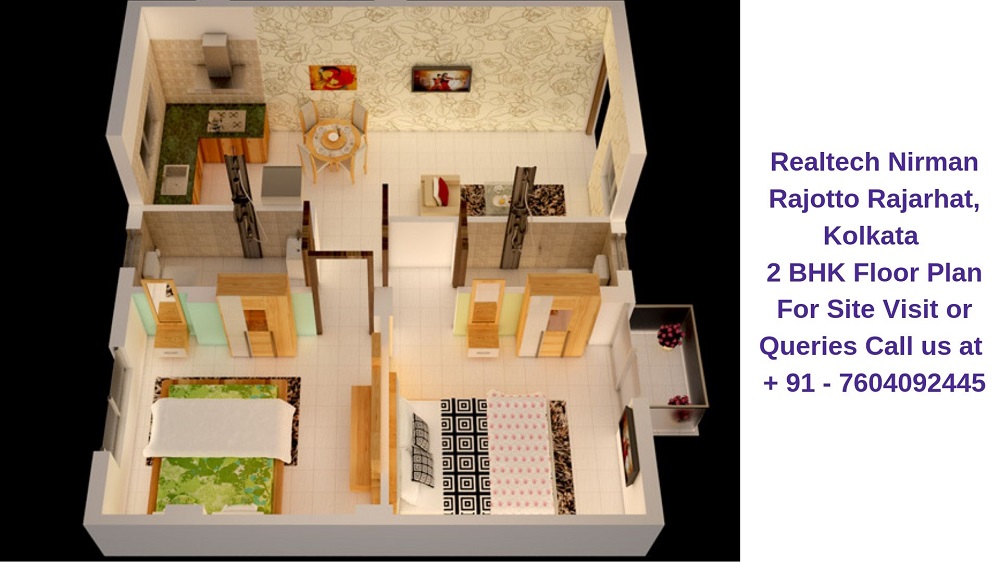 The size of the 3 BHK apartments ranges from 898 Sq. Ft. to 958 Sq. Ft. Price ranges from 28 Lacs to 30 Lacs. These apartments are beautifully crafted with world class amenities.

USPs Of Realtech Rajotto Project:
• Spread over 1.74 acres with 0.70 acres of open/green spaces
• 12 KMs from Netaji Subhas Chandra Bose Airport
• Surrounded by major IT Hubs like ITC Infotech, Wipro and Infosys
• Adjacent to major educational institutes like, St. Xavier's University, Aliah University, Amity University, etc.
• Gateway of New Town at 2 KMs from the project
• Good connectivity to major parts of the City by AC Bus, Cabs, Metro, etc.
• Located off 6-Lane Expressway, just 12 mins from Sector V.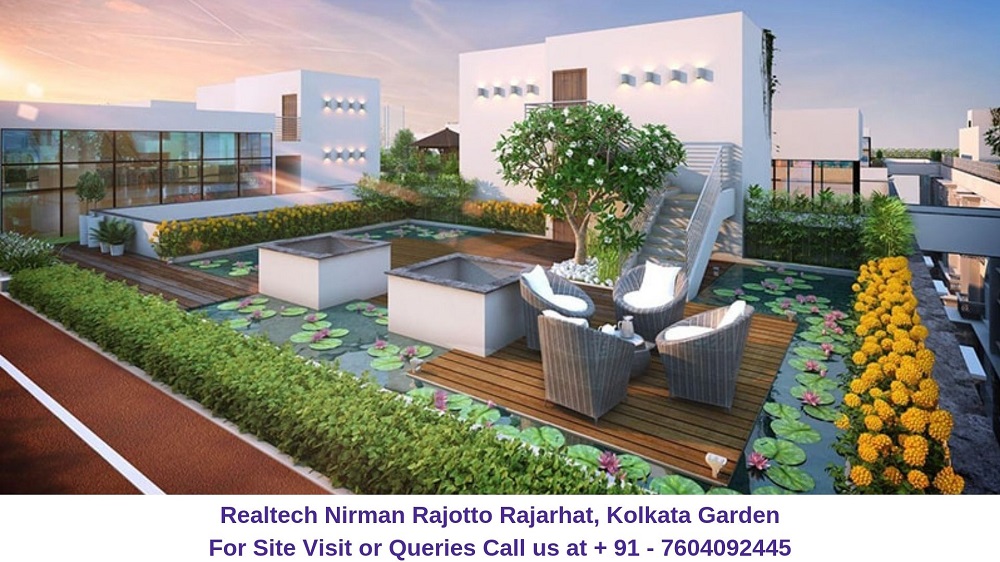 We will help you with legal checks for your apartments. We will also help you with home loans and free site visit to these apartments.
Swimming pool, Gym/Fitness center, Cafeteria, Clubhouse are one of such recreational centers. The society is well equipped with the park landscape. It also offers services like Car parking, lifts, Banquet hall, Community hall, and Library. The coverage area has a 40% open area. The project has 6 towers and 4-floor giving buyers enough space.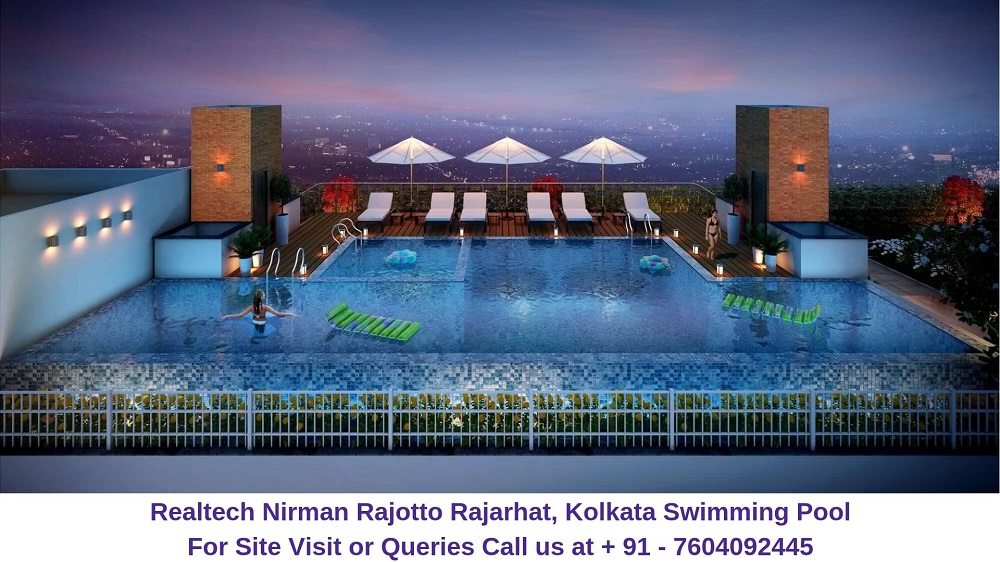 Well, if you are planning a nice and relaxing home of your dreams then Realtech Rajotto is the place to be. It's not just a home; it's an experience of a lifetime.
To know more about Realtech Rajotto Project and Flats for sale in Kolkata make call at + 91 – 7604092445
You can also watch the actual videos of other residential projects of Kolkata Click Here
We also have some other options of residential projects for you in Kolkata Click Here
To Know About Top 8 Under Construction Residential Projects in Newtown, Kolkata Click Here