This is a thing of pride for Regrob Team that Mr. Nagasimha, City master franchisee from East Bangalore has received the prestigious sustainable leadership award 2021.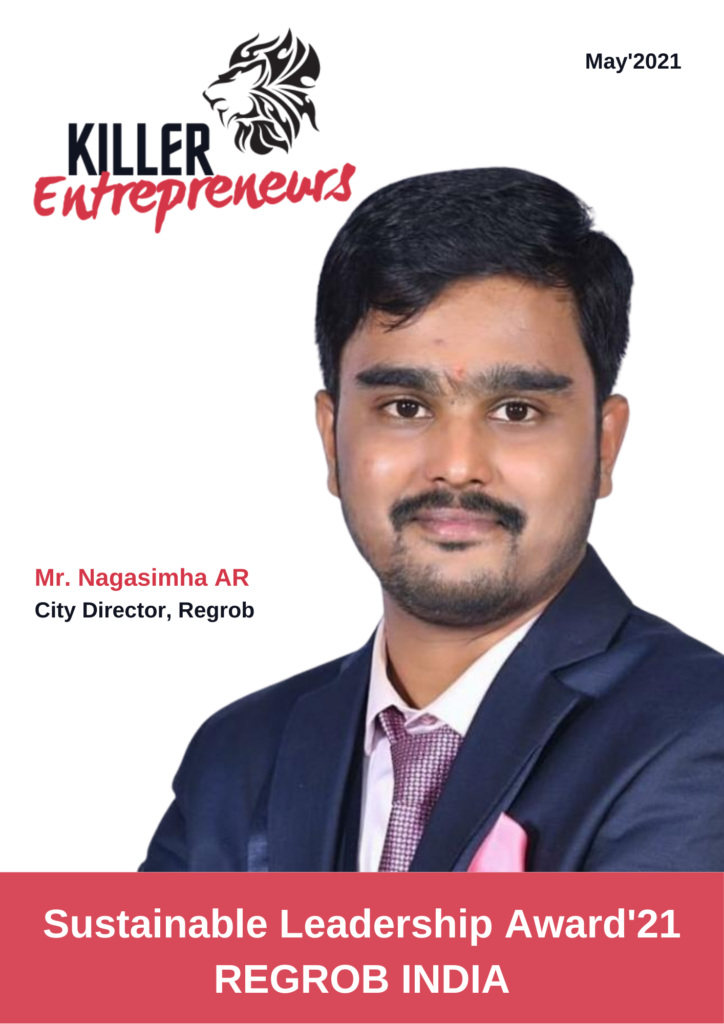 Mr. Nagasimha is an engineer by training and entrepreneur by choice.
He is having a very pleasant, profitable entrepreneurship with Regrob for the last 3 years and will do on for a long time.
He has a big team to lead with 5 branches and 14+ people in-house team.
He is very proficient in process management and sales.
A very polite person, he loves real estate & to meet new people.