The Soul is a residential development by PS Group & Primarc Group. This project is located at Action Area III in Rajarhat Kolkata East. The project is well equipped with all modern amenities and 24 x 7 security service to facilitate the needs of the residents.
The entire project spans across 6.89 Acres and carries 10 numbers of Towers with 16 numbers of floors each. It total comprises of 704 numbers of units. It has 69% Open Space. This project has constructed in 2 Phases which offers 2/3/4 BHK residential apartments.
This is Under Construction Project. Possession of First Phase will be given by Jan. 2023 and Possession of Second Phase will be given by Dec. 2024. HIRA Registration No. of Phase 1 is HIRA/P/NOR/2018/000138 and HIRA Registration No. of Phase 2 is HIRA/P/NOR/2018/000133.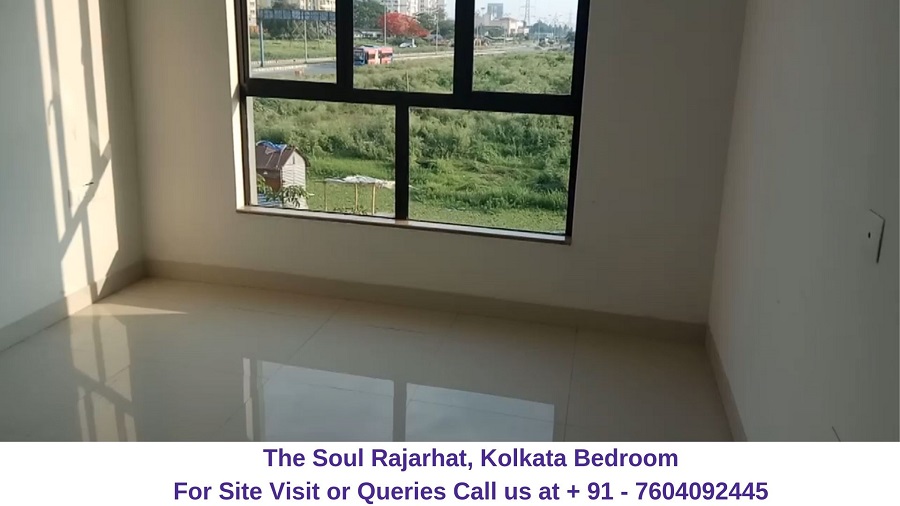 Price Details:
• The Carpet area of 2 BHK unit ranges from 609 Sq. Ft. – 610 Sq. Ft. The price of 2 BHK unit starts from 60 Lacs onwards.
• The Carpet Area of 3 BHK unit ranges from 706 Sq. Ft. – 1522 Sq. Ft. The price of 3 BHK unit starts from 75 lacs onwards.
• The Carpet area of 4 BHK unit ranges from 1009 Sq. Ft. – 1010 Sq. Ft. The price of 4 BHK units starts from 100 lacs onwards.
USP Of The Soul Project:
• From the house of well reputed Builders
• Situated in the most happening place in New Town Action Area-3
• The Perfect Mix of Urban Life with Nature
• Large Window
• Utility Balcony
• Swimming Pool
• Pet Zone
• Natural Waterbody
• Adventure Play Park
• Dense Greenery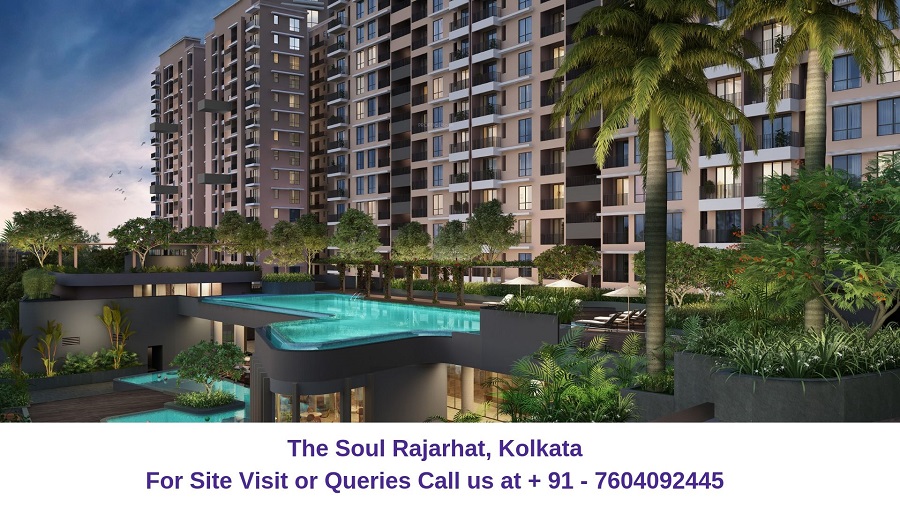 Location Advantages:
The Soul Project is located at Rajarhat Rd, Action Area III, Newtown Kolkata. This project is easily connected to major areas of City Kolkata. Major schools and hospitals situated at a distance of 5 km. Schools and Universities are in proximity to the society. Commuting is also easy from this place, as the Public Transport is very convenient in this area. The Apartments faces the wide road. It offers the best investment opportunities for those who want to invest in Kolkata.

CONNECTIVITY:
RAILWAY STATIONS:
• Ultadanga Station: 18 kms
• Sealdah Station: 21 kms
• Howrah Station: 33 kms
AIRPORT:
• Netaji Subhas Chandra Bose International Airport: 18 kms
METRO STATION:
• Kalakhestra Metro Station (Upcoming): 7.5 kms
BUS TERMINUS:
• Hidco Bus Terminus: 30 Metres
HIDCO MORE:
• Narkel Bagan More: 7.7 kms
HEALTH CARE:
• OHIO Hospital: 7.2 kms
• Bhagitrathi Neotia: 7.3 kms
• Shankar Netralaya: 6.9 kms
• Tata Medical Centre: 7 kms
SCHOOLS:
• DPS Megacity: 7 kms
• DPS New Town: 7.6 kms
• The New Town School: 9.6 kms
COLLEGES:
• IIT Kharagpur Rajarhat Campus
• (Rajarhat Research Park): 3.8 kms
• St. Xavier's University: 4 kms
OTHERS:
• Shapoorji Pallonji Bazaar: 500 Metres
• Novotel: 10 kms
• Pride Hotel: 10 kms
• The Westin Hotel: 10.7 kms
• Downtown Mall: 4 kms
• Central Mall: 10 kms
• Axis Mall: 11 kms
• Inox (Downtown Mall): 4 kms
• Bioscope (Axis Mall): 11 kms
• Nazrul Tirtha: 11.5 kms
• Eco Park: 9 kms
• SBI (Unitech Branch): 7.2 kms
• UBI (Newtown Branch): 10 kms
• ICICI (Technopolis Branch): 11 kms
• Sector V Fire Station: 13 kms
• Newtown Police Station: 7 kms
• Park Street: 23 kms
• Dalhousie: 28 kms
• Sector V: 12 kms
Amenities:
• Community Halls
• Multipurpose Hall
• Party Lawn
• Indoor Games Room
• Swimming Pools: Lap Pool, Leisure Pool & Jacuzzi, Kid's Pool
• Gymnasium / Health Lounge
• Changing Room facilities & Steam Bath
• Squash Court
• Mini Theatre
• Business / Reading Lounge
• Amphitheatre
• Performance Deck
• Outdoor Badminton Court
• Outdoor Basketball Practice Court
• Gym /Fitness Area
• Open to Sky Pavilion for Yoga & Meditation
• Open to Sky Pavilion for Skating Rink cum Festivals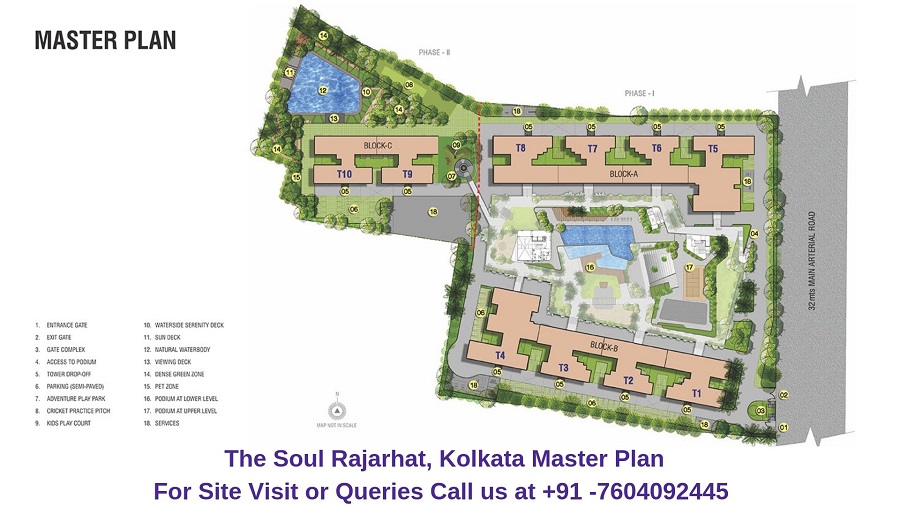 To know more about The Soul Project and Apartments for sale in Kolkata make call at +91 – 7604092445
You can also watch the actual videos of other residential projects of Kolkata Click Here
We also have some other options of residential projects for you in Kolkata Click Here