Sarjapur itself recounts its specialty and the advantages of the locations available here. This is the right place where no one can fob off from settling here. Sarjapur is located towards South-east of Bangalore. This is the fast developing part of Bangalore with good connectivity to the IT cluster areas like Whitefield(15 km), Electronic City(19 Km), Outer Ring Road(19 Km), Marathahalli and Koramangala.
Schools:
Now let us talk about the schools present on Sarjapur Road. There are various schools like high schools, elementary schools, air force schools, international schools and others.
They are as follow:
                      1.  Cambridge International School:
Cambridge International School is the center of excellence. This school runs under Indian Technical Computer Institute (ITCI) trust which comes under trust and society act.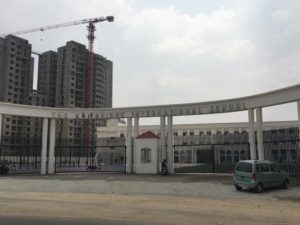 ITCI started this school in the year 2009-2010 with the vision of quality education.
2.  Orchids International school:
Welcome to Orchids The International School (OIS), where learning becomes fun through various interactive sessions and activities. Orchids The International School (OIS) is a chain of international schools in Bangalore, Mumbai, Pune and Hyderabad that aims at setting a benchmark for progressive and holistic education in India.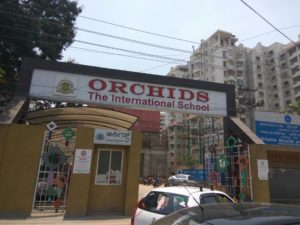 With well-qualified and dedicated educators, advanced facilities, digital classrooms and smart labs with in-built audio-visual systems, activity-based learning and modern teaching methodologies have helped OIS to become one of the best international schools in Bangalore, Mumbai, Hyderabad, and Pune.
                   3.  Oakridge International School:
Oakridge international school is one of the best international schools. Being an IB Continuum, Oakridge Bangalore offers world-class IB programs across grades. This school gives you the quality education for all age of Children from class 10 to 12.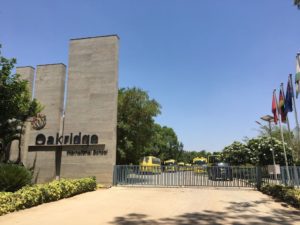 The special thing about this school is that students are not spoon fed here rather they are pushed towards where there creativity enhances. Teachers of this school are excellent and support their students' mental growth and personality enhancement.
4.  Anand Shiksha Kendra:
Anand Siksha Kendra, a CBSE school located at Kaikondanahalli Bellandur Gate Carmelram Post Sarjapur Road Bangalore Karnataka Bangalore Karnataka 560035 India.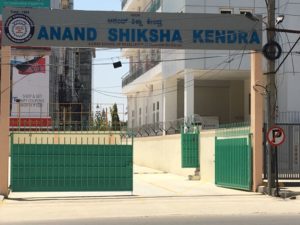 This is a secondary school founded in 1983.The Principal of this school is Mrs. Neelima Teotia. This is co-educational. The number of classes is 18.The various amenities provided in schools are as follows:
Indoor Games, Outdoor games dance room, dance room, Music Room, Health Check-up, Sickroom, Common room and many others.
                               5.  Inventure Academy:
Inventure academy is one of the best international schools in Sarjapur Bangalore. This co-educational school is located on the outskirts of Bangalore, founded in 2005.
The managing trustee, CEO and Co- founder of this Inventure Academy is  Nooraine Fazal. This is affiliated to the University of Cambridge.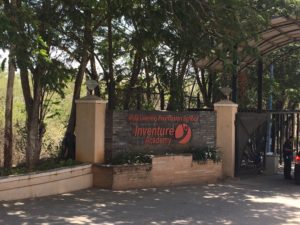 Inventure academy offers unique graded skills curriculum with partnership with Inme learning. This academy is designed to coincide with various development stages from class 4 to 12 and help students to become self-disciplined, self-motivated, learn to care about and responsible
6.  Prakriya School:
Prakriya School is located near Sarjpur Bangalore. The word Prakriya is derived from a Sanskrit word that is Prakruti which means nature. The education provided to the students through the unconventional way of teaching.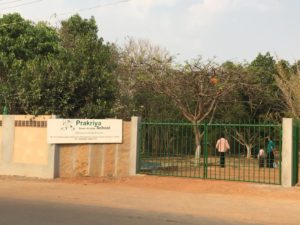 The quality education is provided to the students that soothe their knowledge and they awaken and develop with enthusiasm and all their knowledge they are provided with are nature-friendly.
    7.  Green Woods High International School
Greenwood High is an educational institution in Bangalore which is exactly located on Sarjapur roadway to the Whitefield.This school is situated on 22 acres of land. It has an admin block and blocks for ICSE, IGCSE and IB curriculum.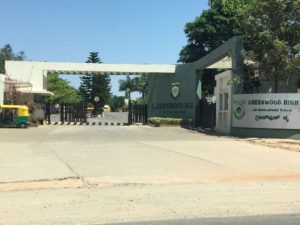 The campus has separate dormitories for boys and girls. The library has 22,000 titles, including books, journals, magazines and e-resources. The campus has a half-Olympic-sized swimming pool, two basketball courts, one volleyball court, two lawn tennis courts, hockey ground, skating rink, and a cricket field.
8. Primus Public School
Primus is an international school located in Sarjapur, Bangalore. It is run by the Primus Trust. Mr. T. P. Vasanth, Mr. S. Suryanarayanan and Captain Unni Krishnan are the Managing Trustees of that Trust.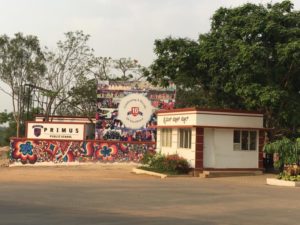 Play Group to XII grade
ICSE,IGCSE Board
English Medium
Day School
School provides transportation
35 students per class
Principal: Anuradha Krishnan
Extra Curricular activities:
Art, Dance, Sports and Games, Community Program, camping trip, art and art and science festivals.
Infrastructure:
Synthetic Basketball court, Cricket nets, Volleyball and Throwball courts are available. The sports infrastructure supports five a side Football and Hockey fields. Primus has a full-fledged Indoor Sports complex for Badminton, Table Tennis, Gymnastics & Yoga. A well-stocked library. Physics, Chemistry, Biology and Computer Science Labs. First aid center.
                   9. Global Indian International School
Global Indian International School Whitefield is located in the way to Sarjapur Road. This is co-educational institute where the classes run 1 to class 12.The Global Indian International School Whitefield is one of the top schools in Bangalore offering a world class campus and an infrastructure suited for best learning outcomes.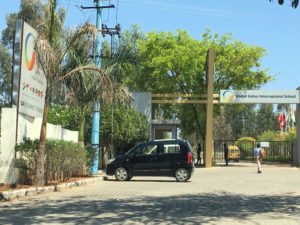 GIIS Whitefield Bangalore offers CBSE curriculum from Class1 onwards. For Pre-primary classes (Nursery and KG1 and KG2) GIIS has its proprietary curriculum, the Global Montessori Plus Programme for accelerated learning.
Today, the growing network of schools spread over 20 campuses across 7 countries is grooming thousands of students from more than 50 nationalities to become future leaders.