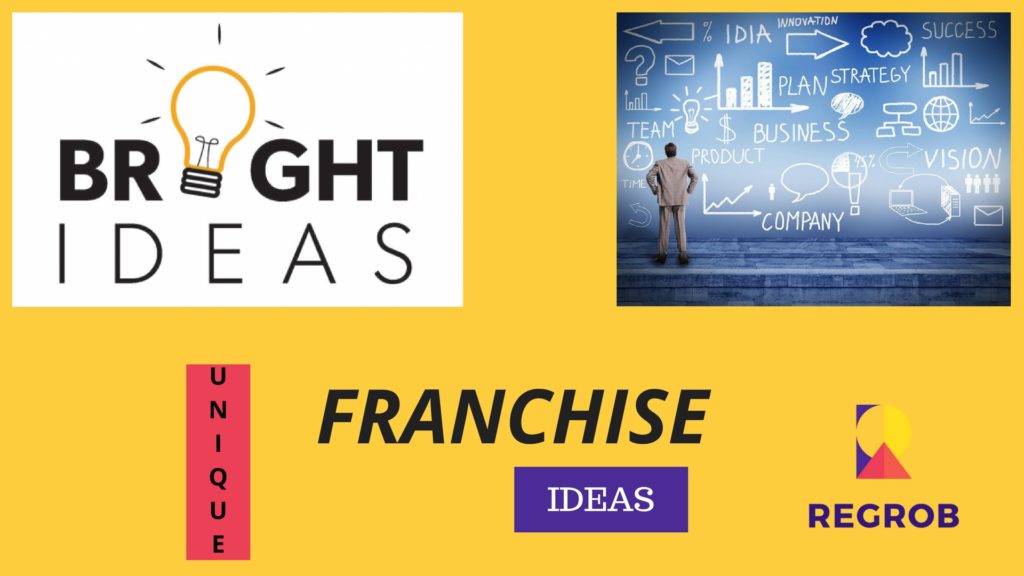 Franchise are getting famous in India with each single second and is considered as win-win situation in business world. This "tried and tested method" is the best way to start your business or to run it side-by-side (part time) with your other businesses. There are different sectors in India, where the franchise is so common and can be taken without any doubt. What makes one franchise different from other, is the uniqueness about the particular franchise.
Every Franchise is unique in terms of the –business policies, business processes, fees and the profits related to it. One cannot have the same fees and profit for any two different franchise-say food or education. Or even same business policy, for footwear franchise and accessory franchise.And similarly, business processes for different franchise – let say food franchise  (MC Donald's or KFC) cannot be same, given the different market conditions. This is because each brand has its own unique point, that is Why people were missing MC Donald's (when the outlet was closed for some days, even when people have options of Burger king, KFC and other options for eating burger). What matters most in each franchise – is related profit and cost.
Various sectors in India – Education, Food & Beverages, Lifestyle, Beauty & salons, Real Estate etc, had gained importance in last ten years. All of them have unique features. If we talk about education sector, it is all time profitable due to the nature of franchise. No matter what, education remains the top- most priority for the parents as they want their children to get best education. If we talk about food and beverages, say Dominoes, Sagar Ratna, Haldiram's, Cafe Coffee Day (CCD) and so-on. Each one of them has something unique in taste. While Dominoes offers the Italian food, Sagar Ratna provides for South Indian food and Haldiram has all the varieties of food under one outlet.  CCD has become the best outlet for meetings in air- condition while sipping your coffee.
Nowadays, customers have become bit-choosy and are ready to spend their income on maintaining their lifestyles. Given this fact, various clothes brand (Reliance trend and Pantaloons), Shoes brand (Bata and Liberty) are very common. After the tired schedule of weekdays, people like to spend their weekends relaxing in Salons ( Lakme and Habib).  With time, Consumer has change their preference and style of buying. They prefer shopping online for their favorite brands, while sitting in their home with a cup of coffee. Even they search for their homes online, which led to Real Estate Franchise Business (we will discuss about this later in the article).
Even there are other unheard and fresh business ideas like "sole pleasure" and "No crying over kidswear", where "sole pleasure" refers to repairing and cleaning of all sorts of footwear. This practice started in India and followed by foreign country due to the unique nature of the idea. Likewise, "No crying over kidswear" relates to the practice of buying Kid's cloth online. This business method led to the formation of world's famous website 'Firstcry'. The idea was unique in the sense that – there will no recession in the business. People would never stop giving birth to children and they will require-diaper, cloth, shoes, bottles etc. And they would prefer buying them at one place.

One of the most-profitable among the above mentioned Franchise is Real Estate.  As Data suggests, 90 percent of the rich class became millionaire by taking Real Estate Franchise or working in Real Estate Sector. The unique thing about it – the sector has become more organized in recent years and the profits have increased. RERA (Real Estate Regulation and Development Act) has helped to become this sector more organized and transparent. It has brought good news for the buyers looking for their home, as no one can fraud with them. This is good for the sellers too, as it will help people to believe in Real Estate and make their investment. Basically, the act was passed to make Real Estate sector more powerful and to boost the investment in Real Estate. All the laws are clear under it, and people are likely to spend more and more in Real Estate. This is the basic need and everyone wants to live in a best house according to their budget.
As we know that buying home will never go "out of fashion" and people will buy homes and invest in homes. Also, renting a flat will never go "out of trend". What has gone "out of fashion" and "out of trend" is searching for a home offline or going to property dealers several times. As most of the people are tech- savvy and wants to save their time.  So, people initially look online for their home and more than 90 percent Real Estate deals starts online. With the Real Estate Franchise, you can make that deal and earn profits. By earning good amount of money, you can fulfill your dreams (Sab Sapne Sakaar).
Other unique thing about Real Estate franchise is the new technology. The CRM (customer relationship management software) and IVR (interactive voice call routing) helps you maintain long list of clients and prospective buyers. One can easily handle hundreds of clients with this innovative technology in real estate business. The franchise will provide you with the clients, along with existing online clients. And after visiting the site, deal can be closed and unbelievable profits can be made. Further, the Real Estate brand can build confidence in you and they will prefer coming to a brand name rather than any random property dealer.
The other unique feature about the franchise is low investment cost. The one who is willing to start a new business or expand their business can start this by investing very low. As there is no office expenses and one can start with less money.  In short period of time, the franchisee fees will be recovered. And one can make high profits. Other uniqueness is the amount of huge investment in Real Estate sector. In 2016, the foreign investment in Real Estate sector was amounted to 5.7 billion dollars. The investment is expected to rise in coming years. The huge investment in the sector ensures high amount of revenue for the business man in real estate.
According to my point of view, I would consider the sure-sure successful Real–Estate Franchise and would prefer to invest in that, rather than moving towards any XYZ business. Why would I spend even my hundred rupees on risky investment? If I know the short cut of becoming a millionaire. It is better to invest in an organized sector where the laws are clear and simple, rather than any unorganized sector -where there is insecurity of frauds.  The low initial investment and high profits in Real Estate Franchise is the major plus point. That's why Real Estate is unique in its own way. I would not wait for someone to make me rich; I would rather make my own luck…