Owning a property is a matter of pride that's why we end up having a sentimental attachment to the property we own. It is one of the biggest investments we make after much research and preparation.
Due to current inflation and economic crisis, people today are backing off from investing in real estate. But what the market situation looks like, it is always beneficial to invest in real estate. Only at the right time at the right place for the right price, of course!
So, here we would tell you about such a place, Vijayawada where u can invest.
Ever since the formation of Telangana state, fortunes of Vijayawada have changed for the better. This is the second largest city in Andhra Pradesh after Visakhapatnam. It is 39.5 km away from the state's new capital, Amaravathi. It is also known as the Business Capital of Andhra Pradesh, a major trading and commercial hub. This City was named as a "Global City of the Future" in a report.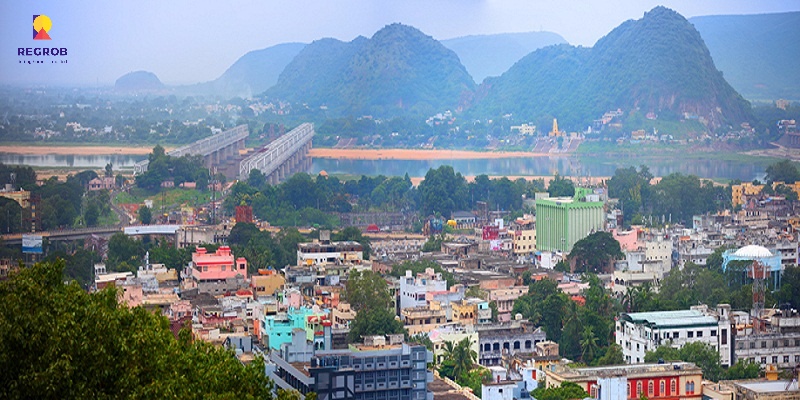 Why you should invest in Vijayawada
Any city would need Land, Water, Air, Road and Rail connectivity for it to build up as a World class city.
Vijayawada has all these:
Land – National highways 5 and 9, Inner and Outer ring roads. Bridges and flyovers connecting CRDA region (Vijayawada, Guntur, Tenali, Mangalagiri, Amaravathi).
Air – Gannavaram International airport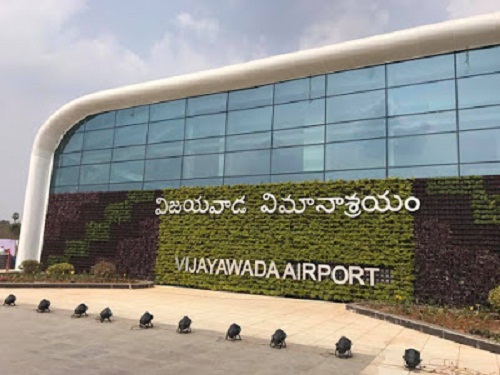 Water – Machilipatnam port and Buckingham canal development.
Road – One of the Biggest Bus station among Asia
Rail – Biggest Railway junction classified as A1 status.

NRI Investment in Vijayawada
There has been the involvement of Non-Resident Indians (NRI) and big investments from local financiers. Owners of transport companies, and malpractices of real estate firms function under the jurisdiction of Vijayawada-Guntur-Mangalargiri-Tenali Urban Development Authority. Due to the recent market inflation, many real estate markets saw fewer investments. Yet, NRI investments saw an upward trend in Vijayawada real estate. NRIs are buying farm lands and almost 600 acres bought by NRIs around it.
Government initiative to Push Vijayawada Real Estate
This sudden rush in prices has leaded the government to interfere. Rising prices can hamper its plan to build its as a business capital city. Steps such as banning of converting agriculture land to villas in Vijayawada. To avoid corrupt investors from causing inconvenience, the government has made it mandatory for companies to register their plots in advance. Also, they have put in place regulations making it essential for buyers to be present at the time of registration. The present situation is reminiscent of real estate scenario in Hyderabad in the early 2000s.  Being said, it is a golden period for investors who can make easy millions by investing in Vijayawada real estate projects.
Retail Markets in Vijayawada
Vijayawada retail market is moving at snail velocity but will catch up the speed in future. The brands such as Shoppers Stop, Big Bazar and lifestyle among big names which speed up its development. Big brands like Marks and Spencer & Calvin Klein have stepped in a year back.
To give a head start to the retail industry here, the city's Municipal Corporation has proposed a multiplex. It will come over an area of 2 acres of land near Vidhyadharapuram bypass road.
The project serves as a hospitality and entertainment center on public-private partnership basis. The corporation is likely to get 25% funding from the Centre. Plans for installing the proposed centre will involve an investment of Rs 40 crore.
Big Bazar has already rented out an open site and begun the construction work on Bandar Road. Shoppers Stop and Lifestyle are looking out for suitable spaces along Ring Road.
Upcoming mega shopping malls is definite to give a boost to develop the retail profile of Vijayawada. It will contribute in making it a modern city.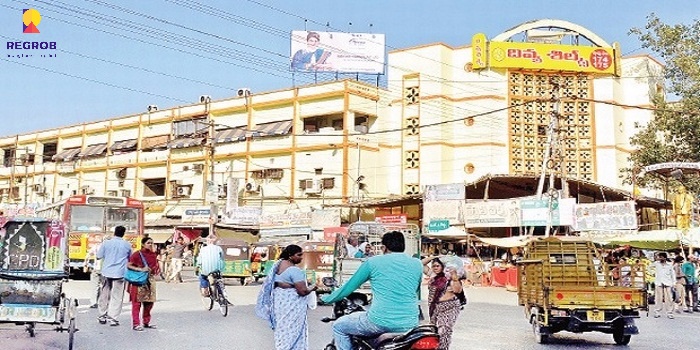 Upcoming Real Estate Projects in Vijayawada
IT Park: There will be an IT park in Vijayawada's pipeline. The project will come up on the 32 acre site at Kesarapalli opposite Gannavaram airport.
Software Park: The District Administration is considering constructing a software park. The entire land belongs to Government Polytechnic College and ITI in the city.
Township: A notable project amid upcoming ones here is an exclusive Township to being set up by a joint venture of Arihant Foundations & Housing Ltd. and Vijayawada-Guntur-Tenali-Mangalagiri Urban Development Authority. They are involving an investment of Rs 650 crore. The Township will include 4.6 million sqft of residential and commercial complex. It is to come up on the Guntur Road located 12 km from Vijayawada.
So, here we showed you the future development of  Vijayawada real estate. If you want to invest here you can contact us.
Regrob has a highly skilled team in Vijaywada area to help you invest in real estate wisely.
Call : 9870312918