Hello Friends!  Today we will discuss about VR Nexus Residential Project in Gollapudi Vijayawada.
VR Nexus encompasses the latest advancements in construction and premium build materials making it a premium destination for new home buyers. The project is designed to balance indoors with outdoors, quality with modernity. It is a new residential apartment project offering 2.5 and 3 BHK in Gollapudi Vijayawada. This is a RERA Approved Project.
You may call us at +91 – 8448496088 for pricing and do free site visit of VR Nexus project in Vijayawada.
Built-up area of 2.5 BHK Flats varies is 1529 Sqft. Its Carpet Area is 1233 Sqft. Price of 2.5 BHK flats starts from 65.75 Lacs onwards.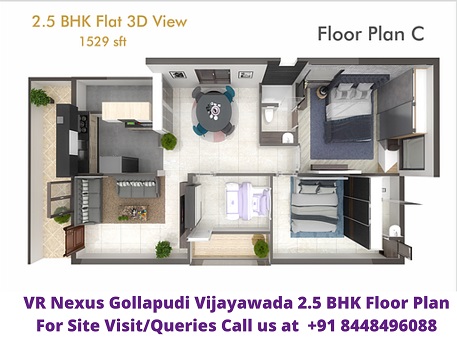 Built-up area of 3 BHK Flats varies from 2032 Sqft to 2132 Sqft. Its Carpet Area varies from 1625 Sqft to 1705 Sqft. Price of 3 BHK flats starts from approx. 87.38 Lacs onwards.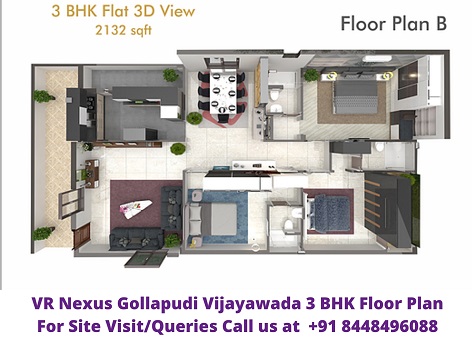 VR Nexus Apartments is a residential development by Aisha Infra. Aisha Infra is committed to meet and exceed the gold standards in construction sector by building structures with exceptional quality.
VR Nexus is on 43 Cents of land area and consist 25 Unit. It has 5 Floors and huge lush green landscapes. This project is an ongoing under construction project. Construction process is going on in this project. Possession of this Project will be given in January 2020.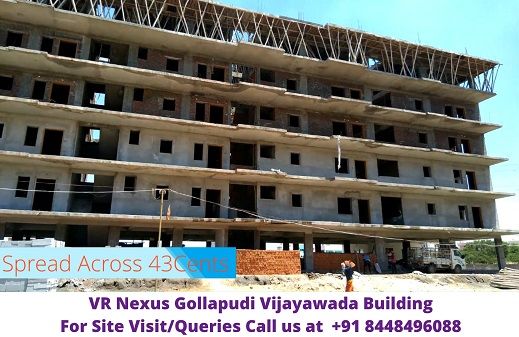 VR Nexus located in Gollapudi. Many transportation facilities like bus stations, railway stations and airports are available in this location. Asha Hospital and Andhra Hospital are Very near to it. Sri Chaitanya Junior College and Nalanda Degree & PG College are very close to VR Nexus Project. This Project offers a lot of amenities like Gym Swimming Pool, Club House, Car Parking, Children's Play Area and etc.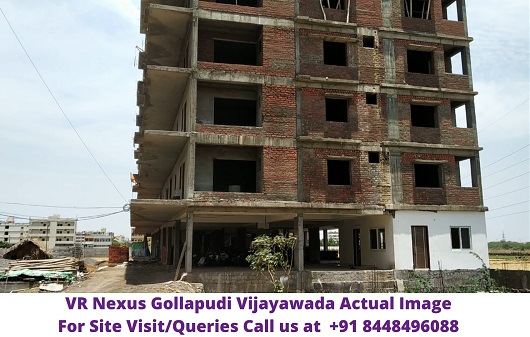 So if you are looking for buying an apartment in Vijayawada. You should see VR Nexus Project definitely. We will help you with site visit and all other information in this project.
Call: +91- 8448496088
You can also check the other projects of Vijayawada Click Here
You can watch actual videos of related projects Click Here