Nothing happens until something is sold. Without sales, you have no revenue. Without revenue, you have no business. Business is for profit, not a hobby.
For a variety of reasons, my first business failed, and I had to shut it down. I was good at sales. I made a decent living. But I couldn't scale my company.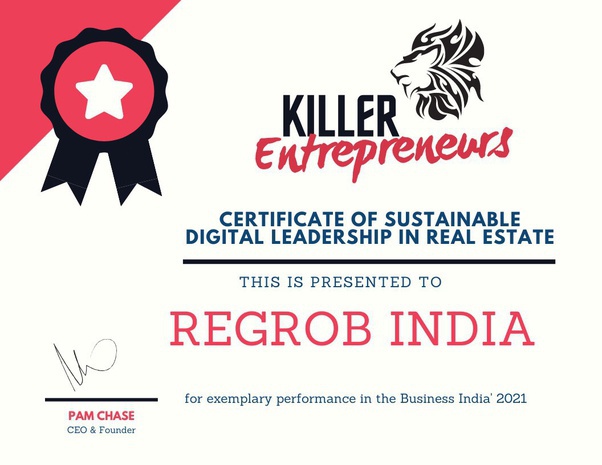 I was a traditional businessman at the time. I was in a conventional business climate. I could not embrace technology, digitization, or automation. I had to close my business because of limited customers.
Before starting my other company, Regrob, I planned to learn everything I could about technology and digital marketing.
There was no formal education available at the time. There was no foolproof concept for digital marketing. No practice accessible in the business. So I had to depend on myself to find resources that can help me learn digital marketing.
I began networking with my college alumni and other entrepreneurs. I reached out to several people in the technology field. They too were interested in learning more about digital marketing. So I started a community of people who possessed in-depth knowledge of these fields.
Entrepreneurs, technologists, top digital marketers, and marketing professors from top colleges like IIT, IIM, Stratford, and other universities from around the world joined the community.
We formed a large community in which we could share our experiences and collaborate. This community has become so big now that we can solve any problem and scale any business.
I executed a couple of projects in our community to learn all about the tech side of the business. I finished a couple of courses on tech and digitization from a foreign university. The admission to that university is by invitation only. It is not open to all. This course is only available to select people.
I attended more than 200 tech conferences. I invested a huge amount of money to learn everything. This is the one area where I spent maximum money to learn and implement.
We utilize this knowledge in scaling our company—Regrob. We are now planning for more tech adoption. It will speed our business by 200X.
I and other founders of Regrob invest over 4 hours a day to study this subject.
Tech subjects need continuous updates. We need to always keep ourselves updated with the latest tech. Also, adopt new tools to survive and grow in the market.
In the current era, no business can survive without it. Your business will die if you aren't learning this subject in depth.
With the right community and knowledge, you can build a million and even billion-dollar business. Traditional methods of business not adapting to technology will soon run out of business. In any business, welcoming technology is essential.
Regrob's team
We divided our team into four major divisions:
Technology team
Digital marketing team
Emerging technology and digital team
Research team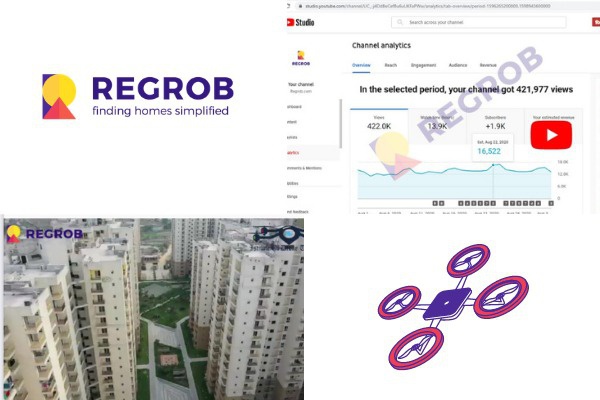 It took almost 5 years of hard work and dedication to build this experienced and dedicated workforce. It did not happen overnight.
Regrob's Digital marketing team
Digital marketing is a mix of science and creativity. Learning science and executing it creatively is hard.
This industry has the most potential. And we need a highly qualified team to run this department. Regrob's Digital marketing team is classified into several groups.
Content Marketing
This division creates online content. And we have over 50 people on board. They are the top-paid content writers of India. They are the backbone of digital marketing divisions.
You need several creative contents for all networking channels. After all, every company is a content company.
Digital marketing is constantly evolving. It is growing at a quick pace. For example, what I learned 2 years back and implemented on YouTube will no longer work because the channel has evolved and upgraded so much. This applies to all types of digital marketing tools and platforms.
Because digital marketing is so intertwined, you'll need to be well-versed in all aspects. After that, you can decide which are the best channels for your company.
Graphic Designers
Traditional designers no longer fit the market. Designing has reached a very advanced level. The most crucial aspect of digital marketing is content and creativity. We made our team with the best people. Finding a high-quality designer is again a tough task. This profile is not about knowing the best tools and the best software. It requires a highly artistic person. We have over ten people in our group. They are designers of the highest caliber. Out of 10 people, 7 are technical people, and the rest are artistic. This winning combination works out beautifully.
For special campaigns, we also outsource work. We have generated over 1 lakh creatives for Regrob.
YouTube Channel
It is the second-largest channel and our most influential platform. We've dedicated an in-house team of 30 people who are working on our YouTube channel. This includes video editors, video upload team, voice recording team, graphics teams, etc. We have 5 external consultants who monitor our YouTube channel. They are from the digital marketing community. Most of them are entrepreneurs who run big or mid-sized companies in India. Many run successful YouTube channels around the world. We have created approx 4000 original videos of property from 500 plus developers. This gives greater convenience to our customers. They can see original and actual footage of properties sitting at home. We interact with almost 5 lakh customers per month.
https://www.youtube.com/user/theregrobindia
Pinterest
It is the largest search engine for images. We generate 10% of our traffic from this tool. Here the role of graphic designers plays a prominent role. We direct huge traffic from Pinterest to our website. We also direct it to YouTube and other online portals. According to your business, you need to understand which platform is best for you. Let me explain below in the Facebook category.
Facebook
This is the tool least used by us in the organic category. This tool is not very popular for real estate. It is not the best tool to generate leads in real estate. We have a small team of 5 people who only run paid ads to generate leads through Facebook. Let me tell you why: Facebook is more about happiness and fun. Real estate products are not very popular to generate organic leads. We use an inorganic way, which is a paid campaign.
Quora
I love this platform. I'm India's top writer in the digital marketing and business category. I monitor this platform for my team. I also monitor the team of Quora who runs organic and inorganic campaigns. Last year I sold 8 properties worth 40Cr of property in a single deal through Quora alone. This is the power of Quora. We generate almost 30% of traffic from here. This is one of the toughest tools to run. You need high-quality content writers and storytellers. You need people who understand the complex algorithm of Quora. I have been on this platform for the last 6 years. Now I'm able to crack organic and inorganic ways to generate tons of customers. This is the only platform that not only generates leads but also builds brand loyalty.
LinkedIn
This is again my favorite tool. However, due to the nature of our product, this platform is not very effective. We run only limited period campaigns on this platform to generate leads.
Google Search Engine
Our 40 percent traffic/Lead generation comes from the google search engine. We have more than 20000 listings of properties available in searches. We have the best team for this platform of approx 20 people who monitor each movement in searches. It is like an ocean, and I can discuss this topic endlessly.
It is one of the fastest-growing engines. We need to learn quickly, maybe in a week, days or months, and implement fast.
Paid Ads Team
We have a big team of around 30 people, who are campaign masters of each channel. Like we have google ad manager, FB ad manager, YouTube manager, and others.
Business Automation
Every business system should be run on automation otherwise it'll run out of business.
Traceability is another important aspect of the business. From generating leads to conversion should be recorded on the system. We've applied best practices and tools to automate.
We have invested huge money in this system to get conversion fast. We have put processes like lead sourcing, inbound and outbound calls, email, SMS… everything on automation.
We also use some niche platforms. But they contribute only 5% of total traffic. These platforms are not widely used in India. According to our report, this 5 percent of traffic is sometimes equal to 50% of traffic. It generates almost 50 percent of revenue for the company. Our team of co-founders handles these because of the complexity of the platform and hardly any skilled candidates are available.
Business should run 24×7 even when you are sleeping. Your system should work and assist your customers whenever they need it.
Emerging Technology
You need to work in advance even if the technology is coming out after 5 years. Tech has the shortest life span. If you are not prepared to adopt emerging technologies, you won't be able to survive in a competitive market. If you plan and adopt technology in its budding stage, you can make huge money and outdo your competitors.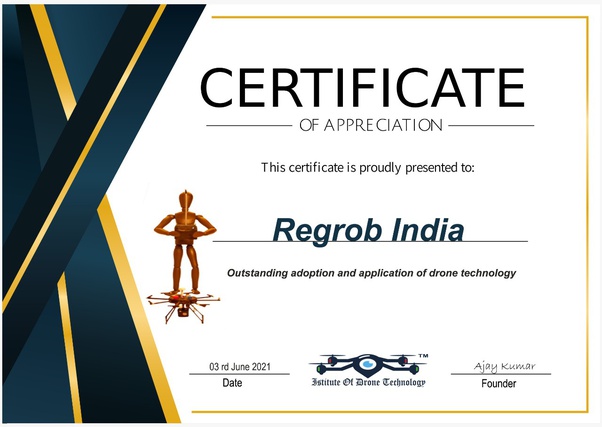 We started a lot of our digital marketing platforms when they were in their beta stage.
We started using drones almost 4 years back when it was in its early stage. We are part of the institute of drone technology in India. Currently, we are working in Virtual Reality. We have associations with the virtual reality association of India. We have an ecosystem planned to launch these products along with real estate once they become more affordable for the audience.
Cryptocurrency and Blockchain
Real estate isn't completely devoid of the effects of blockchain technology. Previously, exclusively transacting high-value assets like real estate through digital channels was not the norm. They often conduct real estate transactions offline. It involved face-to-face appointments with various entities.
However, blockchain has made it possible to change this. Assets like real estate can now be tokenized and traded with cryptocurrencies like bitcoin and ether. This is possible thanks to the introduction of smart contracts in blockchain platforms.
We are working on blockchain and crypto. We are planning to launch crypto coins for real estate in India under the regulation of the Indian government. We are working with IIT and government officials to launch this technology in India soon.
Research Team
This is not on our payroll of the company Regrob. Our community has selected people who are indirectly working on research of new technology. This is a special wing of our community that keeps on informing us if they develop something new in the beta stage. They work closely as tech advisors to giant technology companies that invest huge money in research.
If you combine technology and a digital team, you can clear any business milestone and build a billion-dollar business.
Author: Vivek Raman