Our governments have tried to publicize policies that encourage women empowerment and also aid financial attachment of women in all spheres. Having one's own home specially, gives a great sense of financial security whether it's a man or a woman. Many banks and agencies have taken steps to make women more financially independent and socially empowered. Some policies like special accounts for women and girl child, concessional rates and special schemes for encourage women to purchase houses and take home loans on their name. Women have an advantage over men at least in recent times when it comes to applying for a home loan. If you are a woman who is planning to purchase a residential property then you've got some reasons to cheer. It is a fact that women in India enjoy certain profits when we talk to loans and more so in case of home loans.

So, here we will talk about some benefits of women home loan.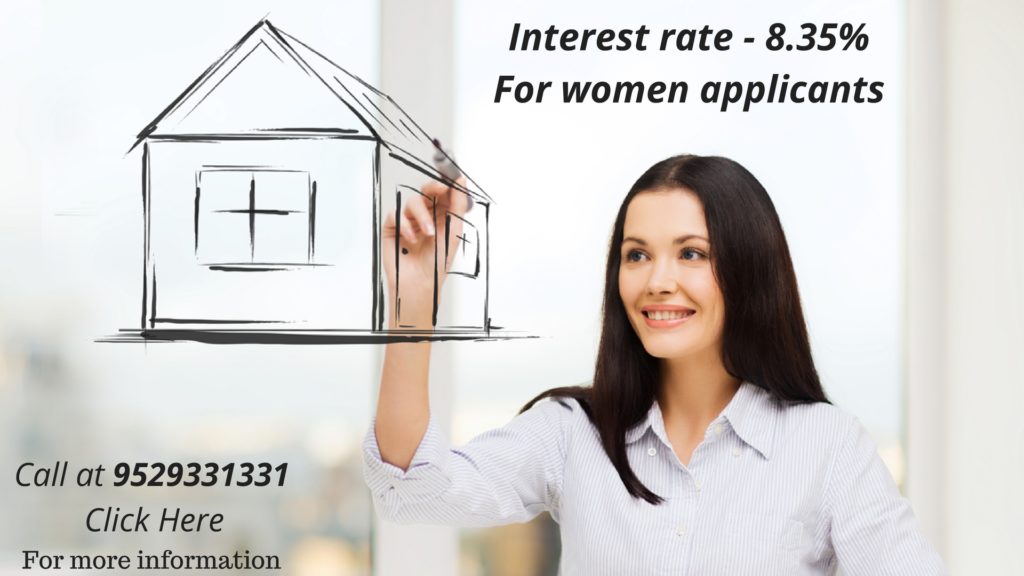 Lower Stamp Duty Charges
In many States, if a property is purchased and registered under the name of women, the applicable Stamp Duty is relatively lower. Yet this is not a concession offered by lenders and it does fall under the women home loan part. Stamp duty differs from state to state and is decided by each state government. Yet there is no universal rule for this, but various states have lower stamp duty rates when women purchase properties either as individual buyers or as co-owners. Stamp duty also is vast load for any home buyer. There usually a concession of 2 % or 1 % is allowed to women when they purchase a house in some states. For example, in Rs 50 lakh house it could mean a saving of up to Rs 100,000. Even when it comes to sale of plots by governments on lottery system there might be some special privileges given to women. It is far advantageous for couples to purchase their home in the name of the female partner.
Tax benefits
A tax deduction on the interest of up to Rs. 2 Lakh is applicable within the financial year if the property is self-occupied. If the home has been rented, the entire interest on the home loan can be claimed as a deduction against the Net Rental Value. Women are also eligible of a tax deduction of Rs 2 lakh on the interest rate paid on home loan. If you and your husband are co-owner of the home loan both of you will be able to claim tax deductions on the interest rate paid. Click here to read more about Tax benefits on home loan.
Lower interest rates
This is one of the most significant advantages that Indian women can have while applying for a home loan.
Indian banks normally offer home loan at a lower interest rate to women home buyers. When one is applying for a loan the element that attracts the maximum attention is the interest rate. Since home loans are for enormous amounts and run for relatively long durations even a small change in the interest rate can either increase or decrease the interest burden on the borrower. Normally, the interest rate of women home loan is lower by 0.25% to 0.50%. There are also other institutions that provide benefit to women home-buyers on their rate of interest on women home loan scheme. Though, for an applicant with higher risk profile, the home loan interest rates will be higher. Having said that, whether woman or a man no bank will prolong a home loan or any type of financial assistance to an applicant without an acceptable credit score as well as necessary documentation.
Higher chance of loan application being accepted
All lenders have a laid down process for scrutinizing a loan application before accepting it. This involves that the applicants fulfill the eligibility criteria told by the lender, submit the required documents and proofs and also have a good CIBIL rating. Having said that, women are consider as less risky borrowers when compared to men and are also considered more regular when it comes to paying EMIs. Since, loans are given based on numbers and documents.  However another fact beyond the rules lay down by the banks is that the chances of a loan application being accepted are higher when a woman is primary applicant.
So women go out and purchase the home of your dreams, the bankers and the governments are offering you all the help and rights required to do so.
Kindly give your feedback in comment box
and
for more information call us on 9529331331