We at regrob know how hard it is to build a real estate brand online. You need consistent  effort to manage multiple social media platforms. Building brand and lead generation for your real estate listings is the most important function for real estate marketeer.
Youtube is a treasure  for real estate brokerage companies.
Youtube is certainly one of the most evolved video marketing platform. We real estate marketing professionals can utilize it to reach customers.
Some very important statistics about you tube –
a) World's biggest video sharing platform. More than 98% market share of video sharing.
b) 300 hours of videos uploaded on youtube every day.
c)  5 billion videos are watched on Youtube every single day
d) YouTube gets over 30 million visitors per day

We at regrob are very focussed on video marketing. This blog is an effort to share our knowledge with the people doing real estate business or trying to start real estate brokerage business.
We have made tutorials on youtube marketing for real estate businesses –

You tube is the second biggest search engine among the others. Around 500 billion videos are watched on you tube every single day.
Realtors can use you tube for marketing their business. And for that it requires a real estate video marketing plan & detailed knowledge about how to optimize your YouTube channel. So, here are some tips that are beneficial for you tube marketing.
1) Design- It's most important to make your channel page look as good as your website. There is a great need to emphasize on the visual aspects of your brand. It's valuable to have an online presence.So, in your you tube channel's homepage you can add a banner & profile image, so create one that feature your headshot company name,contact info, & a stylish photo of one of your best listing.
2) About section- It must includes all your company details or agency information. It is the best real estate marketing strategy. Never leave your viewer in a question that where to find you on social media or even how to find your website. Therefore in your you tube channel's about section always provide links that allow viewers to easily locate you, or contact you by email or phone.
3) Content- Devise a real estate video marketing plan for the long term.It's important to have a long-term vision for what you want to achieve with your you tube channel. It's important to be consistent with your production ie. video length & graphics.Always find the best to craft videos that will best inform your audience.so following are the points to be noted; know more about us-https://www.youtube.com/user/theregro…
* How to videos- makes videos focusing on every home buyer and seller needs. * Market updates- Focus on giving info.about the growth in areas like home values & employment opportunities. * Listing videos- Flaunt your listings in the best lights possible way. *Neighborhood overviews- This can give buyers to imagine what their lives would be like residing in your market. Just make sure that you use long-tail real estate keywords in your video's title, tags, & descriptions so they are discovered by home buyers and sellers in your market.

4) Titles- Create captivating headlines that get found and inspire clicks. It's imperative to craft headlines for you tube videos that incorporates relevant keywords and make users want to watch your clips. It's the overall marketing strategy to identify which term are the most applicable to your videos.
5) Calls to action- Add cards and Annotations throughout your real estate videos. Annotations have been the core calls to action. These will help to keep viewers on your channel and enables them to check out as many properties as possible.
6) Thumbnails- Always ensure viewers know your video's focus with appropriate images. Your video on your you tube channel must carry an attractive thumbnail image which convey exactly what each video is all about.
So, far we have talked about how to create videos for youtube. Now it's time to analyse that how people are exploring your work. you have to keep your eye on strange looking graphs that can be pretty challenging. so, for that you have to understand some important things:
1) Determining your goal- It is a primary thing as you can't measure your success without determining your goal. It's very important that your goal should drive your video strategy from beginning to end. If you've filmed, edited, uploaded, optimized, and shared your video and still don't know what goal you are trying to achieve that, it's an issue. Your focus should always be clear. you should focus on targeting one goal per video. The most common video goals are increase brand awareness or views, clicks, inbound links & social share. Being world's second largest search engine, youtube is a great platform for growing brand awareness.
Video is a great way to humanize your brand by showcasing real employees, customers & partners. On youtube videos can be seen through organic & paid advertising. Promoting your video through organic search & paid advertising can impact the type of videos you should create. Videos on youtube allows you to build credibility by publishing informational content that helps your target buyer.

2) Important statistic to analyse- Now that we have talked about why determining a goal is so important.we can discuss how to effectively measure success. youtube analytics will help you to know how viewers found your content, how long they watched it, & how much they engaged with it. Let's start by going over what exactly you can measure & how to find it. Know more about us- https://www.youtube.com/user/theregro… https://blog.regrob.com/real-estate-br… First go to youtube.com/analytics.
Here analytics dashboard shows an overview that how your videos have been performing during the past 28 days. The analytics time-frame can be adjusted by clicking on the drop -down menu in the upper right hand corner.The overview report shows some top-line performance metrics, engagement metrics, demo-graphic, traffic source and popular content.
You can easily filter your result by content,device type, geography, or location,all video content or playlist, subscriber status, playback type, traffic by different youtube products,& translations. beside this youtube also allows you to display your result in a variety of interactive maps, or charts. Following are the few key metrics that you should know:
a) Watch time & audience Retention- Watch time shows you the total number of minutes your audience has spent viewing your content on your channel by video and as a whole. This thing will help you to know that what pieces or part of content viewers are actually consuming. Watch time is consider as the important thing because it is one of you tube's ranking factor. this is the key from where you can rank higher in results.
You tube provides a line-item that shows watch time, watch time, location, views, average view duration, & average percentage viewed for individual videos, publish date and many more. Here a video's average percentage viewed or retention rate reflects the average percentage of a video your audience watches per view. Higher the percentage , higher the chances of your videos viewed till the end by the audience. It's very important to place cards & end-screen in your video with higher percentage viewed rate to improve the number of views your call-to-action receives.
b) Traffic source- This reflects that how viewers are finding your content online. This gives you a valuable insight on where to highly promote your youtube content. For example-you can find whether the viewers are finding your content through youtube or twitter. You can also refine your youtube marketing strategy by clicking on the overall traffic source category. Make sure to optimize your metadata based on your finding.

c) Demographics- In this category of analysis you can determine the audience's age and gender. Further you can break down the age groups and gender geographically. This will help you to better market to your audience and you will be able to understand if your content is resonating, & you can easily serve your audience.
d) Engagement reports- Engagements reports helps you learn what content is resonating with your audience. This reports shows you how viewers are liking your content, what viewers are clicking, sharing, promoting & commenting. This will also allows you to see that how the cards and end-screen are performing. As this will help you learn what your audience is engaging with, so you can optimize your call-to-action in future videos.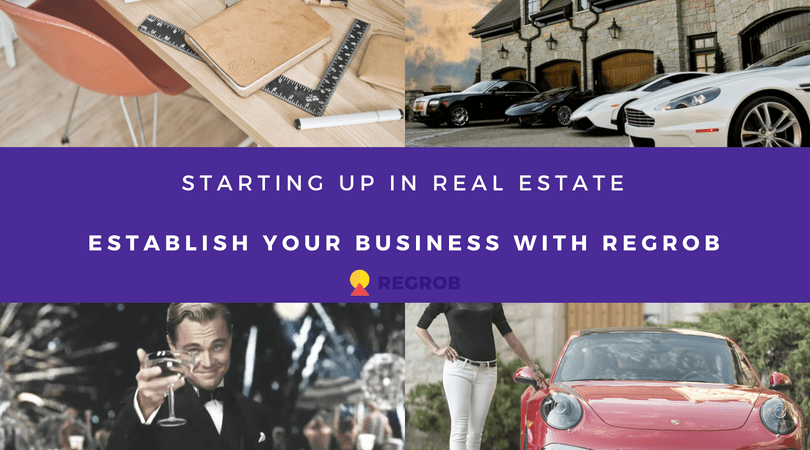 You may learn about franchisee partnership programme — http://franchise.regrob.com/
We at regrob are dedicated to build Tech Enabled Real Estate Businesses which are very profitable and sustainable in long term. Real Estate Brokerage is extremely good business waiting to be tapped and we are helping real estate entrepreneurs to make a fortune in it.
If you think any point is missing in this blog or any changes required. Let us know by commenting below.