Looking for an affordable studio apartment on Raebareli Road, Lucknow?
Lucknow, the place of nawabs, is known for luxuries. Because of which a lot of families moved to build their homes here. Soon, industries followed. More than 55% of Lucknow is owned by commercial spaces. With this high potential for a micro-market, many people are moving to Lucknow to grab this growing opportunity.
To meet the standards of luxury in Lucknow and the demand for 1RK studio apartments in Lucknow, Omaxe Limited constructed Omaxe Hi street.
If you're looking for a 1RK apartment in Raebareli Road, this is a project you would regret missing.
Let's look at the top reasons to own an Omaxe Hi street apartment.
Overview
Omaxe Hi Street is an ultra-modern luxurious project on the outer ring road, Lucknow. It is part of a hi-tech township – Omaxe metro city. It boasts retail spaces and luxurious hotel suites. On the outside, it offers artistically designed, pleasing-to-the-eye architecture. And in its core, it's constructed with superior quality materials, allowing the luxurious place to stand the test of time.
B1, B2A, B2B, and B2C are the four blocks of Omaxe Hi Street. Floor count rises every block. B1 has a G+3 story setting. B2A has a G+10 storey. B2B is a G+14 level block. Finally, B2C offers a G+17 storey block.
The ground floor, 1st, and 2nd floor of all 4 blocks are reserved for retail. RERA has given its approval to the project.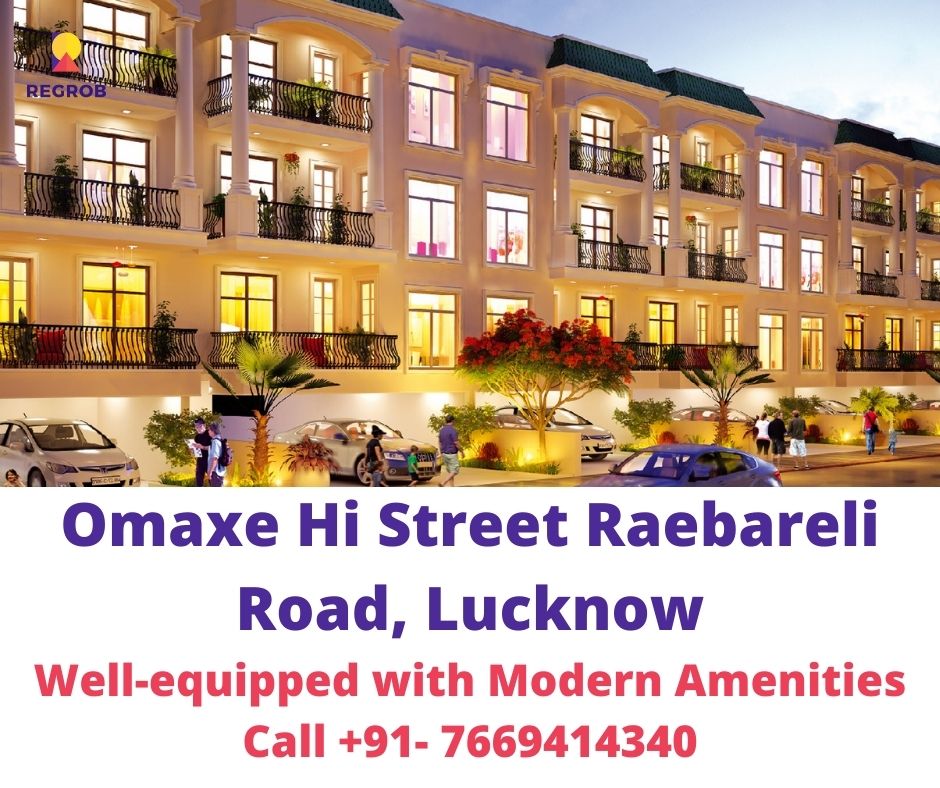 Omaxe Limited
Omaxe was founded in 1987 by Mr. Rohtas Goel as a construction and contracting company. The business entered the fast-changing real estate sector in 2001, and it has quickly established itself as India's leading real estate brand. It aspires to combine cutting-edge technology, exquisite architecture, beautiful locations, and modern facilities. The business is committed to fulfilling clients' demands, and it has completed several well-known and well-received projects.
About Raebareli Road:
Raebareli is a growing location. It is favored by investors. The growing commercial projects in the area are one of the reasons. Other reasons include the rapid development of the region. For instance, the upcoming six-lane outer ring road would enhance connectivity. Also, ease traffic. It would welcome more footfall to the area. It would attract more business to the area. And hence more people moving into the area. A good sign for investors planning to rent apartments. A similar effect will be with the planned metro in the vicinity. Also, the availability of hospitals, colleges, and schools aids in comfortable living.
International Airport in a few minutes is a booster for the land price in this area.
To summarise, Omaxe Hi Street is located in the best location in Lucknow. It has all the facilities and civic amenities one would need to live comfortably here.
Location highlights:
Proposed Six-Lane Outer Ring Road
Proposed Metro In The Vicinity
SGPGI Hospital And Other Medical Care Facilities nearby
Schools and Colleges nearby
Chaudhary Charan Singh International Airport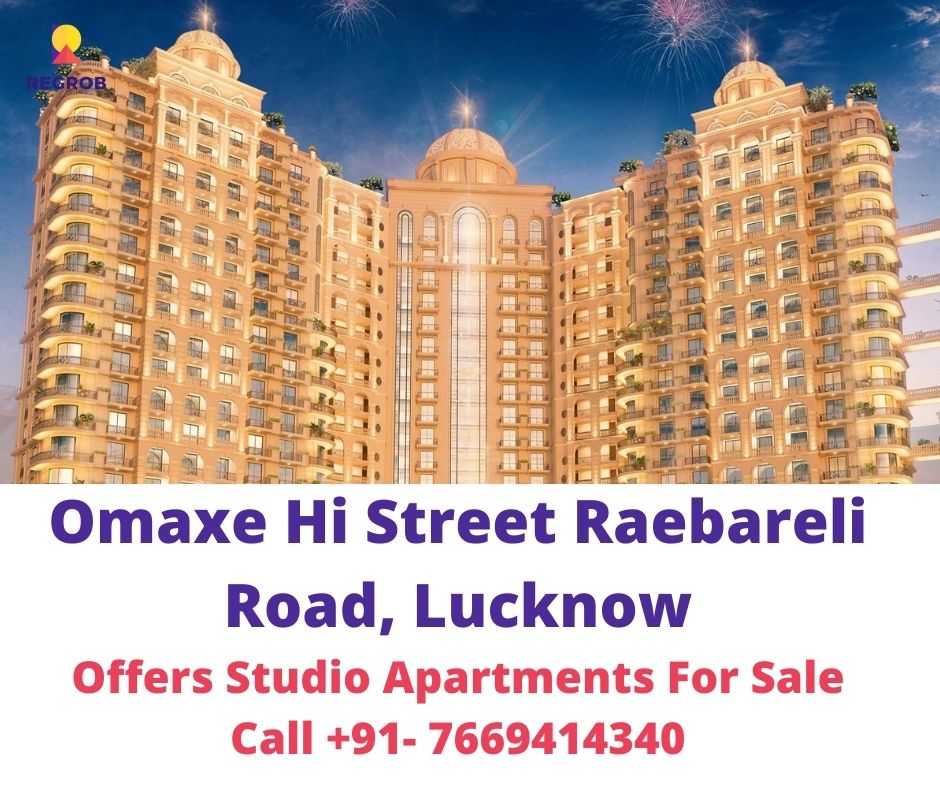 Omaxe Hi Street features
Omaxe Hi Street has its ground floor and the first two floors dedicated to retail. This means residents get access to a number of shops. The everyday needs of residents are likely to be filled within the vicinity. It reduces the time wasted in traveling to get their basic requirements filled. And that's not the end. It offers other features such as:
Food Court
Fountain
Multipurpose Hall
Lift(s)
Car Parking
This increases the demand for Omaxe Hi Street.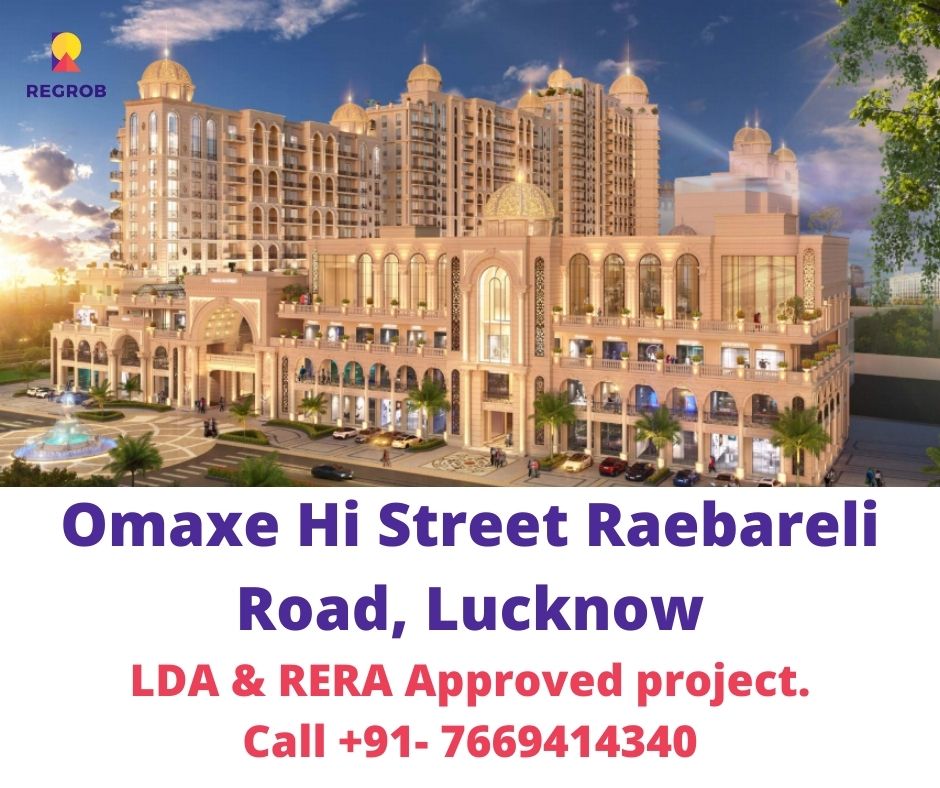 Reasons to own Studio Apartment in Omaxe Hi Street
For single occupants, 1 RK flats are compact and efficient. They are cost-effective solutions with cheaper electricity and utility bills. However, Lucknow is known for spacious homes. Hence, finding 1RK flats in Lucknow is a challenge. Moreover, finding it in a busy location with excellent connectivity is another strenuous task. Even when one invests in 1Rk for future resale or renting purposes, finding tenants becomes another struggle.
But, if it is Omaxe Hi Street, you'll enjoy seeing your property value appreciation. Also, tenants would approach you without you having to excessively search for them. The reasons are simple. It is located in the desired location. 1RK in Lucknow is in demand and will continue to be because of the growing population and work opportunities. Also, small families are choosing to own a cozy apartment over spacious, difficult-to-maintain flats.
To sum up, Omaxe Hi Street is conveniently located in a friendly neighborhood with excellent facilities.
Watch the Actual Video:
For Site Visit & Queries Call- +91- 7669414340
You can watch the actual videos of other residential projects of Lucknow Click here
You can also check some other residential properties in Lucknow Click here