Introduction:
Ulwe is a node of Navi Mumbai situated beside Belapur and Nerul. It is developed and maintained by CIDCO. Ulwe is located in Raigad district. It is soon going to come under the purview of the Panvel Municipal Corporation.
Ulwe has a sports complex with football, badminton, hockey, swimming pool and indoor stadium. It has seen drastic increase in property rate due to the geographical location and proximity of the proposed international airport, Seawoods-Uran railway line and a proposed Trans harbor link from Sewri to Chirle village.
Ulwe has big land parcels belonging to Reliance Industries Ltd. on which big residential and commercial activities are expected to start. The nearest railway station is the Bamandongri railway station, named after the village settlement located in the node.
Many buildings and constructions are being developed in Ulwe. CIDCO buildings are also being constructed in there. The Navi Mumbai international airport is nearby to Ulwe. A sea link from Sewri to Nhava Sheva is proposed.
Coastal road is also proposed which will act as a connector between sea link and new NMIA (Navi Mumbai International Airport) and another arm of coastal road will connect sea link to JNPT. The Sea link will have interchange at Shivajinagar, Ulwe and it will be extended up to Chirle nearby Dronagiri node.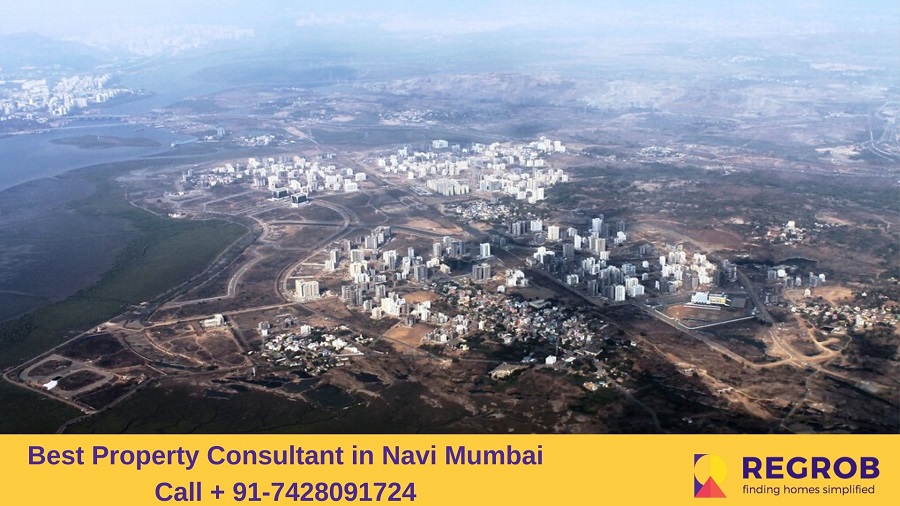 Advantages of Living in Ulwe
1. Open Spaces:
As we all know that Ulwe is under developmental phase. Once the above-mentioned developments are done this will be completely different place. As CIDCO is developing and maintaining the place they make sure there are ample of open spaces for various activities.
2. Location:
Ulwe is situated besides CBD Belapur and Nerul. It is about to come under the perview of Panvel Municipal Corporation. The upcoming sea link will bring it closer to Mumbai than any other location in Navi Mumbai.
3. Waste Management:
If we cannot do something towards the environment on an individual level, then at least we can be a part of it who is doing it. CIDCO aims that less than 5 percent of waste should go to the land fill. Separate bins are allocated for recyclable and non-recyclable waste. There is a large waste conversion plant which converts waste into manure and biogas which can be further used in energy consumption.
4. Transportation:
There are two railway station for Ulwe and upcoing Metro line will be covering the prominent location of Ulwe. Palm beach road is near to Ulwe and also the new sea link which will connect to Sewri.
5. Sports Facilities:
A dedicated sports complex is built by CIDCO which has swimming, cricket, football, squash, tennis and badminton. Sports academics have tie-ups with professional academics. Cricket academics which is run by Cricket India Academy. 
List of Projects in Ulwe:
1. Ananya Crystal:
Ananya Crystal is a residential project of Ananya Enterprise at Ulwe in Navi Mumbai. The project aims to offer a comfortable living condition to the residents by encompassing , adding to its existing many facilities.
Plot no. 395 , Sector- 24
G+4 building with 20 flats
| | | |
| --- | --- | --- |
| 1 BHK | 387 and 406 Sq. Ft. Carpet Area | 41 lakhs |
| 2 BHK | 576 and 596 Sq. Ft. Carpet Area | 66 lakhs |
Possession : December 2020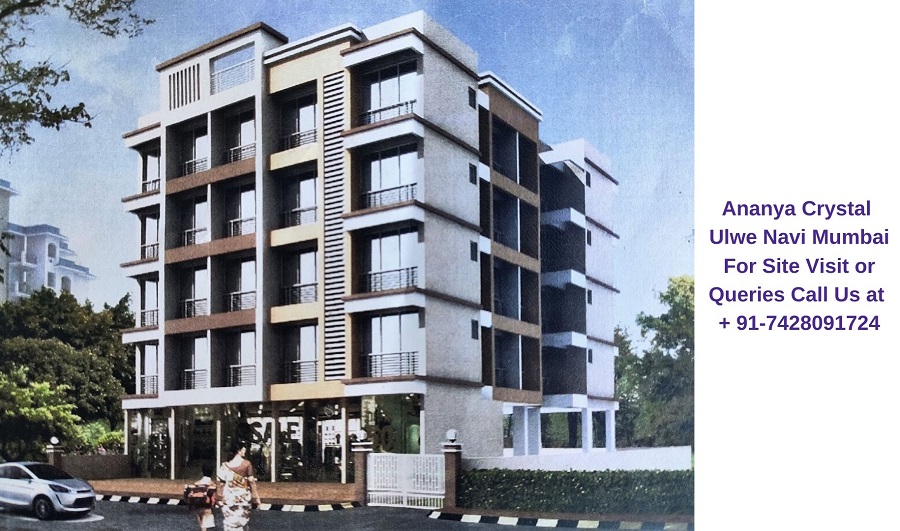 2. Advika Iconic:
Plot no. 295 , Sector 24
G+4 building with 20 flats
| | | |
| --- | --- | --- |
| 1 RK | 342 Sq. Ft. | 34,56,000 |
| 1 RK | 353 Sq. Ft. | 35,92,000 |
| 1 BHK | 362 Sq. Ft. | 38,64,000 |
| 1 BHK | 372 Sq. Ft. | 41,36,000 |
Possession: December 2020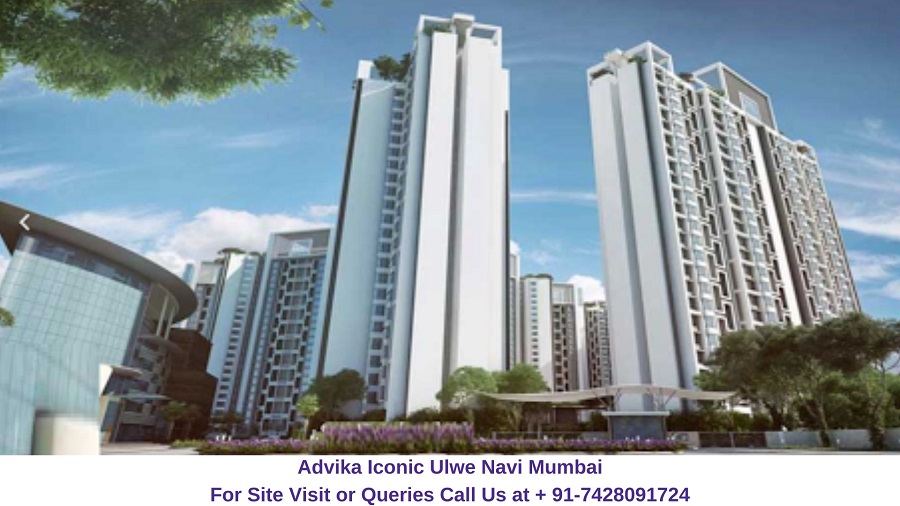 3. Bhagwati Imperia:
One is sure to enhance the dimensions of one's desires, thoughts, and spirits while staying at Bhagwati Imperia. Every space is designed in a way that it should compose a melody for lavish living. And to add the beauty there is greenery present in acres of land to ensure your comfort level. Sometimes simple but most beautiful things define big beauty in life and give wonderful and vibrant feelings. Feelings which describe our everyday experiences and make life full of joy.
Possession: Already Received
| | | |
| --- | --- | --- |
| 2 BHK | 756 Sq. Ft. | 1.28 Cr. to 1.33 Cr. |
| 3 BHK | 1050 Sq. Ft. | 1.52 Cr. to 1.70 Cr. |
4. Bhagwati Bellavista – 2:
Bhagwati Bellavista 2 is located in Ulwe, Navi Mumbai in Mumbai. It is currently a New Launch project and is available at approximate price of 0 Per Sq. Ft. Onwards.Bhagwati Bellavista 2 is offering 1 towers of 1 BHK Apartment in size ranging from 434 Sq. Ft. to 434 Sq. Ft.Bhagwati Bellavista 2 is approximately at 0.5 Kms from Amra Marg and ~3.2 Kms from JNPT Road. Project has a connectivity rating of 6, livability rating of 5, lifestyle rating of 5.8 and value for money rating of 5.8 out of 10. Project has Located on Main Road.
5. Crystal Avenue:
Crystal Avenue is one of the premium residential real estate projects of A C Developers, located in Ulwe region of Mumbai. This is one of the best residential real estate projects developed by the developer in this area. The residential project is ideal for those people who want to live in an apartment with all the modern amenities. The project is presently under construction and will be available for possession from December 2022. Total area of this project is 0.3 acres of land. 1BHK and 2BHK apartments are available whose area ranges from 205 sq. ft. to 445 sq. ft. The project contains all the modern amenities required for a healthy lifestyle.
The modern amenities that are being installed are of the best quality available in the country. The residential complex contains numerous necessary facilities for the residents such as car parking, 24 hours water supply, power backup, landscaping and tree planting, fire protection and fire safety requirements, water conservation, rainwater harvesting and many more. These amenities will help to make this apartment different from the rest of the residential flats developing in this area. The place is well connected with the rest of Bangalore adequately. Schools, colleges, hospitals and various other public places are at the proximity of this residential project. The nearest railway station is almost 2 km away and the airport is almost 34 km away.
If you are already amused, Book Your Site Visit immediately to know more about this great project. We are just a call away from you.
| | | |
| --- | --- | --- |
| 1 BHK | 387 Sq. Ft. | 59.5 lakhs |
| 2 BHK | 499 Sq. Ft. | 78.5 lakhs |
Possession: December 2021
For Site Visit & Queries Call- +91-7428091724
You can watch the actual videos of other residential projects of Navi Mumbai Click here
You can also check some other residential properties in Navi Mumbai Click here