Mr. Syam joined Regrob 3 years back and he hasn't looked back since then.
He has long experience in real estate companies.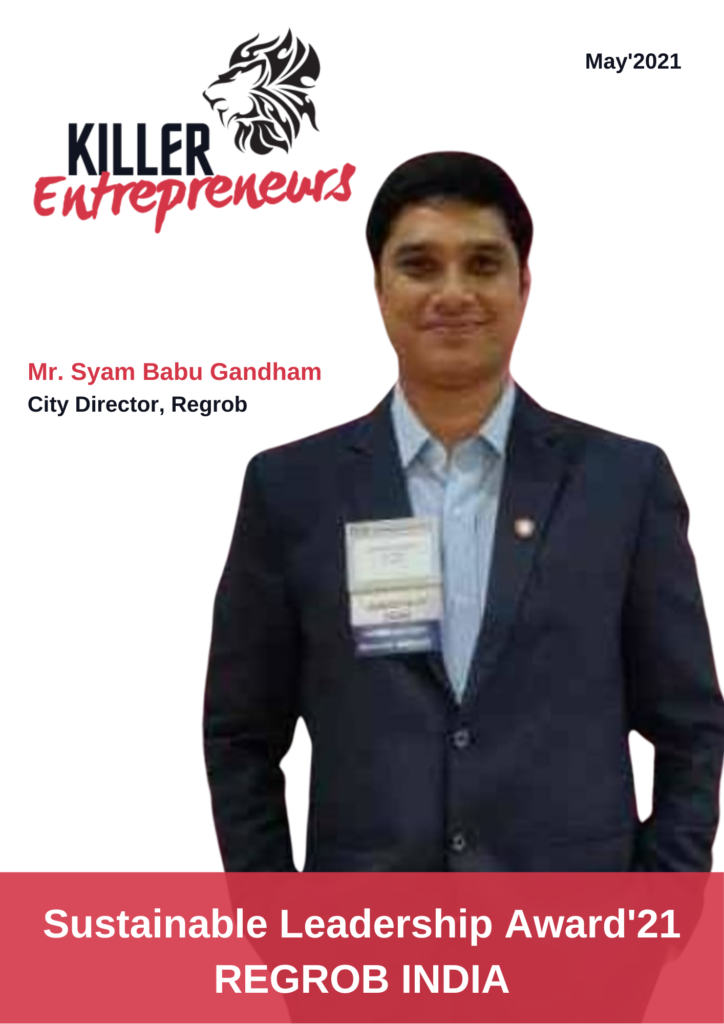 When he thought of entrepreneurship, he joined Regrob as an area franchisee for Hyderabad.
His business has been doing very nice since then.
He has worked for almost 3 years with Regrob and he feels awesome about business.
His family includes his wife, 2 awesome kids.
He is a fitness and health freak and always focuses on 10 kms walk everyday and "high protein" diet.
He is a master motivator and very active in BNI circles.