What is USP?
USP stands for unique selling proposition or unique selling point is a marketing strategy used to make a unique proposition to the customers so that they can use your product and services. A unique selling proposition (USP) refers to the unique benefit display by a company, service, product, or brand that enables it to stand out from competitors. The unique selling proposition must be a feature that highlights the benefits and its usefulness to the consumers.
It defines your company's unique position in the marketplace. A strong USP of a company makes it stand out as it offers what its competitors don't offer. It also plays an important role inside the company as it forces you to consider the company's mission. USP is the key differentiator for the company and the reason why a consumer will buy from them. Many companies working in different sectors are considering USP as an important factor for their business. Regrob is one such company that considers USP as an important factor for the growth of the company and that is why its USPs makes the company unique and stands out from its competitors.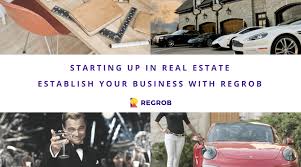 Regrob is the leading teach enabled real estate brokerage firm running 50 successful franchises across India. They have Pan India tie-up with the builders and provide franchises to those who wanted to start their entrepreneurial journey in the real estate sector. With Regrob your business will be tech-savvy and unique in the market. In real estate, the buyers are educated and tech-savvy and they search online for buying even small things. They use their smartphones and laptops for solving their minute queries related to their dream home search and Regrob provides virtual site visits with help of actual site images and videos to the consumers.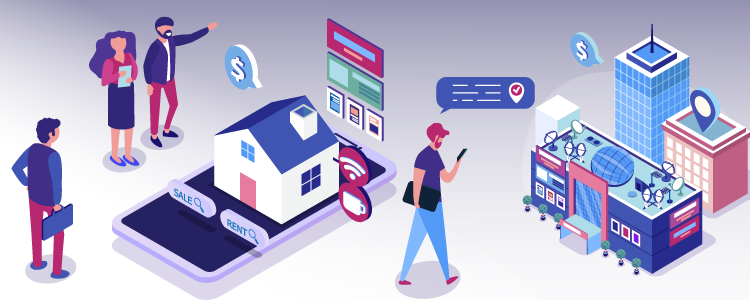 The Real Estate market is in a new shape. Thanks to the ever-changing trends and laws in the Real estate industry. When we say about laws and acts, RERA (Real Estate Regulation and Development Act) comes to our mind first. As the name suggests it has made proper rules and clear regulations in the Real estate industry. Earlier, there were no set rules and regulations in the market and the market was much unorganized, also there was no professionalism. But, after the implementation, the property market has gained people's confidence and will likely see more investment in the coming years. Moreover, now the market is getting organized and now there is a touch of professionalism as well. It is also expected that this sector will incur more non-resident Indian (NRI) investments in both the short term and the long term. By 2040, the real estate market to grow to Rs 65,000 crore (US$ 9.30 billion) from Rs 12,000 crore (US$ 1.72 billion) in 2019. The real estate sector in India is expected to reach a market size of US$ 1 trillion by 2030 from US$ 120 billion in 2017 and contribute 13 percent of the country's GDP by 2025.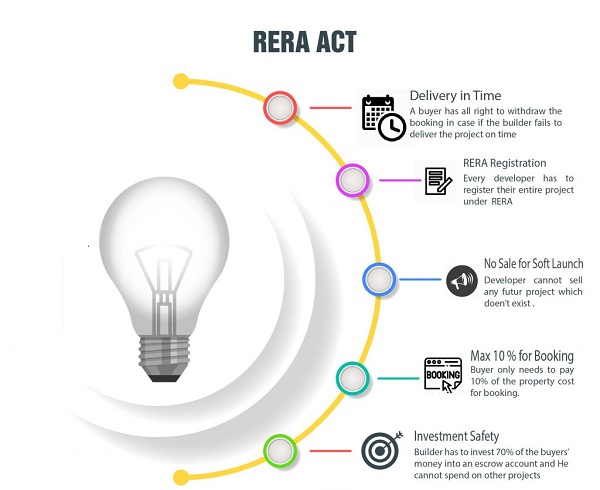 And Regrob Franchise model is feasible and one of its new kind in the Indian market. Regrob completes more than 60% of work by technology. It will provide you with the best technology present in the Real Estate sector.
Regrob Franchise has many USPs that makes the company unique and consumer-friendly. It's the company's feasible business model and USPs that makes the company best to start your entrepreneurial journey. Various USPs of the company are as follows:
Builder Tie Ups (More option for Customers): Regrob has a huge builder tie up's PAN India, which is more than 500 A category builders. Pan India presence and professional sales team with best in class technology, builders also prefer to work with us. In the RERA framework, builders are working with certified and professional real estate consultancies. Negotiations with them are also facilitated by us on the deals and brokerages which serve as an advantage for you. We can get good deals and offers for our customers from these builders.
Actual Pictures (Search from Home): Regrob provides 100% authentic information with actual pictures to our clients. So our clients can search for their dream home from their home itself.
Training & Real Estate Courses: Regrob provides various pieces of training and real estate courses for improving the skills of the franchises and to make them familiar with the changing scenario of real estate.
Dedicated Support Team (Offline Support): Regrob has a dedicated offline team to help our customers offline too. Our relationship managers help at every level. The relationship manager will be there to solve all your problems. We help our customers with Home Loan, Legalities too.
Customer Generation Support: For every business customers are the important parameter, if you don't have the customer you cannot do the business. So, therefore, Regrob with their technology-based setup generates the customer for their franchise.
Technology: Regrob is the leading tech that enables the company in the real estate sector. Over the years they have innovated it. Recently Regrob has done tie-up with the Institute of Drone Technology. By this Regrob will help customers or property buyers to get an overall idea about the project virtually.
The Regrob team not only aims at organizing the real estate industry for the customers but also generate lucrative financial/ business opportunities for our fellow real estate professionals & entrepreneurs.
Join hands with Regrob and start your success story.
All the best…. To get in touch, kindly call at 9870313070 or visit us at franchise.regrob.com/